Rihanna is known for being an internationally-renowned singer as well as a beauty and fashion mogul. Soon, she will also take on the role of a mother to a young child.
According to a source, Rihanna was "never focused on" having a baby. However, she changed her mind after starting a relationship with boyfriend A$AP Rocky.
Rihanna and A$AP Rocky announced they are expecting a child
In May 2021, A$AP Rocky confirmed he and Rihanna are in a relationship. Then, on Jan. 31, 2022, Rihanna and A$AP Rocky shocked the world when they announced they are expecting a child together.
People and other news outlets posted photos of Rihanna debuting her baby bump. In the photos, she and A$AP Rocky are kissing and holding hands in Harlem. She is wearing a pink jacket that is unbuttoned at the bottom to reveal her bump. 
Rihanna 'never focused on' having a baby, a source says
Rihanna has been in a few public relationships. However, according to a source, she "never focused on" having a child until she started dating A$AP Rocky.
"Having a baby is something she was never focused on, but being with Rocky opened her up to the idea," the insider told People. "She couldn't be happier and is so excited to be a mom. She's loving all the changes to her body during pregnancy and has always celebrated pregnant women in her runway shows for Fenty."
The source also added, "Everything Rihanna does, she does it her own way on her own time table, and having a baby is no different. They're just like any other pair of parents-to-be. Yes, they happen to be famous but they're just the cutest, giddiest young couple that's expecting kids."
Another source shared that Rihanna and A$AP Rocky "live together now and seem beyond happy." The couple's friends are reportedly "excited" as well.
What Rihanna and A$AP Rocky have said about having kids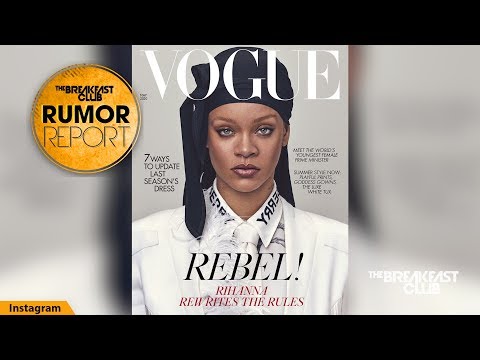 Before the pregnancy announcement, both Rihanna and A$AP Rocky had talked about their desire to be parents.
In a 2020 interview with Vogue UK, Rihanna opened up about having kids. She shared that, within 10 years, she would like to have "three or four" kids, even without a partner.
"I feel like society makes me want to feel like, 'Oh, you got it wrong…' They diminish you as a mother if there's not a dad in your kids' lives," she explained. "But the only thing that matters is happiness, that's the only healthy relationship between a parent and a child. That's the only thing that can raise a child truly, is love."
Meanwhile, A$AP Rocky shared with GQ in July 2021 about being a father: "If that's in my destiny, absolutely … I think I'd be an incredible, remarkably, overall amazing dad. I would have a very fly child. Very."
Source: Read Full Article