Hollywood brothers Ron and Clint Howard's joint memoir, The Boys, has just been published. In it, the siblings take turns giving their fans a peek behind the scenes of their lives growing up in 1960s Hollywood to the present.
From The Andy Griffith Show to Gentle Ben and the films Grand Theft Auto, Apollo 13, and beyond, here are a few of the eye-opening disclosures from the Howard "boys."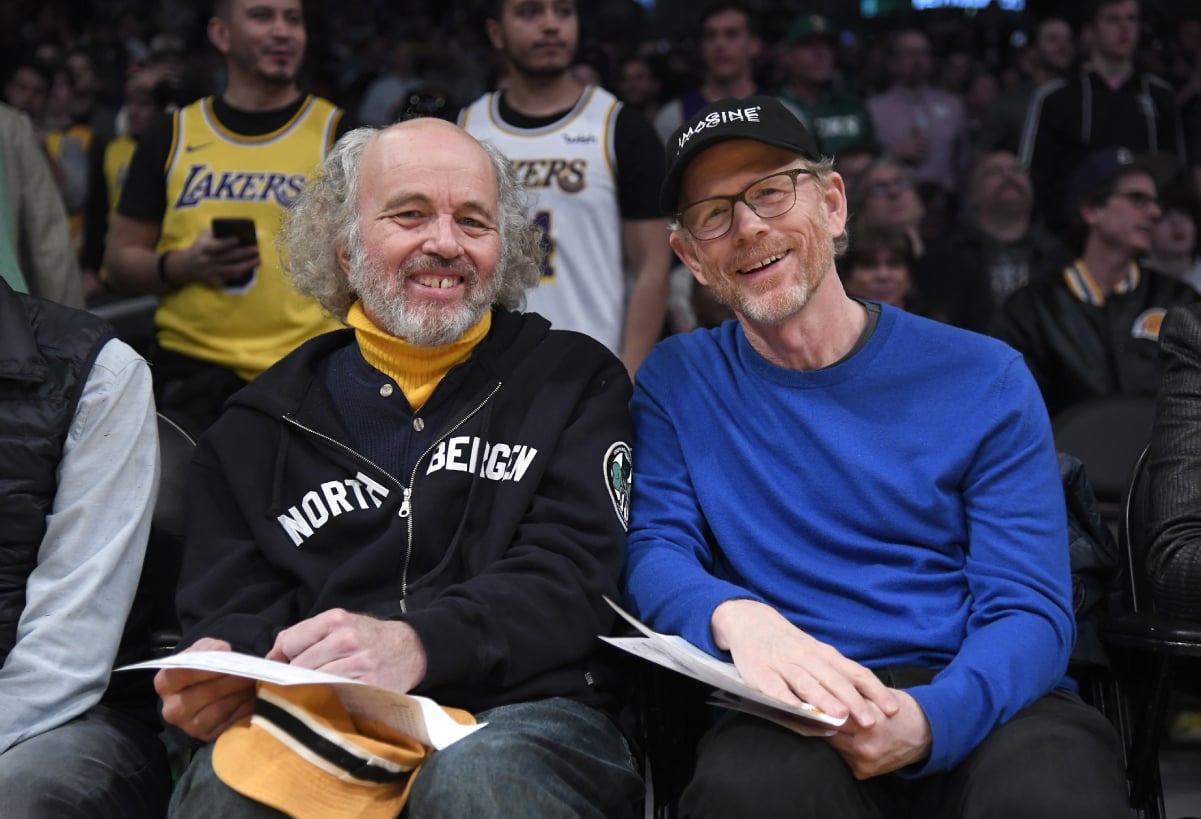 Andy Griffith really was as nice as he seemed
Ron Howard revealed in The Boys that his perception of Andy Griffith from his boyhood was of a warm-hearted, kind mentor. While working with him on the 1986 television reunion movie Return to Mayberry, Howard realized…his view of Griffith had been correct all along.
"Andy, now white-haired, was beginning work on his long-running legal series Matlock," Ron wrote. "It came as a great relief to find that my childhood perception of Andy was not romanticized; he was as wonderful and bighearted as I recalled him being in the 1960s."
From his kindness in extending work to a Griffith Show cast mate who had suffered a stroke to offering a small role on the show to an old North Carolina friend who had been going through a rough patch, the Cinderella Man director shared that Griffith was one of the most "artistically open and generous" actors he'd ever worked with.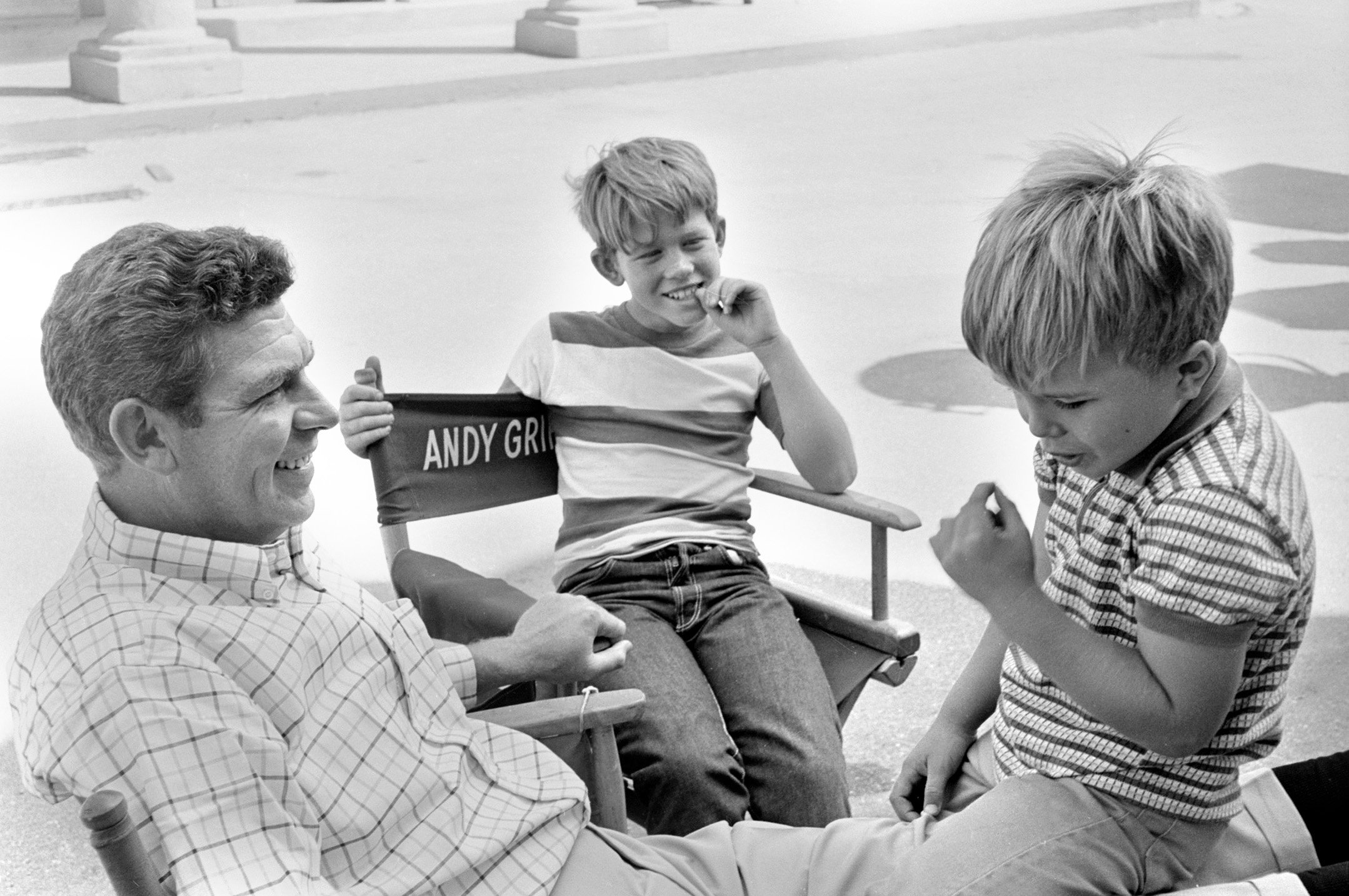 The M*A*S*H set was a lot different than the 'Griffith Show's
Ron guest-starred on the first season of the television comedy M*A*S*H in 1973 at age 19 while on break from school. He shared in the memoir that the two shows' sets couldn't have been more different. Whereas on the Griffith Show set, anyone could sit in any actor's set chair at any time, on M*A*S*H he discovered things were done differently.
"I never understood how relaxed [the Griffith Show set] was until years later, I did an episode of M*A*S*H," Ron wrote. "I grabbed a seat between Alan Alda and Wayne Rogers during a break. Loretta Swit walked in and I didn't notice her glowering at me. I cluelessly said, 'Hey, Loretta, how are you doing?' She replied, 'You're in my chair.' I sheepishly made my exit. That chair clearly meant something to her that no piece of furniture had ever meant to any Andy Griffith actor."
The 'Griffith Show' crew wasn't accepting of Jim Nabors' sexual orientation
Ron Howard explained that while Gomer Pyle actor Jim Nabors was "private about his private life," the entertainer "didn't pretend to date women or insist he wasn't gay." The cast of the Griffith Show, Ron wrote, "knew the deal about Jim's sexuality, but it went uncommented upon — a Hollywood version of Don't Ask, Don't Tell."
He added, however, that it was a different story with the show's crew, who "unfortunately, was not as enlightened. Listening to their on-set chatter, I heard a word I didn't know: h***. That's what they called Jim behind his back, and not with any hint of kindness."
Mayberry, the director noted, "was a small town, but for those of us who actually spent our days there, it contained the whole of human experience."
Clint Howard 'thrust' his bong in his dad's face
While Ron didn't touch on any sort of prolonged experimentation with drugs, his brother Clint, on the other hand, revealed that he himself became steeped in it. As a teenager, their father Rance confronted him about his use of marijuana, and Clint, indignant, challenged him.
"So I went upstairs to get my bong," Clint wrote. "'Come on Pop,' I said when I came back down, 'let me see you do it. Do a bong-load. You're gonna love it.' I was provoking him but I was also sincere: I thought that if he just took a hit, he would enjoy it and see the error of his ways. I miscalculated."
His father furiously told him to get rid of the bong and the marijuana. Clint later in the book revealed that after years of drinking and drug use, he eventually "found a home group, the AA term for a meeting one attends on a regular basis, and a sponsor." His father, he said, "helped me along my path without any of the hair-trigger anger he displayed the day that I thrust my bong in his face."
Ron and Clint Howard's 'The Boys' is available now wherever books are sold.
Source: Read Full Article