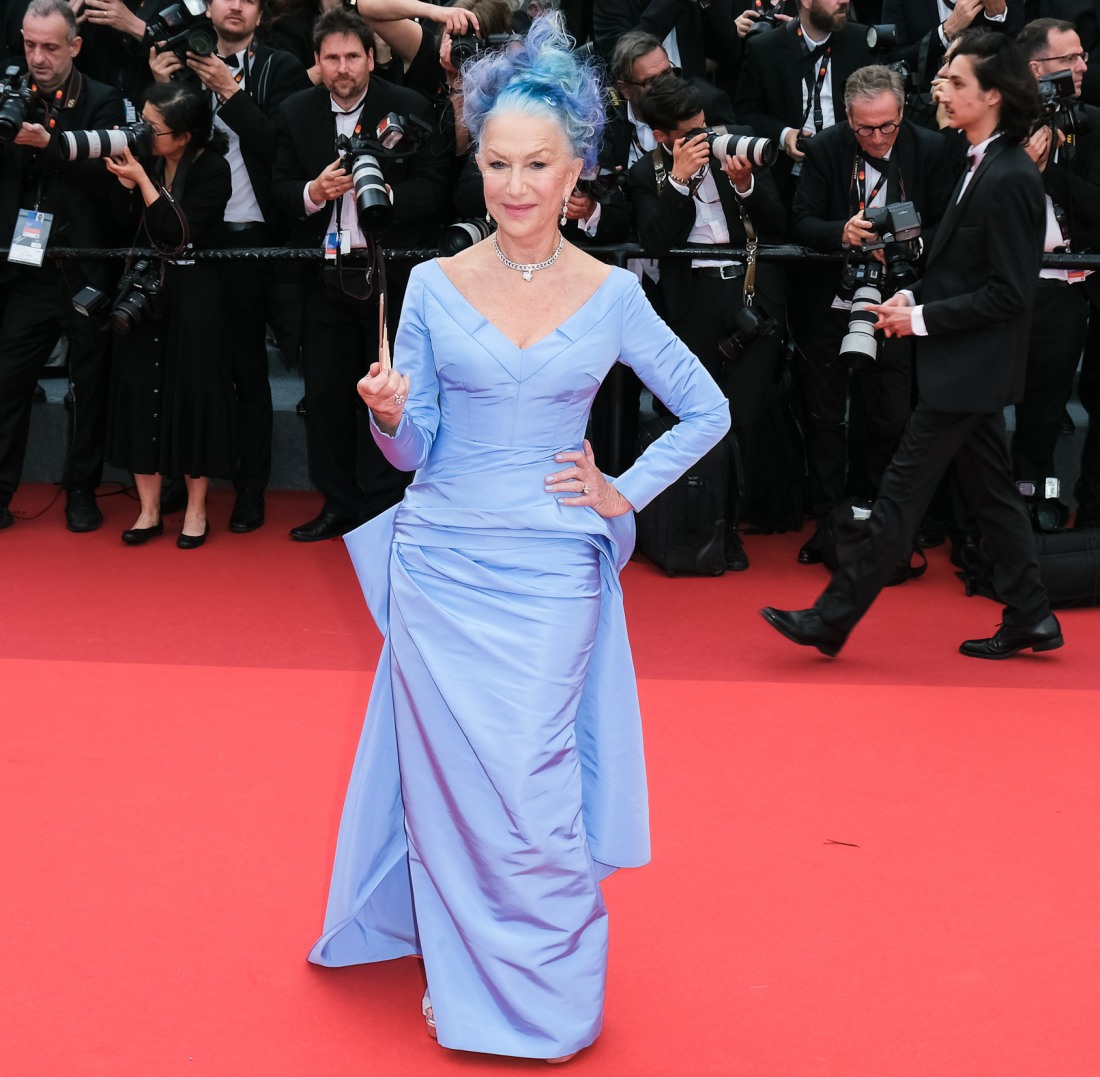 Here are some photos from last night's Cannes Film Festival Opening Night. Remember, the opening night premiere was Madame du Barry, a film starring Johnny Depp. Also remember that many celebrities are contractually obligated to appear at Cannes, especially on opening night. So, Helen Mirren is obligated to go to Cannes as part of her L'Oreal contract, and she has fun dressing up and doing different things for the carpet. This year, she dyed her hair purple and wore a matching Del Core gown. She carried a fan which read #WorthIt. L'Oreal's tagline is "because you're worth it." So… all L'Oreal spon-con, correct? Well, Tom & Lorenzo believe that Mirren was subtly signaling her support for Amber Heard, because Heard's supporters encourage each other to wear purple for Amber and #WorthIt is one of the hashtags they use. I don't know? I think it's most likely just L'Oreal spon-con.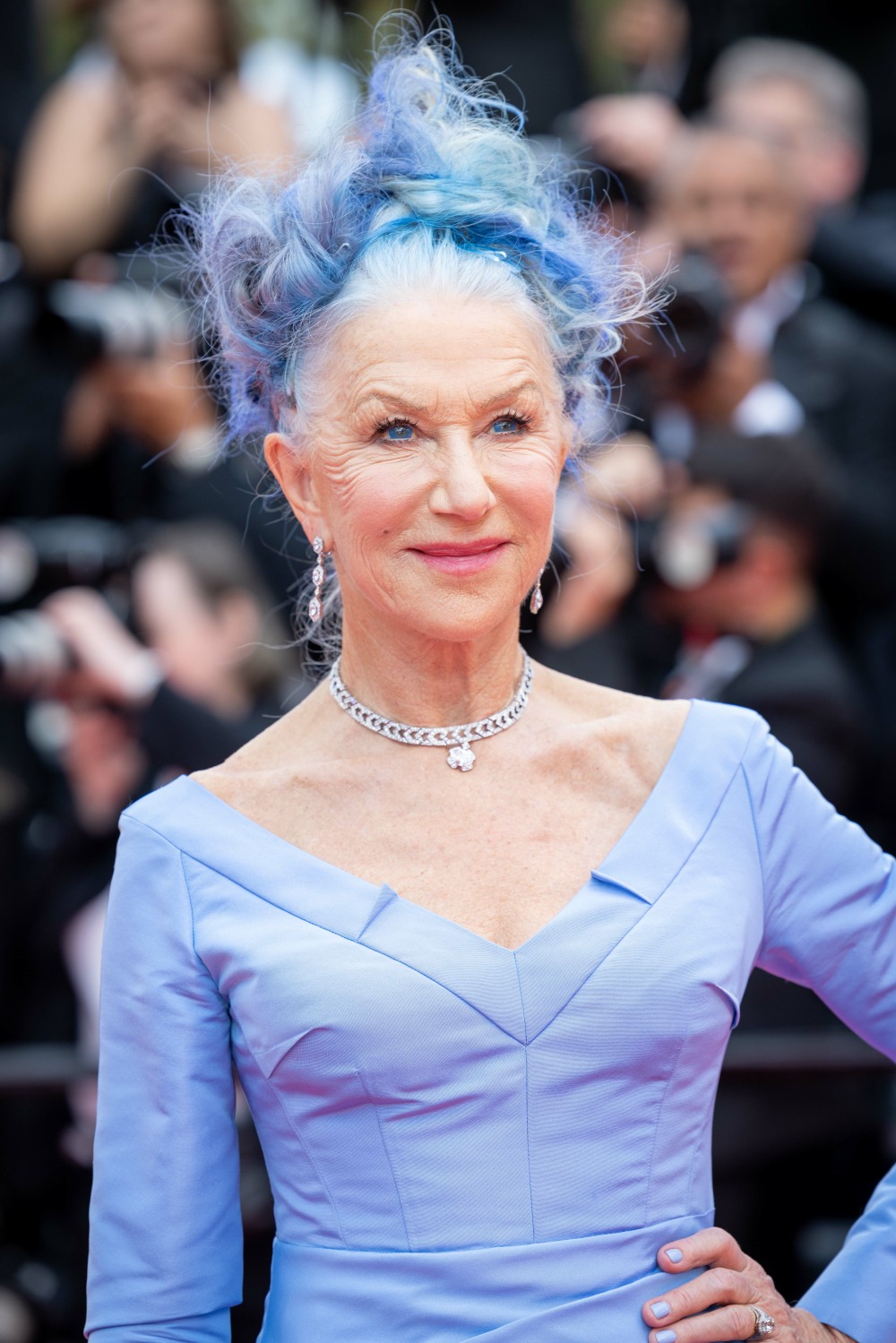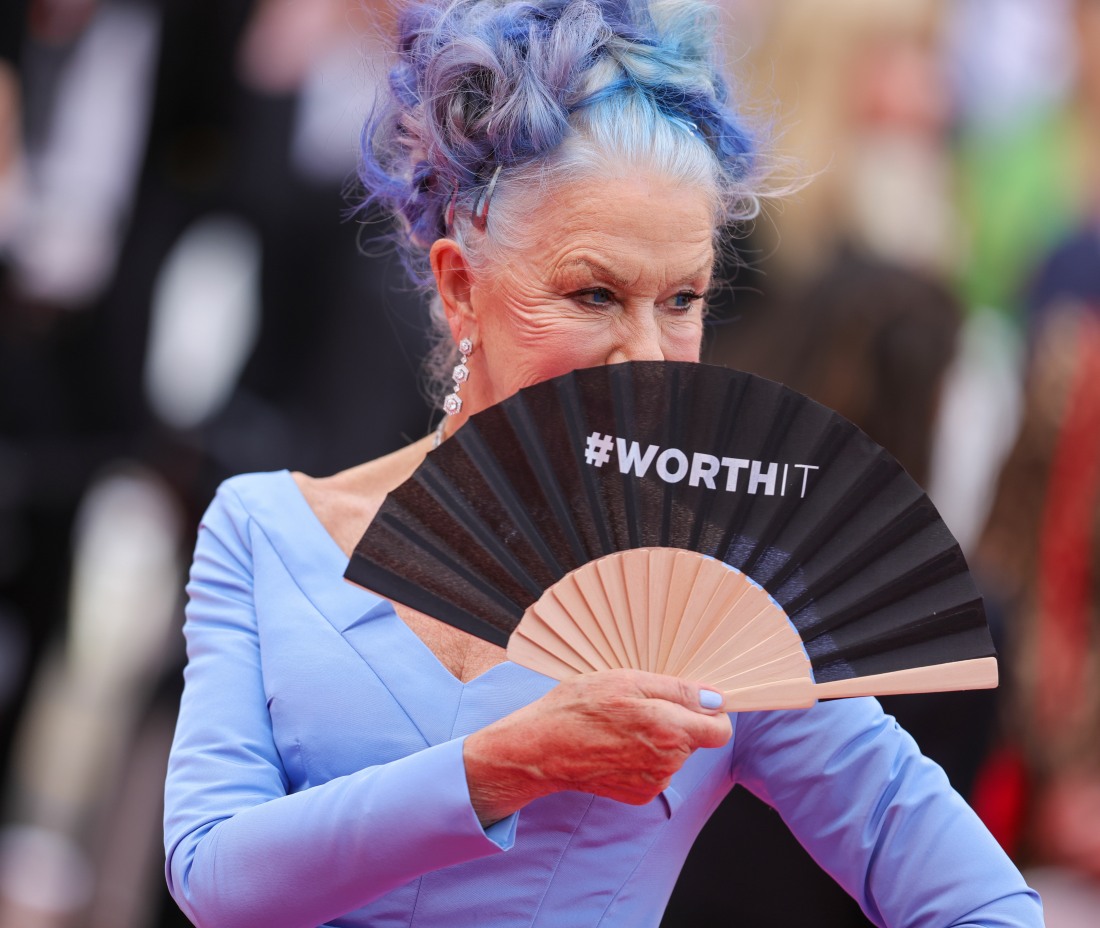 Brie Larson is on the Cannes jury, and she wore this terrible Chanel look. Usually, Cannes invites at least one "fashion girl" to be on the jury so that there will be one person serving couture at every premiere. Brie's look is not a serve.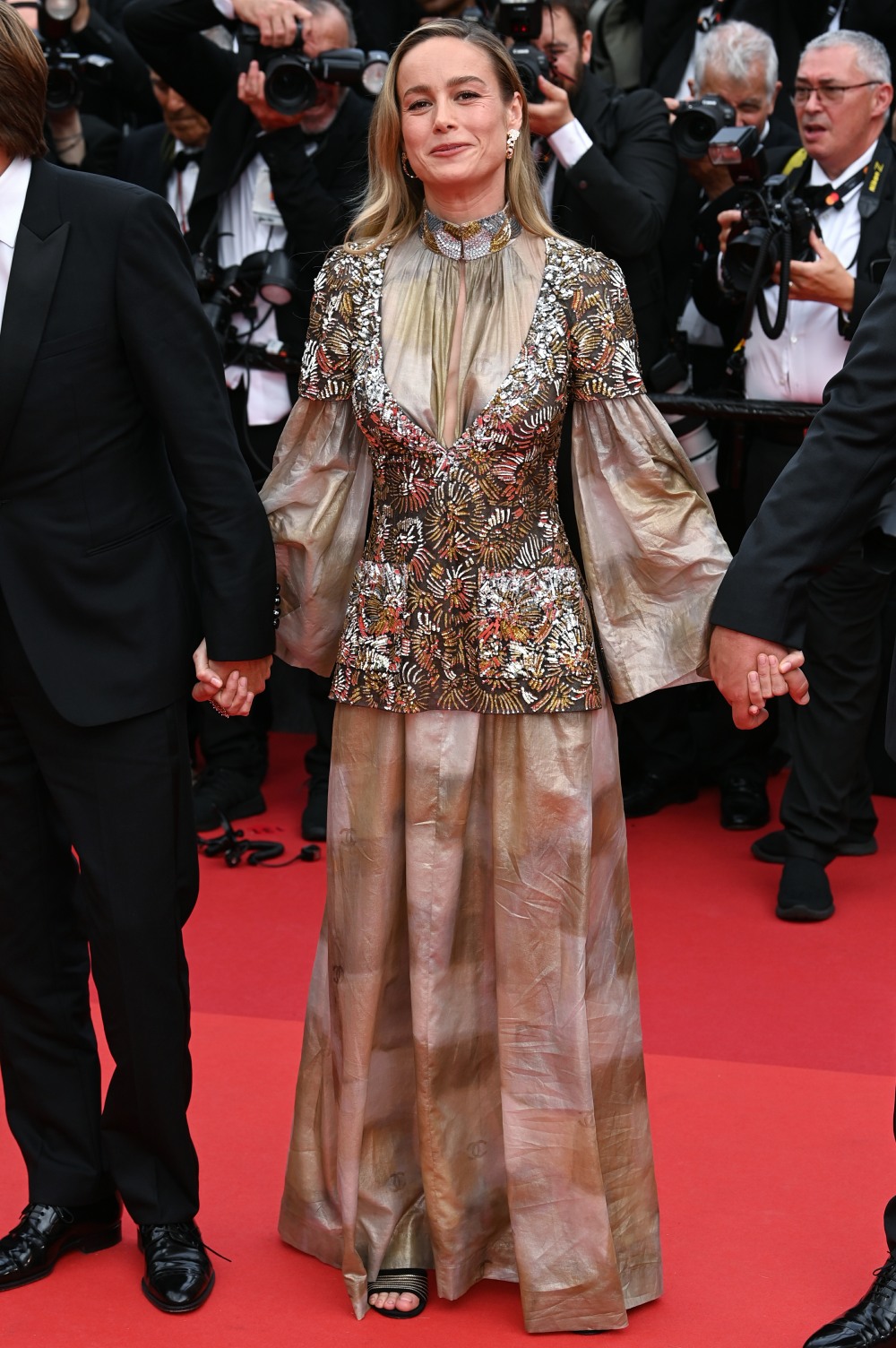 Elle Fanning in Alexander McQueen. Gorgeous. The prettiest princess.
Uma Thurman in Dior. I'm okay with this although the red coat (or whatever it is) makes me wish that her dress had been a bold color too. The dress is just a shade too flesh-toned.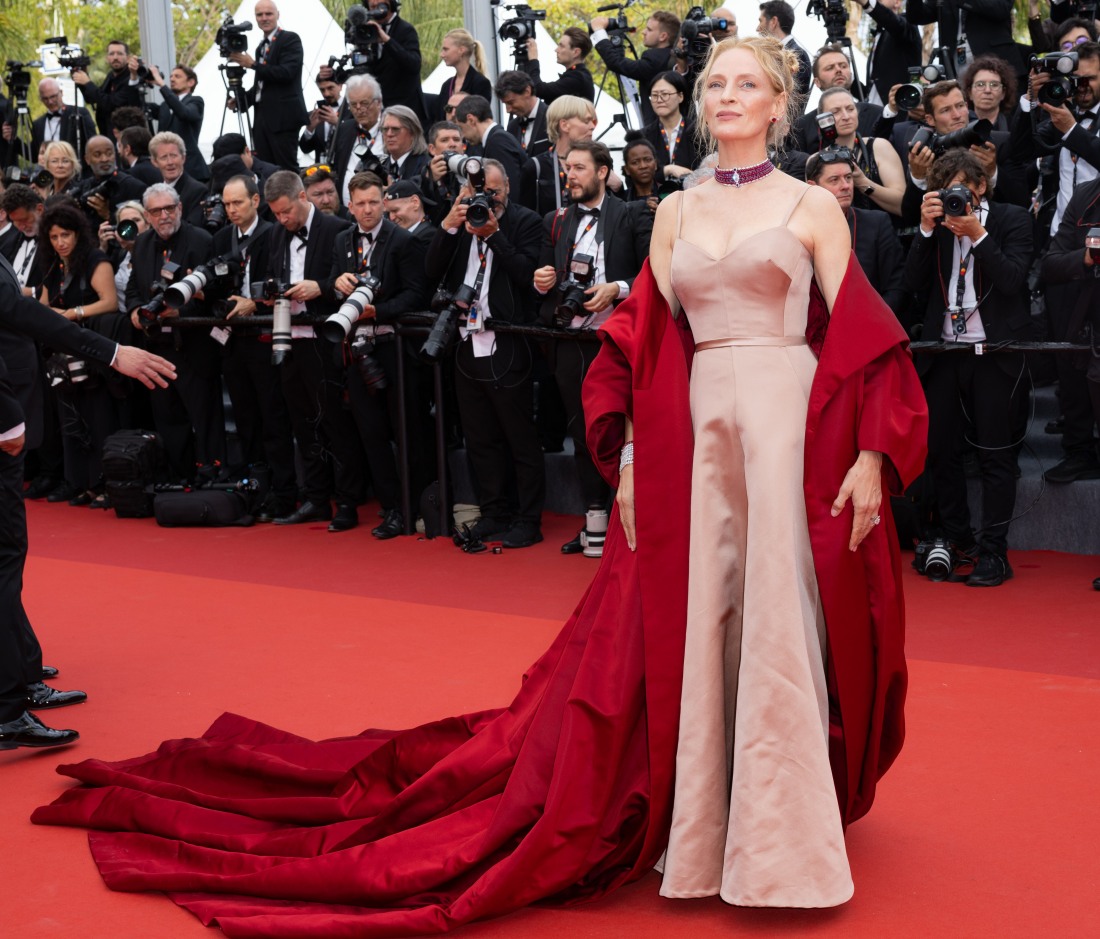 Naomi Campbell in Celine. Perfect. Beautiful. She's been doing this for three decades.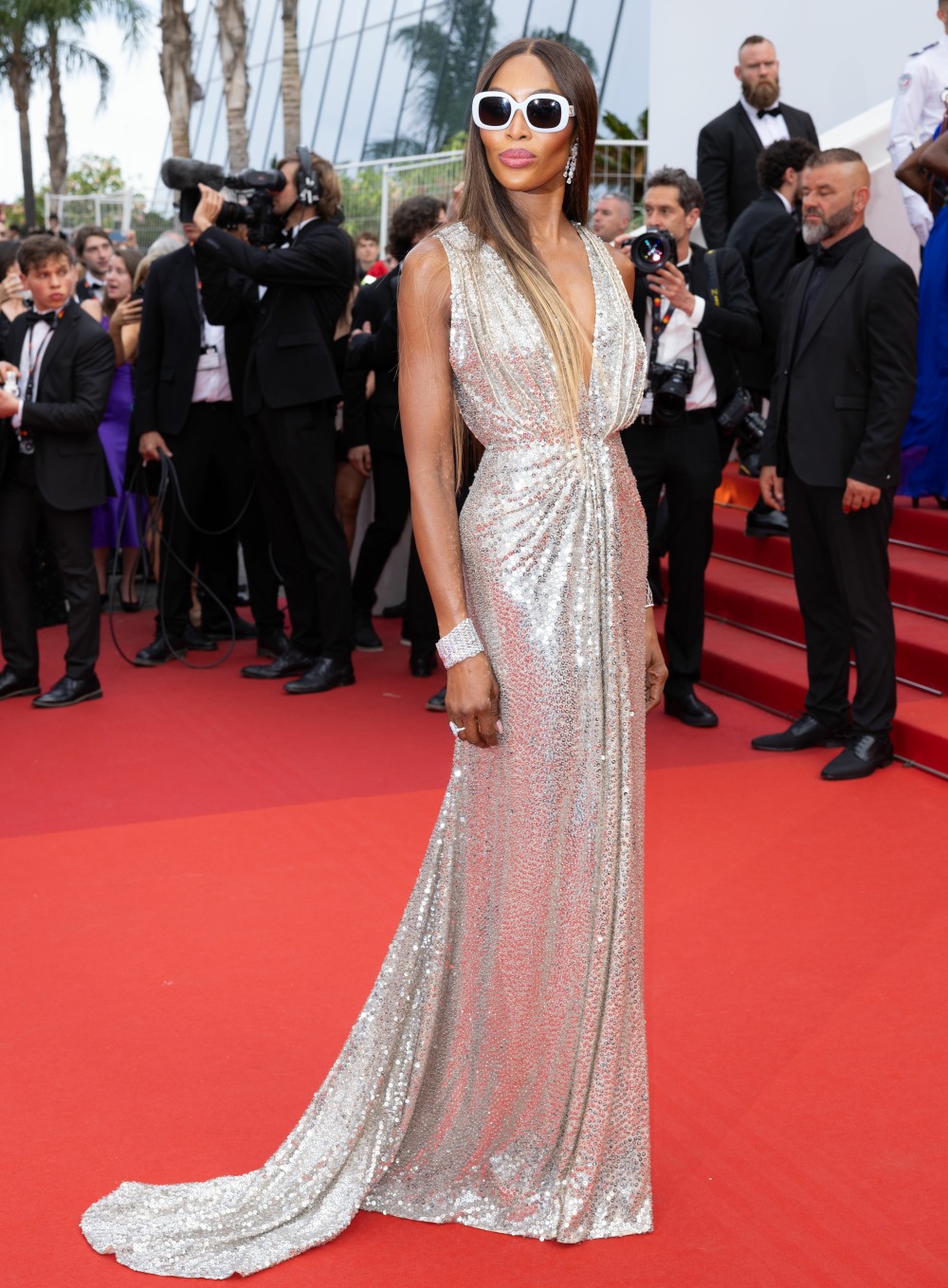 Fan Bingbing in Christopher Bu. Honestly, my favorite look of opening night? I'm glad Fan is allowed to leave China too (she had some tax/legal issues in China and was basically put in a prison for A-listers)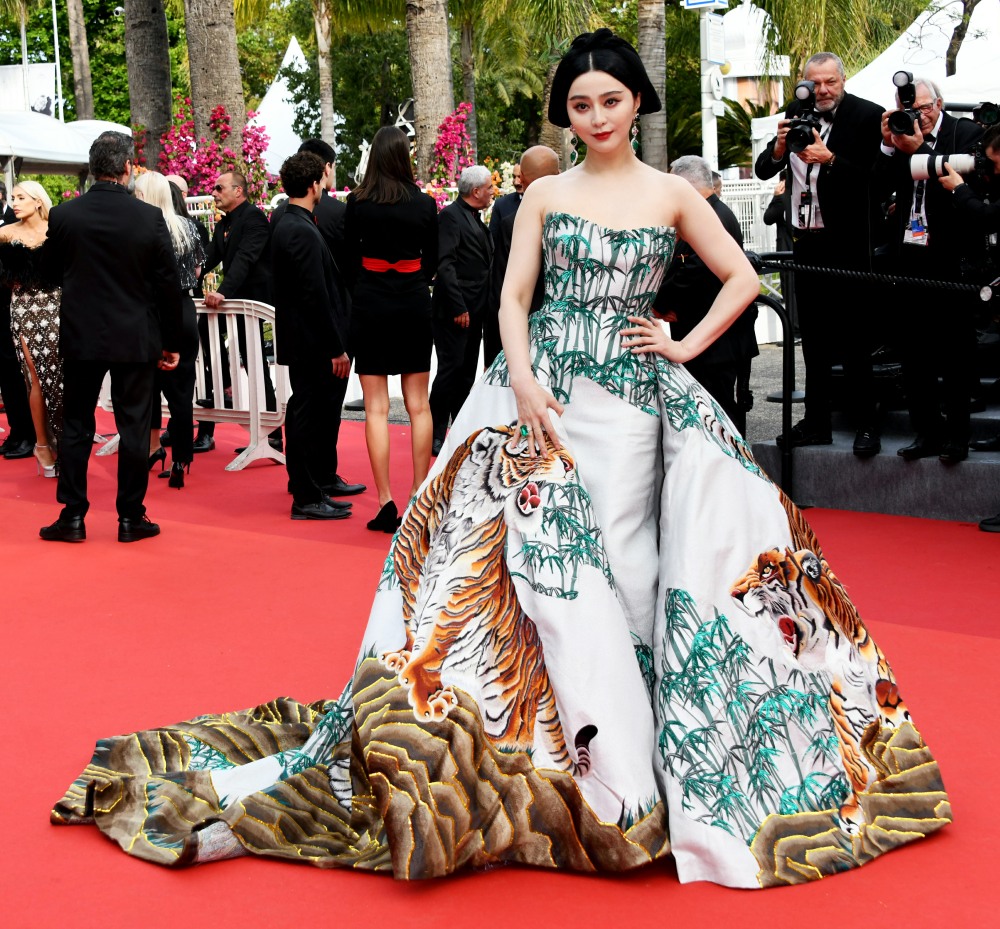 Catherine Zeta-Jones wore Elie Saab Couture to walk the carpet with her husband Michael Douglas and their daughter Carys. CZJ looks good? She also sort of looks Real Housewife-y to me.
Photos courtesy of Avalon Red, Cover Images.
Source: Read Full Article