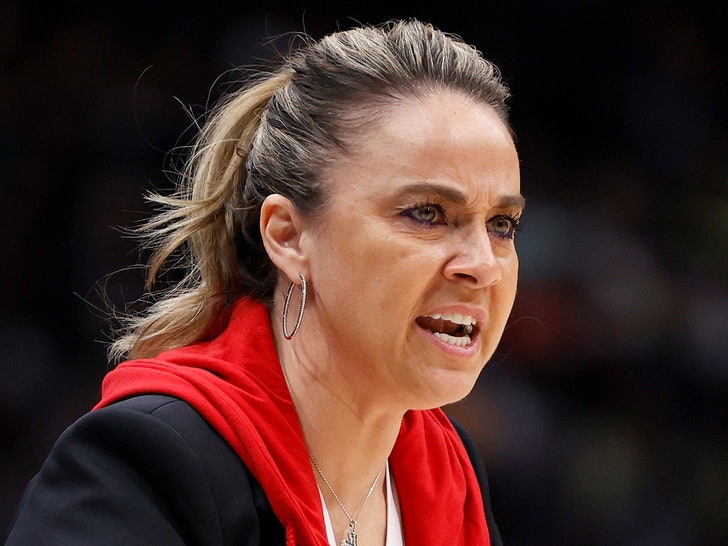 Becky Hammon spent a portion of her Wednesday defending herself … saying she believes she did not cross any lines when talking about the pregnancy of Dearica Hamby.
The Las Vegas head coach opened up about the situation for several minutes on a Zoom call with reporters — just one day after the WNBA suspended her for two games over a convo it said she had with Hamby, one of her former Aces players.
In her talk with media members, Hammon did admit she asked Hamby about the pregnancy … but did not believe it was an inappropriate interaction. She claimed the WNBA explained to her that just asking the question itself violated a Respect in the Workplace policy.
She also said she "handled Dearica with care from day one when she told me" about the pregnancy … however, she believes everything changed in January after Vegas traded Hamby to Los Angeles.
"Once I make the phone call that the decision's been made to move her," Hammon said, "that's when everything fell apart."
You'll recall, after the swap went through, Hamby ripped the Las Vegas team on her social media page, accusing it of bullying her, discriminating against her, and manipulating her over her pregnancy.
Waiting for your permission to load the Instagram Media.
But, Hammon said Wednesday none of that was true.
"We made the decision to move Hamby because we could get three bodies in for her one contract," Hammon said. "I think it's very evident who we signed and why we made the move, but [her pregnancy] was never an issue and it was never the reason she was traded. It just wasn't. It came down to math and business. That's all it was. Nothing personal."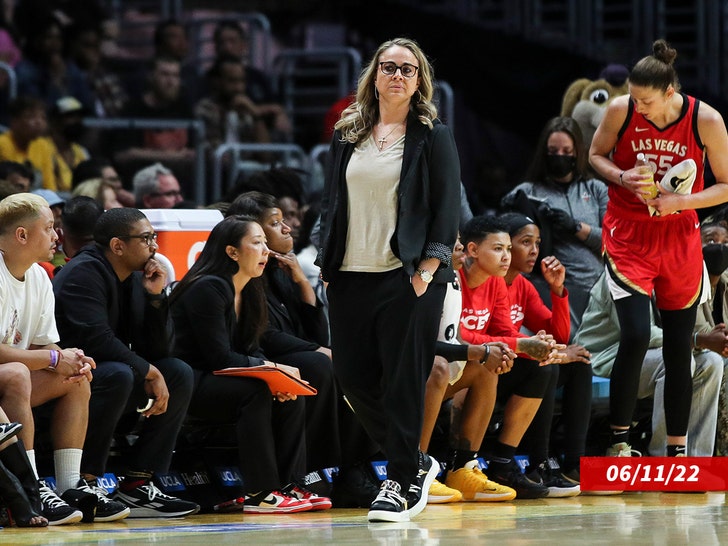 Hammon — who many believe will ultimately become the first female head coach in NBA history — added, "I had a great relationship with Hamby the whole time, which is probably why she felt the way she did. It feels like a betrayal. It's a crappy part of my job, but somebody's got to be the bearer of bad news."
The Aces, meanwhile, were docked a 2025 draft pick following the WNBA's investigation into the matter … but they said in a statement late Tuesday that they did not agree with the league's findings.
"We stand behind Coach Hammon as she continues to lead the Las Vegas Aces," the team said.
For Hamby's part, she told reporters Wednesday she was ready to move on from the situation.
Source: Read Full Article