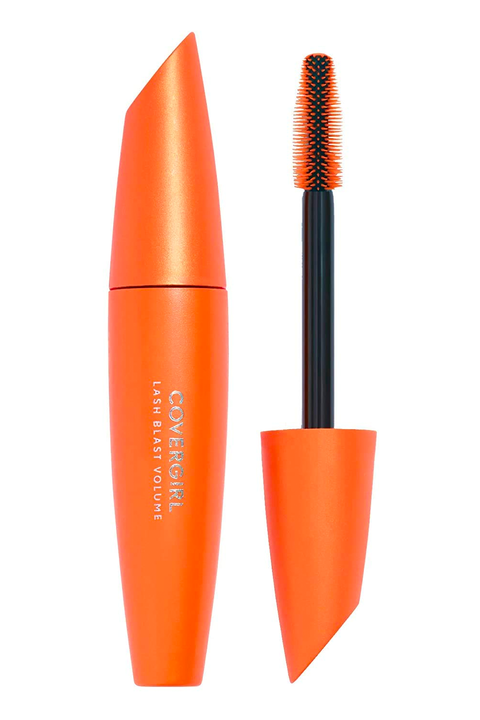 I've gone swimming and furiously rubbed my itchy chlorine-soaked eyes with this waterproof mascara on, and it doesn't budge. Legit. No smudging, flaking, or running whatsoever. I'm ordering enough to last me for five years right now while it's 51 percent off for Prime Day.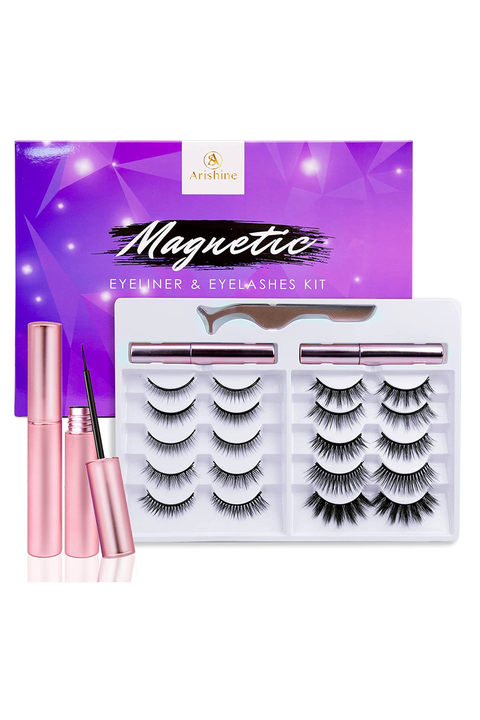 Trust me: Magnetic eyelashes are the future, and if you want to get in on it soon, I recommend this best-selling kit that comes with 10 different pairs of magnetized lashes, two tubes of magnetic eyeliner, and a pair of lash tweezers to help you adhere them. Might just order a kit for my BFF while it's 31 percent off because she deserves to never fuss with glue again too.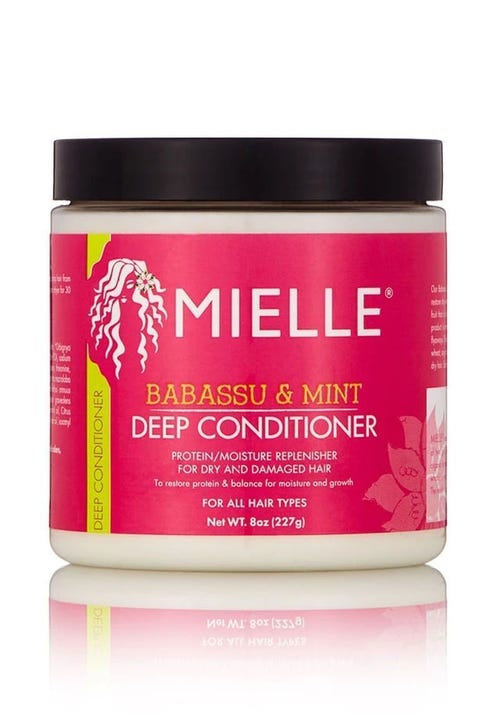 Coarse, thick, damaged, or extra-dry hair types, meet your new favorite deep conditioner (that's on sale rn—yay!). If your hair is bleached or damaged from chemical processes, it'll love this moisturizing formula that uses a mix of proteins to strengthen and babassu and sunflower oils to smooth.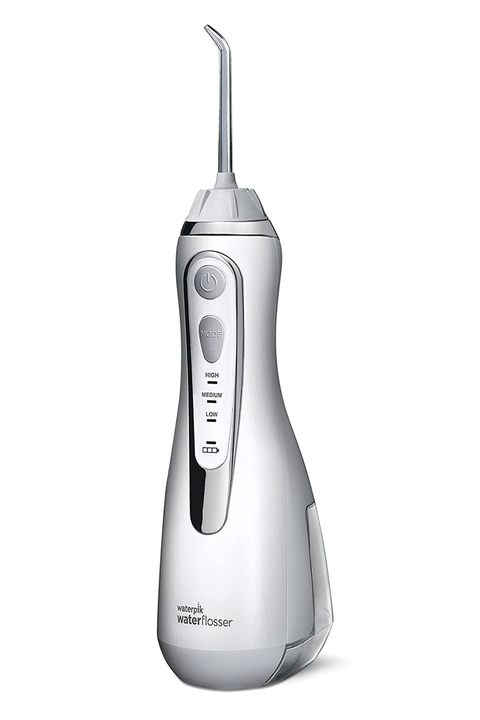 Quite a few dentists have told me I need a Waterpik, and the second I started using this one (that, ofc, is now 20 percent off—so rude), I understood why. If you're not familiar, water flossers remove gunk and food from between your teeth more efficiently than normal floss—and with a lot less gum irritation. This one is also cordless, so it's great for any of your ~upcoming~ travel.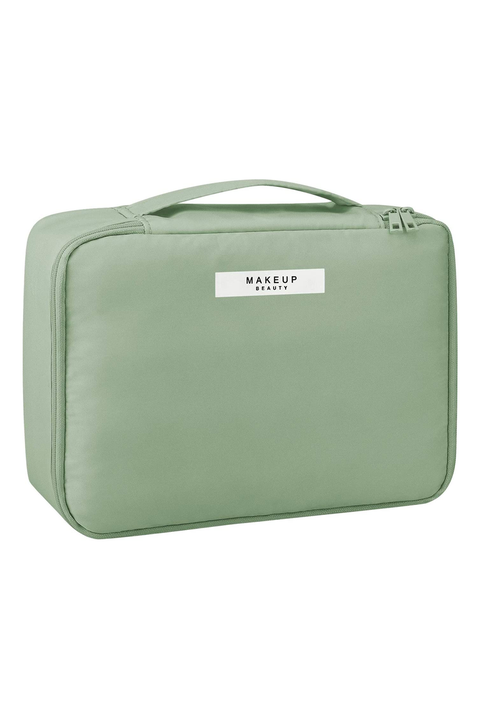 Your travel makeup bag need a lil upgrade? How about trying this one that's 29 percent off for Prime Day? It's got slots to hold all your makeup brushes, a plastic lining to make cleaning easier, and five different color options to match your ~vibe~.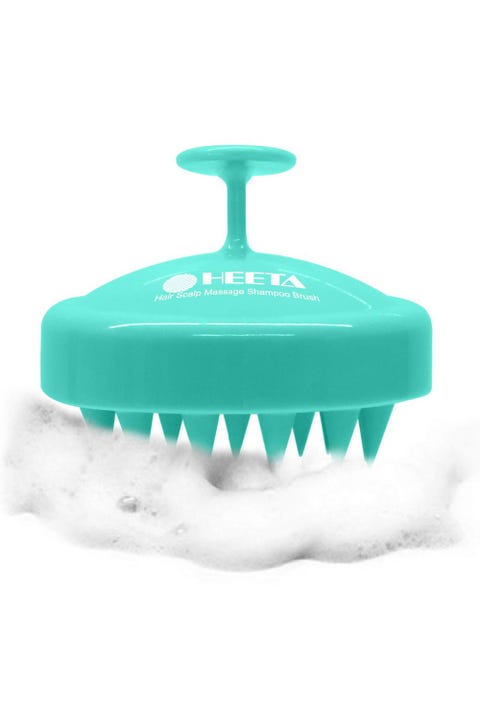 This little shower scrubbie makes something as mundane as washing your hair feel like a spa treatment, which is so much more than I'd expect for something that's on sale for less than $8 dollars for Prime Day rn. But don't just take my word for it: Over 100,000 (!) other people on Amazon think the same thing.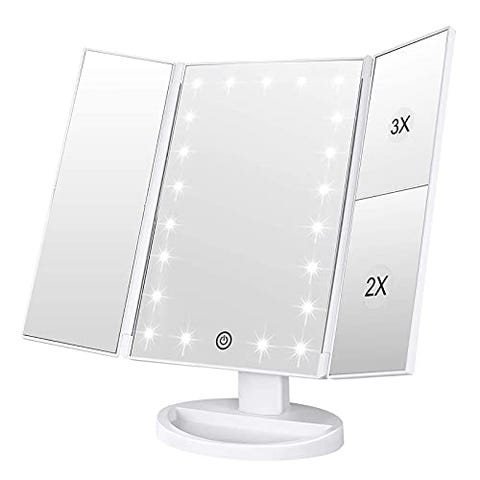 There's not much to say about a mirror, right? WRONG! This makeup mirror with lights has three different levels of magnification, 180-degree rotation, and it folds up so it doesn't get all dusty. Spending a lot on a mirror isn't nearly as fun as, say, a cool new hair dryer, but this one's on sale right now for frickin' 50 percent off, so I might just buy both.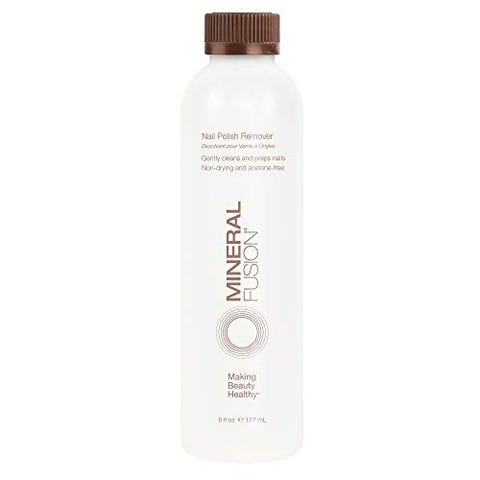 Anyone who has removed stubborn nail polish knows that not all nail polish removers are equal. This formula really works to easily remove even the toughest lacquer (yup, glitter nail polish, too) without drying out your nails. While it's an early deal for Prime Day, I might just grab a few.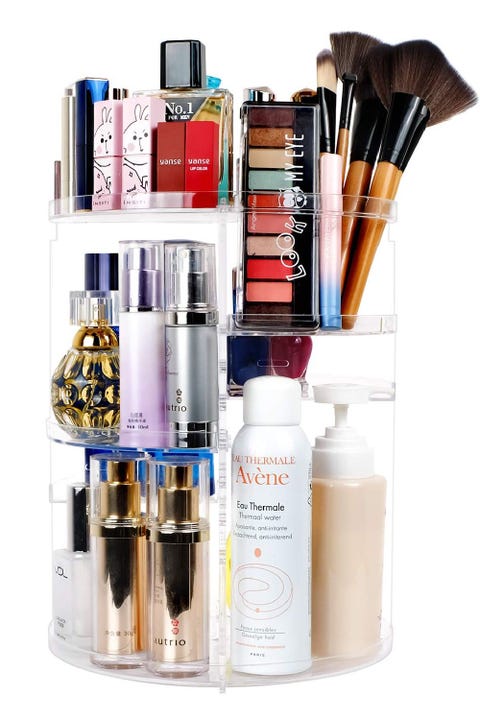 If you have more products than counter space, your bathroom needs this clear acrylic lazy Susan rack that's a whopping 49 percent off right now. Never again will a product go missing in the back of your cabinet only to be found expired.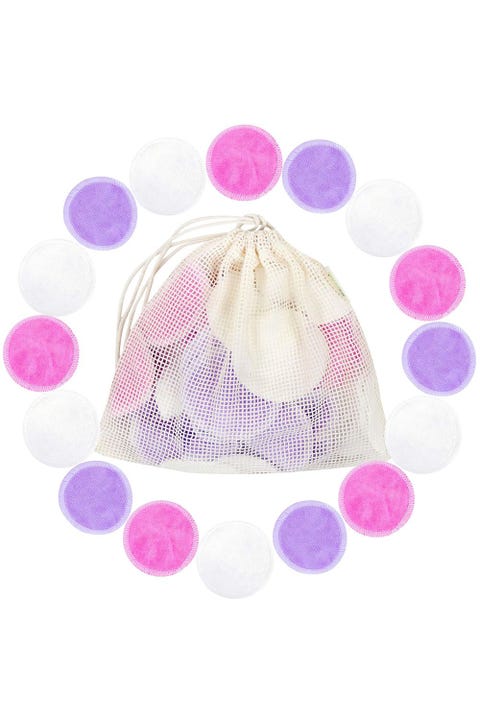 You're gonna need a pad of some sort to go with the micellar water you also maybe bought on Prime Day, but stop yourself from buying the disposable cotton ones and get these reusable bamboo makeup remover pads instead. This set comes with 16 pads, and once you're done using them, just put them in the mesh wash bag they come with and throw them in the laundry. And don't worry: These are also on sale rn too.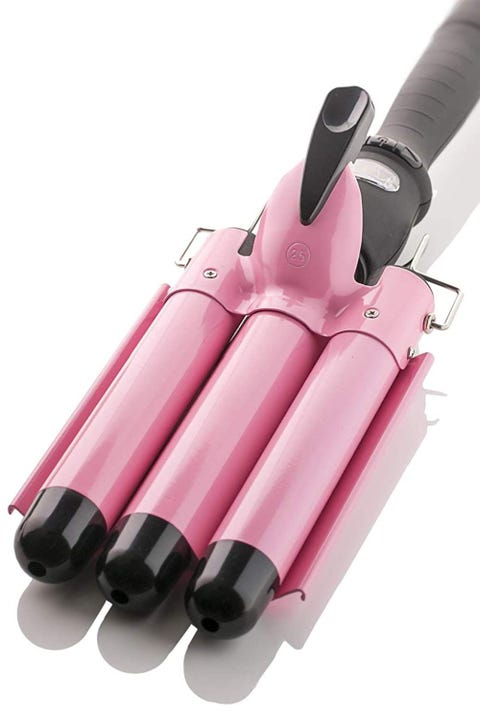 If you have yet to figure out how to give yourself beach waves, this three-prong curling wand is game-changing for creating natural-looking waves. Whether it's a tool you'll use 24/7 or only for ~special occasions~, you'll rest easy knowing you got it on sale right now for 25 percent off.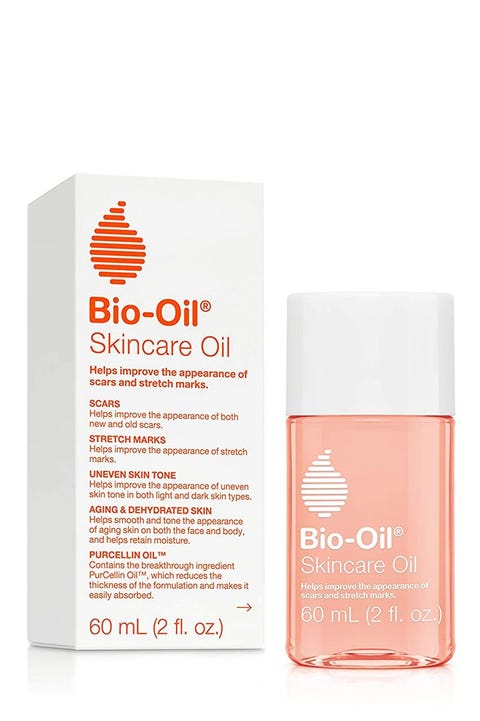 Help your skin retain moisture and supplement its natural lipid barrier with this body oil, which contains vitamin E and a blend of oils. Translation: Your skin will love this stuff. (And so will your wallet, now that it's 26 percent off.)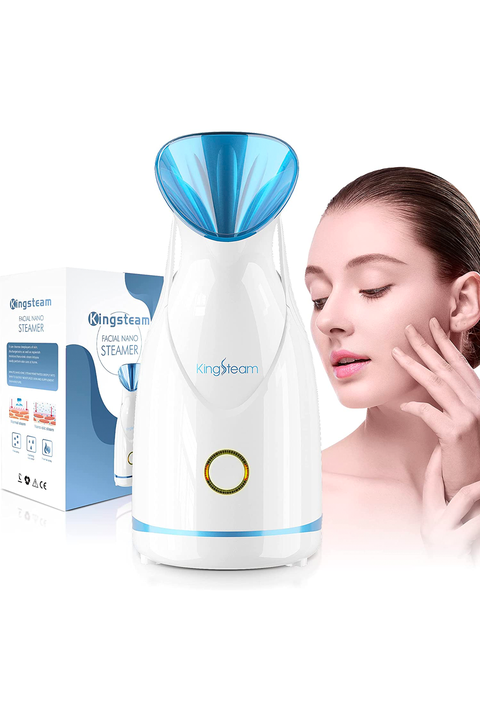 If you didn't know a facial steamer is something you need, now you do! This little device will help soften the contents of your clogged pores to make them easier to remove, and tbh, it feels so relaxing. Ready to add this one to your next at-home spa night? Dw, it's 37 percent off rn.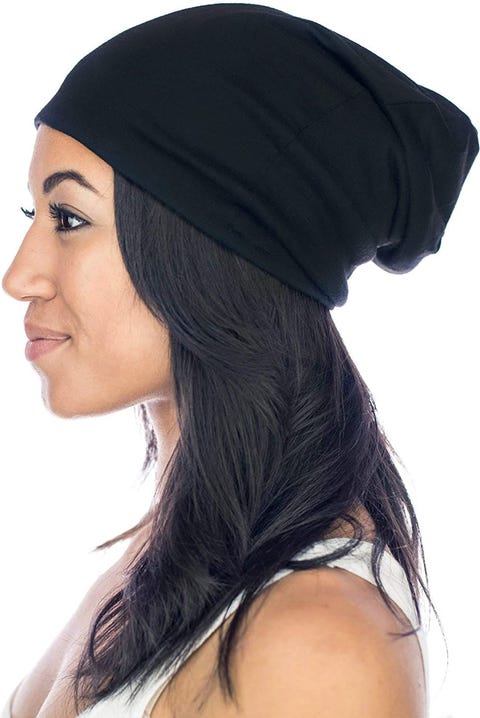 From the outside, this just looks like a cool, slouchy beanie. But on the inside of the cap, you'll see that it's lined in satin to keep your hair moisturized, soft, and free of breakage. Now that it's 20 percent for Prime Day, it's in my cart.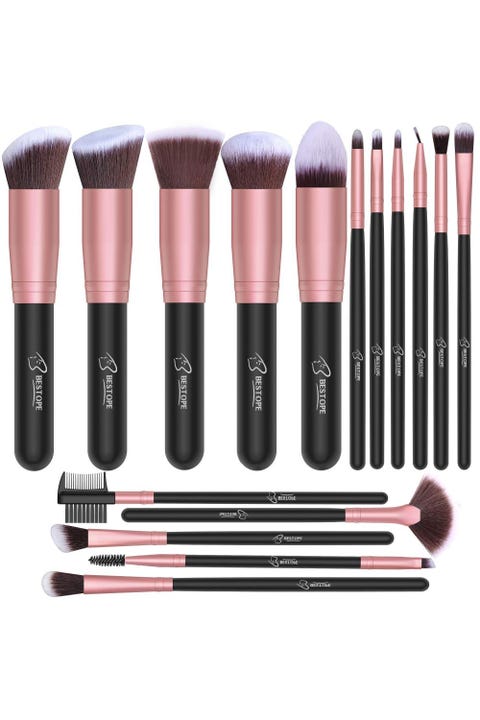 For the low, low price of $10 (ilsym, early Prime Day deals), you can be the owner of 16 new synthetic makeup brushes for face and eyes. You don't have to be good at math to know that's a good deal, and according to 5k reviewers, this set is a steal.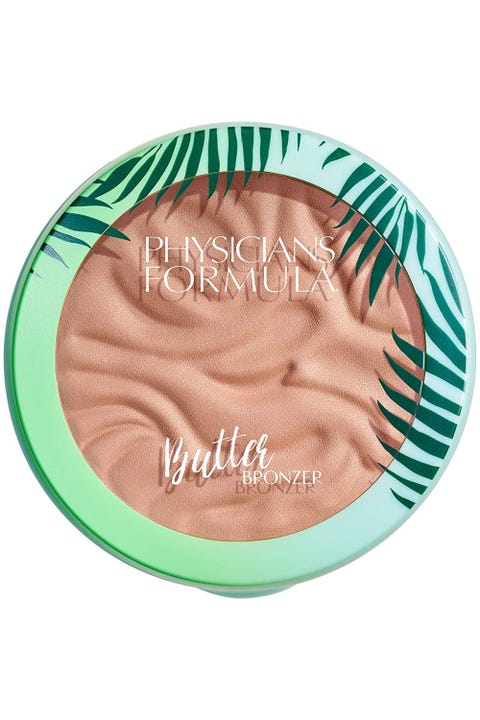 Raise your hand if you love a good drugstore makeup find. Good, so that makes everyone! If you use bronzer and have yet to try this deliciously-scented formula, you're seriously missing out. Easy blend, soft finish, no glitter chunks—and it's on sale right now for Prime Day. Does it get better?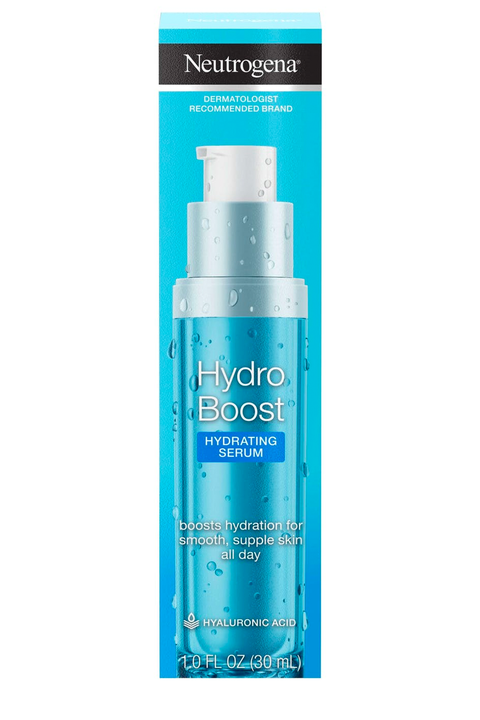 If you're not using hyaluronic acid in your skincare routine yet, you're missing out on so much hydration. Now's your chance though, while this hyaluronic acid serum is currently 39 percent off and has 10k five-star reviews.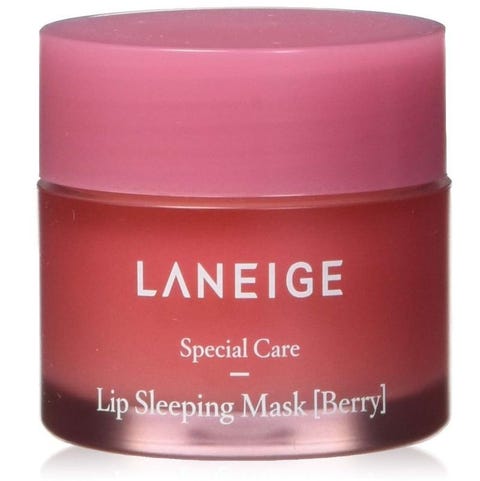 Swap out your regs lip balm for this lip treatment before bed, which contains plumping hyaluronic acid, and wake up to the softest lips ever. I grabbed a few of these during Prime Day last year, so fingers crossed, it's on sale again.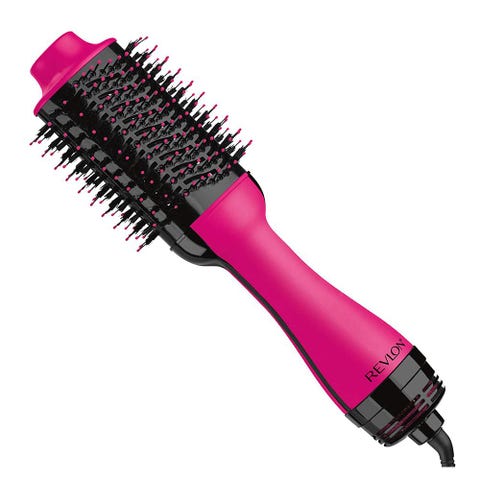 This Revlon hair tool is the hair-dryer brush to end all hair-dryer brushes. It'll replace both your blow dryer and your styling brush, and it'll cost ya less than fifty bucks (even less if it goes on sale for Prime Day like it has in previous years).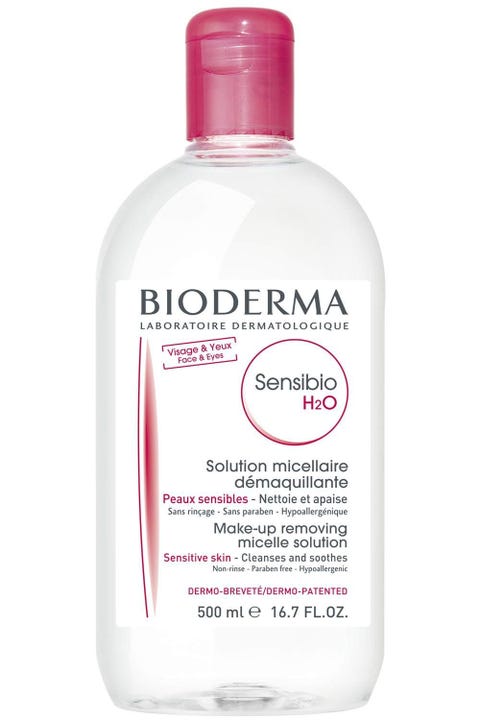 It's time to move on from your bad makeup wipe habit and switch to a micellar water solution instead. This non-rinse makeup remover gently wipes away all the dirt and makeup and deserves all the awards its gotten over the years. If you just happen to catch it on a Prime Day sale (🤞), maybe order a couple.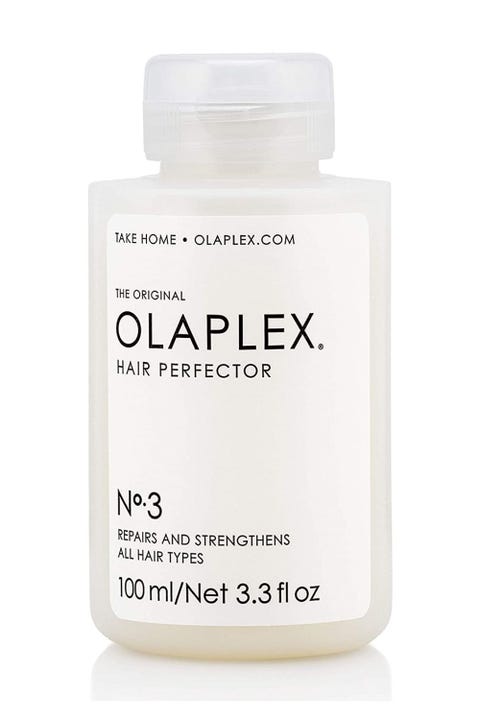 If you haven't tried this hair treatment, it's time you do. Celebs love it, stylists love it, and if you have damaged hair that needs to be restored, soon you'll love it, too.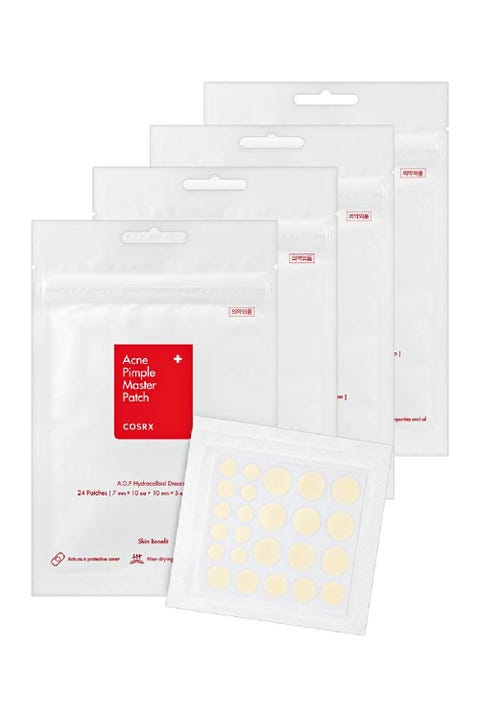 You know what that big zit on your chin needs? One these pimple patches. For 12 bucks, you get four packs of 24 pimple-healing stickers. That's like… 96 pimples! Pro tip: I order a pack of these every Prime Day, and they last quite a while.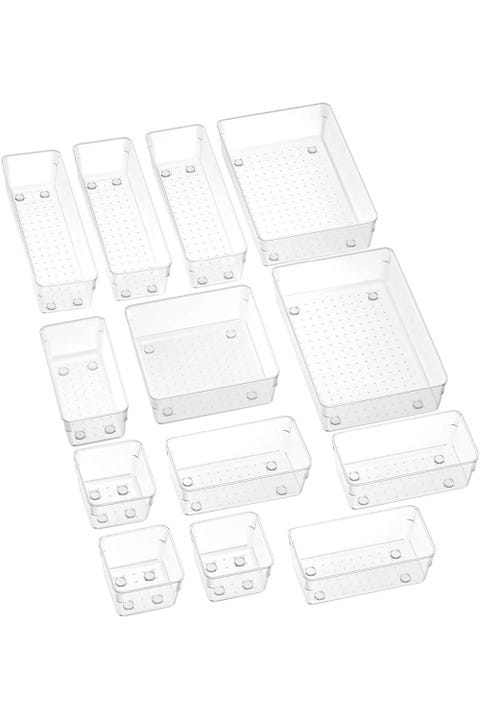 If your bathroom or vanity drawers look more like junk drawers, it's time to dump 'em out and get to organizing. These clear trays in varying sizes make dividing up the space in your drawers super easy and customizable. And they look nice, too.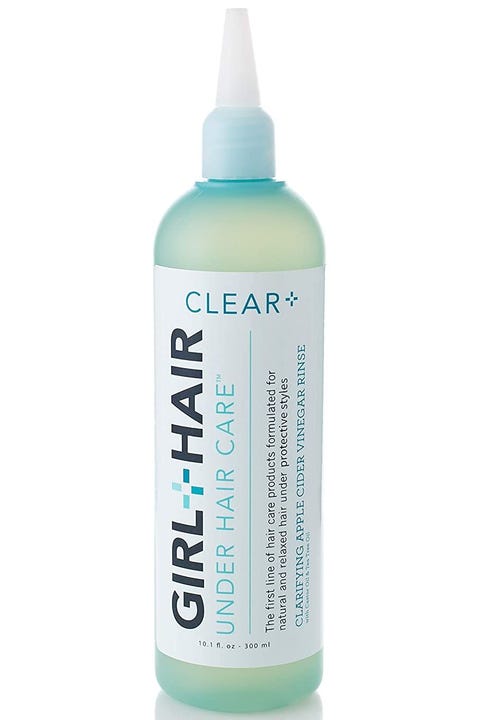 What if we told you that the trick for removing product buildup on your strands, creating shine, and treating dandruff and itchy scalp was apple cider vinegar? Well, that's exactly what we're telling you! Grab a bottle of this and keep it in your shower for whenever you need to address any of the above.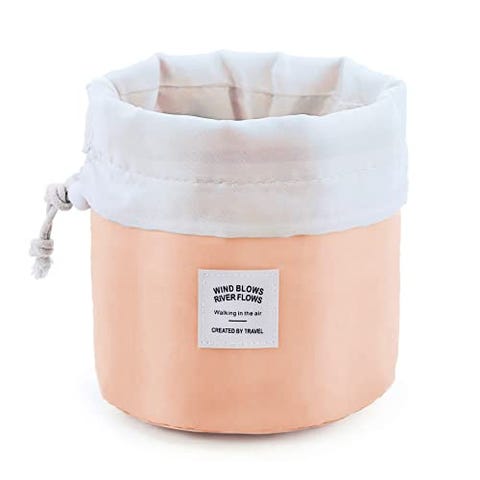 This soft, collapsible travel makeup bag closes with the pull of a drawstring, which means no more broken zippers. Yay! Store all of your products (even the full-size ones) upright or cinch it shut and throw it in your suitcase—the shockproof cotton will make sure your products stay in one piece.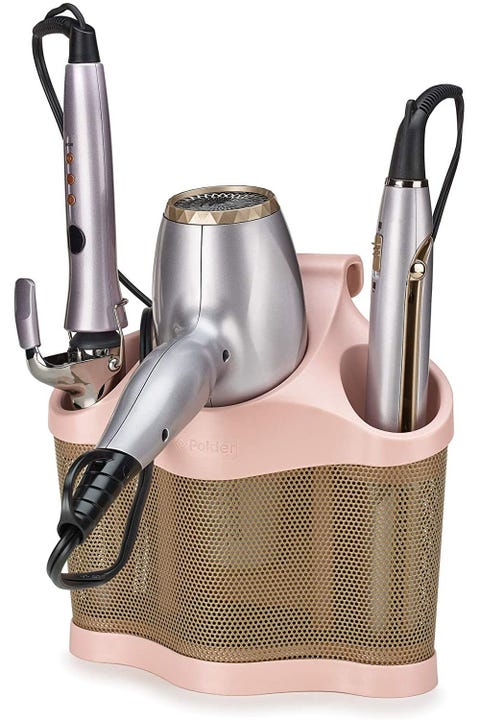 Hang this holder over the door of your bathroom cabinet so you always have a place to store your blow dryer and other hot tools once you're done with them. It even has a little pouch in the back to hold all the cords out of the way.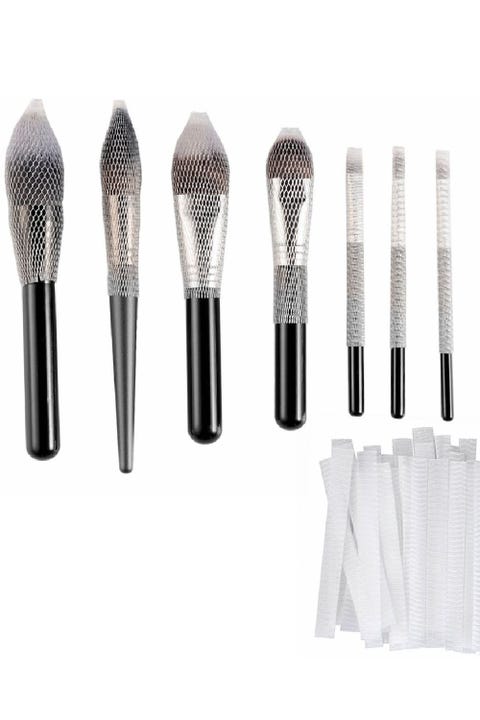 Use these expandable mesh covers to reshape your bristles after cleaning your makeup brushes, then reuse them any time you travel to protect the hairs from getting squished, kinked, or frayed.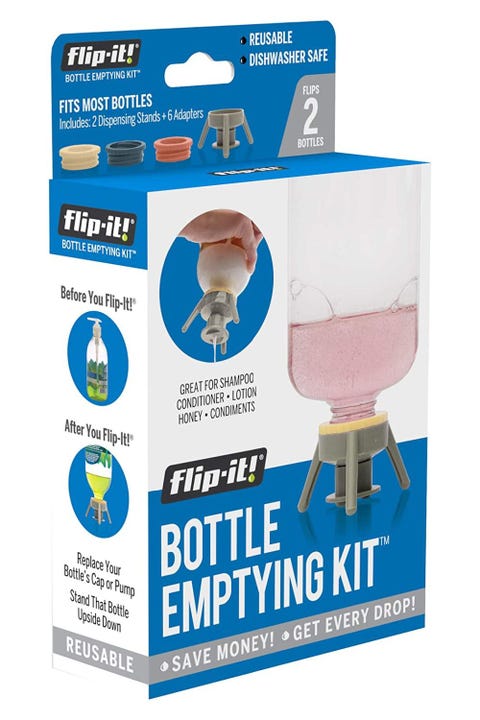 Throwing away the last bit of your expensive shampoo and conditioner is *heartbreaking.* While flipping your products over is the oldest trick in the book, if your bottle has a pump dispenser or a weirdly small lid, get these lid props to easily store your products upside down.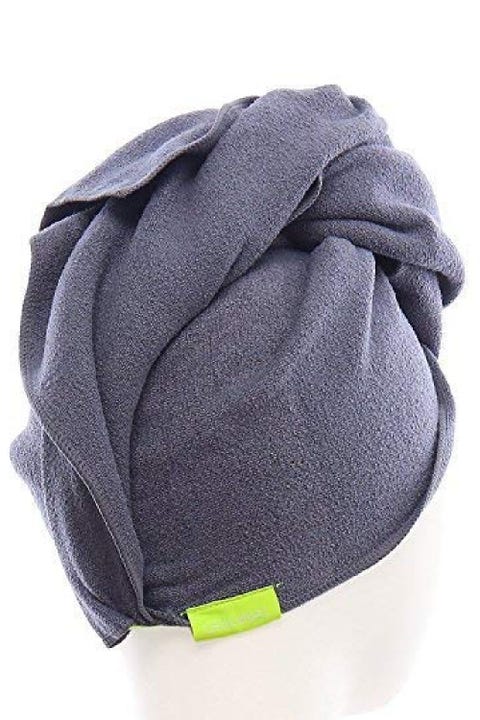 It's time to put that giant fluffy bath towel to rest, and grab one of these thin, super-absorbent microfiber towels instead. Your hair will thank you for it, trust. Psst: This towel is one of the Cosmo beauty team's all-time favorite products, too.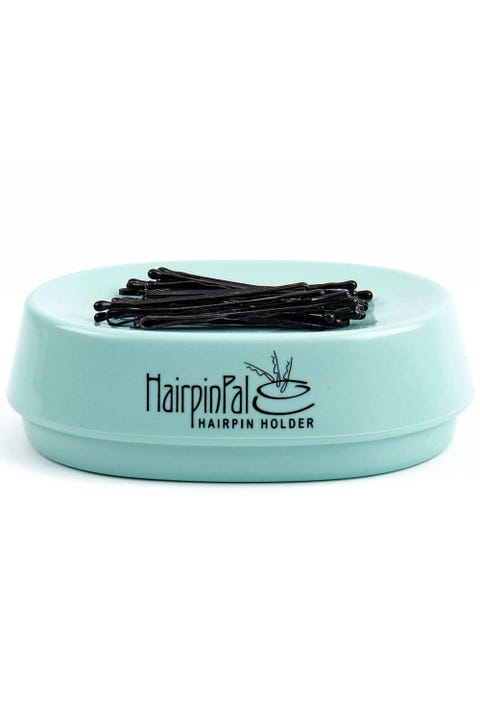 This lil magnet tray will make sure that your bobby pins never run off and go missing ever again—as long as you remember to put them back on top of it, of course.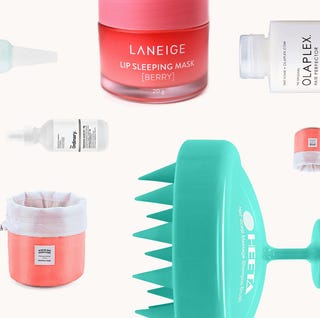 Source: Read Full Article