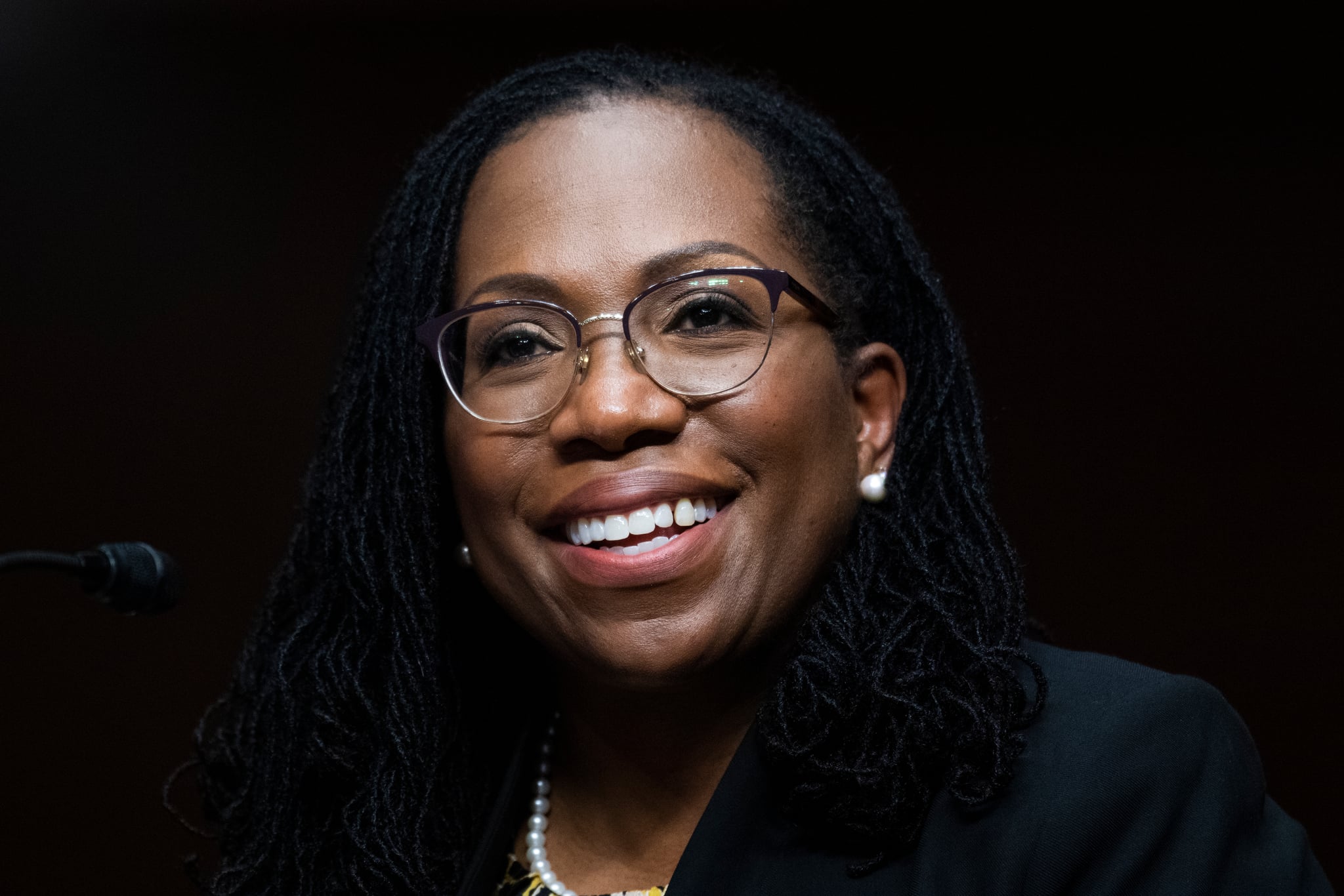 Joe Biden has shared his historic pick for the Supreme Court. On Feb. 25, the president announced Ketanji Brown Jackson as his nominee: "she is one of our nation's brightest legal minds and will be an exceptional Justice." If confirmed, the accomplished 51-year-old judge will make history as the first Black woman to serve as justice.
The news comes just one month after Justice Stephen Breyer shared his plans to retire after nearly 28 years. Following the announcement, Biden pledged: "I've made no decision except one: the person I will nominate will be someone of extraordinary qualifications, character, experience, and integrity, and that person will be the first Black woman ever nominated to the United States Supreme Court." He added, "I made that commitment during the campaign for president, and I will keep that commitment."
The appointment would mark a full-circle moment for Jackson, who was born in Washington DC, although she mostly grew up in Miami. Jackson attended Harvard University as an undergraduate and law school student. During that time, she helped organize demonstrations in response to a classmate who had draped a Confederate battle flag outside his window at the center of campus. Jackson also served as the Harvard Law Review's supervising editor, and she graduated cum laude from Harvard Law School in 1996, four years after graduating from the university magna cum laude.
Source: Read Full Article