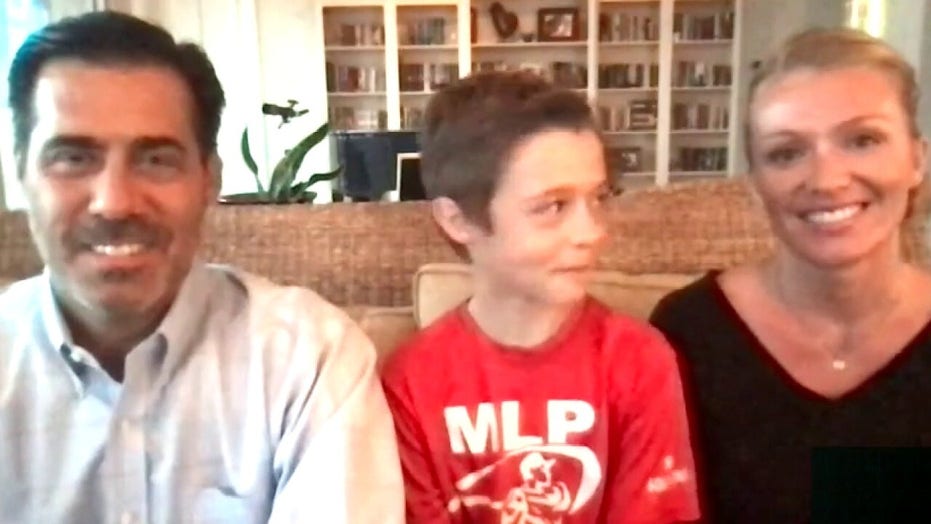 Fourth grade student slams Florida school board for mask mandate, citing 'hypocrisy'
John Provenzano, 10, and his parents blasted the Martin County School District in Florida, explaining they wanted to 'take a stand' against the district's mask mandate.
John Provenzano, a 10-year-old Florida student told "Fox & Friends" on Wednesday that he spoke out against his school district's mask mandate at a school board meeting because he "wanted to take a stand."
Provenzano, who is in fourth grade at Felix A. Williams Elementary school in Martin County, added that his classmates are "not happy" about the mask requirement either.
"In my children's school, they can't put sunblock on my child without my permission, they can't give them Tylenol without my permission," Erica Provenzano said, reacting to the statement from the school district.
"Except they can give us masks if you don't have a mask," her son added.
Fox News' Michael Ruiz contributed to this report.
Source: Read Full Article