Yellowstone will soon return to the Paramount Network for season 4, nearly one year after the shocking season 3 finale. The final moments left fans with a lot of questions.
Who was behind the attacks on the Dutton family? Will there be a character who doesn't make it out of season 3 alive?
Here is everything you need to remember about season 3 ahead of the season 4 premiere.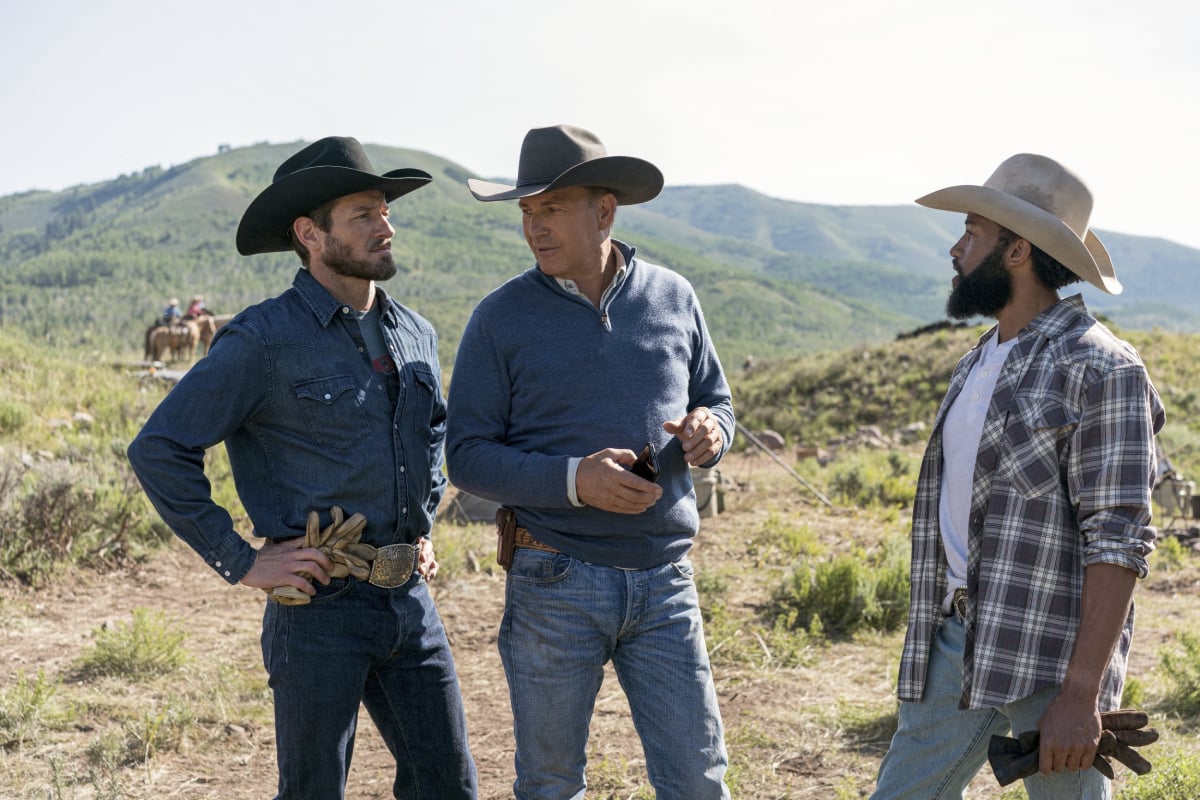 'Yellowstone' season 3 built to an action-packed climax
In the episodes leading up to the finale, the Duttons were in the middle of a big fight for their land. Market Equities offered John Dutton (Kevin Costner) $500 million to sell the Yellowstone ranch. The patriarch's other option was to wait for the state to condemn the land and leave him with almost nothing.
Despite Beth (Kelly Reilly) and Kayce (Luke Grimes) urging their dad to accept the Market Equities offer, John turned it down. He told them that taking it would go against a promise he made.
In the finale, the Duttons met with Market Equities and the Native Americans from the Broken Rock Reservation to discuss what to do next. But, no one was willing to budge on their position. State attorney general Jamie Dutton (Wes Bentley) also made it clear that he wouldn't stand behind his family, and would instead do whatever he could to get the Dutton land in the state's hands.
The final moments saw the Duttons under attack
Season 3 of Yellowstone ended with an explosive series of events that saw the Dutton family under attack. A bomb exploded in Beth's office, a group of masked gunmen stormed Kayce's office, and John was the victim of a roadside shooting. The episode ended on a massive cliffhanger, with fans wondering which Dutton – if any – would survive.
When it comes to who was behind the attacks, there are a few possibilities. Fans have been sharing their theories all over the internet for months, with a handful emerging as the most likely. Number one on the list is the theory that Jamie is responsible for everything.
'Yellowstone' fans met Jamie Dutton's birth father in season 3
During season 3 of Yellowstone, fans met Jamie's birth father, Garrett Randall (Will Patton). He was convicted of killing his wife, Phyllis, when Jamie was a young boy, and sentenced to 30 years to life in prison.
Since his release, Garrett has had conversations about the Dutton Ranch with his son. Jamie has admitted to his birth father that he feels he should be the one running it. However, his own family was getting in the way.
"The Yellowstone ain't a ranch, it's an empire," Garrett tells Jamie. "Empires you take." When a forlorn Jamie asks Garrett how he could do that, he replies, "You kill the king."
Did Jamie Dutton team up with Market Equities?
Just after the attacks, Rip Wheeler (Cole Hauser) called Jamie to find out if had heard anything from the other Duttons. Rip was unaware of what had happened; and Jamie told him "I don't think you should call me anymore" before hanging up the phone.
Many fans believe this is proof that Jamie was behind the attacks on his family. But some are convinced he had help. Another popular theory is that Jamie teamed up with Market Equities. It's possible that Jamie was behind the shooting of his father so he could "kill the king."
Meanwhile, Roarke Morris and Willa Hayes from Market Equities could be behind the attacks on Beth and Kayce's offices.
'Yellowstone' star Wes Bentley says the board's been wiped clean
The final 10 minutes of Yellowstone season 3 were brutal and shocking, but also very on-brand for Taylor Sheridan's western. Wes Bentley told Entertainment Weekly that Sheridan will take the show down one path before cutting the branches on the side and letting everyone "tumble down with him."
"I think big, big, dramatic things happen, violent things happen, and in a lot of ways it defines the show because that's who gets the ultimate say. It comes down to that [brutality]. Outside of aliens landing, I don't know where Taylor is going to go from here," Bentley explained.
"He gave himself the ability to go from any angle now. To restart or refresh, he definitely has left himself an open door for a lot of options. I think that's clever. He has a plan, so I think he was ahead of it. As an audience, it feels like the board got wiped and we can write some new things on that board."
Seasons 1 through 3 of Yellowstone are streaming on Peacock. Season 4 will premiere in June 2021 on the Paramount Network.
Source: Read Full Article