Over the course of its five-year run, Supergirl has had a revolvingdoor of rockstar talent. Fan-favorites like Mehcad Brooks, JeremyJordan, Calista Flockhart, Chris Wood, andOdette Annable have come and gone from the series but left a permanent impressionon the show. Now, to the delight of Supergirl fans, two of thesestars are reuniting for a new project.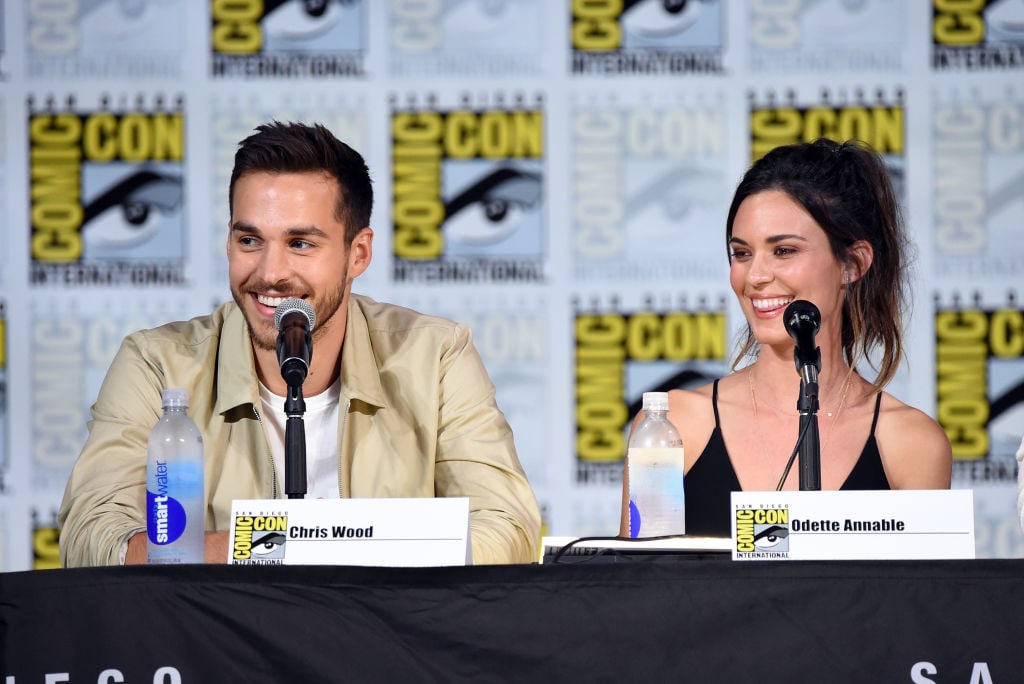 Chris Wood and Odette Annable's 'Supergirl' Backstory
On Supergirl, Wood brought the Daxamite prince Mon-El tolife, and the actor stuck around for two seasons before departing to work onother projects. In the story, Mon-El became a love interest to Kara and an allyto the rest of the team. The evolution of Mon-El into a cherished hero made hischaracter's exit that much more heartbreaking.
Odette Annable played Samantha Arias, aka Reign, in Season 3. She was simultaneously an unwitting victim and a formidable villain, and Annable played the complexities of her storyline wonderfully. At the end of her character's arc, the actress bid Supergirl adieu.
Wood and Annable leap to ABC
Amid fanfare and excitement, both Annable and Wood returned forthe 100th episode of Supergirl during Season 5, reprisingtheir roles as formidable opponents. As Mon-El and Reign, Wood and Annabletraded on-screen blows. From flying to eye-lasers to super strength and beyond,their characters used otherworldly superpowers to fight epic battles.
But in their new collaboration, instead of comic book-themedstories, Wood and Annable will work with more grounded material. Now, the castmatesare joining forces for a new ABC pilot called thirtysomething(else).
What is 'thirtysomething(else)'?
Thirtysomething(else) was developed as a sequel to the series, thirtysomething, which aired from 1987 to 1991. The original drama was wildly popular with viewers and critics and scored a Fresh Rating of 85% on the Tomatometer.
The sequel will likely appeal to the audience's sense of nostalgia while capitalizing on the demand for more current relationship dramas like ABC's A Million Little Things, and NBC's This is Us. As reported by Deadline, the thirtysomething(else) narrative will revolve around the now-adult children of the original characters.
Wood and Annable will team up as TV siblings
ABC tapped Wood and Annable to join the ensemble cast of thirtysomething(else)as the brother-sister duo of Leo and Janey Steadman. Leo and Janey are thechildren of original characters, Michael and Hope, played by Ken Olin and MelHarris, who are both returning in the sequel.
Alongside Wood and Annable, Deadline reports that Treadstone's Patrick Fugit and This is Us's Auden Thornton will play Ethan and Brittany Weston, the children of Elliot and Nancy Weston. Both Timothy Busfield and Patty Wettig will reprise their roles of Elliot and Nancy.
Also joining the cast is Kendrick Sampson, who viewers may remember from How to Get Away with Murder, The Vampire Diaries, and The Flash. According to Deadline, Sampson will portray Janey's love interest, Brad.
What else have Wood and Annable been up to since 'Supergirl'?
With the pilot season stalled due to the coronavirus pandemic, it will likely be a while before thirtysomething(else) hits the airwaves. But until then, fans can check out Wood and Annable in other projects. Viewers can catch Annable in the CBS All Access series Tell Me a Story, a drama that reimagines fairytales on a modern backdrop.
In other news, Wood is working on a new animated project for Netflix. He will play He-Man in Masters of the Universe: Revelation. The reboot of the 1980s show is scheduled to premiere in 2020. Supergirl fans can also revisit the work of Wood and Annable on the show through its previous seasons streaming on Netflix. The current season of Supergirl airs on Sundays at 9 p.m. on The CW.
Read more: Does the 'Supergirl' Cast Get Along Off-Camera?
Source: Read Full Article