The latest true crime Netflix series, Inventing Anna, has everyone sorting out who is a real person from Anna Delvey's (aka Anna Sorokin) life and who is fictional, including Alan Reed. Sorokin (portrayed by Julia Garner) took the New York City socialites by storm in 2013 when she entered as a fake German heiress to $60 million. 
However, her wealthy acquaintances began to catch on, and in 2019 a grand jury found her guilty of grand larceny and theft of services. There's no shortage of people, hotels, and banks that Delvey defrauded from 2013 to 2017. The Netflix series covers a plethora of them, including her boyfriend, Chase Sikorski. Take a look at Alan Reed and which real-life person he is based on from Anna Delvey's fake-socialite lifestyle.
Alan Reed is based on real-life person Andy Lance from Anna Delvey's life
Anthony Edwards portrays Alan Reed in Inventing Anna. He's a lawyer who vouches for Anna Delvey while pursuing her Anna Delvey Foundation (ADF) art club. After reading the New York Magazine article, the character of Alan Reed is based on Andy Lance, a partner at Gibson Dunn. Shonda Rhimes and Betsy Beers found the inspiration for Inventing Anna from Jessica Pressler's article, "How Anna Delvey Tricked New York's Party People." In the piece, Pressler explains that one of Delvey's "finance friends" put her in touch with Joel Cohen — the "Wolf of Wall Street." From there, Cohen set Delvey up with Andy Lance to help her secure a loan for her art club.
"He knows how to talk to women," Anna told Pressler. "And he would explain to me the right amount without being patronizing."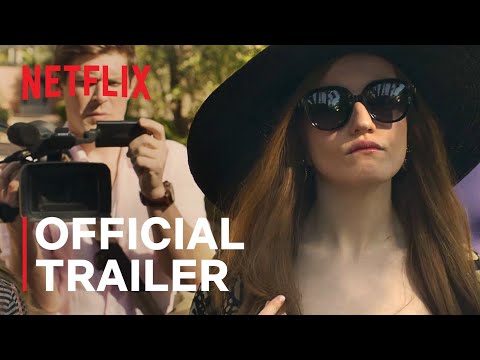 Pressler wrote that Anna spoke to Lance every day.
"He was there all the time. He would answer in the middle of the night or when he was in Turks and Caicos for Christmas."
Because of Lance, Delvey got in touch with City National Bank and Fortress Investment Group. She ended up defrauding both banks for a total of $140,000.
Why 'Inventing Anna' cast member Anthony Edwards looks familiar
Viewers might recall Anthony Edwards as Dr. Mark Greene on ER. He starred in the first eight seasons of the NBC medical drama, earning a Golden Globe award and six Screen Actors Guild Awards. According to IMDb, Edwards also appeared in Top Gun, Revenge of the Nerds, Zodiac, Designated Survivor, and Law & Order True Crime.
Anthony Edwards describes his role as Alan Reed in 'Inventing Anna'
In an interview with Esquire, Edwards described his character, Alan Reed, in Inventing Anna.
"I'm the lawyer who's representing her, helping her to build this big thing," Edwards told Esquire. "I'm doing a lot of vouching for her and believing in her when I don't have all the information I really need because she's so charismatic. Here's this young energy that's able to manipulate and control people by telling them what they want to hear."
All nine one-hour-long episodes of Inventing Anna are currently available for streaming on Netflix.
Source: Read Full Article