Dexter Morgan is proving the old adage that you can't run away from your past. He's spent the last few years hiding in Upstate New York as Jim Lindsay, after faking his death and fleeing Miami. But his life has begun unraveling, with his police chief girlfriend Angela Bishop recently discovering his true identity. Now, actor Michael C. Hall (Dexter Morgan) is opening up about that big reveal and what it means for their relationship.
[Spoiler alert: This article contains spoilers for Dexter: New Blood Episode 5.]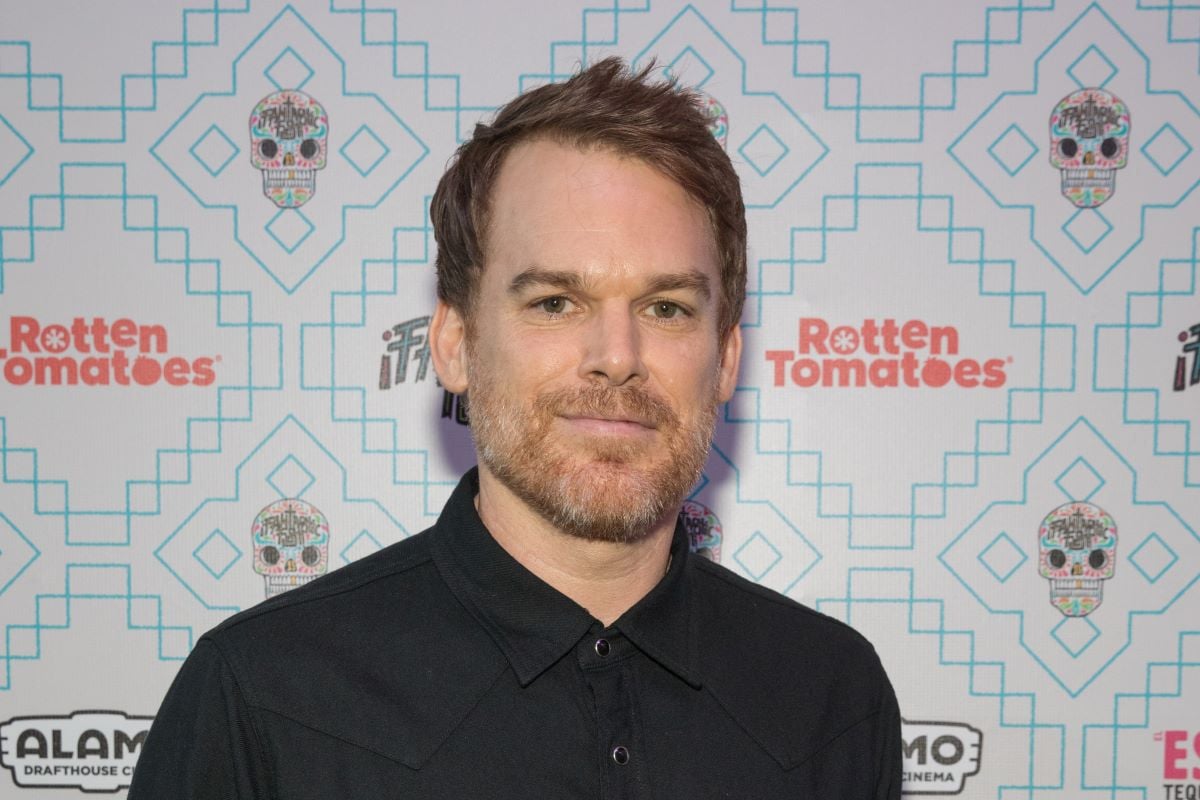 So how did Angela find out about Dexter in 'Dexter: New Blood'?
The latest episode chronicles Angela's trip to New York City for a police conference, where Dexter's former colleague Angel Batista happens to be a speaker.
He leads a discussion on patterns to look for when trying to figure out a suspect and drops some key tips in the process. Impressed, Angela goes to speak with him later about her missing person case.
The situation reminds Angel of the Trinity investigation at the Miami Metro Police Department. He explains they finally got a crack in the case thanks to Debra Morgan, who's unfortunately dead now. It was a tragic situation, especially because her brother died right after. He also recalls that her brother left behind a young son named — wait for it — Harrison.
When Angela returns to Iron Lake, Audrey, still shaken over Harrison's overdose, relays the comments he made about his father's identity before passing out. The statements motivate Angela to look deeper into her boyfriend, leading to her finding his obituary.
Hall addresses those events
Angela may have forgiven Dexter for keeping secrets in the past, but there's no doubt that this one will cause a permanent shift in their relationship.
"It definitely will deepen it whether or not the relationship can survive such a secret being revealed to her," Michael C. Hall told Screen Rant in an interview. "And whatever Dexter does, however, he negotiates that new reality will remain to be seen. It's the very thing that he's trying to put behind him and himself from – his past, his former self."
He continued: "This season more generally, I think it's about that bubbling up. He's reminded that you can't really run away from your past and so I think it will result in a more honest relationship. He'll be required to share some things, as you can imagine. He'll probably be selective with what he reveals, or how he reveals it, or how he manages the fact that she knows that he's pretending to be someone else."
Dexter manipulated Harrison by telling him he only created a new identity to escape his trauma. Maybe he'll tell Angela something similar.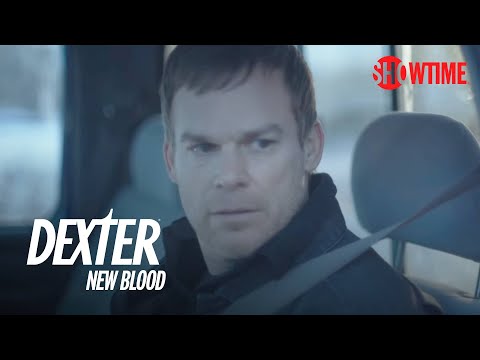 The trailer for 'Dexter: New Blood' Episode 6 shows their confrontation
In the trailer for the next episode, Angela pulls Dexter over and confronts him with the obituary picture. Dexter is speechless, but his face says it all: he's screwed.
The synopsis also says he'll realize there might be another killer in Iron Lake, moving closer to a conflict with Kurt Caldwell.
We'll see what happens with him in the next episode of Dexter: New Blood. The show airs at 9 p.m. ET on Sundays on Showtime.
Source: Read Full Article