1.
If you loved Shoshanna's Toyko apartment on GIRLS…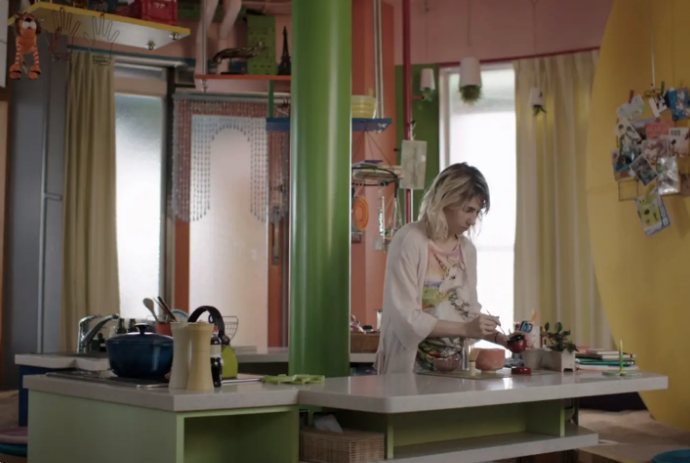 …you can stay in the actual lofts for $203 per night in Mitaka-Shi.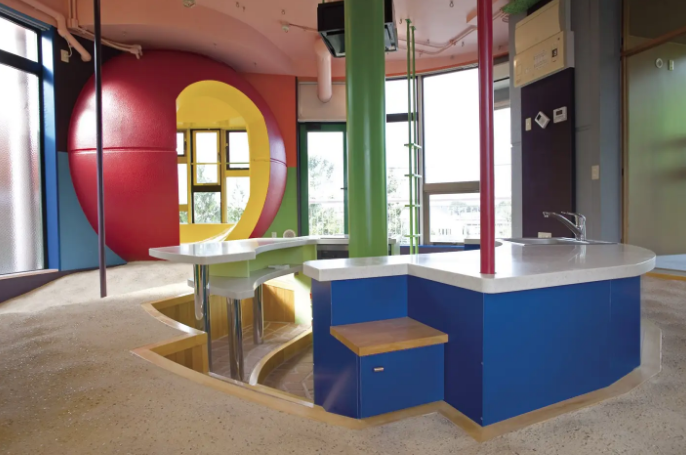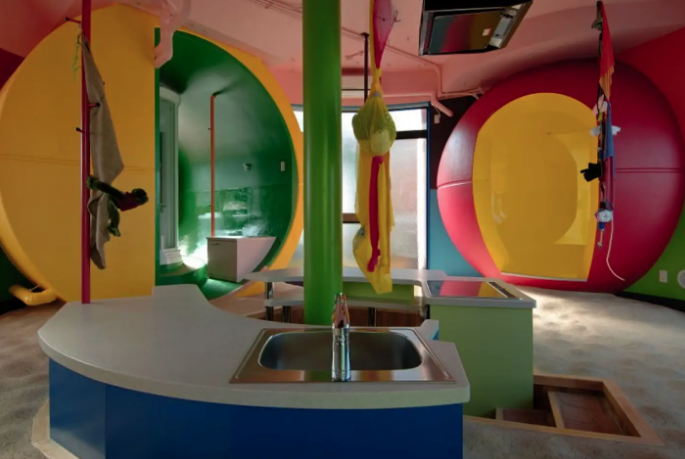 ? Actual Airbnb review: "This place is not your ordinary Airbnb. It has a story, a purpose. It is an experience that we thoroughly enjoyed. Particularly recommended to anybody interested in architecture, design or anti-aging." — Franck
2.
If you couldn't stop dreaming about the lakeside cabin that Tony Stark retired to in Avengers: Endgame…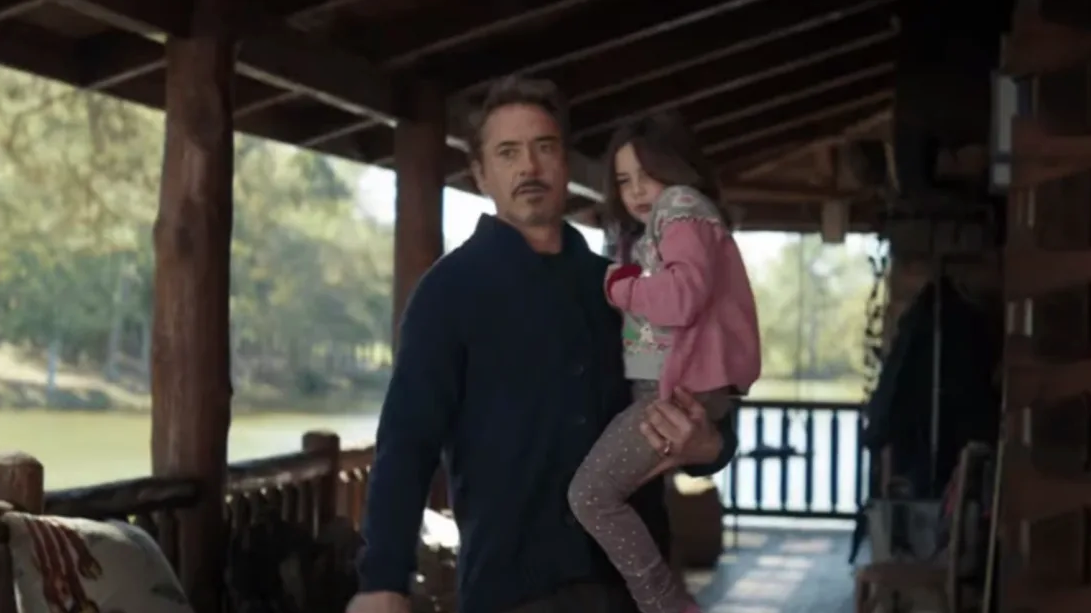 …you can rent the very same cabin in Atlanta, Georgia. However, it'll cost you a pretty penny to live like Iron Man and Pepper Pots at $800 per night.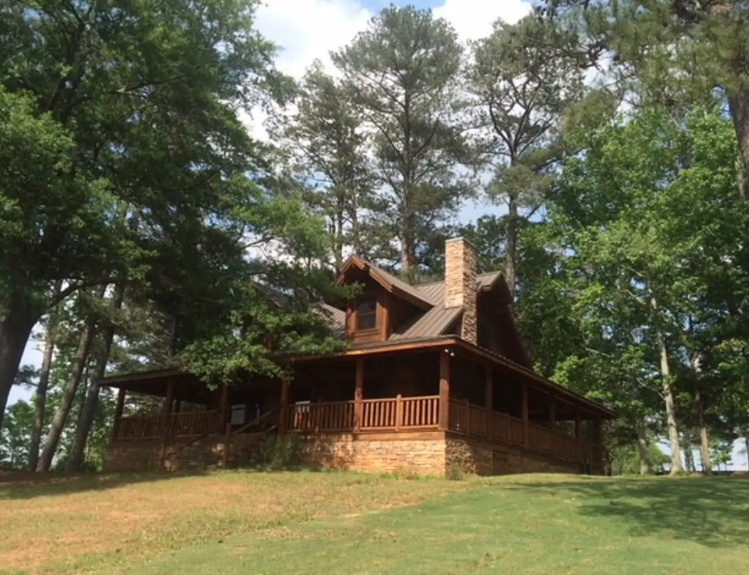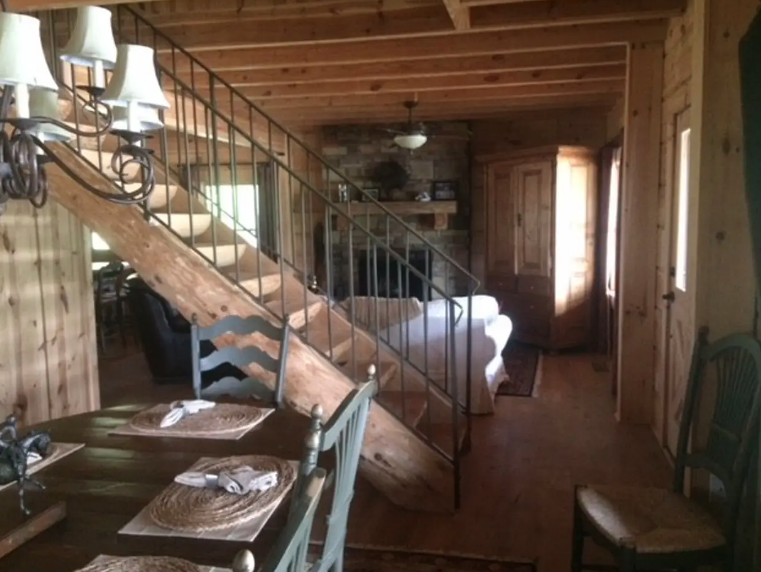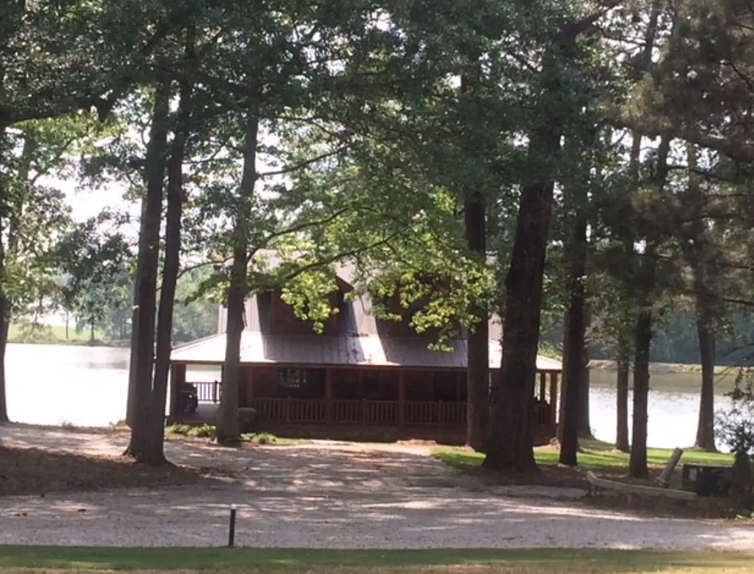 ? Actual Airbnb review: "Marvel fans, this is the place for you! I can't describe the feeling I got pulling up to Tony Stark's cabin. This was a 12th birthday surprise for my son. Our family loves Endgame and I was taken with the cabin the first time I saw it. There are three bedrooms and bathrooms and all are very comfy. The most glorious part of the cabin is the wraparound porch. We spent most of our time looking at the lake. One evening we sat and watched it rain! A fire pit was built for the movie so bring marshmallows! Your kids can even swing on Morgan's tire swing by the lake. Near the cabin is Wakanda Hill where scenes from the Black Panther were filmed and it's stunning at sunset. Scenes for Infinity War were filmed there, also. We saw many deer and hawks. It's just a peaceful and relaxing experience. We were all very sad to leave. Ed is a great host and a kind man that will give you a fact-filled tour. We'll never forget our stay at Tony's." — Tisha
3.
If you're a fan of The Bachelorette and want to see what the location where Hannah and Peter had sex four times is like…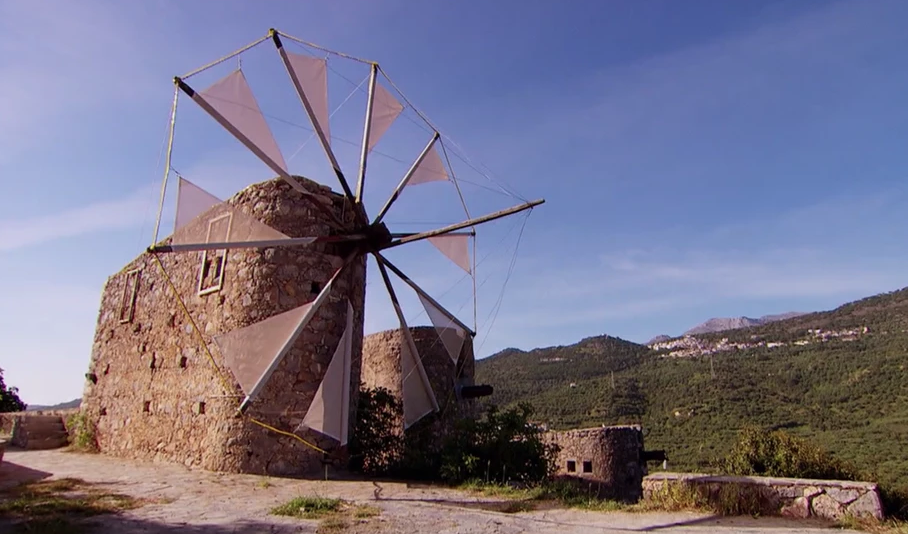 …you're in luck, because you can rent the traditional windmill for $56 per night in Nikithianos, Greece.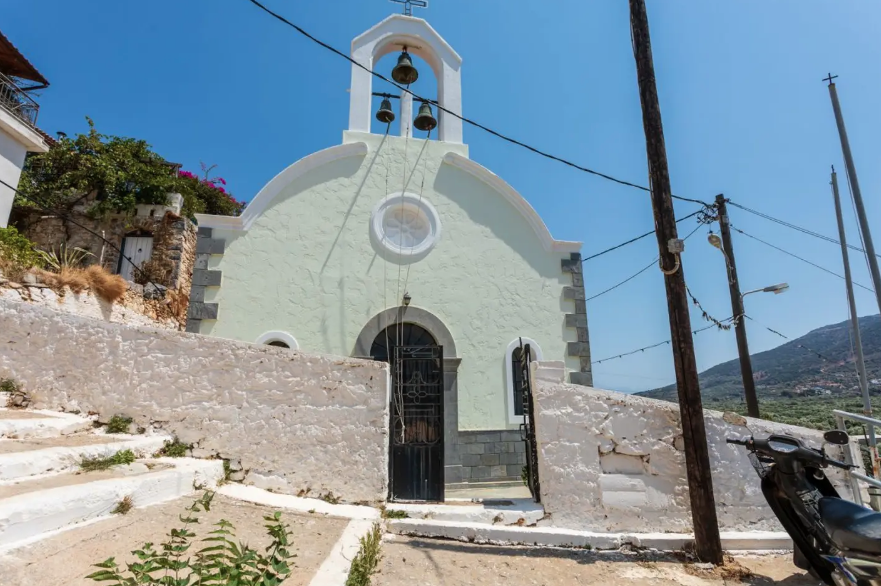 ? Actual Airbnb review: "Great experience staying at Giorgos and Athina's windmill! We loved the place, a traditional windmill nicely renovated above an olive tree valley, with an amazing view! You will find some good traditional restaurants in Limnes, just a few kilometers away from the windmill." — Alexandre
4.
If you ever watched Twilight and wondered what the inside of Bella Swan's house was really like…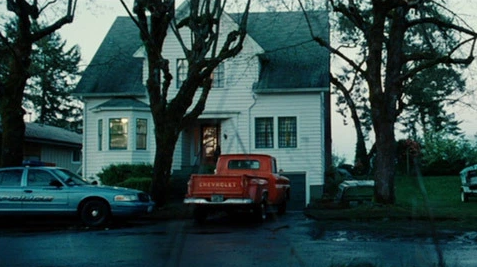 …you can rent the house for $297 per night in St. Helens, Oregon.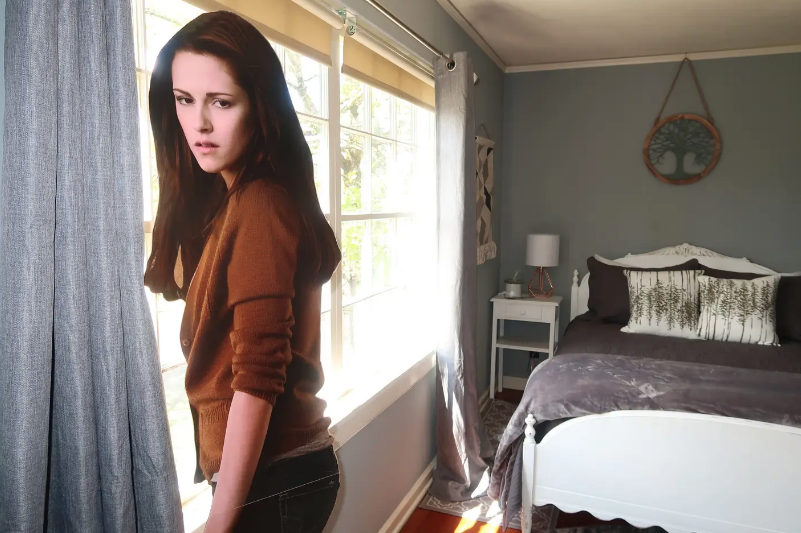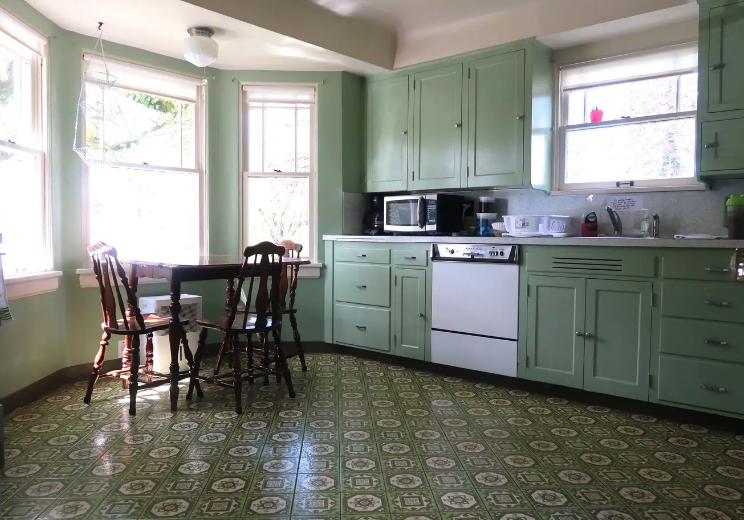 ? Actual Airbnb review: "The Swan House is a must for every Twilight fan! Save your pennies and GO! Dean and Amber have worked hard to add so many great touches to make it feel just like the Swan House from the movie. Further, the house itself is beautiful. So, if your idea of a great weekend is watching the Twilight movies, doing funny re-enactments from the movie, and taking walks along a beautiful riverfront, this is the place for you! 10 out of 10 stars from Team Edward." — Rachel
5.
Still missing Sherlock since it went off the air?
Stay in the luxurious "Victorian Gentleman's residence" in South Wales from the episode "A Scandal in Belgravia" for $475 per night.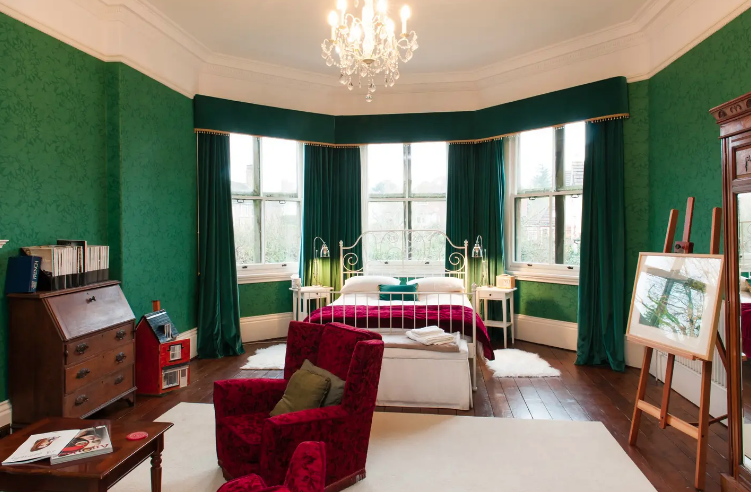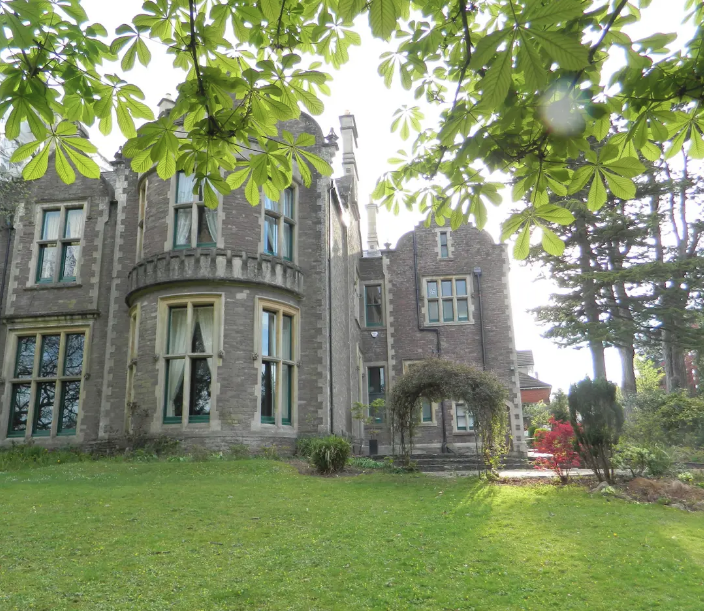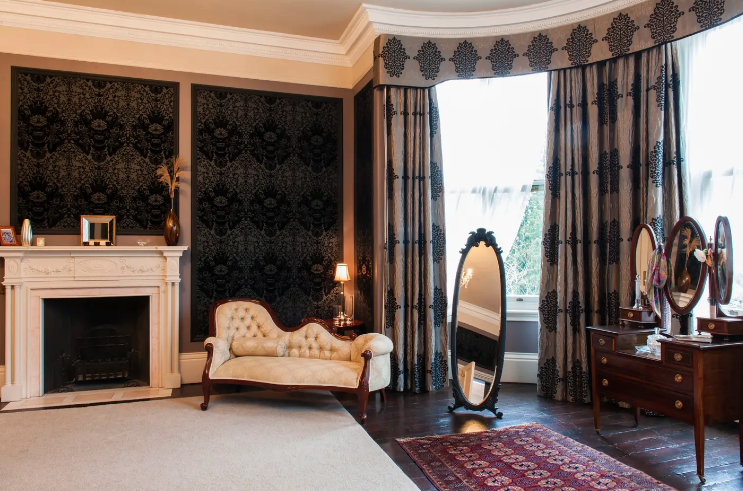 ? Actual Airbnb review: "The photos simply can't do this home justice. The house and grounds are incredible and you will feel like royalty when you stay. Charles and Emma are wonderful hosts — kind, responsive and willing to help in any way they can. You can easily access the motorway, which made day trips from the house much easier. You simply have to stay here!" — Andy
6.
Remember this scene in Shakespeare in Love with Gwyneth Paltrow and Joseph Fiennes?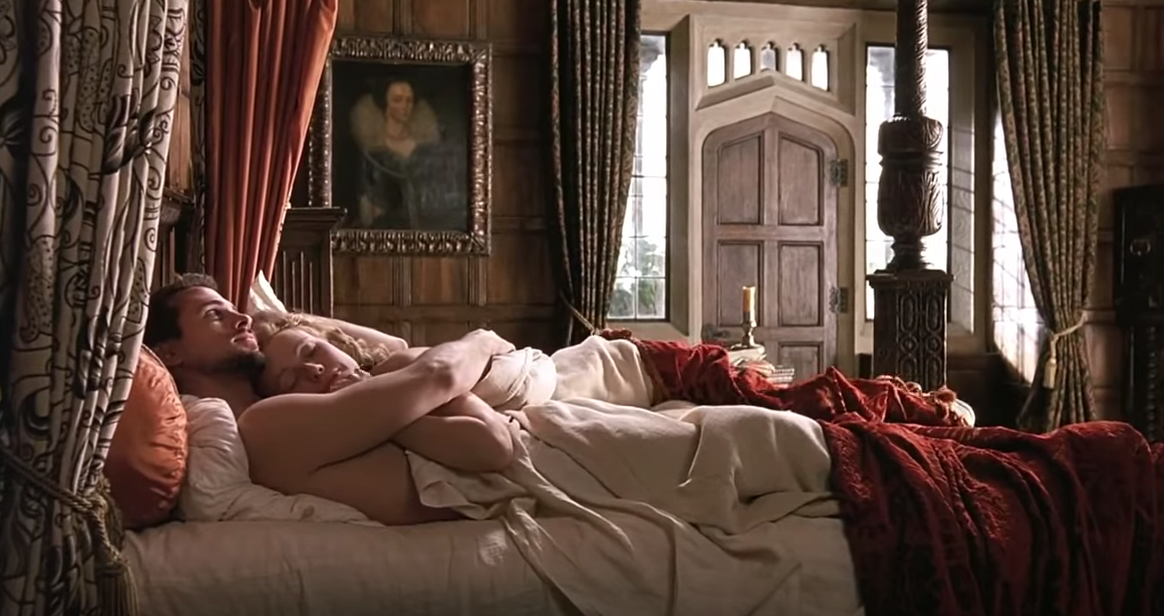 Well, you can sleep in the ~exact same bed~ as they did in the small town of Suffolk, England, for a mere $78 per night.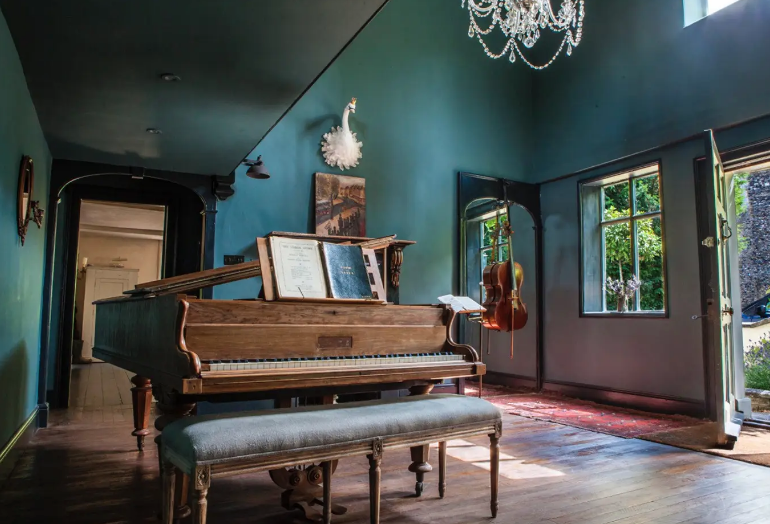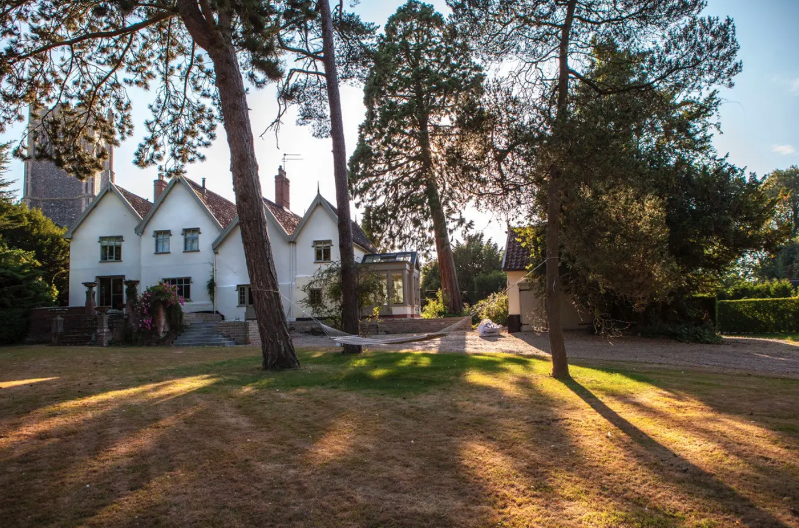 ? Actual Airbnb review: "Claire's home is full of charm and character! A retreat from the modern world. The Room boasts original Georgian features, beautifully decorated and scrupulously clean. We felt like royalty sleeping in the famous four poster bed. Claire's attention to detail really made our visit special. We would happily return for another night or two!" — Michael
7.
Is home design more your thing? If you're a Chip and Joanna Gaines lover…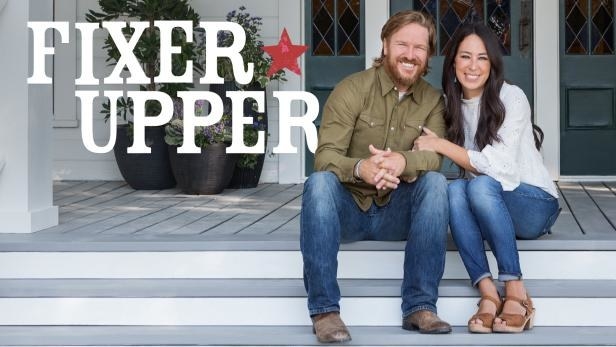 …you might want to stay in a Waco, Texas, home remodeled by Magnolia Homes in Season 2, Episode 9 for $340 per night.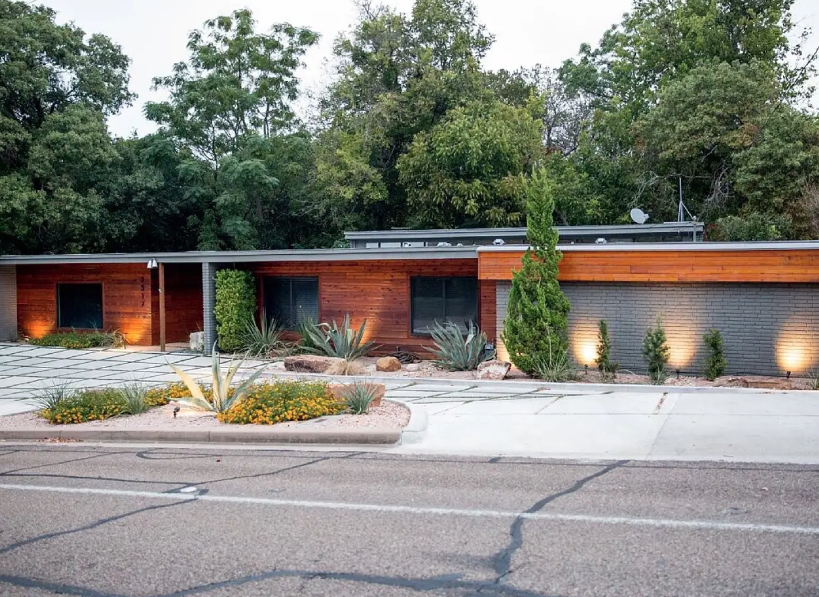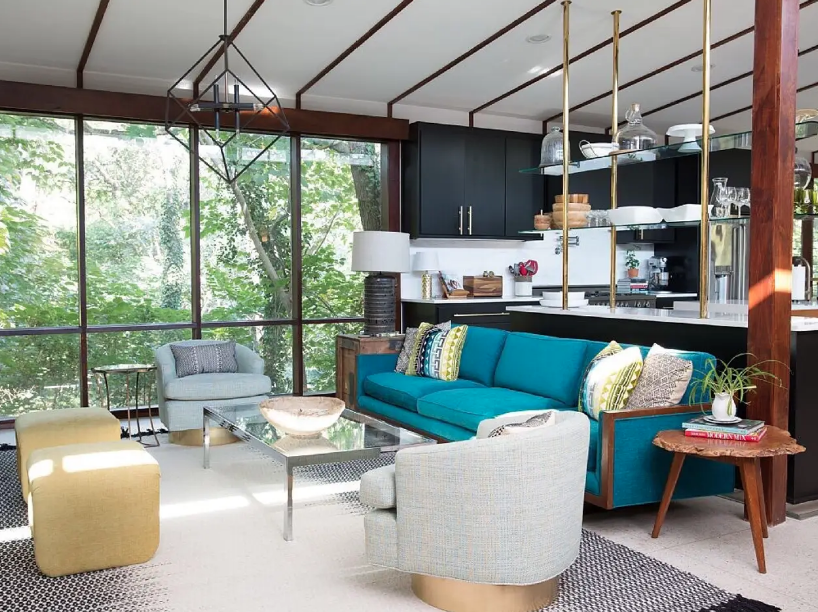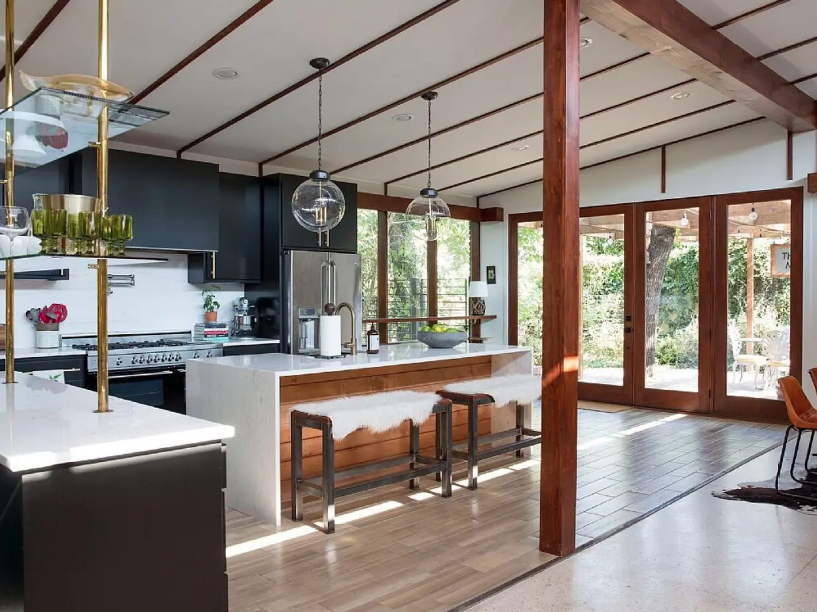 ? Actual Airbnb review: "The Mid Mod is a great place to stay even if you're not a Fixer Upper fan. Plenty of sleeping space and bathrooms to accommodate 8 adults. The large open concept living, kitchen and dining area provides a great place for food, fun and fellowship." — David
8.
If you loved the Ryan Reynolds rom-com Definitely, Maybe as much as I did…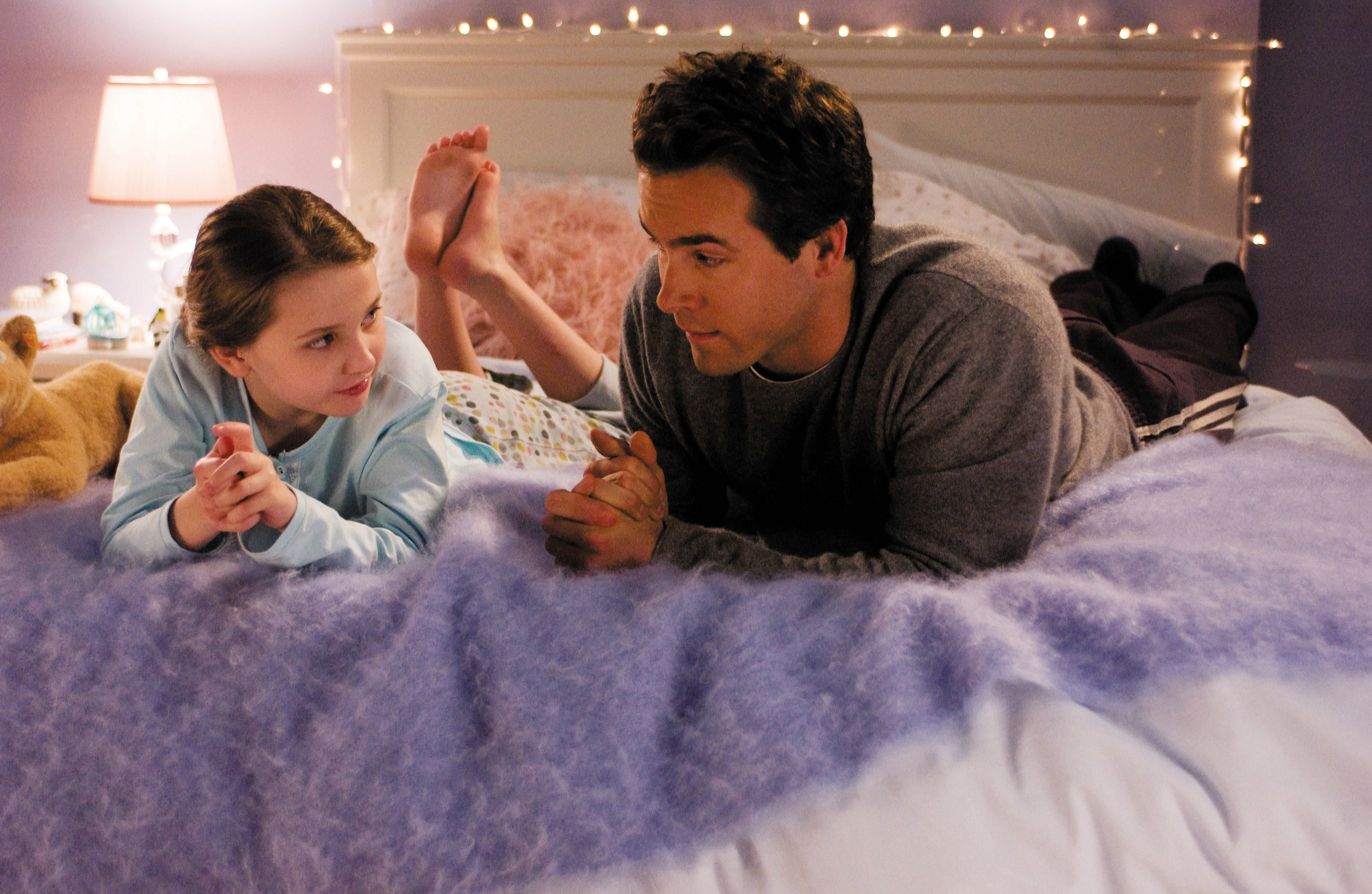 9.
…you ~definitely, maybe~ will want to stay in this Brooklyn home featured in the movie for $75 per night.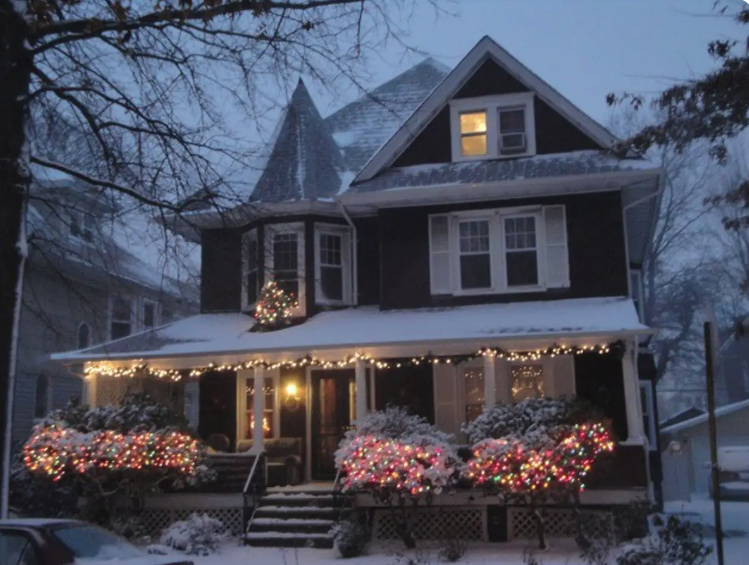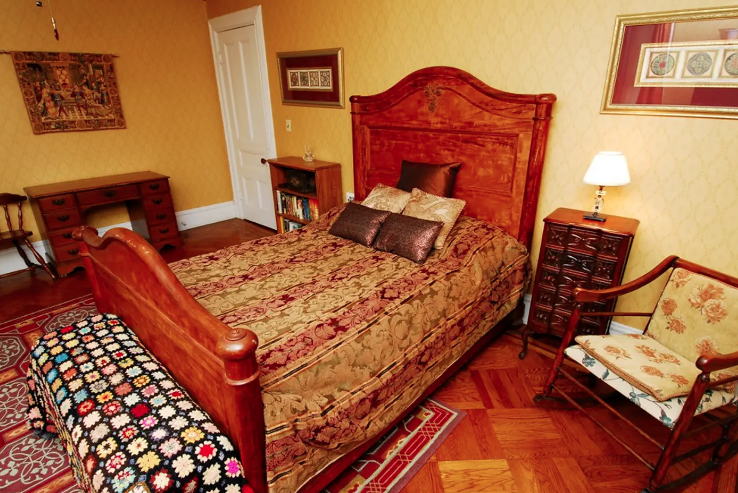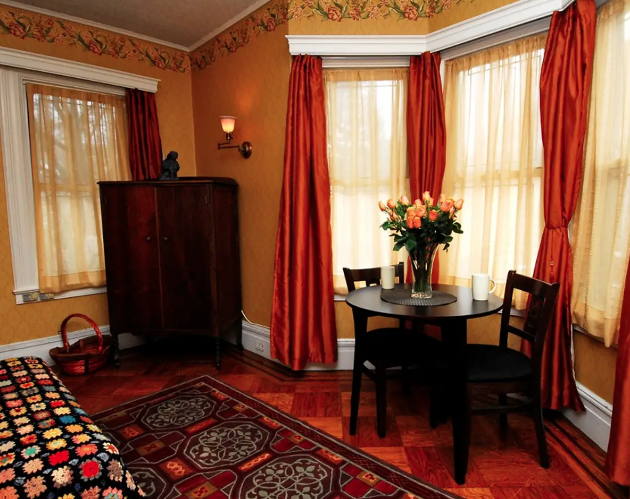 ? Actual Airbnb review: "I spent a week here and had an absolutely wonderful stay. The room is lovely, and in a quiet neighborhood that is safe and walkable day or night. It's just a few minutes' walk from the subway that will take you right into Manhattan. Alice and her family are warm and welcoming hosts who made me feel right at home. I would recommend this beautiful room to anyone looking for a quiet space while visiting NYC." — Rebecca
10.
Hey, remember Entourage?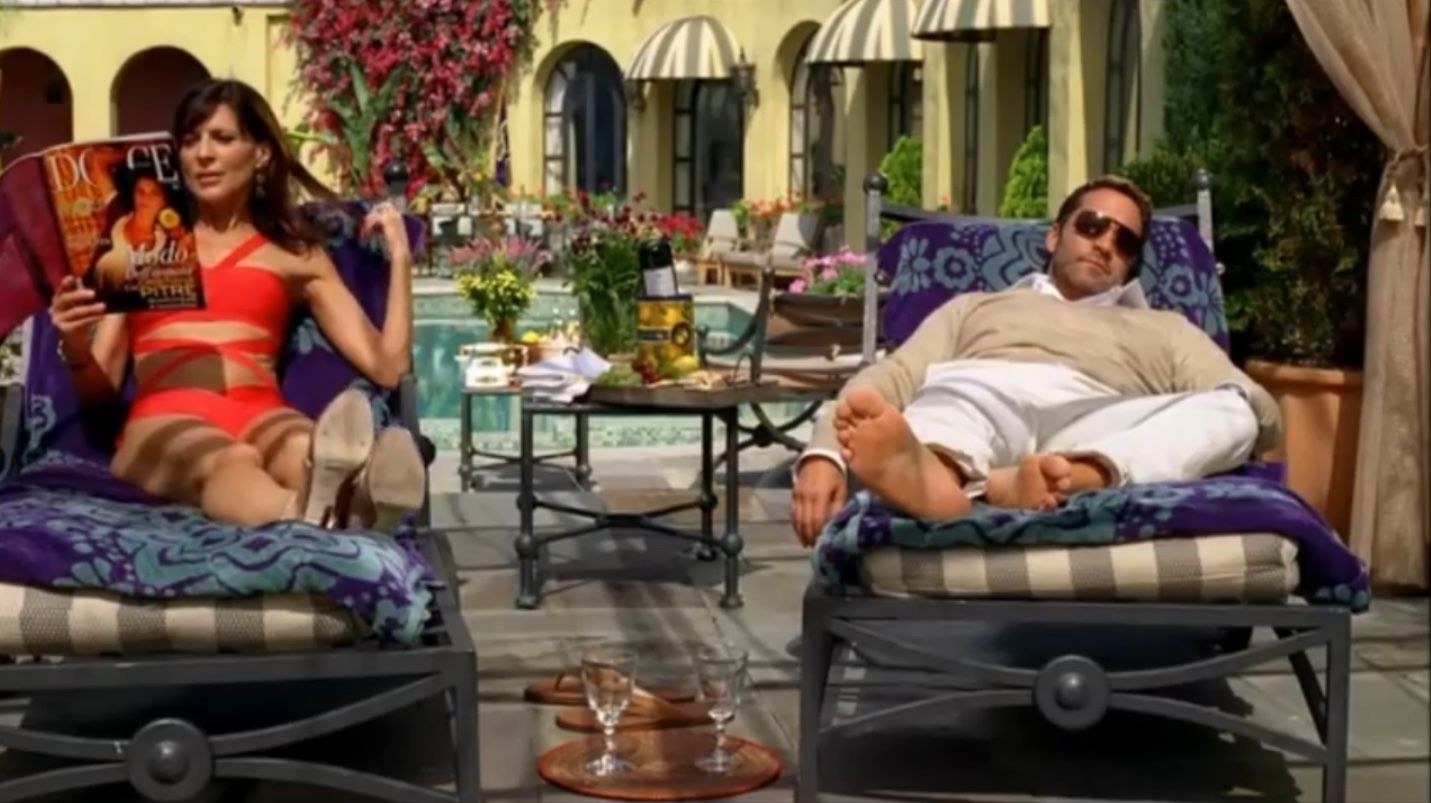 Well, they used the Villa Sophia in Los Feliz, Los Angeles, in both the final episode of the HBO series and the 2015 movie. You can rent it for yourself for $395 per night.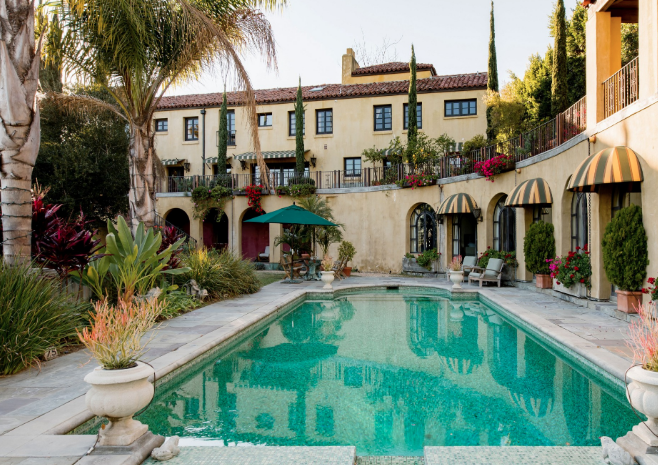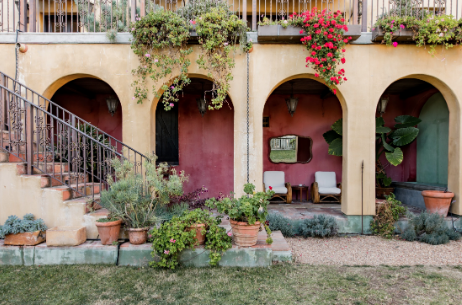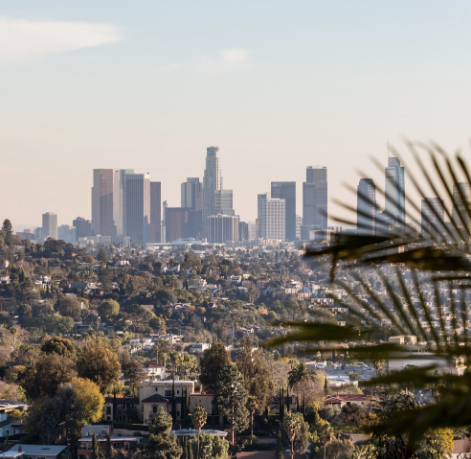 ? Actual Airbnb review: "Villa Sophia will take your breath away. So elegant, yet warm and inviting. The pool, the views, the fountain, the steam sauna and shower, the espresso…. I could go on and on. Tim is very friendly and easy to talk to. We were surprised and impressed when we learned he designed the landscaping. The attention to detail is remarkable. What a peaceful environment to enjoy the moment. We will return as soon as possible." — Catherine
11.
Interview With a Vampire is a classic film that features Kirsten Dunst, Brad Pitt, and Tom Cruise in their youth.
Live that vampire lifestyle in this "Elegantly Decayed Creole Mansion" in New Orleans for $320 per night.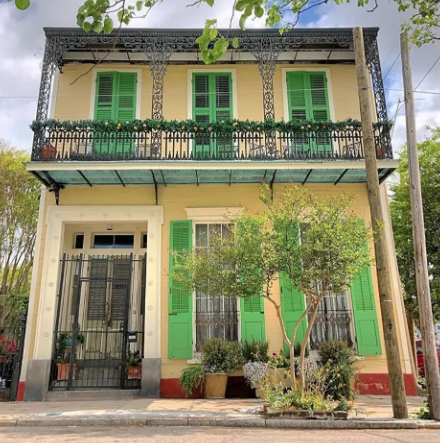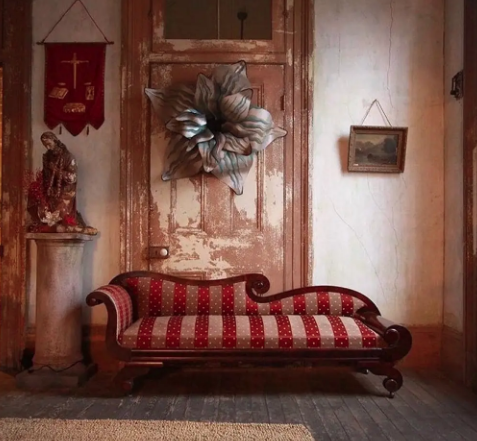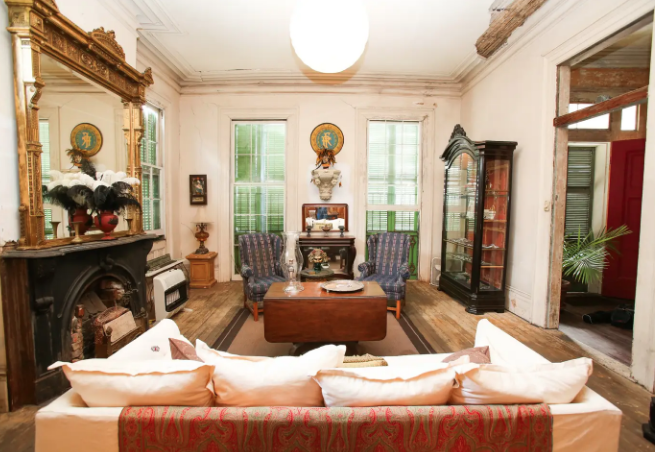 ? Actual Airbnb review: "First let me say, staying here you get the authentic New Orleans experience. The house has so much history and it's a win for everyone. If you're there for history, fun, relaxing or that creepy side to New Orleans that so many recognize it for, there is no better place to stay. The backyard was beautiful and just a great place to hangout at night. There are tons of local restaurants and you're literally a stone's throw from the French quarter. Each room has air conditioning, so no need to worry if that's a concern and it had more than enough room for a larger group. You really feel like you stepped back into 1800's New Orleans." — William
12.
If you're a fan of Saved By The Bell (or the '90s in general)…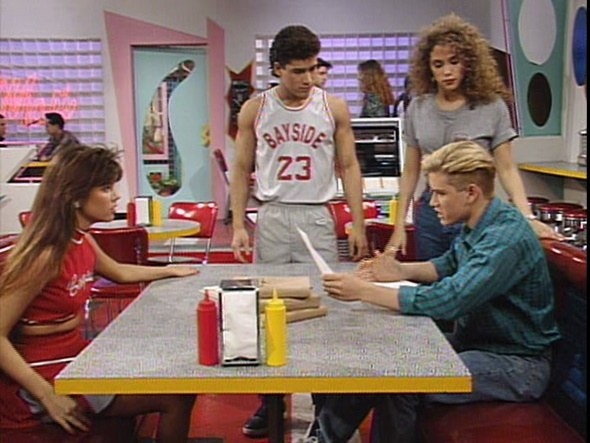 …you can stay in this Dallas home inspired by the show and the decade for $150 per night.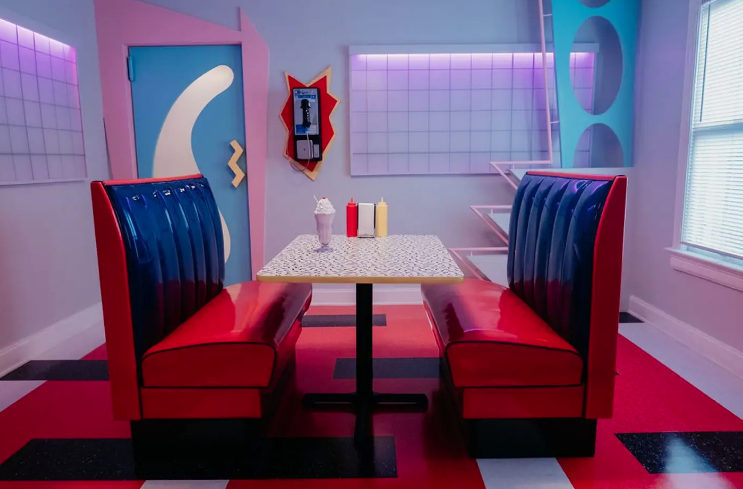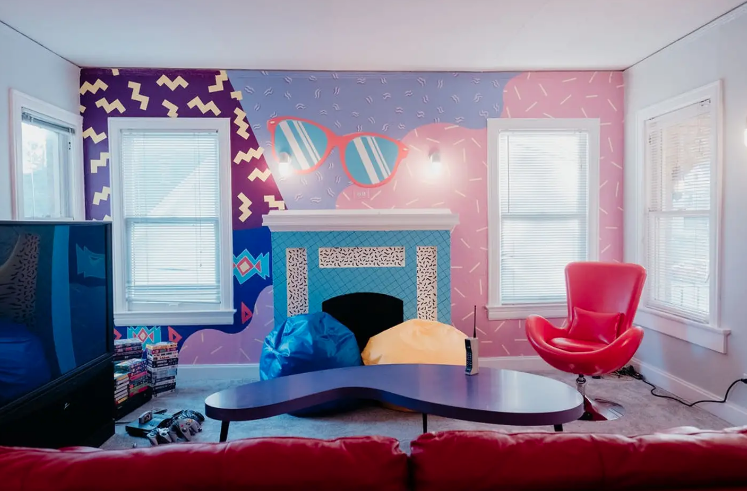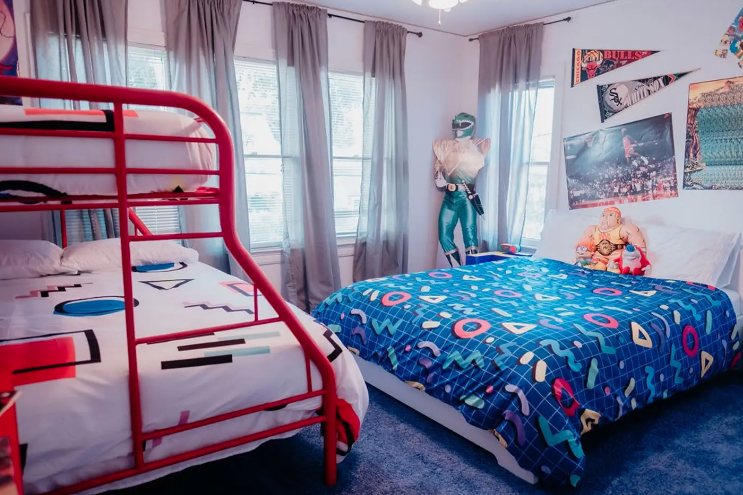 ? Actual Airbnb review: "The pictures don't do it justice! I spent the first 10 minutes slack-jawed over all the items I recognized from my childhood. The attention to detail on the dining room is amazing. I popped in an episode of Saved By the Bell on VHS in the living room TV (yes they have them) to cross-check the accuracy of the diner. Even the floor tiles were correct, wow. Don't be surprised if you find yourself cross-legged on the floor playing the original Smash Bros. on N64 or Legend of Zelda on SNES, they have both and more." — Gunner
13.
If you drooled over the French mansion the Real Housewives of Beverly Hills ascended to on their group vacation this past season…
…maybe you'd like to stay at the Chateau de Tourreau for yourself, which costs a whopping $4,704 per night.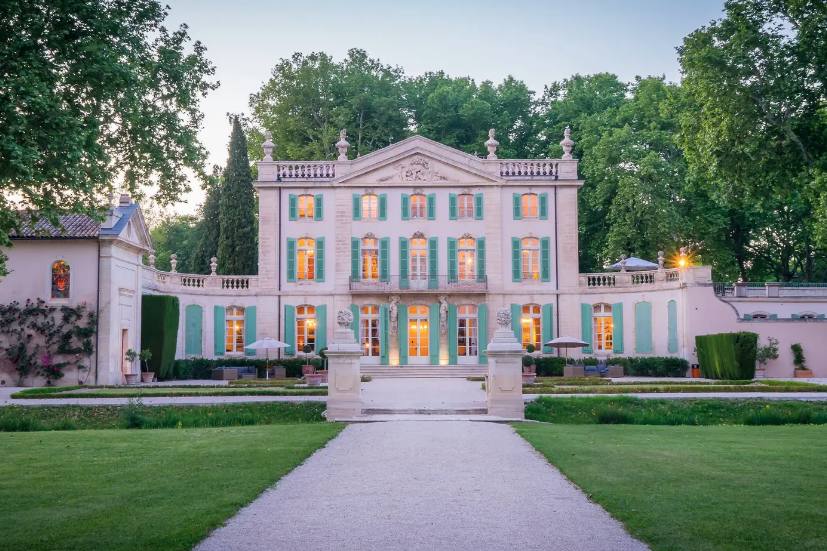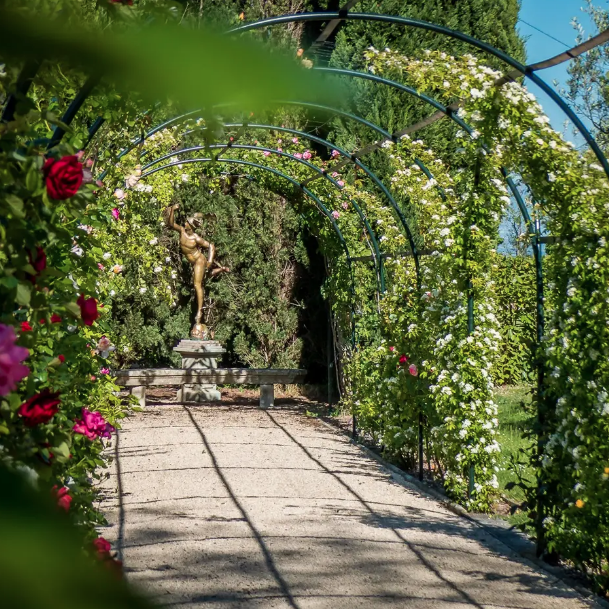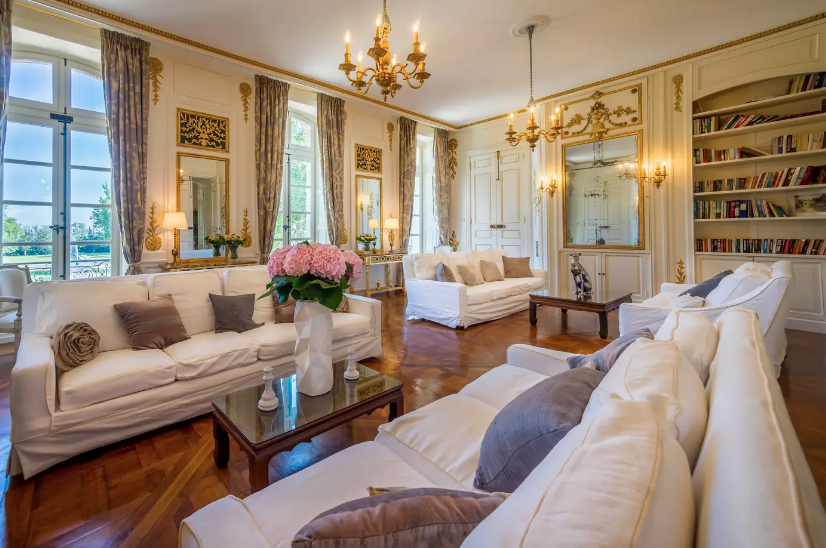 ? Actual Airbnb review: There aren't any user reviews available on Airbnb's website, but since Joe Jonas and Sophie Turner recently got married on the property, I'd say it's ~pretty legit~.
Source: Read Full Article