Unfortunately, as I write this, there is a handful of NBA Playoffs Round 1, Game 2s playing tonight. I mean, it's not unfortunate that those games are playing, but it is unfortunate that I can't factor those outcomes into what we are speaking about today. 
So, my lovely readers, please take this as a disclaimer some of the stats and outcomes may have shifted by the time this is published.
Thursday: Trail Blazers vs. Los Angeles Lakers
At the time of writing, the Zers lead the series 1-0. I actually laid a couple of bets down on Portland in this series. One was that Los Angeles wins, but the Blazers take it to Game 7, and another was just that Portland wins the series. Now, I don't feel strongly that Portland will win the series, but the odds were far too valuable to pass up. I thought given the neutral court and how both teams have been playing that LA should be around a -200 favorite to win the series … however, the oddsmakers made the series price much longer. 
And whaddya know? The Blazers came out and won game one. They put on a defensive display and shut the Lakers down. But this is a Lebron James-led Lakers team, anchored by AD. So, as much as I'm rooting for the Zers to cash my series tickets, I think the Lakers take one back tonight. However, the Blazers are 7-point underdogs, and that number is enticing considering Rip City is 16-4 over their last twenty meetings with LA and is on a 5-game winning streak. They are also 12-1 on the road against the Lakers – even though this isn't a real road game, it does favor Portland.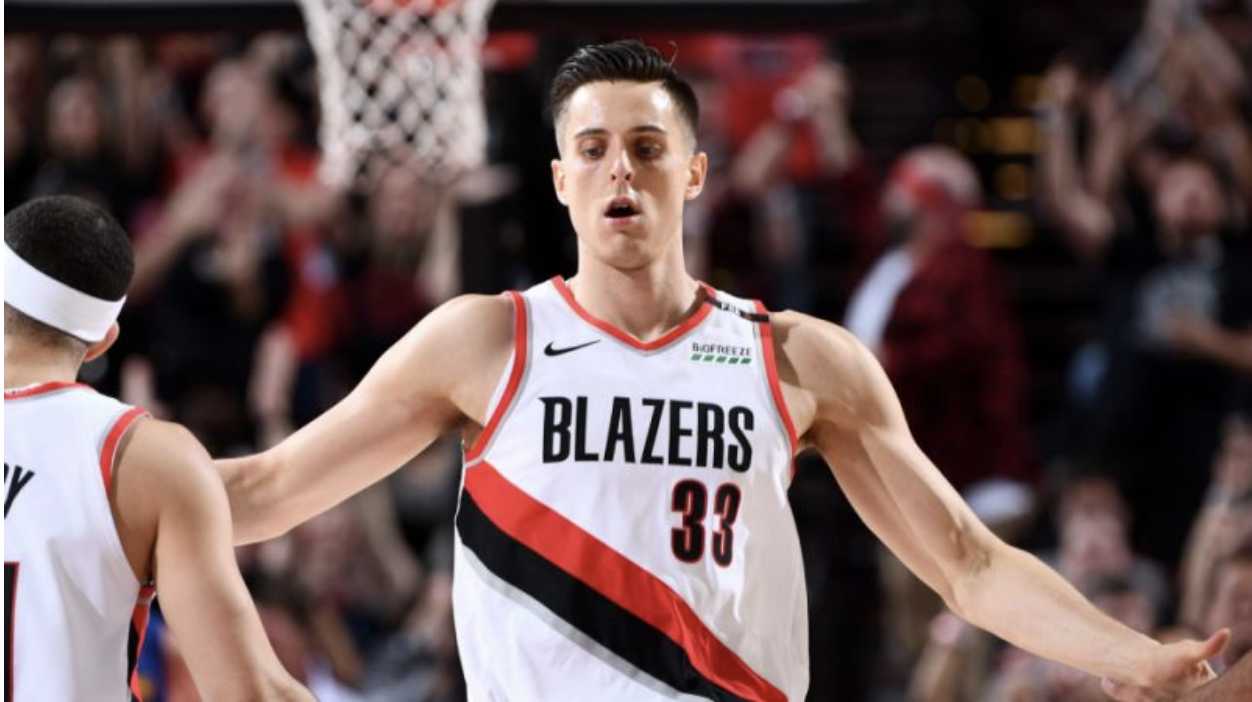 The one thing that scares me going forward is Zack Collins being out for another week, and for tonight, CJ McCollum's entanglement with Poeltl, which had him leave the game early and is on the probable list tonight. Still, The Lakers are 5.7 better than the average team, and the Balzers are .3 points better than average, so we should be looking at a 5.5-point spread here. So, I'll take the Blazers to get the backdoor cover on Thursday evening.
Prediction: Blazers +7 at Matchbook. Still on the fence? NBA experts at SBR also think Portland will cover
Friday: LA Clippers vs. Dallas Mavericks
The Clippers and Mavs head into Game 3 on Friday with the series tied 1-1. In the Friday meeting, the Mavs are listed as 5-point dogs. This is a number I find interesting because the Mavericks average 117.05 points per game vs. the Clips 116.34. Defensively, the Clippers allow just a smidge over 110, and the Mavs just a hair over 112. So, if we go by those numbers, this line should be a lot closer, especially on a neutral court. 
Even when we compare against our trusty BPI, we see the Clippers at 6.1 points better than average, and the Mavericks at 4.5 points better than average, which lines up closely to the overall scoring margins I just gave you. 
For those of you who have ever wonder about how to use NBA or NFL power ratings, what I just showed you above is exactly how. You use them to find potential weaknesses in the betting lines, and if one is found, it doesn't mean that you should jump all over it; after all there might be a valid reason. But it does mean you should investigate further.
In this situation, there are no changes to injury statuses or anything like that; it's just the simple fact that they were listed as 5-point dogs on August 19th and got blown apart by the Clips 127-114. That said, the Mavs won by 8 in Game 1, so I think we'll see the difference split in this one as both teams settle into the playoff groove. I expect a closer game in Game 3, and although I believe the Clippers will walk away up 2-1 in the series, I like Dallas to cover +5
Prediction: Dallas +5 on Friday at 5Dimes