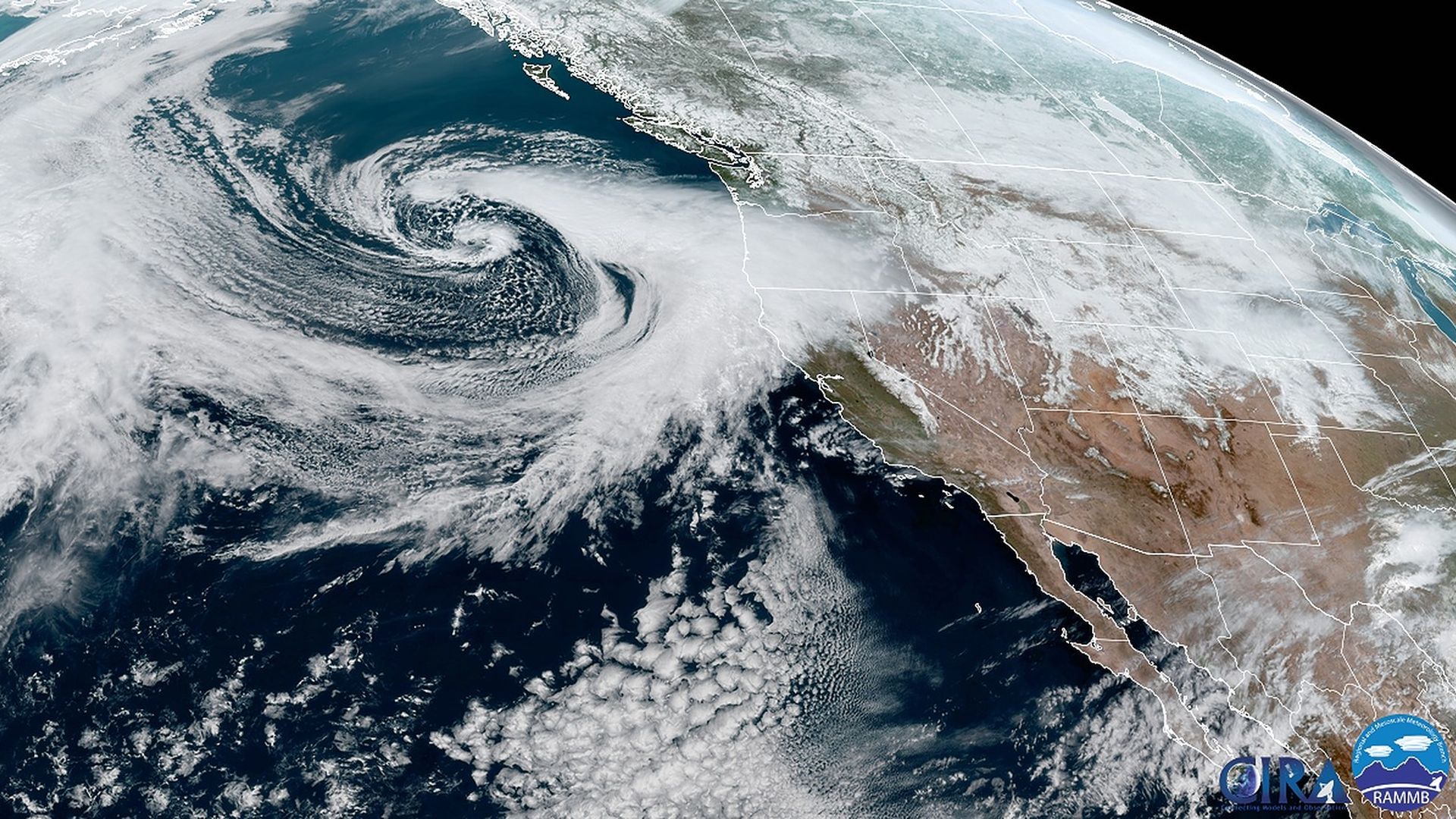 A bomb cyclone threatens California on Monday. Photo: CIRA/RAMMB
The second bomb cyclone to hit California in a week was threatening the state after two rapidly intensifying storms combined off the West Coast on Monday.
Threat level: This "dynamic" storm combo that's set to continue through Wednesday includes a low pressure area rotating south from the Gulf of Alaska and subtropical moisture moving east.
State of play: Winter storm warnings were in effect in the mountains as the latest bomb cyclone associated with an atmospheric river threatened to bring additional rounds of heavy rain, mountain snow of 1 to 4 feet, and high winds to California from Monday night — particularly in northern and central California.
The office of the National Weather Service's Bay Area, which got slammed in last week's deadly storm, reported Monday evening that light rain from the system was beginning to fall in the north.
It's expected to bring moderate to heavy rain with strong southwest gusts to the Bay Area on Tuesday, and officials warn it's likely to bring more high winds and power outages.
"Very heavy snow is forecast for higher elevations of the northern Coastal Ranges and Sierra through Tuesday," per the NWS.
What we're watching: With a record snowpack already, the state is headed for an all-time record on April 1, the typical seasonal peak.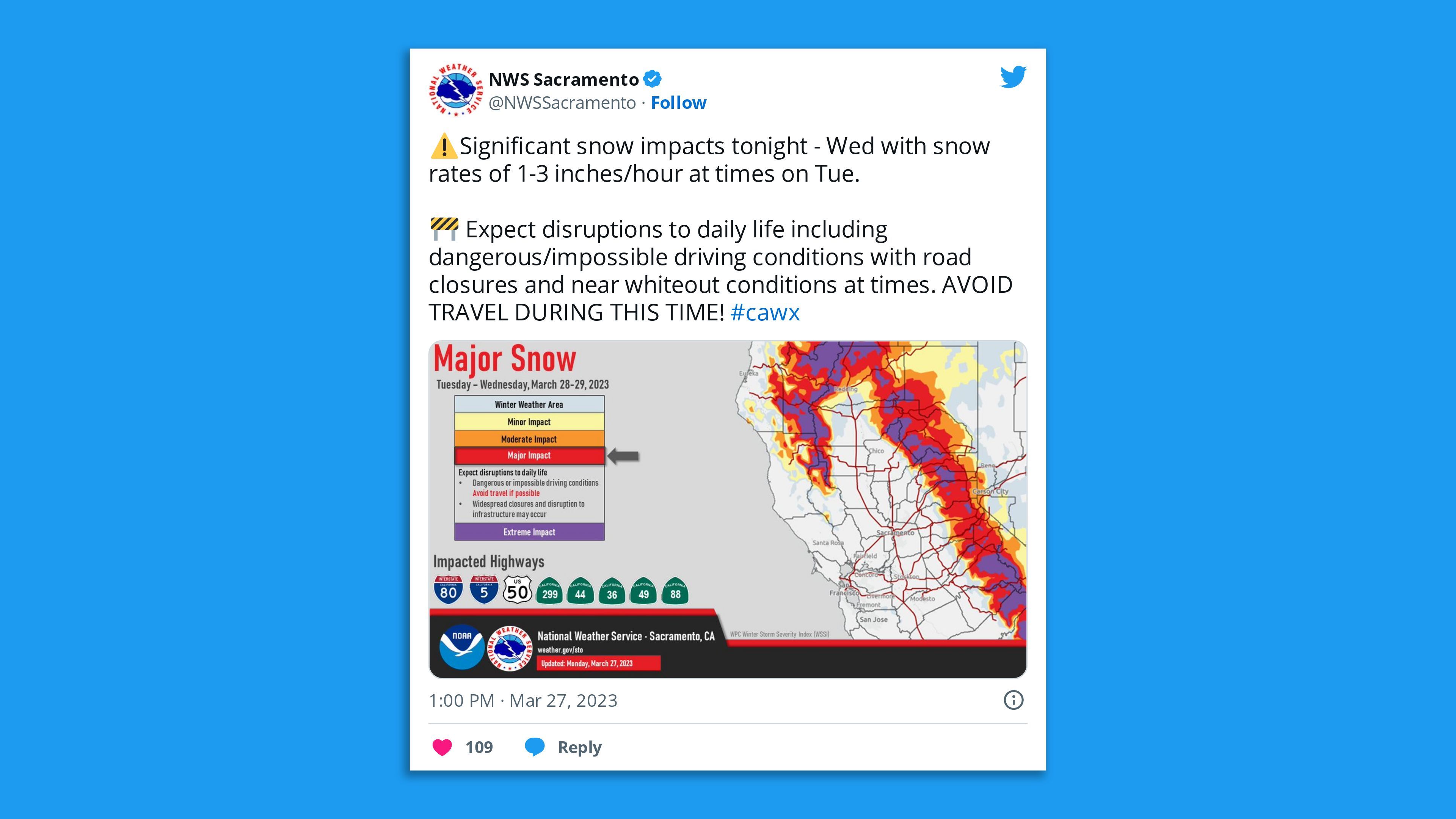 Of note: Unlike last week's damaging and deadly storm, this one will reach its peak intensity over the ocean, rather than making landfall in the Bay Area. The low will gradually weaken as it slides south through midweek.
Zoom out: The extreme weather in the West is occurring at the same time as the Southeast continues to see flash flooding and the threat of severe thunderstorms Monday after deadly tornadoes struck Mississippi and Alabama this weekend.
Three to seven inches of rain fell overnight across parts of Georgia and Alabama with more to come, associated with a stalled frontal system. This has caused widespread flash flooding.
Between the lines: Warmer than usual water temperatures in the Gulf of Mexico may be helping to fuel the heavy rains.
In general, human-caused climate change is leading to more frequent and intense precipitation extremes.
Source: Read Full Article