The Rolling Stones' Keith Richards has had many vices over the years, including smoking cigarettes. However, the lead guitarist has revealed that he's finally put the habit behind him for good. Apparently, it wasn't hard to do, either.
Keith Richards quit smoking two years ago
The Rolling Stones' guitarist told CBS Sunday Morning that after 55 years, he quietly quit smoking cigarettes two years ago with the help of nicotine patches. He said it was easier than he thought it would be. Richards doesn't even miss it.
"It's funny, I don't think about it much anymore… Sometimes, you know, a bell rings and something inside says, 'Hey pal, enough.' I just put the hammer on it," Richards said. "Luckily, I don't miss it, and that makes me feel good."
Richards has 'more wind' now that he's quit smoking
After smoking for 55 years, Richards' lungs are experiencing a revitalization, and he's feeling it whenever he performs. He explained on Sunday Morning, "Until I started rehearsing for the tour last August, and then I realized that I had 10 times more wind."
He mentioned how his new lungs feel on the WTF with Marc Maron podcast (per People). Richards said he realized he had "a lot more air in the lungs and in the voice, more stamina."
"Otherwise, it ain't all it's cracked up to be," Richards joked. "Better than the alternative, man."
Richards has dropped his other vices over the years too.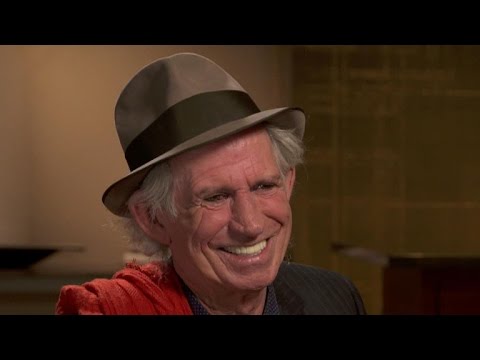 The Rolling Stones' guitarist quit his other vices years ago
Smoking wasn't Richards' only vice. Richards has had a long history with drugs. He stopped doing heroin in 1978. Then, in 2006, he stopped doing cocaine.
In 2018, he told Rolling Stone that he'd "pulled the plug" on drinking about a year earlier. "It's been about a year now," Richards said. "I pulled the plug on it. I got fed up with it."
Although, he admitted he still has "a glass of wine occasionally, and a beer." Still, Rolling Stone wrote, "it's a major step for a guy whose hedonism is a key part of his legend."
Richard continued, "It was time to quit. Just like all the other stuff. But I don't notice any difference really – except for I don't drink. I wasn't feeling [right]. I've done it. I didn't want that anymore."
Ronnie Wood noticed a change in Richards. "He's a pleasure to work with," Wood said. "Much more mellow. He's open to more ideas, whereas before I'd kind of grit my teeth and go, 'He's gonna give me some s*** for saying this.' Now, he'll say, 'That's cool, man.'"
Hopefully, quitting smoking and all his other vices will allow Richards to have a healthier life. However, he's surprised he's lived this long. Richards will outlive us all.
How to get help: In the U.S., contact the Substance Abuse and Mental Health Services Administration helpline at 1-800-662-4357.
Source: Read Full Article