With over 150 million people following Ariana Grande on social media, it's very clear that the world cares a great deal about whatever it is Grande gets up to on a daily basis. A point that is made even clearer when you consider Grande isn't able to leave her house without a swarm of paparazzi that are going to surround her and treat her as if she was an animal at the zoo. Something that has perhaps gotten even worse since she started dating, and then got engaged, to the actor Pete Davidson.
The insane amount of popularity that Grande has achieved over the years is sure to be increased even more when fans get their hands on her most recent album, "Sweetener". The album features the single "No Tears Left To Cry" which already has close to 500 million views on YouTube. Though when you consider Grande's music has been viewed on the platform close to 10 billion times, that 500 million really is just a drop in the bucket.
Grande's success in this industry would not have been popular without the help of several other talented artists and individuals. But if she is going to continue on the path that she is, and all signs seem to point that her time in the sun is about to get even hotter, it's only going to be a matter of time before she dethrones Madonna as the biggest star in the music industry. Because despite only being 25 years old, Grande is already one of the most influential musicians to ever pick up a microphone.
25

She Dominates Social Media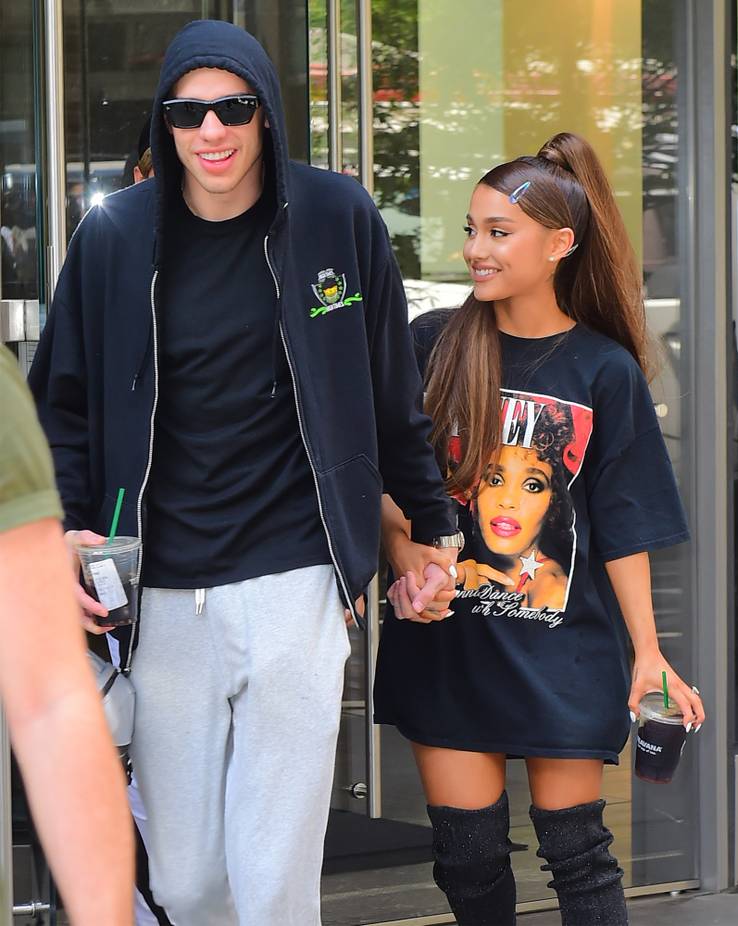 There are many different things about the time period when Madonna was making her rise to fame and the time period that Ariana Grande is currently excelling in. Because in 2018, social media is the biggest thing that a celebrity can use to their advantage. And there aren't many who have more of an influence on social media than Ariana Grande. Her Instagram account boasts an astonishing 125 million followers, and another 57 million people also follow her every thought on her Twitter page.
(Source: Twitter, Instagram)
24

She Has a Tremendous Sense of Street Style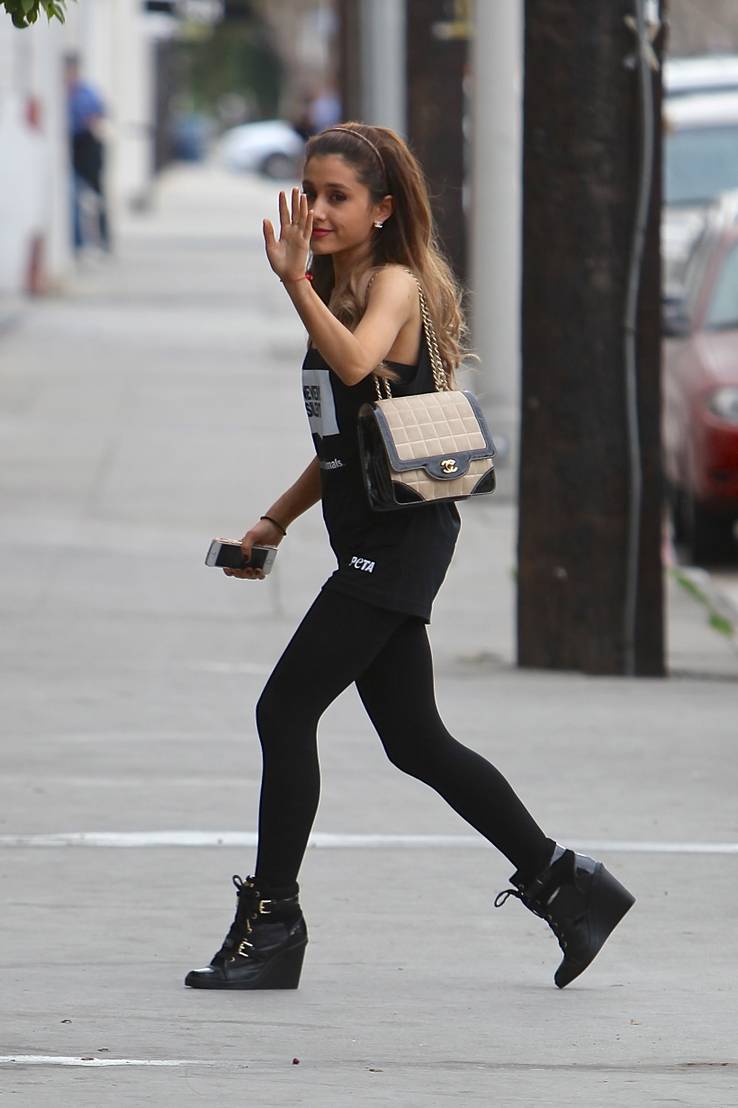 Ariana Grande has to know that part of being a celebrity means that the paparazzi are going to follow her every move. This may be especially paramount in her life in comparison to some other celebrities due to the fact that she can often be spotted wearing some amazing looking outfits! Let's just hope that if she ever finds herself having a day where she is suffering a wardrobe malfunction when it comes to her outfit that the paparazzi won't be on hand to capture it.
23

She Is Significantly Younger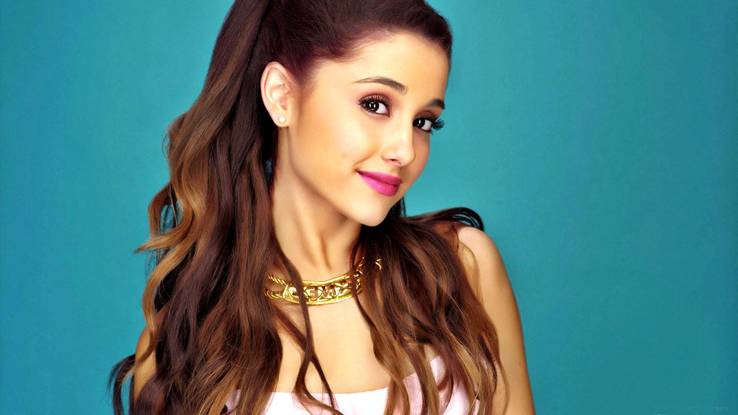 Madonna is still doing her best to let the world know that she is still relevant, as she is releasing a new album this year. But if you want to look at one of the biggest reasons as to why Grande is set to dethrone Madonna, it may be due to the fact that Grande is significantly younger! Even people like Britney Spears may be "too old" to compete with the shining star that is Ariana Grande, who despite being only 25, has become perhaps the most influential musician in the industry.
(Source: Star2)
22

She Has an Exciting New Relationship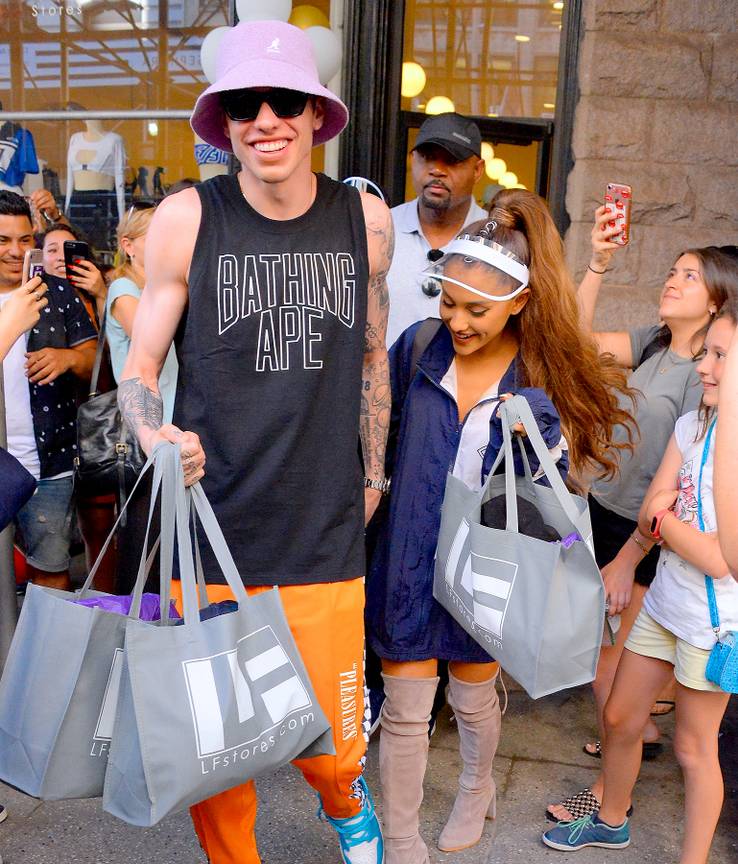 There are many things that the tabloid magazines love to write about, but nothing is perhaps more exciting for editors and the staff than when a new Hollywood romance comes to fruition. This was especially the case with Ariana Grande and Pete Davidson who had their first date quickly turn to an engagement. Let's just hope that this doesn't end up becoming yet another Hollywood couple that falls by the wayside. Not that tabloid journalists would mind getting to write about that too!
21

She's Shown She Is Emotionally Strong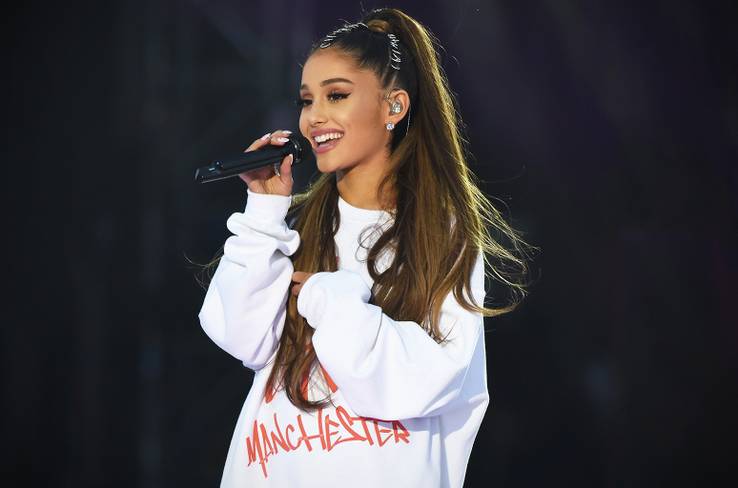 The world was left devastated when on May 22nd, 2017, there was a serious event that happened to Ariana and her fans, which the entire world felt shaken by. Grande bounced back from the tragedy in an amazing way by helping put together the One Love Manchester concert that raised proceeds for the We Love Manchester Emergency Fund. It was reported that over 10 million pounds were raised as a result.
(Source: Wiki)
20

She Has Experience As An Actor 
As it currently stands, Ariana Grande is seemingly not too interested in making waves in the world of acting. Perhaps she wants to leave that to her fiance, Pete Davidson! But Grande is plenty experienced in the world of acting, including starring on the shows Victorious and Sam & Cat. This is a skill set that she may fall back on later in her career if she is looking for ways to help add some variety to her life. After all, other musicians like Jennifer Lopez definitely seem to be doing okay with things like her show Shades of Blue.
19

She Looks Fantastic On The Stage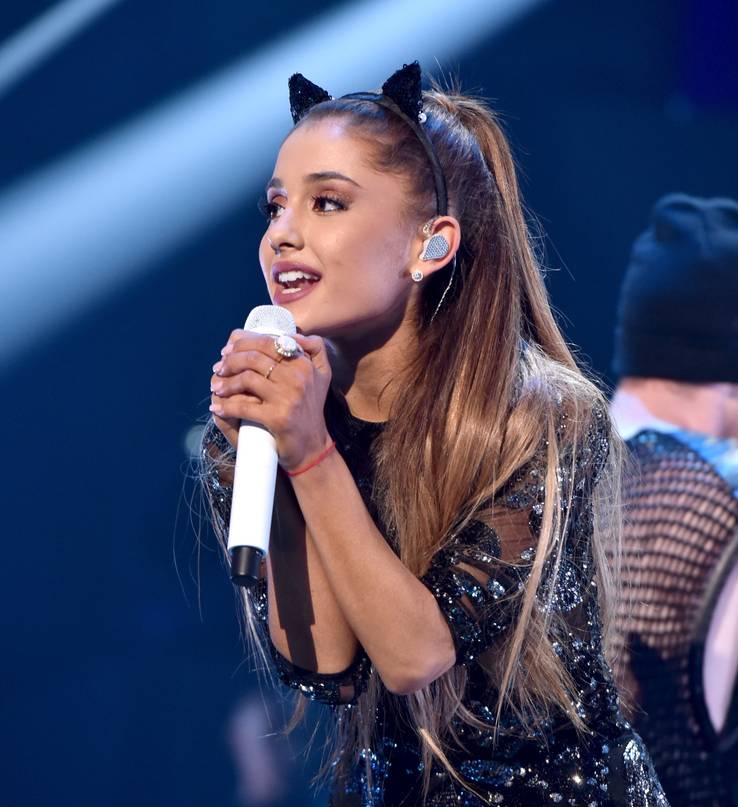 It might get annoying to deal with the paparazzi as a celebrity. But Ariana Grande knows that photographers are also going to be plentiful whenever she is taking to the stage. Which may be why she can often be seen strutting her stuff in some seriously amazing outfits that may end up being the best part of the entire show. I'm sure getting to see photos of how fantastic she looks on stage is a huge source of confidence for Grande for whenever she is feeling low.
Featured Today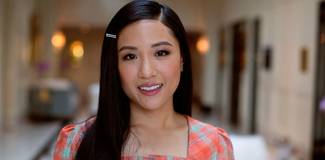 20 Things Everyone Should Know About Constance Wu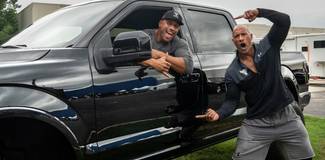 25 Ways Celebs Live Their Lavish Life (And We Can Only Read About It In Tabloids)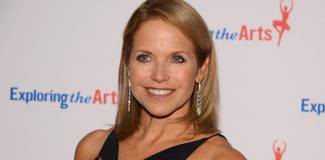 Katie Couric Takes A Stand Against 'Snapchat Dysmorphia'

18

She's a Role Model For a very special Community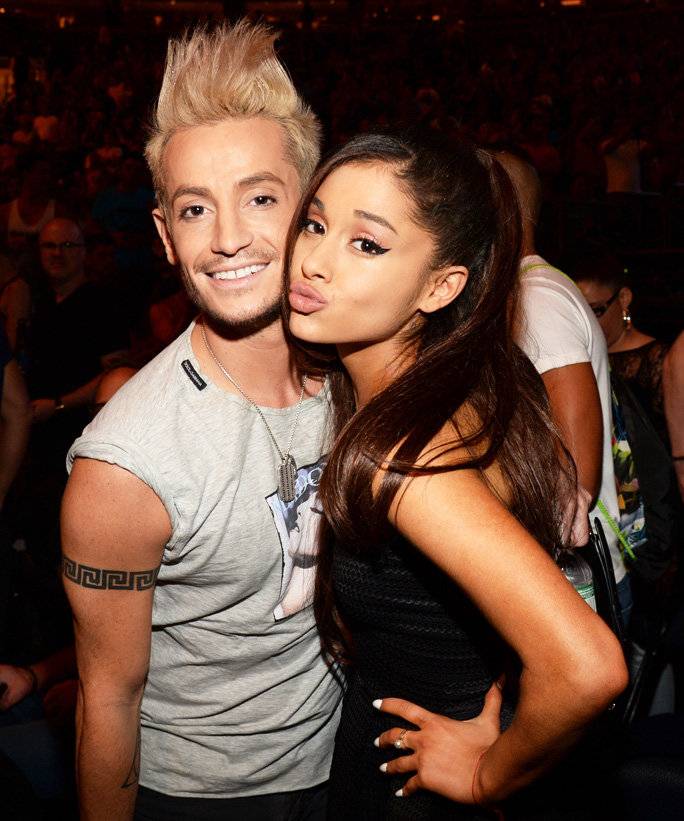 Ariana Grande appears to be straight, but that doesn't mean she can't still be an amazing role model for the same love community. Her brother, Frankie, has admitted that he likes boys. This was something that led to Ariana Grande having second thoughts about her decision to identify as a Catholic as she did not appreciate that God did not love her brother because of his orientation.
(Source: CelebrityReligion)
17

The Success Of Her Recent Single "No Tears Left To Cry" (486 Million Views)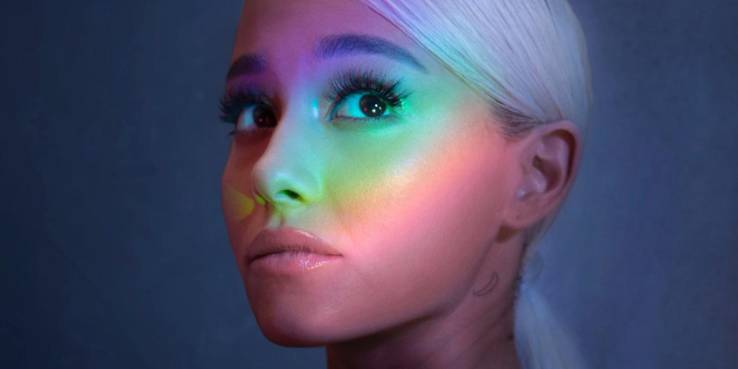 It definitely would not be surprising if by the time the year is up, that the song "No Tears Left To Cry" by Ariana Grande will go on to be viewed over 1 billion times on YouTube. At the very least, the song – which is a single off of her latest album "Sweetener" has already gone on to be viewed more than 450 million times on YouTube. It's the amount of success that her current music has had that should make it clearer than ever that her popularity is definitely not decreasing.
(Source: YouTube)
16

She's Gaining Confidence On The Stage 
Ariana Grande knows that if you are going to continue in the music industry that it isn't enough to just record new albums, you also need to go out on tour. Grande has been all over the world with her music and a recent comment about her performance should help reveal the level of confidence she has found,
"She's showing off a more mature sound and edgier image. With outfits custom-made by celebrity fashion designer Bryan Hearns, Grande electrified the Madison Square Garden stage with her four-piece rhythm section and 10 backup dancers."
(Source: Wiki)
15

She's Not Afraid To Embrace Her Funny Side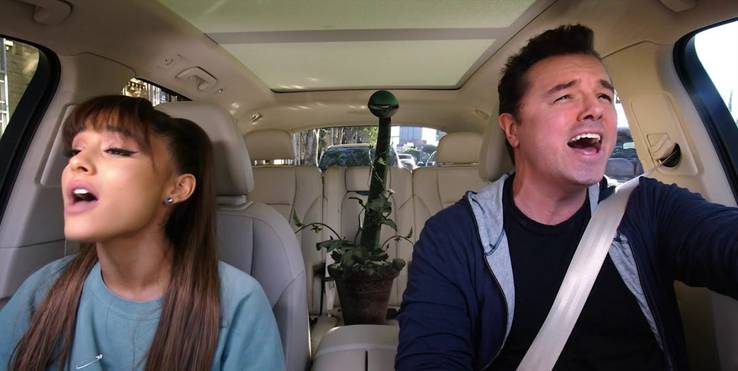 Ariana Grande is well aware that is important for her to continue promoting her music in fun and interesting ways. Such as singing along with James Corden for some "Carpool Karaoke". A recent segment of the two of them saw her sing several of her iconic hits, including "Dangerous Woman" and "Side to Side". It's not the only time Grande has appeared on carpool karaoke as she had also previously done the segment when Seth MacFarlane was hosting it back in 2017.
(Source: DailyMail)
14

She's a Role Model For Cyberbullying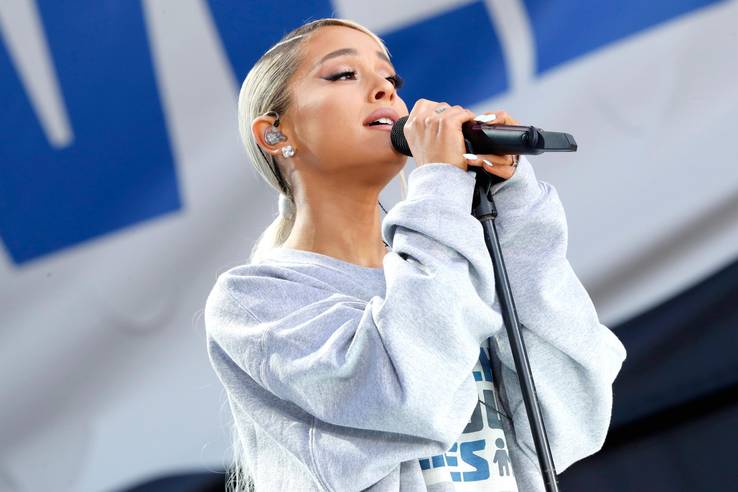 One of the other entries on our list helps to highlight the amazing amount of influence that Ariana Grande has in the world of social media. And while social media is an amazing thing, it is also a place where many people get bullied. Grande knows this and has done what she can to help fans in that place,
"I can't stress to you enough how much I can relate to teens being cyberbullied. Something that helps me is looking at old videos of me and my friends from middle school, or videos of my family," said Grande.
(Source: BrainyQuote)
13

She Has Aspirations To One Day Be On Broadway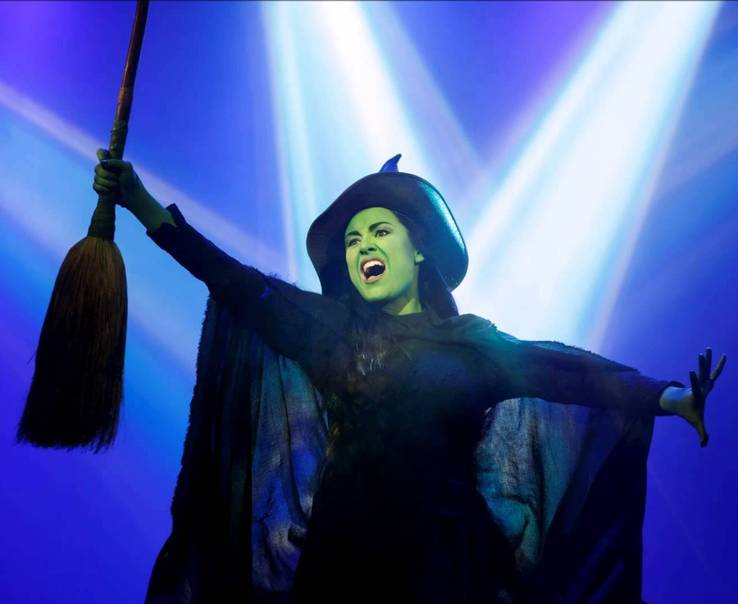 If Ariana Grande is going to continue being challenged by things in her life, she is going to need to continue setting out different goals for her to accomplish. But did you know that her biggest aspiration may be to also make it on Broadway?
"But as far as dream roles – I know this is so expected of me, but I would to play Elphaba in 'Wicked' on Broadway. I have a lot of dream roles, but that's like my main one because of the vocal track. I love belting high things!" admitted Grande in a past interview.
(Source: BrainyQuote)
12

She Isn't Afraid To Support Other Female Artists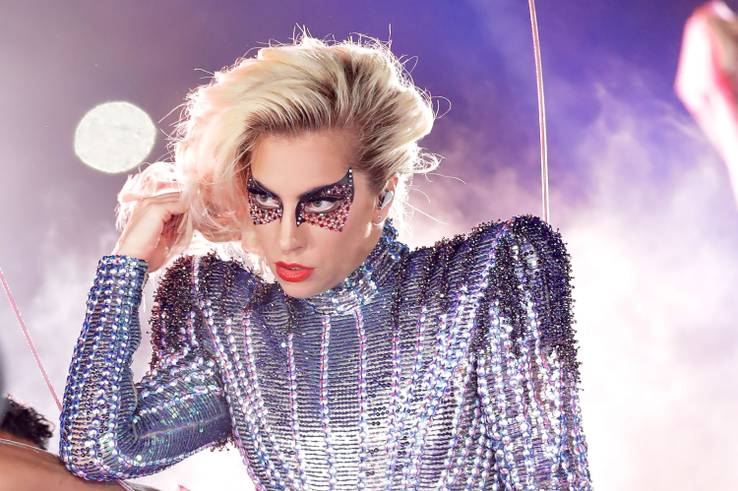 There is no point being bitter, especially if you are someone like Ariana Grande who could easily find herself being jealous of some of the opportunities that other singers have been given. Such as Lady Gaga who performed at Super Bowl LI back in 2017. But Grande definitely has the right attitude towards other musicians, as she took to Twitter to share with her millions of fans just how much she loves Gaga,
"VOCALS, POWER AND SUCH BEAUTIFUL ENERGY that was so special @ladygaga congratulations and much much love from a fellow Italian American music loving human."
(Source: BelfastTelegraph)
11

She Has a Great Perfume Line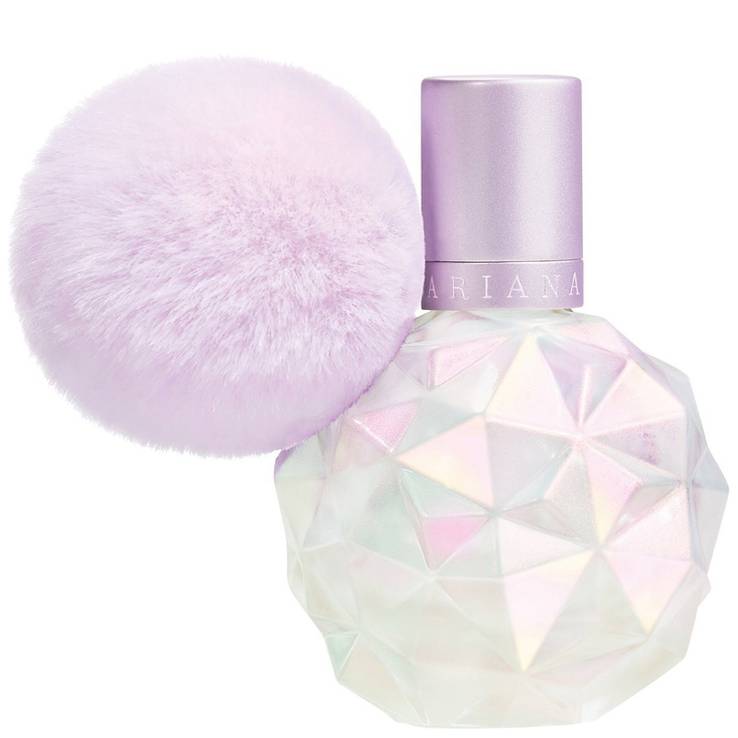 It's very possible that the most you are ever going to interact with Ariana Grande is through watching photos and videos of her online. But you can rest assured that if you ever did get the chance to meet her in person, that she would probably be smelling pretty good. And if not, maybe it's because she forgot to apply some of her own brand of perfume before she left the house! Grande's involvement in other industries is one of the reasons as to why she is continuing to grow in popularity.
(Source: ArianaGrandeFragrences )
10

She Uses Her Influence To Help Current Issues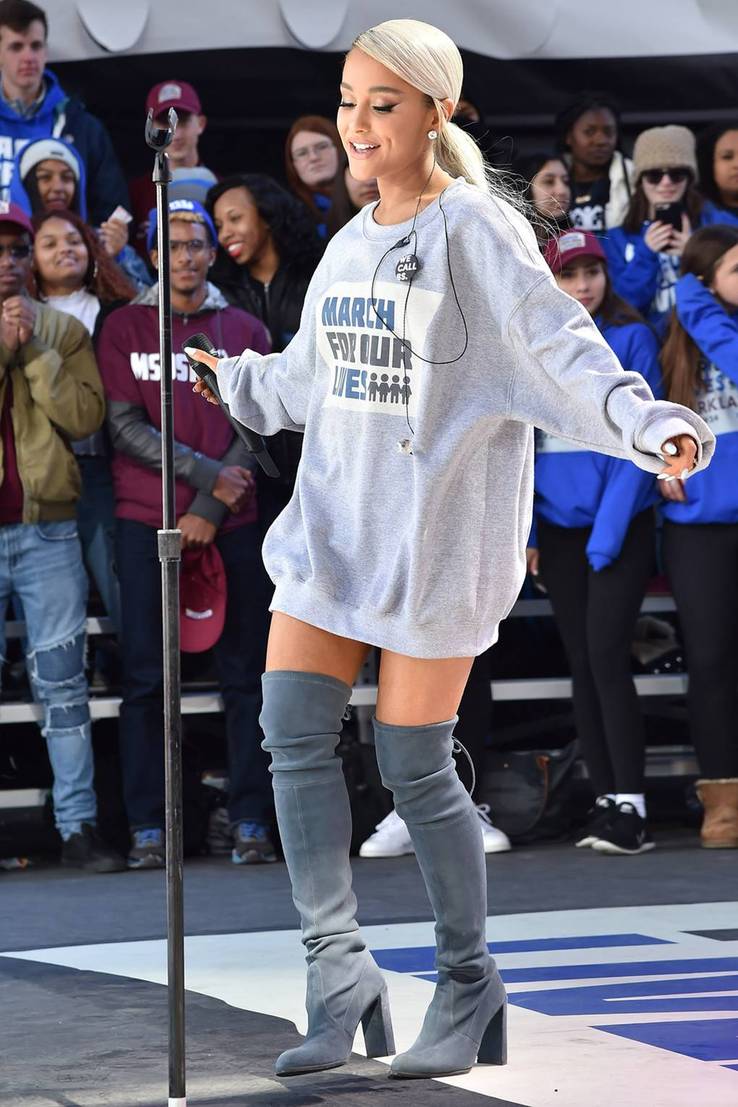 Ariana Grande has had many amazing songs, but when she took to the stage to perform at the March for Our Lives rally earlier this year, she knew the song "Be Alright" was the right one for the occasion. When talking at the rally, Grande also said,
"This is for those brilliant students here today that are leading this march and for everybody participating today. Thank you so much for fighting for change and for love and safety and for our future."
Several other musicians also lent their talent to the good cause including Demi Lovato and Common.
(Source: RollingStone)
9

She Is Confident That She Loves Herself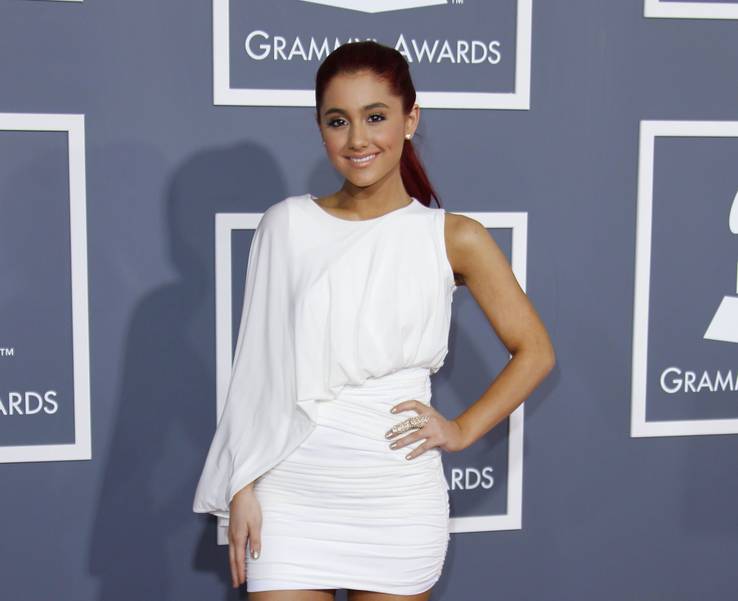 Ariana Grande is sure to have many red carpet events ahead of her as long as her career continues along the same path that it is. But one of the best things about Ariana Grande is that she definitely knows how to dress to impress. And even if she may have an outfit or two that may end up landing her on the "worst dressed" list, she's still going to keep her head up high,
"Don't ever doubt yourselves or waste a second of your life. It's too short, and you're too special," said Grande in a past interview.
(Source: BrainyQuote)
8

The Success of God is a Woman (86 Million Views on YouTube)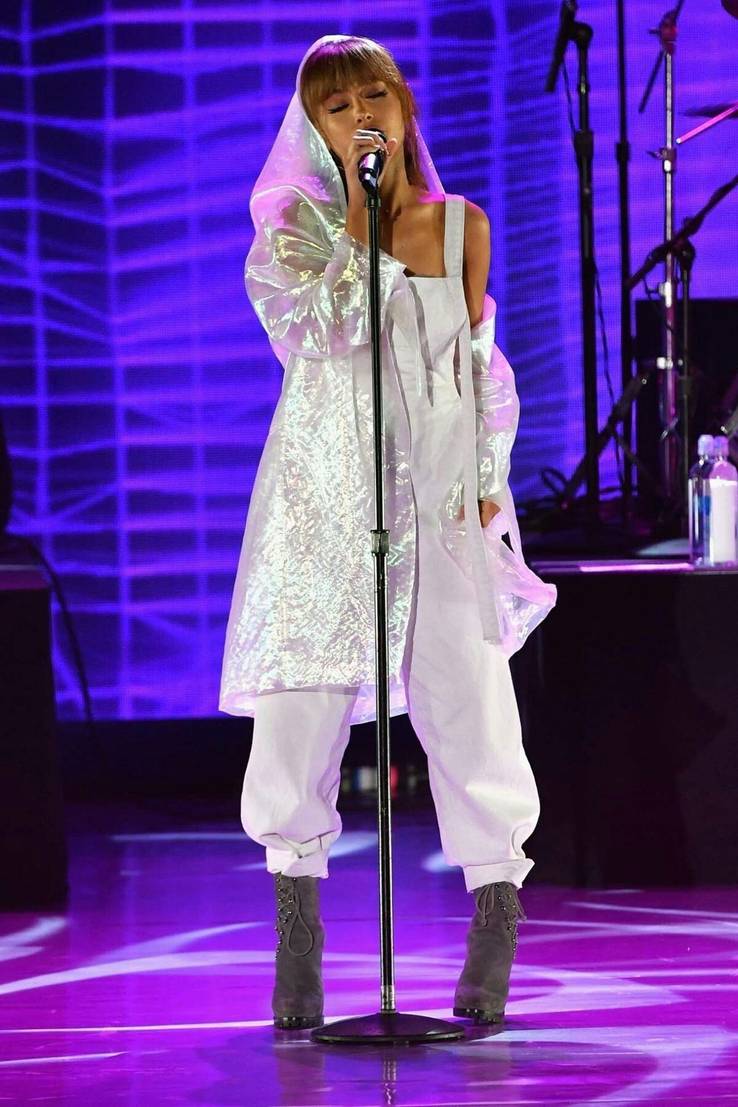 I don't know what your stance is on God. Whether or not you think there is a God and if there is one if God is a male or a female. But if you asked Ariana Grande, the title of her recent single "God is a Woman" may give you an indication as to where she is leaning. But regardless of your thoughts, you may agree that it impossible to deny the success of the single, as it has already gone on to receive close to 100 million views on YouTube since being uploaded to the service in July.
(Source: YouTube)
7

She Isn't Afraid To Hit Back At People Who Insult Her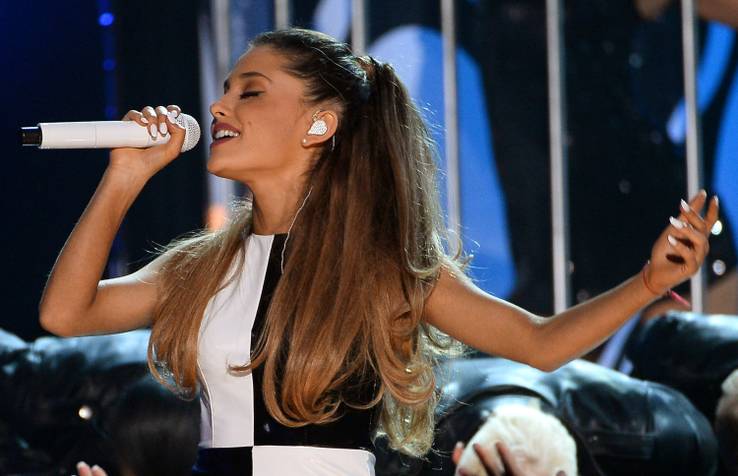 Ariana Grande knows that people are always going to express some negative opinions about her. But Grande is also not afraid to throw some shade right back at people who wrong her. After photos leaked of what her upcoming album looks like, Grande shot back at the fan who had posted the photo and was also sporting some dirty fingernails, leading Grande to say,
"I mean if somebody's gonna leak what my hard copies looks like please handle this first ….. please. this music is….. too good for this,"
Talk about some sass!
(Source: Cosmopolitan)
6

She's a Role Model For Feminists
There may be some celebrities out there who regardless of what you think of their music, you'd much rather not have to hear what they have to say about other matters in the world. But Ariana Grande is not one of those celebrities, as she is definitely intelligent and also has great insight on what it means to be feminist,
"People have so many misperceptions of what it actually is. It's not boy-bashing at all. I love boys. But you know, I love women. It's equality. It's not about being above men, it's about being equal to men."
(Source: Buzzfeed)
5

She Has The Right Attitude Towards Showing Off Skin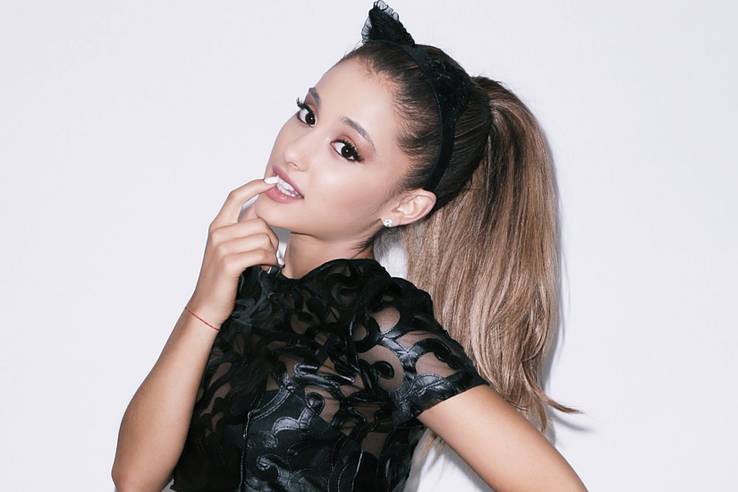 Ariana Grande has definitely worn some outfits with a lot of skin showing. But she is well within her right to do that, as it's her body and her choice, an attitude that many people find inspiring,
"If you're going to rave about how sexy a male artist looks with his shirt off, and a woman decides to get in her panties or show her boobies for a photo shoot, she needs to be treated with the same awe and admiration."
(Source: Billboard)
4

She Genuinely Cares About Her Fans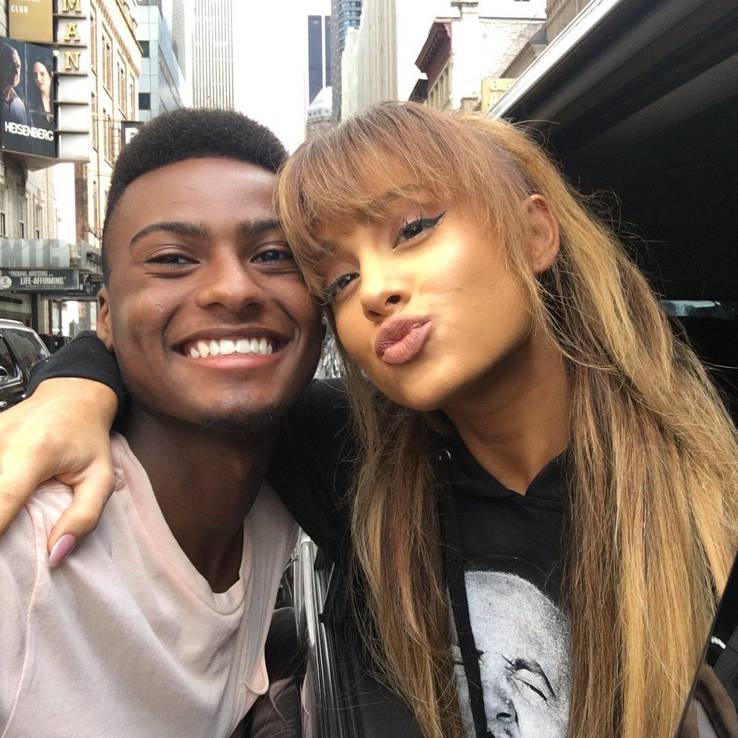 If you want to wonder on if Ariana Grande actually cares that you are a fan of her music, I assure you, she does. When talking about her fanbase, Grande said,
"I'm so thankful for the Internet because actors and singers and performers now have a way to connect with their fans on a very personal level which I think is quite special," as well as once saying, "Nothing breaks my heart more than meeting girls with scars on their wrists. I wish I could privately talk to each of u and make it all better."
(Source: WattPad, BrainyQuote)
3

She Has Close Friends In The Industry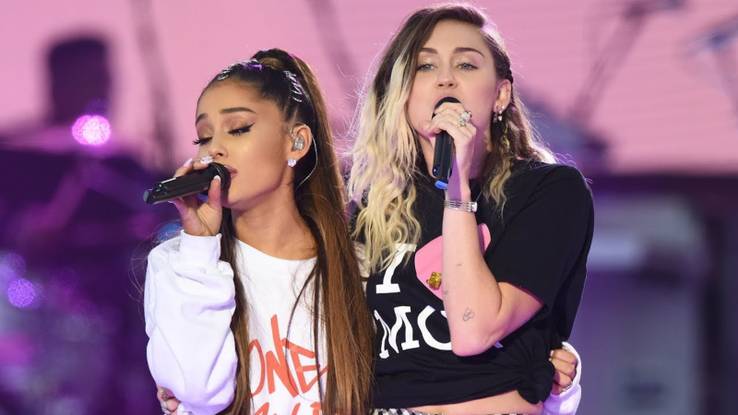 Ariana Grande knows that there is no way she could have gotten to the place that she has in her career without the help of other amazing musicians. Several of her best songs are ones that also feature the usage of another singer. Such as "Side by Side" which Ariana Grande had uploaded back to YouTube in 2016 that also featured Nicki Minaj. The video ended up being viewed more than 1.3 billion times. Several artists also helped perform at the One Love Manchester concert including Miley Cyrus.
(Source: YouTube)
2

She's Worked With Reebok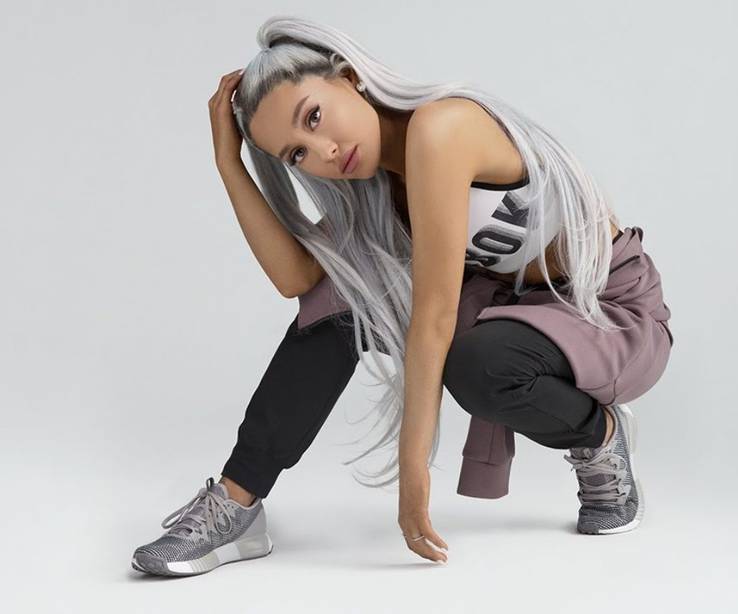 Ariana Grande knows the importance of staying in shape. After all, if she didn't, she would probably have a much harder time performing on stage for hours at a time! Reebok is one of the biggest companies in terms of athletic gear and was smart enough to team up with Grande in the past to help promote the brand even further. Given Grande's huge fanbase, I'm sure there were millions of people who decided to go and buy some Reebok merchandise instead of something from one of their competitors like Nike.
(Source: WWD)
1

Her New Album Was Just Released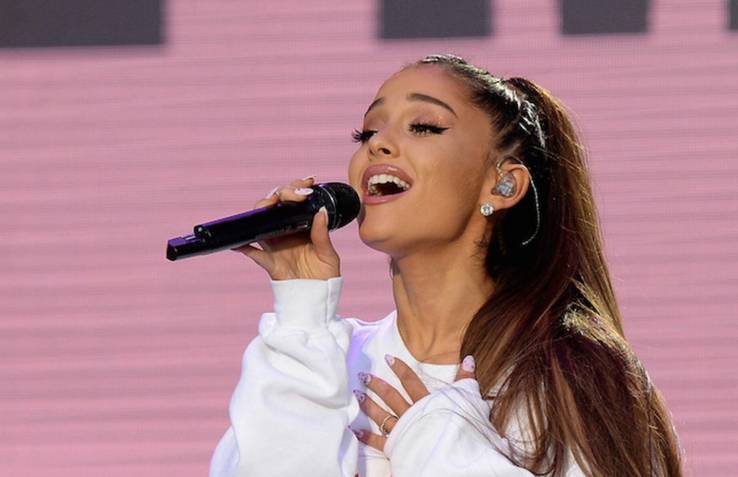 Ariana Grande was already one of the most exciting artists in the music industry but with the release of her 4th album, Sweetener, she seems poised to take that next step into becoming the very best. The album includes the song "No Tears Left to Cry" which was inspired by the incident at Manchester,
"When you're handed a challenge, instead of sitting there and complaining about it, why not try to make something beautiful?," said Grande when talking about the album.
(Source: Billboard)
Source: Read Full Article