You don't need to know the difference between a three-card and a Celtic cross spread to get the most out of a tarot card reading. All you need: your Sun sign! Here's what I do: Shuffle my tarot deck and pull out the cards in order from Aries to Pisces, plus one general card for everyone so that you can get specific advice around your personality. Let's go!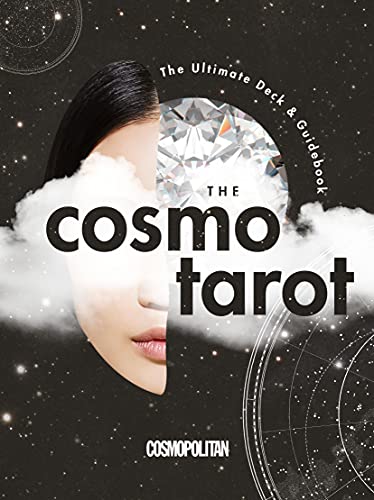 A GENERAL CARD FOR EVERYONE: THE SUN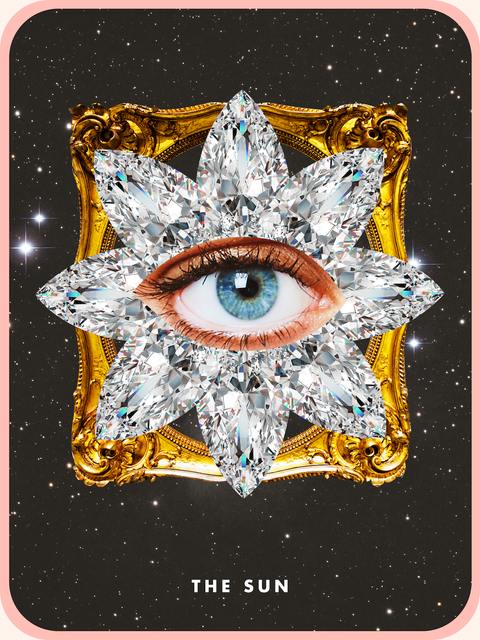 How are we all doing? Hanging in there? Good, because The Sun visits us this week, bringing a dose of good luck and good vibes. Bliss. This is the tarot's most positive card, asking us all to have faith, be confident, and follow our best hopes. Reach out and make someone's day. Be generous and giving. Treat yourself well. Have fun!
ARIES: THE HANGED MAN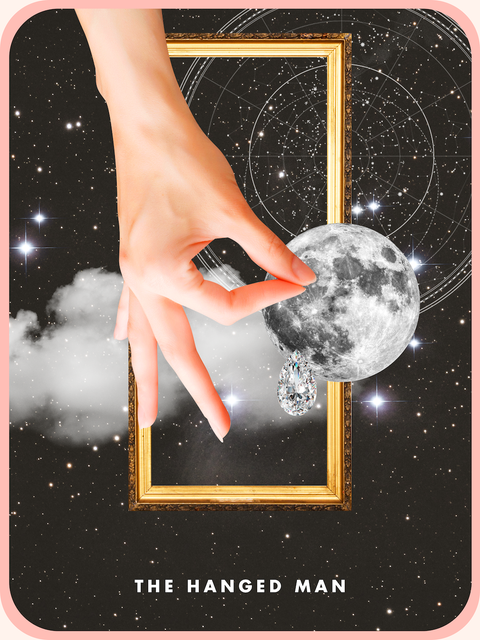 The Hanged Man is a truly frustrating card for you, Aries. It represents stalled plans, delays, and feeling a bit stuck. You're fueled by movement, so you will feel this even more than other signs. Try to relax. Take advantage of this time-out to do some reflection. Look at your situation from another perspective and discover the way forward. You can overcome this.
TAURUS: TWO OF CUPS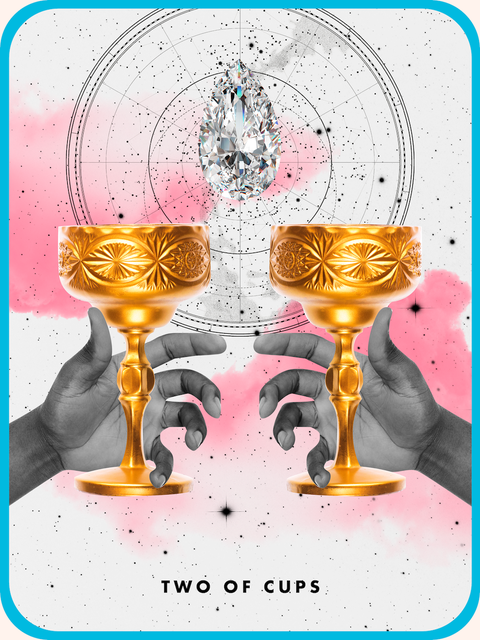 Venus is with you all week, Taurus so use her loving, romantic, flirtatious energy to get what you want in your love life. The Two of Cups shows that you're filled with passion for someone—and if no one in particular comes to mind, expect a water sign (Pisces, Scorpio, or Cancer) to catch your eye soon. This is a week to prioritize intimacy with someone special. Enjoy.
GEMINI: THE CHARIOT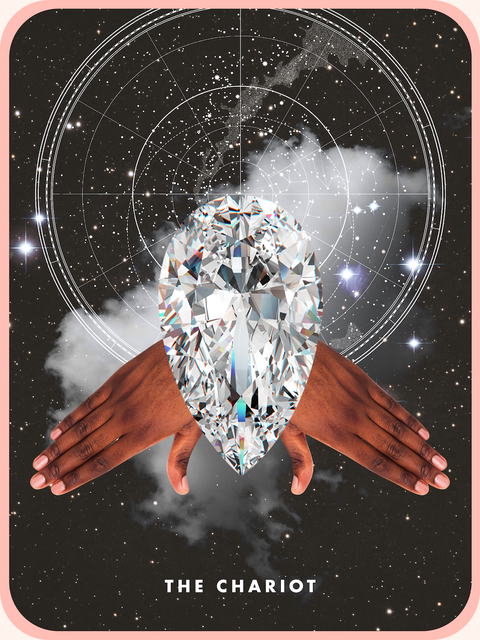 Get ready for an adventure! The Chariot is a powerful card about purposeful movement. You have a new goal in mind, and it requires a change of territory. You're on the move—literally and.or mentally—and it feels great. You're ruled by Mercury, so you thrive when you're on the move.
CANCER: ACE OF WANDS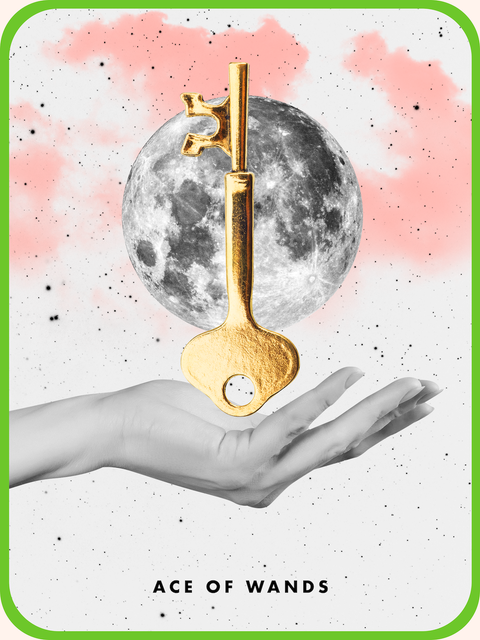 Introduce a new activity into your life this week, Cancer. It could be a class, social gathering, hobby, vacation or stay-cation, or even just a new favorite book or TV show. The inspiring Ace of Wands shows that you're encountering something that motivates and excites you. Suddenly, everything feels more hopeful and possible. This week, look for the new!
LEO – THE MAGICIAN
The Magician is a marvelous card about creativity and invention. You're filled with ideas, potential, and hope this week, Leo. You want to create something new, something you believe the world needs and wants. Well, what's stopping you? The Magician signals that this is the week to start on your greatest project yet. Set forth with confidence.
VIRGO: SEVEN OF SWORDS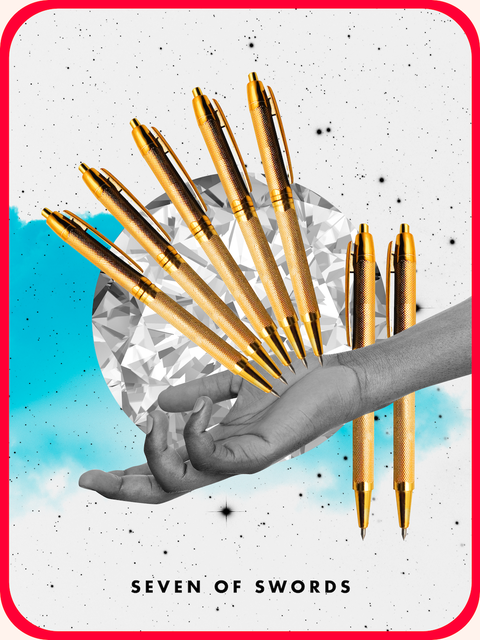 You're naturally cautious, Virgo, so embrace that hesitation this week. The Seven of Swords can be a red flag warning you of the presence of a toxic person or situation. This week, it's best to play it safe and avoid anything/anyone you're not totally sure of. Avoid the drama.
LIBRA: THE WORLD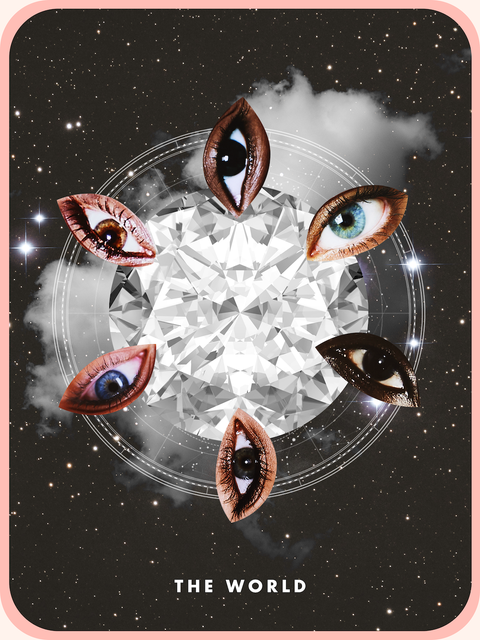 The World is the tarot's final card, representing adventure, travel, and achievement. It's also a reminder that every new beginning is preceded by an ending. Life is all about the ebb and flow, beginning and endings. This week, assess where you are in the "life cycle" across major areas in your life and act accordingly: End things that need to end. Add fuel to anything that's in progress. Start something new where you have space to do so.
SCORPIO: EIGHT OF CUPS
Pride is a classic Scorpio characteristic, and you rarely seriously doubt yourself. The Eight of Cups you to embrace humility this week, however. You need to face something that hasn't worked out. Don't feel bad about it, but look at it clearly and see why this didn't work. You're only wasting your time and energy by trying to inflate its success. It's time to move on.
SAGITTARIUS: TEN OF SWORDS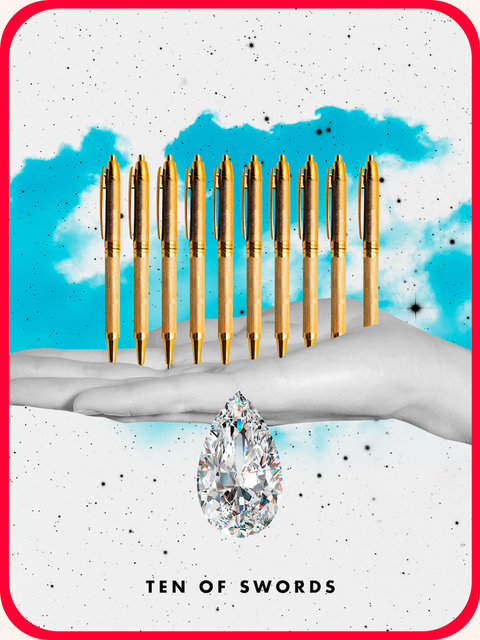 The Ten of Swords is a card about severing ties with something (or someone) that's become difficult, draining, and maybe even toxic. It's time to be your own savior and extract yourself from this messy situation. You'll feel nothing but relief when it's over. It's time to walk away.
CAPRICORN: THREE OF PENTACLES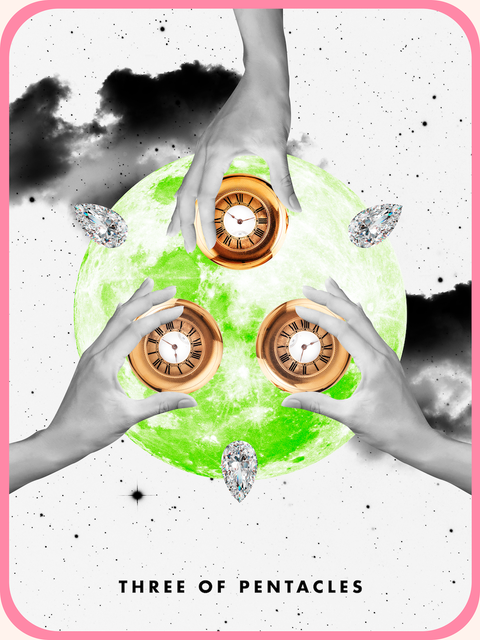 Capricorn, you've got a secret admirer! And it's easy to see why—you're adorable. This person could be an earth sign (Virgo, Taurus, or another Capricorn), or maybe they're connected to you via work, money, or something to do with health (the gym?). They like you and they want to get to know you better. This could be a love connection, or they could be a potential new friend or work ally. Open your eyes and see who's noticing you. Who knows where this could lead!
AQUARIUS: FOUR OF CUPS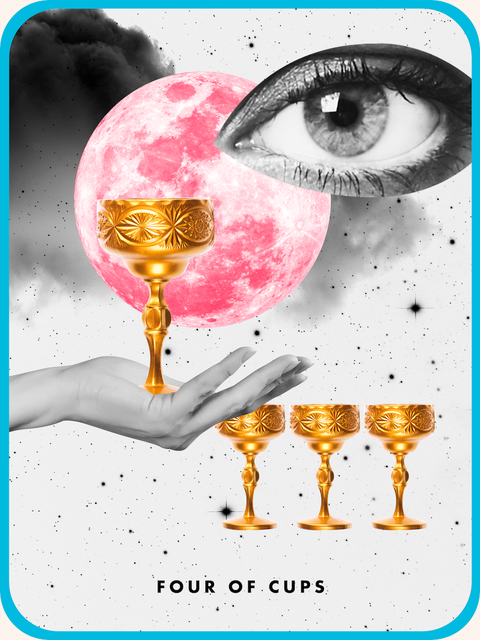 Boredom is a problem for you, Aquarius. Your curious mind requires ongoing stimulation, and when you get bored, you can make some risky decisions. The Four of Cups asks you to avoid making reckless decisions this week, and instead find something else new to occupy yourself. Pick up a new book or start a new hobby. Put this restless energy to good use!
PISCES: TWO OF WANDS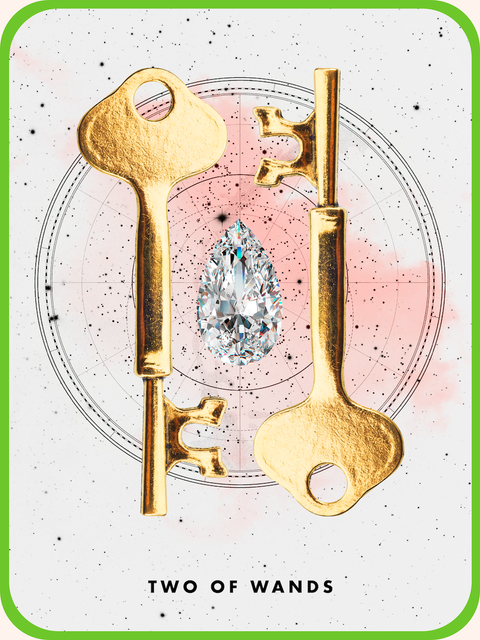 The Two of Wands recognizes that you've been feeling helpless recently. I see you, Pisces, but the Two of Wands advises you to take action. There are ways that you can take control of you're life. You are informed, and you have opinions, and you know what needs to change. Make some new choices this week. You will feel better.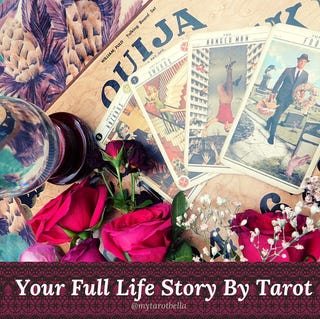 Source: Read Full Article