Add These Dates to Your G-Cal:
Welcome to February, you curious and inquisitive Gemini! Travel and expansion are on the horizon with the New Moon in Aquarius on February 1. Your mental world is overdue for some upgrading, and under this lunation, you may feel a desire to confront some limiting, self-defeating behaviors. You're eager for growth and expansion, but must first you confront some of those skeletons in the closet. Working through your shadow side can lead to a shift in perspective that offers you a new outlook on life. This energy also encourages you to invest in a new area of study that interests you. With a mind like yours, you can do it!
Aquarius season has been heavy for you, with Mercury Retrograde moving through your 8th house of trauma, vulnerability, shadow work, and merging. On February 3, Mercury finally goes direct in Capricorn, and you deserve more than a pat on the back. If you've been unpacking some pain from your past, you'll start to notice the benefits of doing so. On a less ~emotional~ level, if you've been sorting through paperwork or dealing with tax drama, this is also a cosmic green light that your load is about to lighten.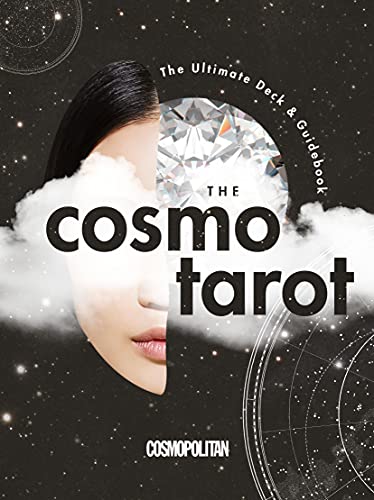 Others are looking to you for wisdom on February 4 when the Sun and Saturn have their yearly meetup. You may feel some level of pressure as others seek out your sage advice. You're in an authority position in your field, and trust that you're there for a reason. On February 11, Mercury and Pluto join together and taboo topics are discussed. This is a day to release any fear of vulnerability and intimacy. Sharing your trauma and opening up to a trusted loved one can bring a sense of emotional freedom and relief.
Your to-do list may be piling up on February 16 with the Full Moon in Leo. A culmination arrives in the area of your chart that rules teaching, learning, communication, local community, and siblings. If you're in school, a giant project may be due; if you're sorting through some issues with siblings, the conversation you've been avoiding will most likely take place. There is a fated feeling to all happenings today as the moon connects with the Nodes of Fate. Trust that whatever drama unfolds, it was meant to happen. Cosmic insight arrives the following day on February 17, when Jupiter in Pisces meets with Uranus in Taurus. Your reputation and the way others perceive you receives some celestial protection. Opportunity is knocking in your career…if you dream of becoming a TikTok star, this is great energy to go viral.
The pace picks up on February 18 when the Sun enters Pisces and activates the career sector of your chart. Work matters pick up—you may be working on a major project or you might be up for a promotion. Whatever happens, you're in the spotlight at your job, so this isn't the time to phone it in. You could receive the recognition you deserve that's overdue.
A few days later on February 24, messenger planet Mercury in Aquarius hashes it out with rebel planet Uranus in Taurus. A piece of information you've recently acquired may stir up negative thinking or cause an instinctual response within you. Shocking conversations can take place, and it will be important to not revert back to any self-destructive behaviors. People are speaking out of turn, so take everything with a grain of salt.
Source: Read Full Article