Meghan Markle and Prince Harry are gearing up for a trip to England in just a few days, and Prince William and Kate Middleton will allegedly be avoiding them. And they'll allegedly be avoiding Will and Kate right back. So, basically, awk times to be had by all!
Royal expert and author Christopher Andersen tells Us Weekly that "It's going to be interesting in the next few days when Harry and Megan go to Europe, and they're gonna be playing royal hide and seek."
William and Kate will be in Scotland with the Queen for the very beginning of Meghan and Harry's trip, but they're scheduled to return while the Sussexes are still in town. And erm, they're fully staying within a five minute walk from each other.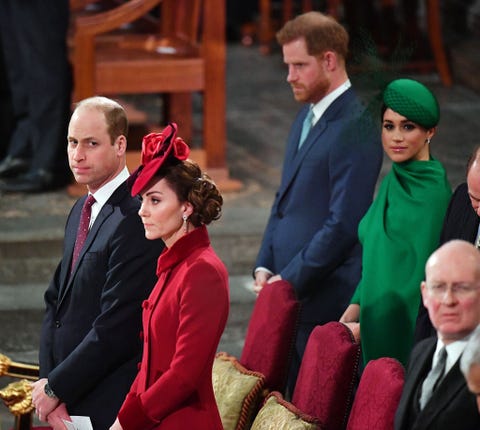 "It's gonna have all the markings of an old fashioned farce with these people trying to avoid each other," Christopher continues. "They don't wanna see each other because everybody's worried about the [Duke of Sussex's upcoming memoir]. Harry's book is gonna be loaded with, obviously, bombshells…. . I would imagine almost anything is gonna disturb them. I don't think they wanna talk to 'em until they've seen it."
Just FYI these comments from Christopher follow sources telling The Sun that there are "no plans" for the Cambridges and Sussexes to meet up during the trip, and that William and Harry are barely on speaking terms at the moment.
Source: Read Full Article