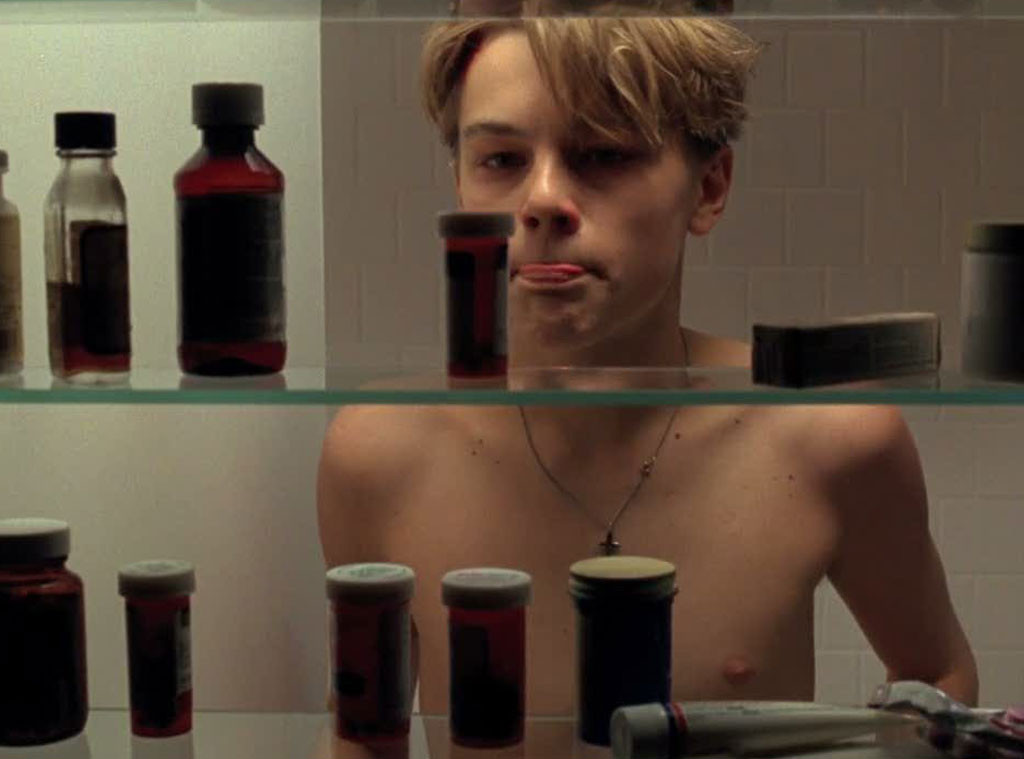 Island Pictures
Seemingly every hot young actor in Hollywood wanted to star in The Basketball Diaries at some point.
The decades-long journey to bring Jim Carroll's gut punch of a memoir to the big screen was finally at the casting crossroads, and it was time to fill the role of the former teen basketball talent, hustler and heroin addict who splashed onto the literary scene chronicling his demons and became a celebrated writer, poet, punk rocker and all-around New York cultural icon unto himself.
From Matt Dillon and River Phoenix to Ethan Hawke and Eric Stoltz, the 1980s' freshest faces had all been ready to get dirty at some point over the years. But the years kept going by, and the project kept changing hands.
Leonardo DiCaprio had only made a couple of movies (not including the scenes he shot for Drew Barrymore's femme fatale thriller Poison Ivy that were left on the cutting room floor), but the 20-year-old actor was already Oscar-nominated, for What's Eating Gilbert Grape?, and had even already starred in a coming-of-age tale adapted from a memoir, This Boy's Life.
But as far as most everyone was concerned, the combination of Leo's proven acting chops and his physical resemblance to Carroll ("I wasn't quite as thin!" the writer later protested) earned him the part over a slew of his peers.
"With this role, I saw a character that would take a lot of work and would require a lot of exploration into something I've never dealt with before," DiCaprio told the San Francisco Chronicle in 1995 ahead of the film's April 21 release. "There were a lot of emotions that I would have to deal with, and basically, it was a cool character."
What more could a young star with the world on his plate even pre-Titanic have wanted in a movie?
But of course, a lot like there are seemingly endless layers of Jim Carroll's life to peel back, there's much more to the story of how The Basketball Diaries was made. And in honor of the film's 25th anniversary, here are the key revelations from that surprising story: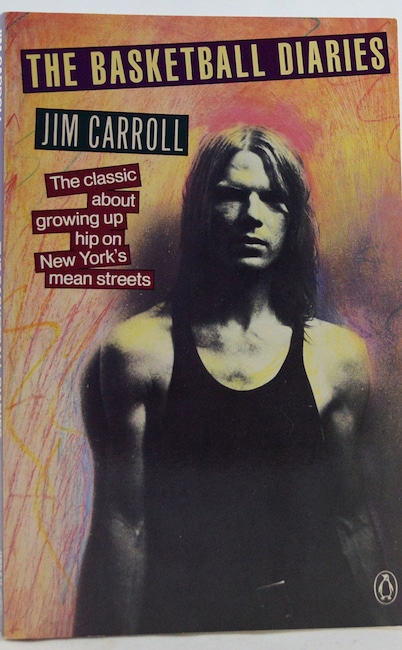 Michael Wolfe
Pieces of The Basketball Diaries, a not-originally-intended-for-publication collection of Carroll's observations and experiences from his gritty adolescence and drug-addled coming-of-age as a poet and musician, were first published in The Paris Review in the late 1960s and then as a full book in 1978. With New York filmmakers like Sidney Lumet and Martin Scorsese the tastemakers of the day, it was fairly instantly considered perfect film fodder. "I sold the option every year practically so it's been a nice stipend for me. I feel bad it's not there now," Carroll quipped to journalist Graham Reid in 1996.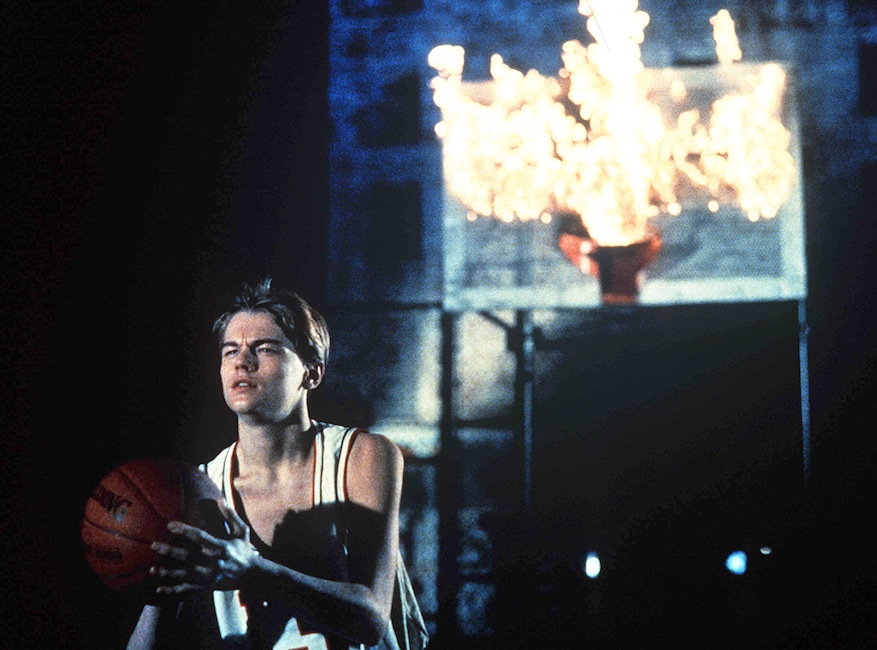 Island/Kobal/Shutterstock
In the 1980s, but still picturing the movie being set in the late '60s, when the more-fraught-than-fiction life experience he chronicled actually unfolded, Carroll pictured a Drugstore Cowboy-era Matt Dillon playing him.
Then, "I went through the whole Brat Pack," he told journalist Margo Tiffen in 2001. "I sold [the rights] for Matt Dillon when he was like 16. Which was good, because I'm still really good friends with Matt. Then Eric Stoltz, they bought it for him. Then Columbia, the studio, bought it for Anthony Michael Hall for two years."
About Hall, "I think he would have been good. He's a real wise-ass and he was the real age at that time. He could play basketball pretty good. Better than Leo, actually. The thing is, I was still doing music when that came out in the paper and fans thought it was blasphemous because he always played the nerd. But he really was a wise ass and I think he could have done it."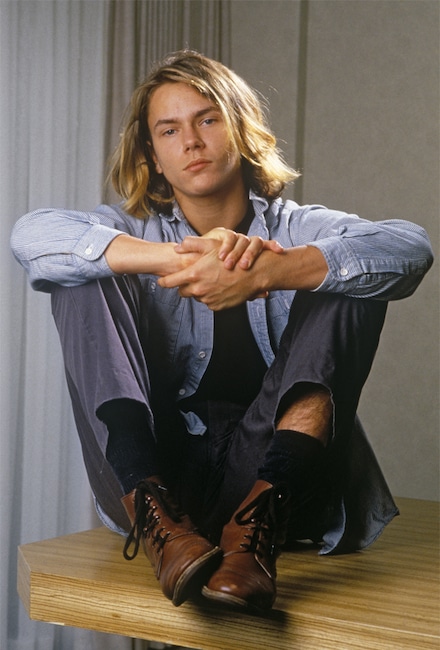 George Rose/Getty Images
It became part of the overarching mythos surrounding River Phoenix that the Stand by Me star was going to play Jim, but then died of an accidental drug overdose in 1993.
In reality, he was a fan of the book and got to meet Carroll, but Phoenix was never cast in the version of the production that actually made it to the screen.
"Then it was River Phoenix, who I didn't even know about," Carroll told Tiffen, talking about the string of actors mentioned over the years. "I was watching Entertainment Tonight, they were interviewing him after he got nominated for an Academy Award for Best Supporting Actor. They said, 'what are you doing next?' River said, 'well, I just want to do ensemble pieces with other good actors.' He said, 'the only lead I want to do is…' and he whips out a copy of The Basketball Diaries! And says 'Play Jim Carroll in The Basketball Diaries.' I was sitting with my girlfriend in bed, you know, like just a citizen! I could have been a worker in the sanitation department, the state of mind I was in, you know? I was living way uptown. I said 'What the f–k?!'"
He didn't think Phoenix could play basketball, but he was willing to work around that. (Silver Spoons star Ricky Schroder also apparently stated his desire to play Jim Carroll during a talk show appearance around that time.)
Article continues below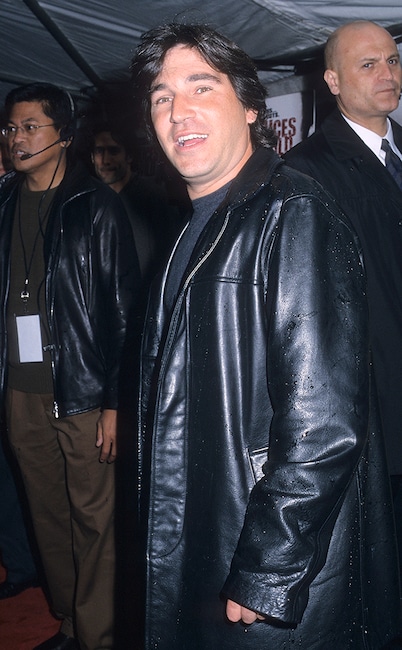 Ron Galella, Ltd./Ron Galella Collection via Getty Images
Scott Kalvert's interest in bringing Carroll's book to the screen was said to be the real reason The Basketball Diaries finally got made. A prolific music video director—DJ Jazzy Jeff and the Fresh Prince's "Parents Just Don't Understand"; Cyndi Lauper's "I Drove All Night"; Marky Mark and the Funky Bunch's "Good Vibrations" and "Wildside"—Kalvert brought the script to indie producer Liz Heller, then at Island Pictures. She secured $4 million from Island Records founder Chris Blackwell—and suggested Leonardo DiCaprio, whom Carroll wasn't yet familiar with, for the lead.
The Basketball Diaries marked Kalvert's feature directorial debut. He only directed one other film, 2002's Deuces Wild, starring Stephen Dorff and a veritable who's who of Hollywood bad boys. Kalvert died of an apparent suicide in 2014. He was 49.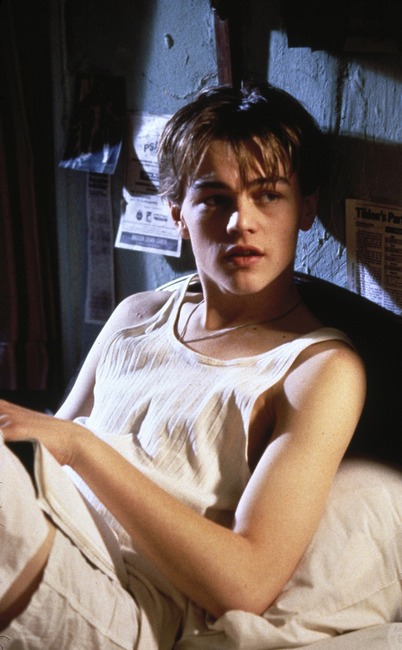 Metro-Goldwyn-Mayer Studios Inc.
To add authenticity to the scenes where the characters took drugs , the production hired addict turned drug counselor Eric "E-Factor" Weinstein. "They had some drug guy—who I actually knew, he used to be a roadie for the Blue Oyster Cult—and he was telling Leo what to do in the drug scenes," Carroll told Reid.
"E-Factor had basically done every drug on the planet," DiCaprio told the San Francisco Chronicle in 1995, "and he told us what the effects were, both mentally and physically. And we memorized it and rehearsed it."
Already considered a Hollywood party boy in his real life, Leo assured reporters that no drugs were tried by him during the making of the film or in his research for the role.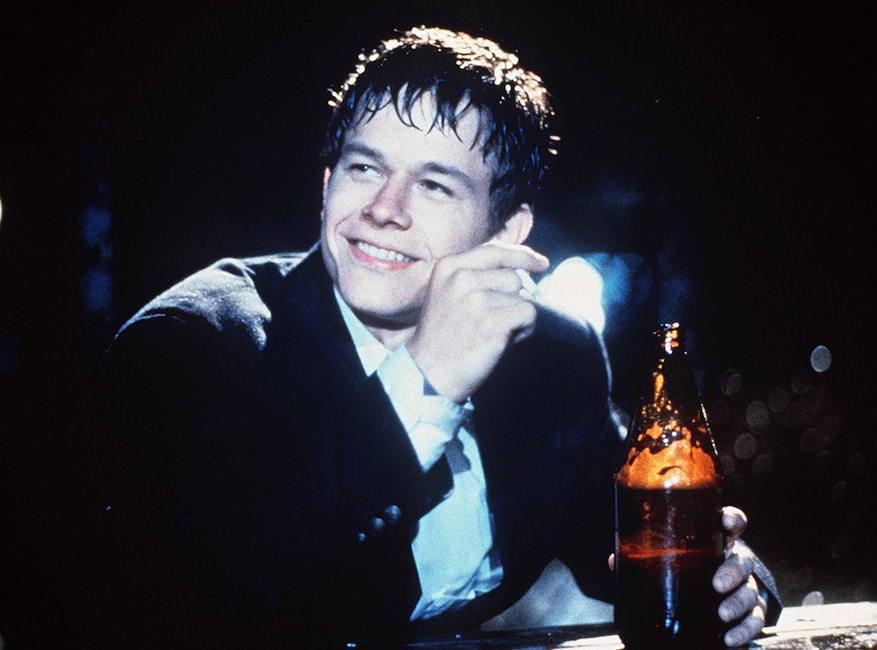 Island/Kobal/Shutterstock
Carroll wasn't too keen on the idea of Mark Wahlberg, best known at the time for his underwear modeling and Marky Mark and the Funky Bunch, playing Jim's addict pal Mickey, a composite tough-guy character based on numerous people Carroll knew from the streets growing up. But Wahlberg, with Kalvert's support, auditioned six and eventually won him over.
"[Kalvert] only said this to three people—Tupac, Will Smith and myself," Wahlberg recalled to Huffington Post in 2014. "He said, 'You guys should be actors and you will be actors.' He called me in for the film. Leonardo said, 'No way, I'm not making a movie with Marky Mark.' As did a lot of other people."
"Then when I saw him audition, he blew me away," Carroll told Tiffen about Wahlberg. "He did this scene where his brother beats him up because he didn't steal the car right. He was really crying and stuff. So I told the producer, I don't care about the baggage [including his criminal record and a history of inexcusable remarks]. He's so good, he deserves to get the part."
Article continues below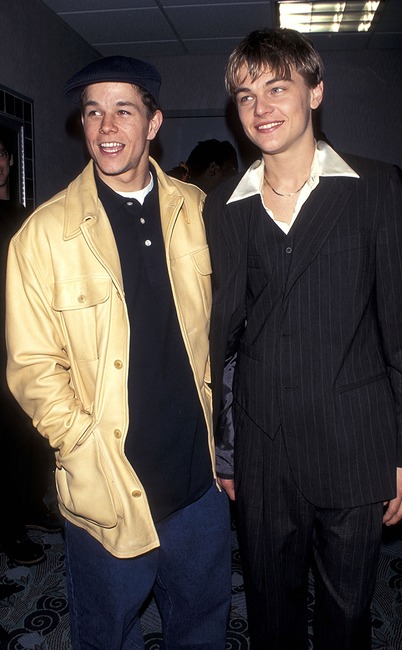 Ron Galella, Ltd./Ron Galella Collection via Getty Images
"We had a weird run in at an MTV Rock and Jock basketball game," Wahlberg explained the storied '90s-era animosity between him and DiCaprio to Huffington Post "I was performing in my underwear at half time and I think I had blocked a shot of his. I was a punk. I was a prick. I was not nice to Leo that day."
And, as it turned out, while DiCaprio wasn't initially into the idea of acting with him, Wahlberg didn't exactly think Leo was a great choice to play Jim, either.
"He wasn't a New York street guy basketball player," Mark said. "I was like, 'I've seen this dude play ball!' So we both had a bit of chip on our shoulder. But we started reading the scenes—and I looked at him and he looked at me—and I was like, 'Oh shit. This guy is good.'"
DiCaprio, meanwhile, was having his own issues at the time with what he was being made to look like off-camera during the three months they spent in New York shooting the movie. Lamenting what he said were trumped-up anecdotes meant to illustrate what a bad boy he was, he told the New York Times in 1995, "So they make it sound like I go to clubs to wreck myself silly, get into fights, sleep with all the ratty girls there. It's true that while we were filming, Marky and I went out for a little dancing, a little socializing, a little flirting…But people want you to be a crazy, out-of-control teen brat. They want you miserable, just like them. They don't want heroes; what they want is to see you fall."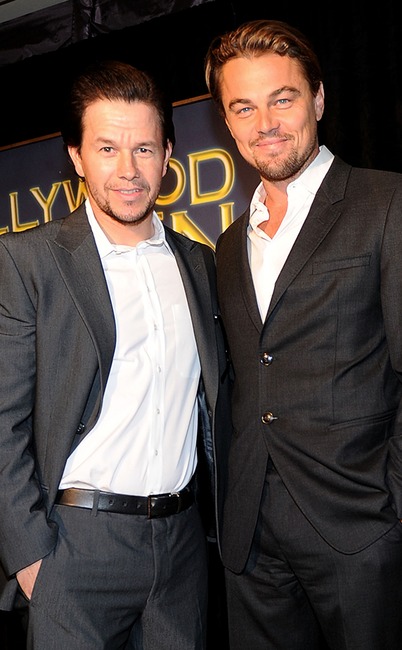 Frazer Harrison/Getty Images
Though they ultimately got along great, the narrative that DiCaprio and Wahlberg feuded while they were making the movie stuck, enough so that Wahlberg was still getting asked about it more than 20 years later—and years after he and Leo co-starred in The Departed as Boston cops and were both nominated for Oscars.
"It wasn't a disagreement. It was just, like, I think we both had a specific opinion about each other, certainly," Wahlberg told Extra in 2018. "I was just, ya know, as a rapper, I was just kinda out-there and loud and crazy and all this stuff, and it was a very serious movie and this very serious part, and so the director of the film, he had made all my music videos, he felt like I was more than capable to play the part.
"Once I finally got to the point where I was able to audition and read with him, then we just both kinda looked at each other, we were like, 'Wow!' We were literally out that night and we became fast friends."
DiCaprio even helped him get the lead in Fear, the cult-classic teen thriller that put him on the acting map, Wahlberg said. Leo had met with James Foley, the director, and decided to pass on the part of Reese Witherspoon's boyfriend-turned-tormentor—but he suggested Mark for the part instead.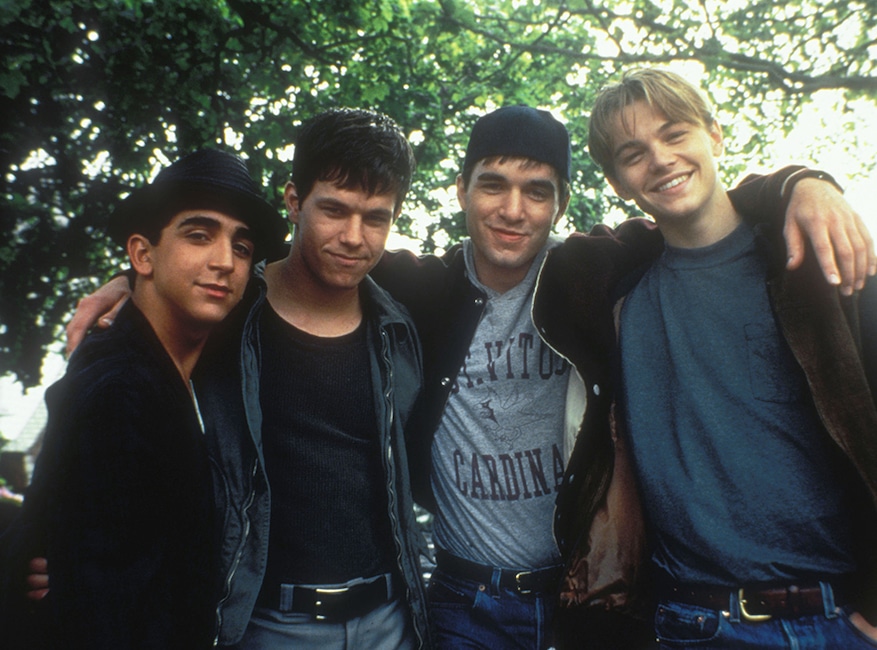 Island/Kobal/Shutterstock
In his memoir, Jim comes off as more of a lone wolf, but the film gives him a pack, including James Madio's Pedro and Patrick McGaw's Neutron. "Once the four of us bonded, we really became like the characters, but in the '90s," Wahlberg, who till then had only had one small role in a film, playing an Army private in the comedy Renaissance Man, told the San Francisco Chronicle in 1995.
Article continues below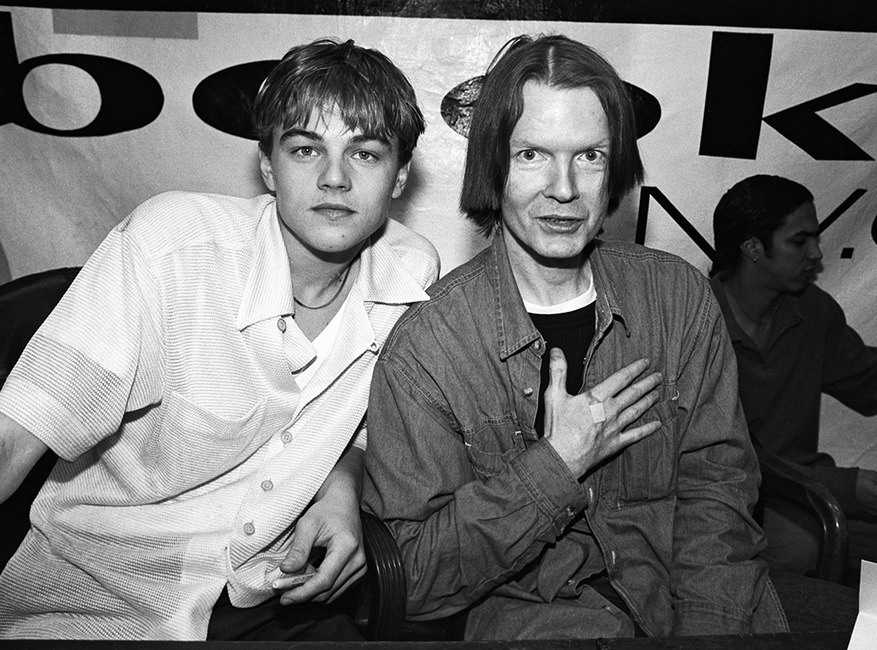 Catherine McGann/Getty Images
Carroll has a cameo in the film as a junkie, and actually pierced his skin with a needle full of sugar and water to add authenticity to the scene.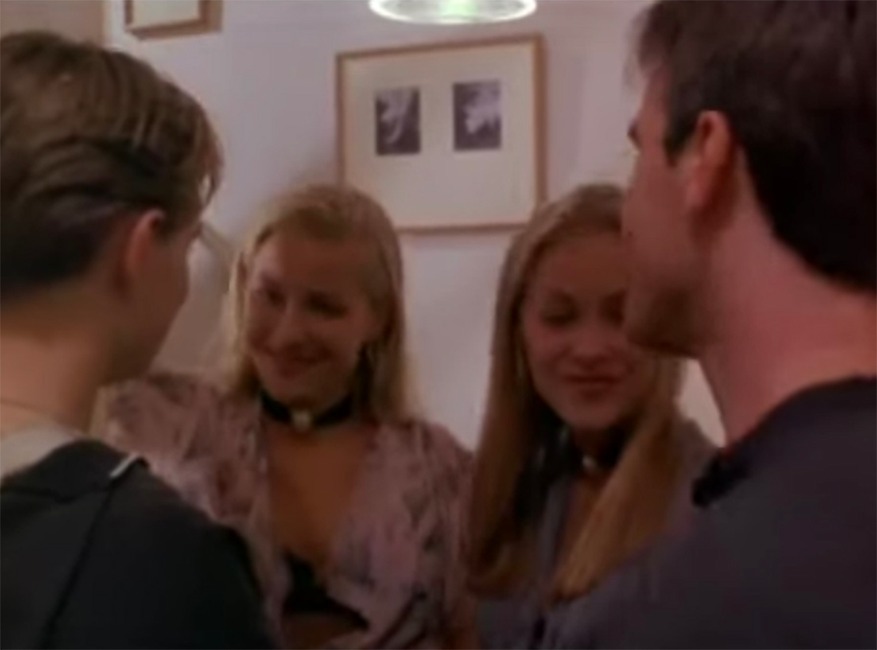 Youtube
Sweet Valley High stars Brittany and Cynthia Daniel went against type (minus the identical twins part) to make their movie debut playing Blinkie and Winkie.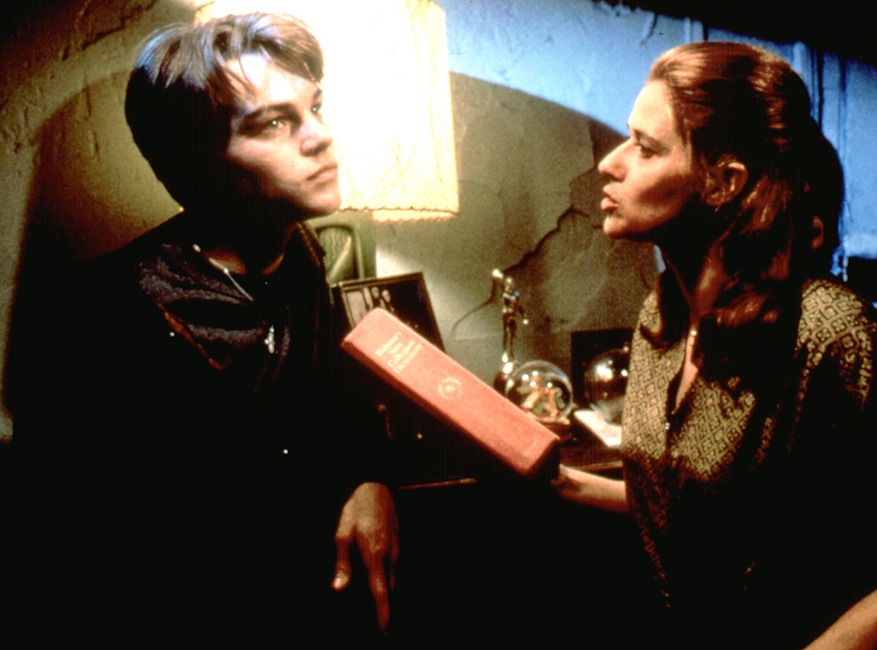 Moviestore Collection/Shutterstock
Ultimately Carroll, who died in 2009 of a heart attack at 60, thought the cast was excellent, but he lamented the "drugs are bad" moralizing in the film—a blatant message that is not present in his journals.
"The original ending [of Jim gazing out the window, high again at 16 after being temporarily clean in jail] was shot in New York but then they flew Leo and people out to LA for that whole poetry reading and he read a different piece. It just became too much of the drug cautionary tale thing and they assured it wouldn't be like that, just neutral like the book. But I didn't have any power at that point," he told Graham Reid.
More explicitly, he told Margo Tiffen, "I thought the performances were great, but the director just blew it. I even liked the screenplay on paper. Even Harmony [Korine, his good friend] liked the screenplay on paper and he hates everything! He wanted to break the director's knees out at Sundance when he finally saw it." (According to the LA Times, Carroll decided at the last minute not to go to the Sundance Film Festival for the premiere, thought it wasn't because he thought the movie wasn't good.)
He continued with Reid, "But as far as the heroin thing, when I was writing I was so young I couldn't make any moral conclusions. I was just writing down what happened and I think that's the appeal of the book…but it's not unusual a film adaptation takes on some moral aspect."
Wahlberg, who had spent some time selling weed before his music career took off, said he was drawn to the movie's anti-drug message. In the production notes, DiCaprio said, "This film shows the destruction and consequences of taking that first hit."
Screenwriter Bryan Goluboff, whom producer Liz Heller had commissioned to adapt Carroll's book for the screen, told the LA Times, "We took some liberties…not everything that's great in the book happens in the movie—we had to make it a film."
Article continues below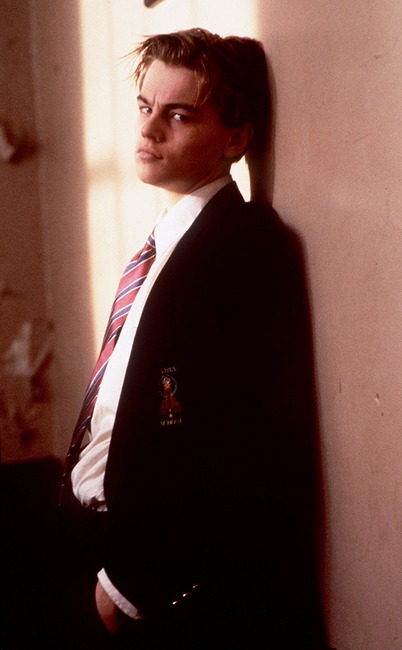 Vivendi Entertainment / New Line Cinema
His thoughts on how the movie turned out aside, the release of The Basketball Diaries on April 21, 1995, put the source material back on the best seller list—and led to a lot of renewed interested in Carroll's body of work, as well as a new generation discovering him for the first time.
"Kids are not buying it because they're just going to see Leo and Mark, we thought," Carroll recalled wondering who was actually buying those copies of The Basketball Diaries, talking to journalist Margo Tiffen in 2001. "But it WAS kids, because I started to get this influx of mail from kids like twelve to seventeen. And when I went to Toronto to this radio station that's like the big FM station there—it's like the Today show. They let viewers come in, not even look in, you can come in. You gotta stand behind a railing and they watch DJs while they're interviewing people. I said, 'Who the f–k are these kids here for? Is Evan Dando coming or something?'
"They said, 'no, they're here for you.' There were all these little kids with cameras, who were like twelve to eighteen or nineteen. Not only did they buy The Basketball Diaries, but they bought books of poems."
The film as a whole got mixed reviews and only made $2.4 million, though like any work of art, it has its devoted fans. Both at the time and in hindsight, some critics thought Leo was miscast while others thought he nailed it and emerged a full-blown movie star.
Either way, it was just one of a series of memorable performances for the future Oscar winner.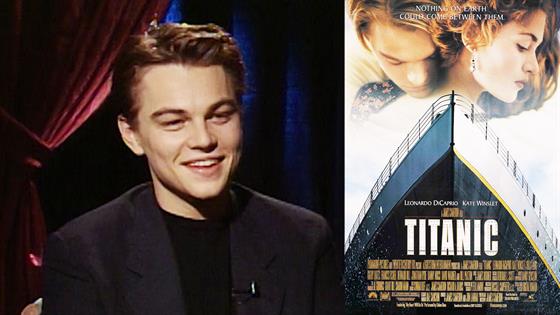 Talking to Interview magazine in 1994, DiCaprio called playing Carroll "uncharted territory."
"I think actors make the mistake of finding their little niche in the business and once they try to do something a little darker, boom, they get slapped across the face for it, so they go back to what they did before," he explained his relatively short but intense acting CV at the time. "That's why the business can be cruel, because it doesn't encourage you to learn. Like on this movie, there's some whacked-out stuff that I do that I've never done before, never in my entire life, not even at home alone."
The risk-taking paid off.
Carroll observed to the San Francisco Chronicle a later, "You know, I came out of the theater after seeing The Basketball Diaries thinking, 'Leonardo DiCaprio can do anything.'"
The ensuing years proved him right.
Source: Read Full Article