Sam Raimi worked on Sony's Spider-Man trilogy in the early 2000s, but Doctor Strange in the Multiverse of Madness marked his first time directing within the Marvel Cinematic Universe. Naturally, fans have started to wonder if he would be open to helming future projects in the MCU. Some have even questioned if he'd tackle another Spider-Man movie. However, it seems Tobey Maguire would need to be wearing the suit for that to happen.
Sam Raimi has good things to say about Marvel Studios
Although Sam Raimi helmed the Tobey Maguire-led Spider-Man trilogy, he hadn't directed for Marvel Studios prior to Doctor Strange 2. But apparently, his return to the superhero genre proved a positive experience. Not only have moviegoers appreciated Raimi's first foray into the MCU, but the director himself enjoyed working on the sequel.
Speaking with The Los Angeles Times, Raimi had only good things to say about Marvel Studios. He praised the franchise's setup, especially when it comes to maintaining storylines and character arcs.
"It's very exciting to see how Marvel has streamlined their operation," Raimi said. "It's a wonderful place to work. There was nothing like that to help you as a filmmaker when productions were all one-offs, before there was a company that simply saw to the integrity of the characters."
Of course, there are plenty more characters to explore within the MCU. And given Raimi's history with Spider-Man, some are wondering if he could pursue a project featuring the web-slinger next. If he does, it's unlikely to be a Tom Holland Spider-Man movie.
Sam Raimi would only direct a 'Spider-Man' movie with Tobey Maguire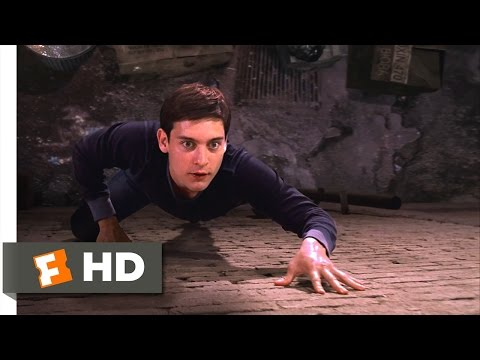 During Sam Raimi's interview with The Los Angeles Times, the filmmaker was asked whether he'd consider directing another Spider-Man movie. His response reaffirmed his love for the character. However, it cast doubt on future involvement with Tom Holland's story arc.
"I love Spider-Man," Raimi told the outlet. "And I love Tom Holland in the role. [But] if I made a Spider-Man movie, it would probably have to be with Tobey or he'd break my neck."
Considering Raimi and Maguire's history, it makes sense they'd want to revisit Spider-Man together. As of this writing, neither appears to be pursuing such a reunion. But Marvel's multiverse does present endless possibilities.
Could another 'Spider-Man' movie with Tobey Maguire happen?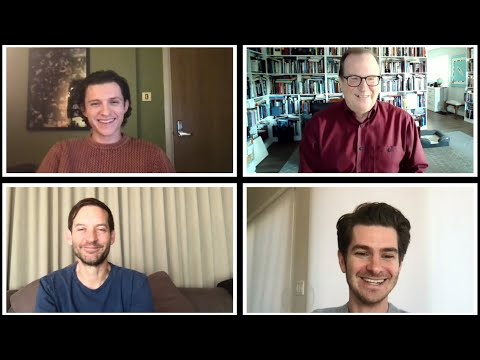 So, with Marvel cracking open the multiverse, could Sam Raimi and Tobey Maguire reunite for another Spider-Man movie? Nothing's confirmed, but the pair doesn't seem closed off to the idea.
Speaking to Fandango in April, Raimi even admitted the thought of working with Tobey again "sounds beautiful."
"I think all things are possible," he admitted. "I don't really have a story or a plan."
He added, "I don't know if Marvel would be interested in that right now. I don't know what their thoughts are about that."
Meanwhile, during a YouTube discussion with Deadline's Pete Hammond, Maguire seemed reluctant to "say close the chapter" when describing his Spider-Man return. Perhaps we're over-analyzing, but that sounds like his time as Peter Parker could continue.
Of course, we'll have to wait and see if Spider-Man 4 is in the cards for the MCU. In the meantime, fans can catch Raimi's latest work in Doctor Strange in the Multiverse of Madness. The film is now playing in theaters worldwide.
Source: Read Full Article