Marvel Comics introduced Morbius as a Spider-Man villain, which meant Sony Pictures received the live-action movie rights to the antihero when they purchased Spidey and his related characters. And with the Jared Leto Morbius release date closing in, many fans have theorized about Andrew Garfield from The Amazing Spider-Man to appear. However, Jared Leto said that the Tom Holland Spider-Man and Morbius have the "date with destiny."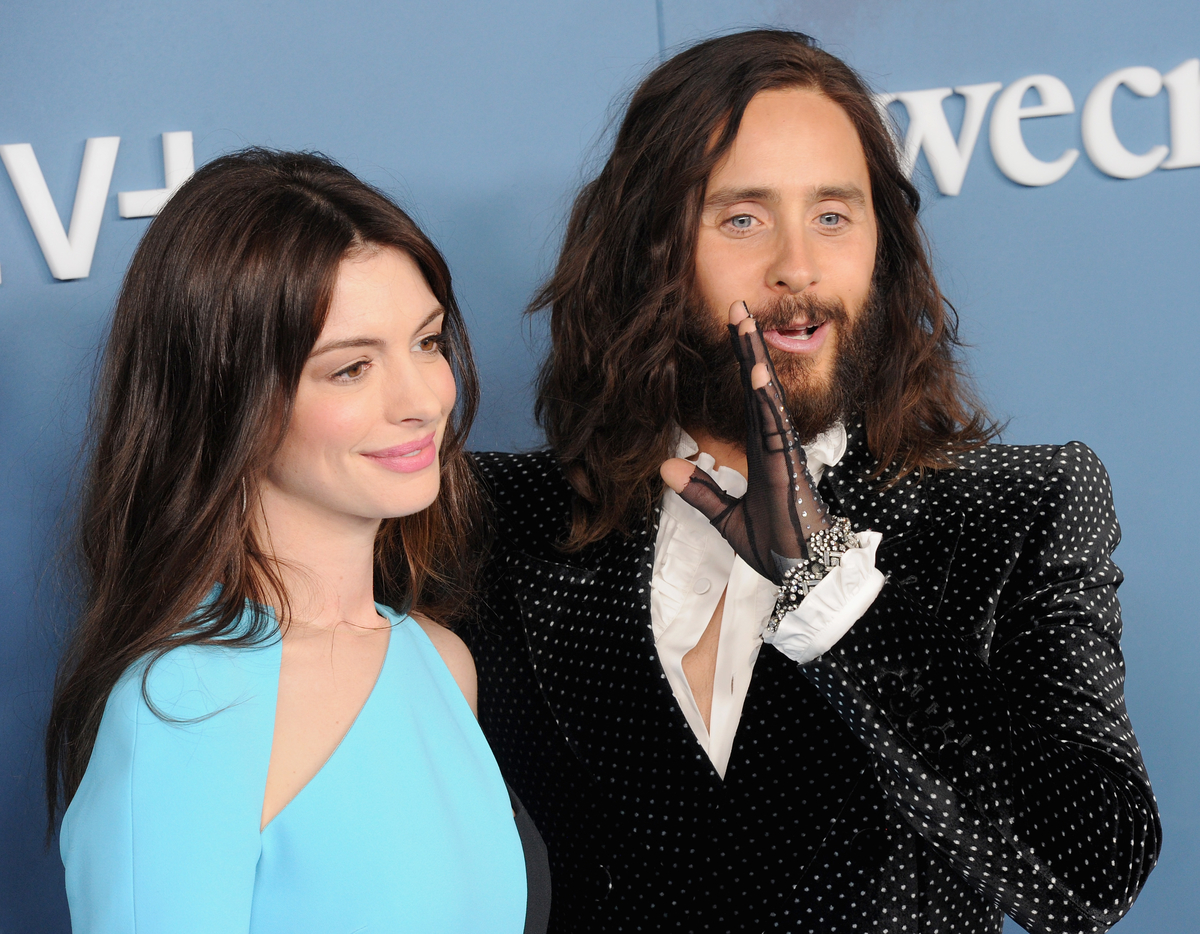 Jared Leto wants his Michael Morbius to 'get in the ring' with the Tom Holland Spider-Man
After Spider-Man: No Way Home sparked renewed interest in Tobey Maguire and Andrew Garfield as Spider-Man, fans wanted more. And fans thought the Morbius cast would add Garfield during one of the delays.
Neither Marvel nor Sony has revealed official word on Spider-Man and Morbius starring together. However, at the 2022 Critic Choice Awards, Jared Leto said that even he wanted to see Morbius and Spider-Man fight.
"Well … I would love to get in the ring with Spider-Man. I think Tom Holland is amazing, and we'd make quite a dynamic duo, I guess," Leto told Entertainment Tonight.
ET emphasized Leto suggesting the two as a "dynamic duo" instead of enemies. However, fans can expect a fierce battle between the two if they ever do a crossover. After all, Morbius is a villain, even if there are plenty of reasons to sympathize with him.
In addition to Leto, the Morbius movie also stars Jared Harris, Tyrese Gibson, Matt Smith, Adria Arjona, and Michael Keaton.
And later, Leto opened up again about seeing Spider-Man and Morbius the Living Vampire go head-to-head in a Marvel movie.
Jared Leto thinks he and Tom Holland have a 'date with destiny' as Spider-Man and Morbius
While Sony confirmed Morbius, Venom, and Venom: Let There be Carnage to take place in the same universe, the MCU remains separate.
However, fans knew anything became possible when Doctor Strange (Benedict Cumberbatch) cracked open the multiverse.
And less than a week after the Critics Choice Awards 2022, Leto would address the possibility of a Spider-Man and Morbius collision again.
"Well, I think Tom Holland and I have a date with destiny," Morbius star Jared Leto told ScreenRant. "By the way, just a phenomenal actor, and what a great Spider-Man. I really think he's just a terrific talent. But it would be great to get in the ring with him and go head to head."
While behind the scenes of Morbius and the MCU things are a bit more difficult, fans and actors want to see the two go head to head no matter what.
Venom, Sony, and the Marvel Cinematic Universe are all connected now
When Eddie Brock (Tom Hardy) and Venom landed in the MCU at the end of Venom: Let There be Carnage, it changed things forever. Now fans suspect Michael Keaton reprises his role as the Vulture from Spider-Man: Homecoming in Morbius.
The suggestion of a Morbius and Spider-Man crossover with Jared Leto and Tom Holland would seem ridiculous in early 2021.
However, it now feels more plausible than ever to see the Marvel Comics characters.
You can watch Morbius in theaters on April 1, 2022.
Source: Read Full Article