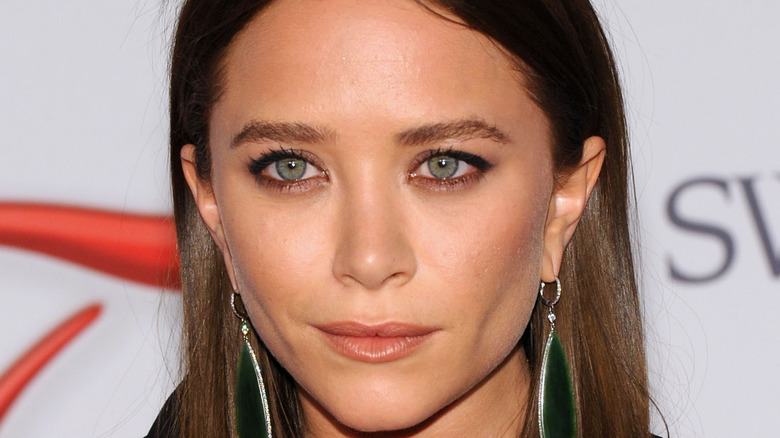 Jamie Mccarthy/Getty Images
By Joey Keogh/Sept. 9, 2021 9:58 am EDT
The Olsen twins haven't exactly had a normal life. Mary Kate and Ashley shot to fame on "Full House," taking turns playing adorable youngster Michelle Tanner, before forming their own production company, Dualstar, which was dedicated to putting out twin-centric content for over a decade. However, although the Olsens were predominantly known as actresses, they switched gears into fashion with the launch of high-end label The Row and, in the process, stepped back almost entirely from the public eye. 
In a rare 2019 interview with British Vogue, it's noted that The Row began as a side project while the sisters were studying at NYU, but it's since become a behemoth. Of being child stars, Mary Kate explained, "We've been there, we've done that, we started out that way. But this is the way we chose to move forward in our lives: to not be in the spotlight, to really have something that speaks for itself." Despite the fact she's a total fashion maven, however, the actress turned designer isn't one to shop online. 
The Olsens relish the in-person experience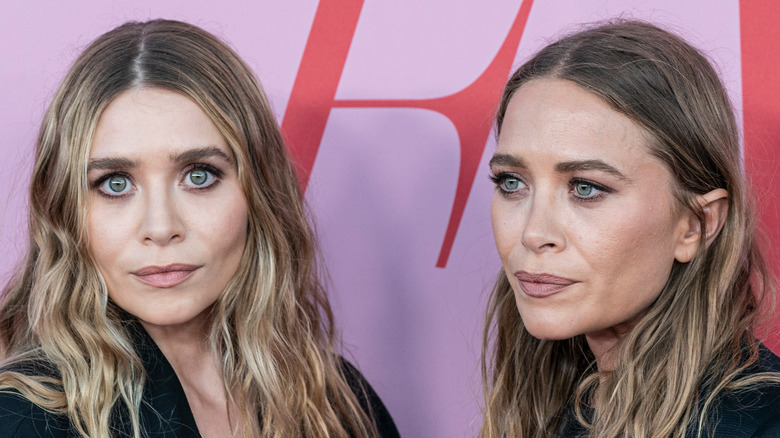 While chatting to Vogue alongside sister and business partner Ashley, Mary Kate Olsen made a startling revelation: She doesn't shop online. The revelation occurred after the interviewer suggested physical stores are still just as important in order for shoppers "to understand a designer's point of view" as well as simply enjoying "the sheer pleasure of walking around and experiencing," marking it out as "distinct from how you interact with a designer online." Mary Kate wouldn't know, since she's never experienced the joy of online shopping. The sisters had recently opened their latest store at the time, which included art installations and stunning architecture alongside the beautiful clothes on sale. 
Evidently, the in-person experience is hugely important to the Olsens. Ashley concurred with her sister's anti-online position. "I prefer to see, touch, feel, and experience," she said.
Unlike other celebrities turned designers, the twins are intimately involved with every last detail of their label. In fact, in a 2021 interview with Vice's i-D Magazine, commemorating The Row's 15th anniversary, Mary Kate and Ashley admitted that, at first, they didn't even want to be the faces of their brand. As Ashley explained, "We didn't necessarily even want to let people know it was us, in a way. I mean, it was one of those things where it was really about the product. … To this day, you'll see we really put the product first." 
Source: Read Full Article