Model Momma Chrissy is here again, bringing us the laughs.
https://instagram.com/p/BzlwlBcBqQH/
In the past, Chrissy has been known to share adorably hilarious videos of her 3-year-old daughter Luna. Like when she talked about knowing everything:
https://instagram.com/p/ByGqZBtBUhY/
Or when she refused to be called "cute":
https://instagram.com/p/ByTN8QABCDk/
And, once again, Chrissy has posted an insanely cute video of Luna. This time, it was back-to-back videos at a pretend restaurant. In this one, Luna was serving her grandma.
https://instagram.com/p/Bzti3-bBVct/
After her grandma asked for some Thai food, Luna quickly shut her down and told her to "go down the street" if she wanted it because her restaurant wasn't serving it!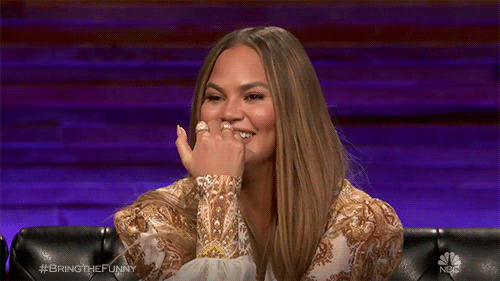 Luna, bless you for being one of us.
https://instagram.com/p/BrlPgMVBv4T/
Source: Read Full Article