Today Show star Al Roker has two beautiful homes: a stunning townhouse in Manhattan which he purchased over 15 years ago and which he had set his sights on as a young boy, and a second home in the Hudson River Valley, outside of the city.
The star resides with his wife, ABC News anchor Deborah Roberts and their three children, Leila, Nicholas and Courtney often come to stay for holidays, and it was his Hudson River Valley home where the family spent time during the coronavirus pandemic.
Wife Deborah recently took to Instagram Live where she spoke to her followers about a 20/20 report she worked on, and fans loved the look inside their Hudson River Valley home, with floor-to-ceiling shelves filled with books, photo frames and vases.
WATCH: Deborah Roberts reveals incredible floor-to-ceiling bookshelves in New York home
The cosy area appeared to be an office and living room, with two matching standing lamps offering a warm ambience, as Deborah sat on the cream couch and spoke to her followers, revealing she was doing dry January and was keeping warm with a mug of chamomile tea.
Al had previously shared a picture of his family in the home on New Year's Eve, with their lounge area decorated with a muted beige colour palette with hints of red seen in piping on the couch and window blinds.
POPULAR: GMA3 welcomes back major host afte break – but who is it?
TRENDING NOW: Lilibet Diana's baby album – ultra rare photos of Prince Harry and Meghan Markle's daughter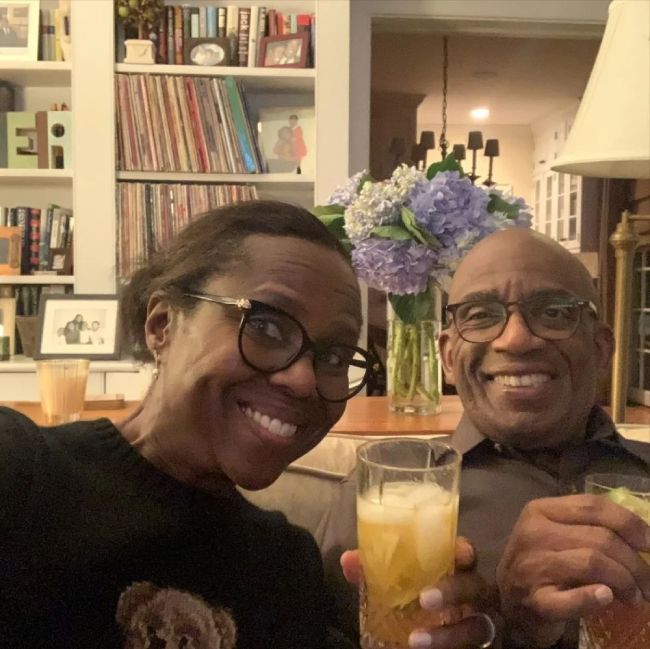 Deborah and Al in their cosy home
The inside of his home in the Hudson River Valley is often shared on Instagram, as it's where the family spent most of their time.
The property has a sprawling backyard, which Al revealed over Christmas when the snow fell and a gorgeous fire to keep the family warm.
A living space leads into an open-plan kitchen and there is also a dining area with a large family table, perfect for Thanksgiving and Christmas meals.
MORE: Goldie Hawn's epic home is cosier than ever expected
RELATED: 45 stunning celebrity living rooms we wish we had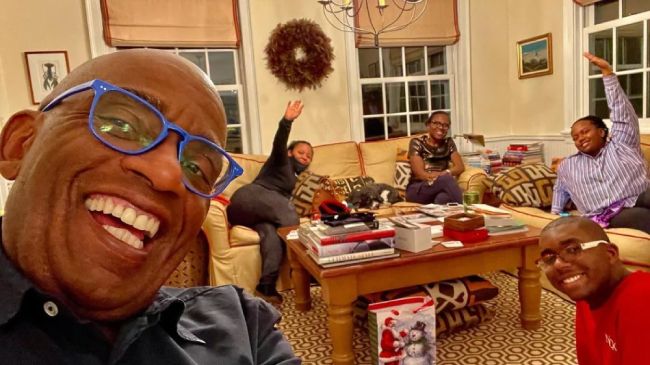 The family often gather for special moments
Al and Deborah also own a beautiful brownstone building on the Upper East Side of Manhattan – famed for its iconic brownstone houses and where fellow TV star Katie Couric also resides – although they rarely offer a glimpse into their main day-to-day home.
However over the Christmas period, the NBC show aired a segment from outside the property when Hoda Kotb, Savannah Guthrie and colleagues arrived to sing Christmas carols while wearing Santa hats.
The moment quickly left not only Al in tears, but also the rest of the cast of the show, leading Al to joke: "I'm surprised you did that without a prompter."
Read more HELLO! US stories here
Source: Read Full Article