Coffee is life — plain and simple. All it really asks for in return, is a little bit of cream, sugar, and a cute AF mug if you're up for it. Thanks to Starbucks, adults have something to look forward to in the morning when their coffee pot decides not to abide by the prefixed alarm they set for it. Starbucks works to make your mornings so much sweeter, and that whipped cream is always so perfect — pics are inevitable. Your Instagram captions for Starbucks drinks have to espresso just how much that warm or amazingly blended beverage is giving you so much life.
Sure, coffee is so accessible and innovative that you can incorporate it in any part of your day — but that morning cup holds a special place in any lazy person's heart and cup holder. It's basically the fact that if you manage to muster up enough energy to make it to that notorious green Siren, you'll set sail to a more enthusiastic day. It has gotten to the point that people will purposely dodge you until they see a cup of coffee in your hand because they know that before that cup is present, you may very well be in zombie mode.
Coffee legitimately saves us on the regular from those grouchy and really-not-having-it feels. Starbucks, in particular, deserves a bunch of kudos. So, if your drink could use a little something extra on top of it when you post it on the 'Gram, add any of these captions as the cherry on top: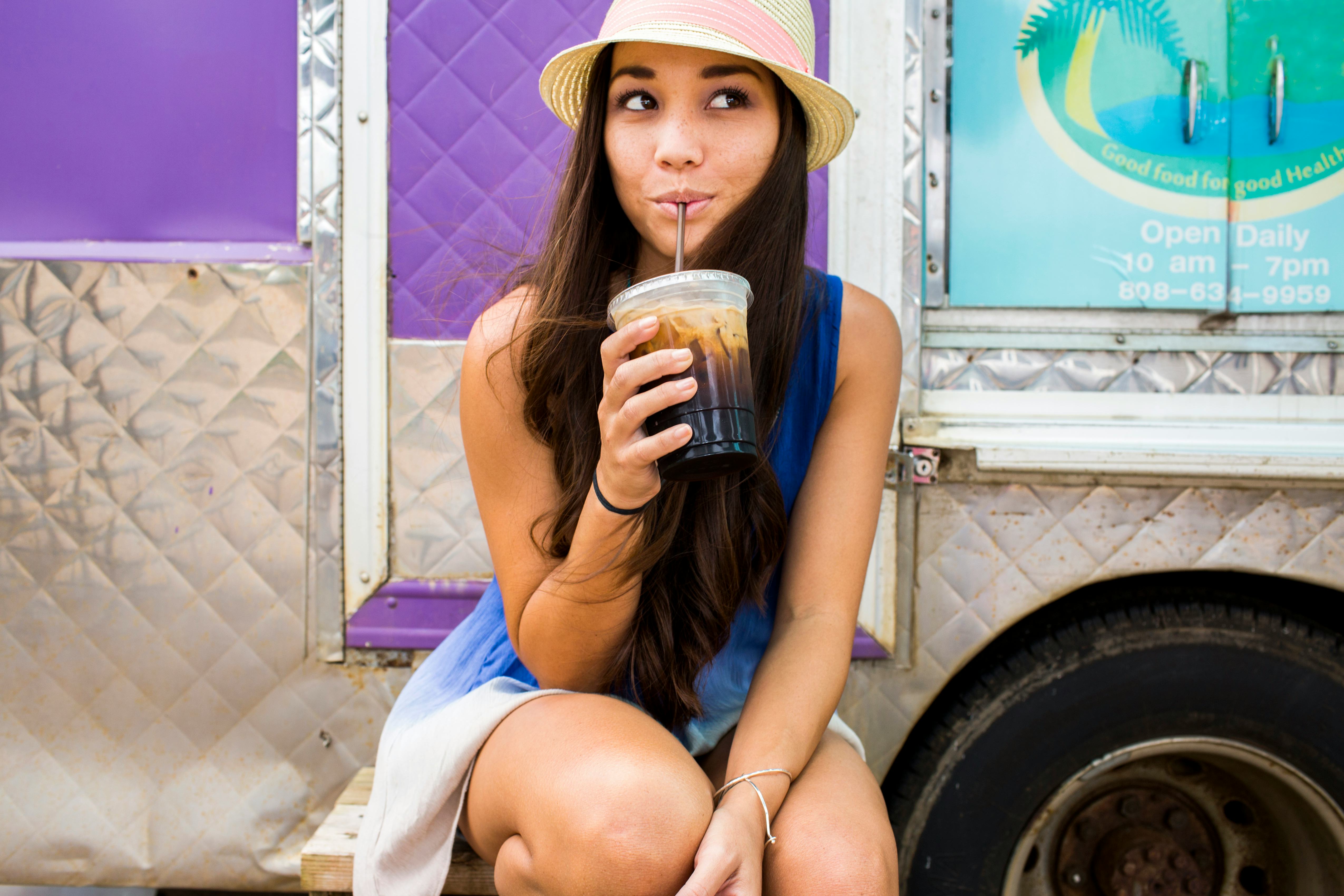 1. "A yawn is a silent scream for coffee."
2. "All you need is love and a cup of coffee."
3. "As long as there was coffee in the world, how bad could things be?" — Cassandra Clare
4. "I'd rather take coffee than compliments just now." ― Louisa May Alcott
5. "Even bad coffee is better than no coffee at all." ― David Lynch
6. "Adventure in life is good; consistency in coffee even better." ― Justina Chen Headley
7. "Never say no to coffee." ― M. Cesar
8. "A little coffee. A little sunlight. Your troubles will get smaller." ― Richard Webber
9. "Today's plan? Drink coffee and be awesome."
10. "I like big cups and I can not lie."
11. "My blood type is coffee."
12. "Even a teapot craves a Starbucks café latte." ― Anthony T. Hincks
13. "Never underestimate the power of a good cup of coffee." ― Ursula Vernon
14. "You can't buy happiness, but you can buy a cup of coffee, which is basically the same thing."
15. "Behind every successful woman, there's a coffee."
16. "Coffee is my favorite co-worker."
17. "Coffee rings are seriously a girl's best friend these days."
18. "Mornings are for coffee and contemplation."
19. "Everything gets better with coffee."
20. "If coffee were like dreams, then I would be wired in constant bliss, never needing sleep to live out my dreams." ― Anthony Liccione
21. "When life gives you lemons, trade them for coffee."
22. "A coffee a day keeps the grumpy away."
23. "First I drink the coffee. Then I do the things."
24. "Don't ever let anyone tell you that fairy tales aren't real. I drink a potion made from magic beans every day, and it brings me back to life." ― Nanea Hoffman
This article was originally published on
Source: Read Full Article