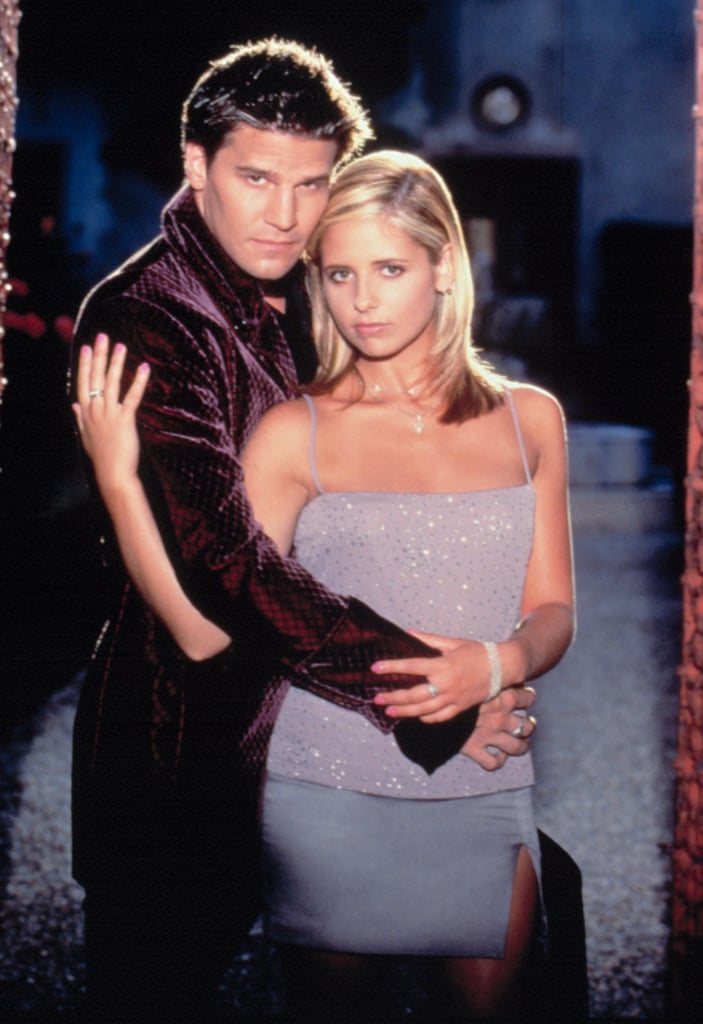 Take a Trip Down Memory Lane With the Most '90s Outfits From Buffy the Vampire Slayer

Buffy the Vampire Slayer is as '90s as it gets when it comes to screen style. You honestly don't have to know or watch the show to appreciate the fashion that was bestowed upon us. The show has everything from teenage drama to love stories with vampires (think Twilight but with a '90s/early-'00s flare!) and, of course, saving the world while wearing one stylish outfit after another. Buffy Summers, played by Sarah Michelle Gellar, somehow found time to fight off evil vampires at night, all while handling her regular high school curriculum by day. Talk about skills.
Like many teens in the early '90s, Buffy's wardrobe had just about every major trend from the decade. Her outfits included everything from bright-red leather pants that were perfect for kicking some vampire butt to a lavender sparkly spaghetti-strap top and miniskirt combo that is the perfect date-night look. (The sparkly lavender top is my personal favorite look!) Keep reading to take a look back at some of our favorite outfits from the hit TV show and prepare for a hefty dose of nostalgia. Don't say we didn't warn you.
Source: Read Full Article