Whoopi Goldberg recently made some highly controversial remarks about the Holocaust on The View. She has since apologized for her comments, but many fans aren't ready to excuse the Color Purple star. Here's what Goldberg said and how fans are reacting to her apology.
Whoopi Goldberg said the Holocaust 'isn't about race' on an episode of 'The View'
On Jan. 31, co-host Whoopi Goldberg made some controversial statements about the Holocaust during an episode of ABC's The View.
During a discussion of the Pulitzer Prize-winning graphic novel Maus, which is about a Holocaust survivor, Goldberg repeatedly said (per Daily Beast), "The Holocaust isn't about race. It's not about race!" 
When asked by her co-hosts what she thought the Holocaust was about, the Sister Act star replied, "It's about man's inhumanity to man, that's what it's about."
"But it's about white supremacy," political strategist and co-host Ana Navarro argued. "It's about going after Jews and Gypsies."
Goldberg said, "these are two white groups of people," to which co-host Sara Haines replied that "they didn't see them as white." Co-host Joy Behar pointed out that the Nazis also persecuted Black people during the Holocaust. 
"But you're missing the point! You're missing the point," Goldberg said. "The minute you turn it into race, it goes down this alley. Let's talk about it for what it is. It's how people treat each other. That's the problem."
She continued, "It doesn't matter if you are Black or white because Black, white, Jews, Italians, everybody eats each other."
Whoopi Goldberg tweeted an apology for her Holocaust comments
The Girl, Interrupted star received a great deal of backlash on social media for her comments. She has since issued an apology on Twitter.
"On today's show, I said the Holocaust 'is not about race, but about man's inhumanity to man.' I should have said it is about both," Goldberg tweeted the same day her controversial remarks aired. 
"As Jonathan Greenblatt from the Anti-Defamation League shared, 'The Holocaust was about the Nazi's systematic annihilation of the Jewish people – who they deemed to be an inferior race.' I stand corrected."
Goldberg continued, "The Jewish people around the world have always had my support and that will never waiver [sic]. I'm sorry for the hurt I have caused."
She ended her message by saying, "Written with my sincerest apologies, Whoopi Goldberg."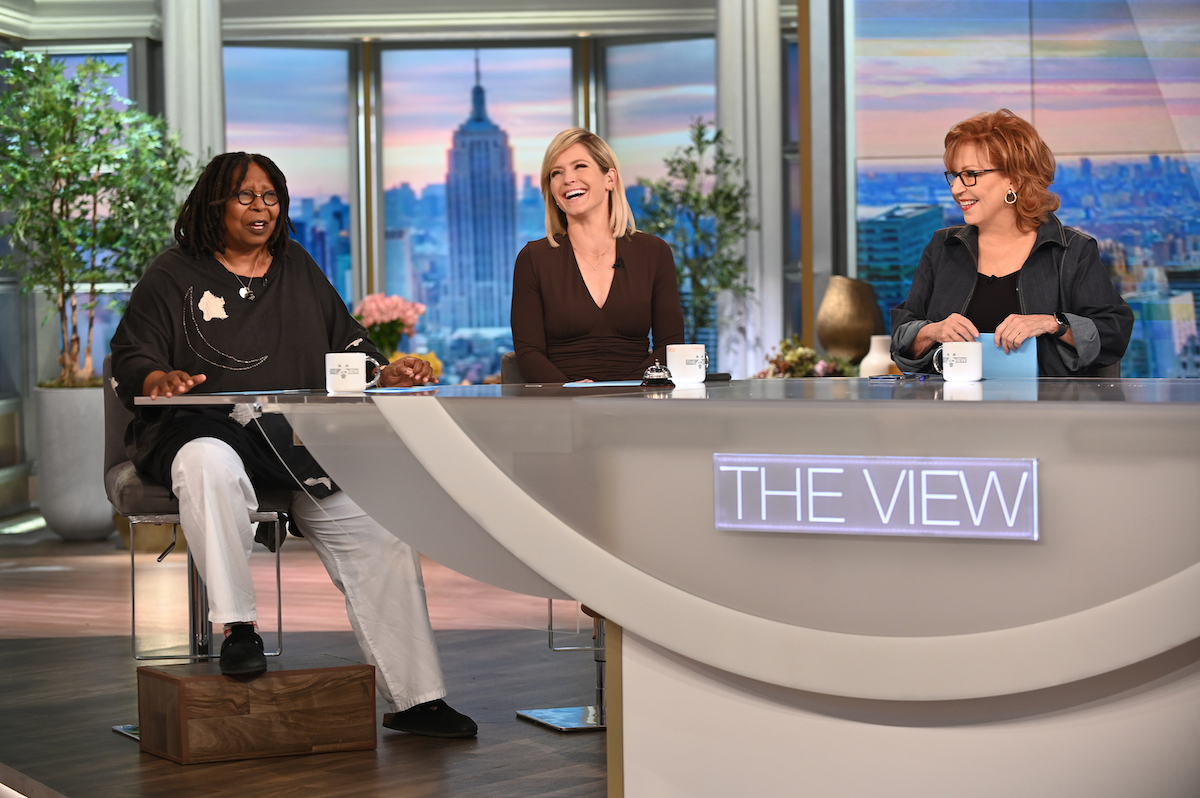 Fans are reacting to 'The View' host's Twitter apology 
Fans are reacting to Goldberg's apology, and the majority of them aren't satisfied with her words.
Few are defending Goldberg and accepting her apology. One fan tweeted, "Thank you for admitting you made a mistake, took ownership and learned from it."
But most fans aren't so quick to forgive Goldberg's remarks. One Twitter user commented, "I suppose slavery was not about race either."
Another fan tweeted, "This farce of an apology ignores some of the insane things you said during the segment. Regardless, it's not like you had a slip up in a heated moment. You are 66 years old and don't have the basic grasp of the Holocaust (which ended a mere decade before you were born)."
And another fan called out all the hosts of The View by tweeting, "Please educate yourself before you espouse such harmful views on national television again. The whole View panel would do well to educate themselves because not one of them properly challenged the ignorance of & misinformation contained within your statement."
Source: Read Full Article