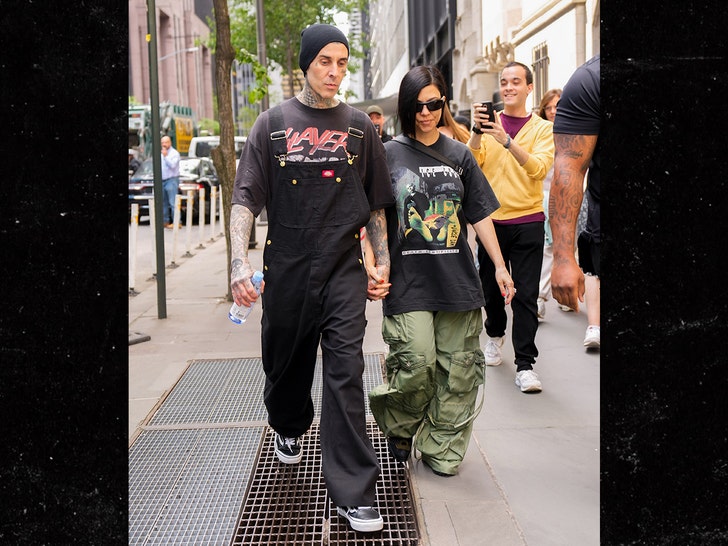 Kourtney Kardashian is apparently hittin' the road with her beau Travis Barker and the rest of Blink-182 like a true groupie … and the happy couple was out for a walk in NYC ahead of the band's epic concert at Madison Square Garden.
Kourtney and Travis were wandering down 5th Ave. Friday, sippin' some matcha just hours before Travis and co. blow the roof off the city's titular arena. They had some music-themed garb on, albeit on opposite ends of the spectrum — him in Slayer and her in Ice Cube.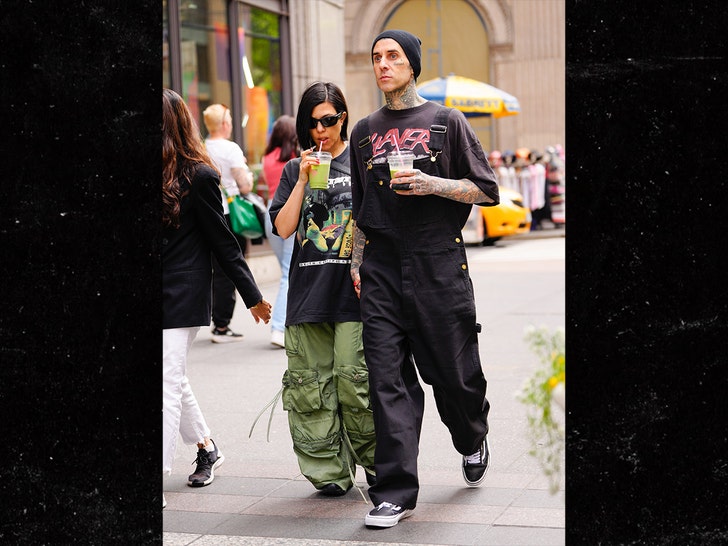 The 2 are still finding some time for each other despite their busy schedules … and as you know, we've seen them practically attached at the hip numerous times over the years.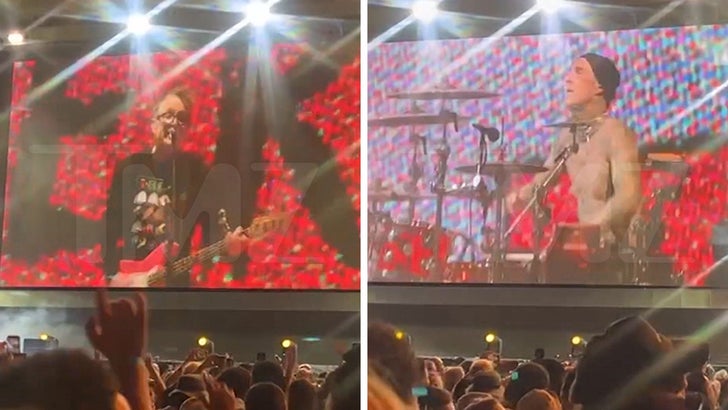 As we reported, Blink-182 rocked the Coachella crowd last month — and it was a big one, being the first time in 9 years that Travis shared a stage with his bandmates Tom DeLonge and Mark Hoppus.
Kourtney was also at the Coachella set to see her hubby get the band back together ahead of their world tour … and it looks like his #1 fan is gonna see them bring the noise to New York.
Source: Read Full Article