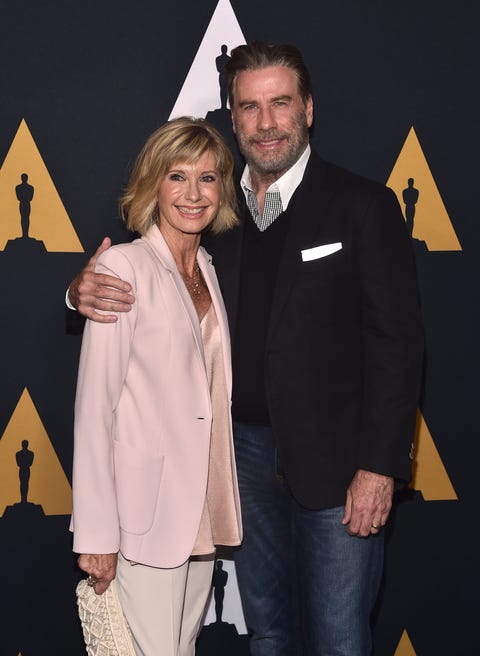 Newton-John also expressed her condolences when Travolta lost his wife, Kelly Preston, to breast cancer in 2020. "Kelly was a radiant, warm and gentle spirit—a loving, devoted wife, mother and sweet friend," she wrote in a statement. "My heart breaks for John, Ella, and Ben. No words can express my sorrow for her family. Kelly's light shines on in her beautiful children."
In addition to Travolta, stars liked Barbra Streisand and Dionne Warwick paid homage to Newton-John following news of the legend's death.
https://www.instagram.com/p/ChArKlmjhK1/?utm_source=ig_embed&utm_campaign=loading
A post shared by Barbra Streisand (@barbrastreisand)
Another angelic voice has been added to the Heavenly Choir. Not only was Olivia a dear friend, but one of the nicest people I had the pleasure of recording and performing with. I will most definitely miss her. She now Rests in the Arms of the Heavenly Father 🥲🙏🏾♥️
"Grease" is my #1 movie of all time and made me a lifelong Olivia Newton John fan. Me and my sister watched Xanadu more times than I could count. Sending so much love and prayers to a real gift of a woman and talent. #RIPOliviaNewtonJohn 🙏🏾🙏🏾🙏🏾🙏🏾 https://t.co/1M8lcVQuON
EVERY Halloween damn near. She was so sweet when I finally met her. Exactly how you want your heroes to be. Man, #RIPOliviaNewtonJohn 🙏🏾🙏🏾🙏🏾 https://t.co/GLJKwPjVLA
For Olivia ❤️ I love you. You were everything to me. Thank you for all you did for the world. I'm so sorry you're gone too soon. I'll forever cherish the note you left me backstage at Wicked. #hopelesslydevotedtoyou pic.twitter.com/rU5FWDQQJH
We have lost a great, iconic artist in Olivia Newton John, gone too soon from us at age 73. I trust she is now in the great Xanadu beyond. Know that we are forever hopelessly devoted to you, Olivia. Rest in song and mirth.
Those who would like to celebrate Newton-John's life can do so by making a donation to the Olivia Newton-John Foundation Fund at ONJFoundationFund.org.
Source: Read Full Article