Ever since she and Prince Harry decided to cut the cord on their working relationship with the royal family, Meghan Markle has gotten so much criticism from her detractors that even Oprah Winfrey has had to step in and tell critics to back off. And while there are people like Piers Morgan who seem to comment on each and every thing that the Duke and Duchess of Sussex say and do, that's not stopping the royal couple from working on their projects and possibly building a multi-million dollar media brand, that some even believe will soon become their own empire.
In fact, one vocal rehabilitation expert believes that Meghan has a special gift that will help attract fans to tune in and listen to what she has to say during her Archewell podcasts, while also putting her voice to good use. Meghan is supposedly so good at this, there's even a chance that her biggest opponents and naysayers will stop what they are doing and give her a listen. Here's why.
Meghan Markle's gift that keeps on giving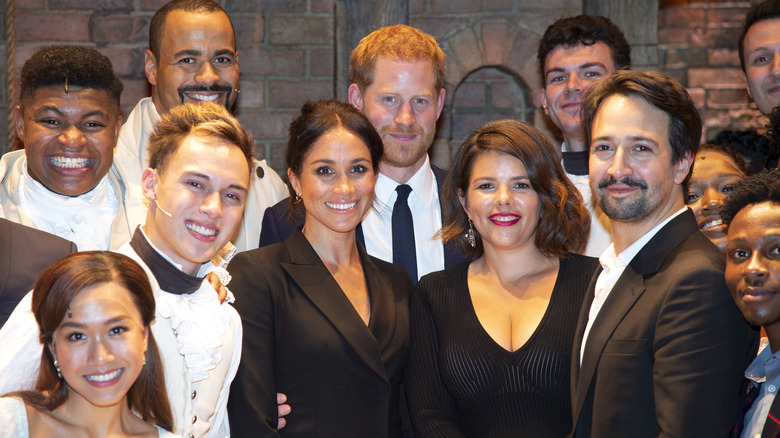 According to the Daily Mail, Meghan Markle has the best celebrity voice to calm listeners, says vocal expert Natalie Eastwood. After analyzing the voices of about a dozen celebrities, Eastwood says that it's the Duchess of Sussex and her calm and confident voice can help calm listeners thanks to her perfectly executed and deliberate delivery whenever she speaks. Eastwood worked with Huawei for the study, which also found former President of the United States Barack Obama as having the most "powerful" voice in the celebrity world. But when it comes to Meghan, the study says that the Duchess has a voice to "soothe, calm and motivate," as she "varies her rate, pitch and volume for emphasis."
Of course, this isn't the first time that Meghan has been praised for her gift as a great public speaker. According to PopSugar, she gave a memorable speech at the UN Women conference in 2015 that helped put her on the map, and, in 2020, delivered a powerful message to young girls at the 2020 Girl Up Leadership Summit. Proving that it's always a good idea to use your voice, she said, "There will always be negative voices, and sometimes those voices can appear to be outsized, and sometimes they can appear to be painfully loud, but you can use your own voice to drown out that noise." Well said, indeed.
Source: Read Full Article