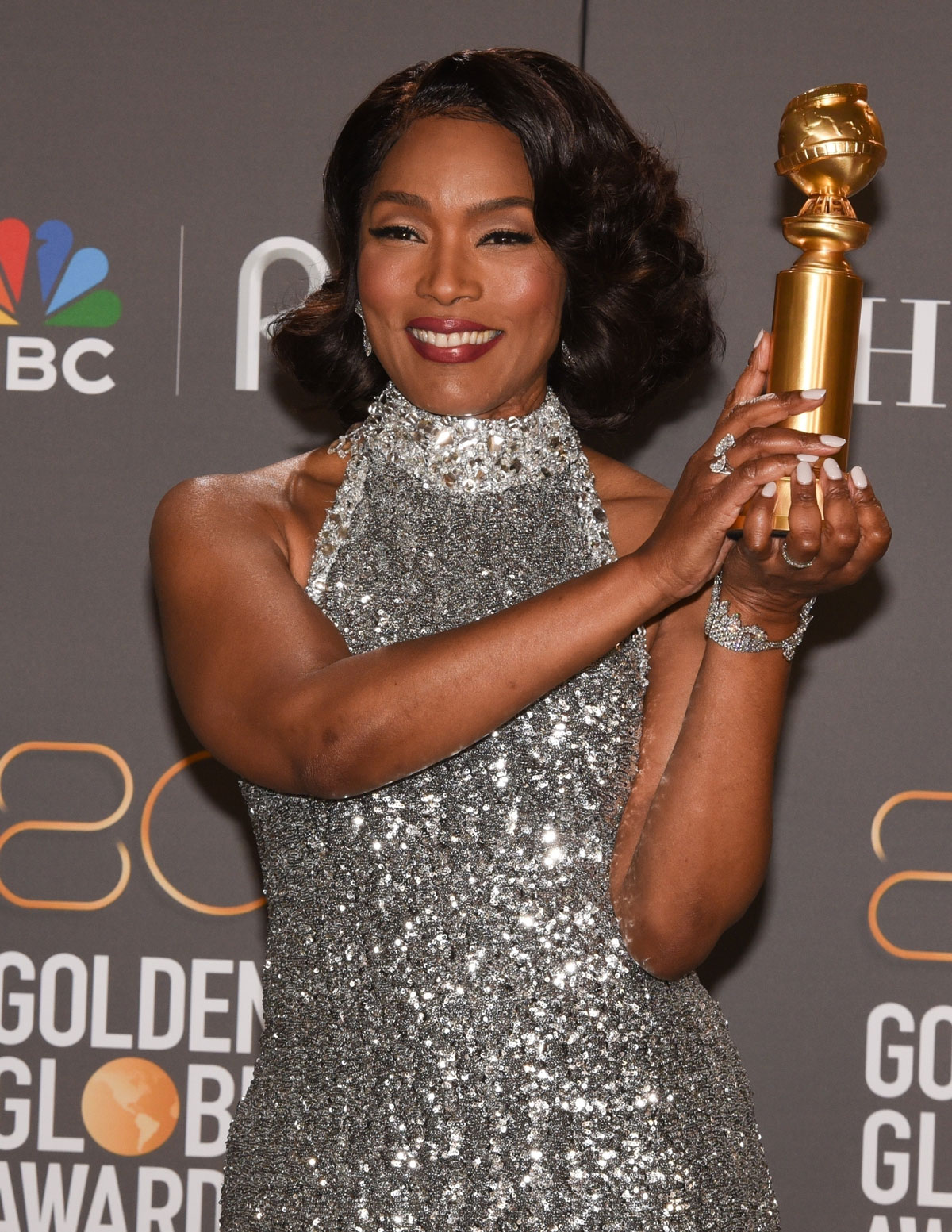 Angela Bassett won Best Supporting Actress in a Motion Picture last night at the Globes for her work in Wakanda Forever. You can see her speech here. I loved how her husband of over 25 years, Courtney B. Vance, was taping her on his phone as she accepted her award! Hopefully she's the one to beat at this year's Academy Awards. We'll get the nominations on January 24th and the Oscars air on March 12th.
Angela was in a sleeveless Pamella Roland silver metallic column gown. She looked so good and her styling was perfection. She is 64 years old!
Embed from Getty Images
Youngest EGOT winner Jennifer Hudson presented that category, Best Supporting Actress in a Motion Picture. She was in a striking CD Greene gown made up of mirrored rectangular gold tiles. I love the shoulder pads!
Embed from Getty Images
Angela's costar Letitia Wright was in a sleek Prada gown with a burnt orange watercolor-like design. I like how abstract and unique this dress is. The color blocking is risky and could easily veer messy and yet it reads elegant, if that makes sense. It works.
Embed from Getty Images
Embed from Getty Images
Pregnant with twins Hilary Swank was also in Prada, in a green v-neck sleeveless gown with two long black bows trailing from each shoulder. I've seen the pilot of the series she was nominated for, Alaska Daily, and it was good! I haven't gone back to it as there are so many other shows to watch but I'm writing this to remind myself to. She's so cute with her husband, Philip Schneider! Here's a link to an article with more about him and how they met – it was a setup! They're both so outdoorsy and I loved their Architectural Digest profile.
Embed from Getty Images
Embed from Getty Images
Emma D'arcy was also nominated for Best Television Actress — Drama (that went to Zendaya, who wasn't there) for House of the Dragon which begs the question as to when the major awards shows are going to move to gender neutral categories. Emma was in an Acne Studios look featuring an oversized jacket, trousers and a skirt. They said on the red carpet that it was a nod to being nonbinary. As an 80s child these giant suits are giving me life.
Embed from Getty Images
Emma's sort-of costar (she plays a younger version of Emma's character Rhaenyra Targaryen), Milly Alcock, was in Givenchy. Honestly I went to bed around 10:15 last night (I'm on the east coast) and missed it when House of The Dragon won Best Drama. Apparently Milly seemed kind of drunk on stage. The drinks were definitely flowing in the audience.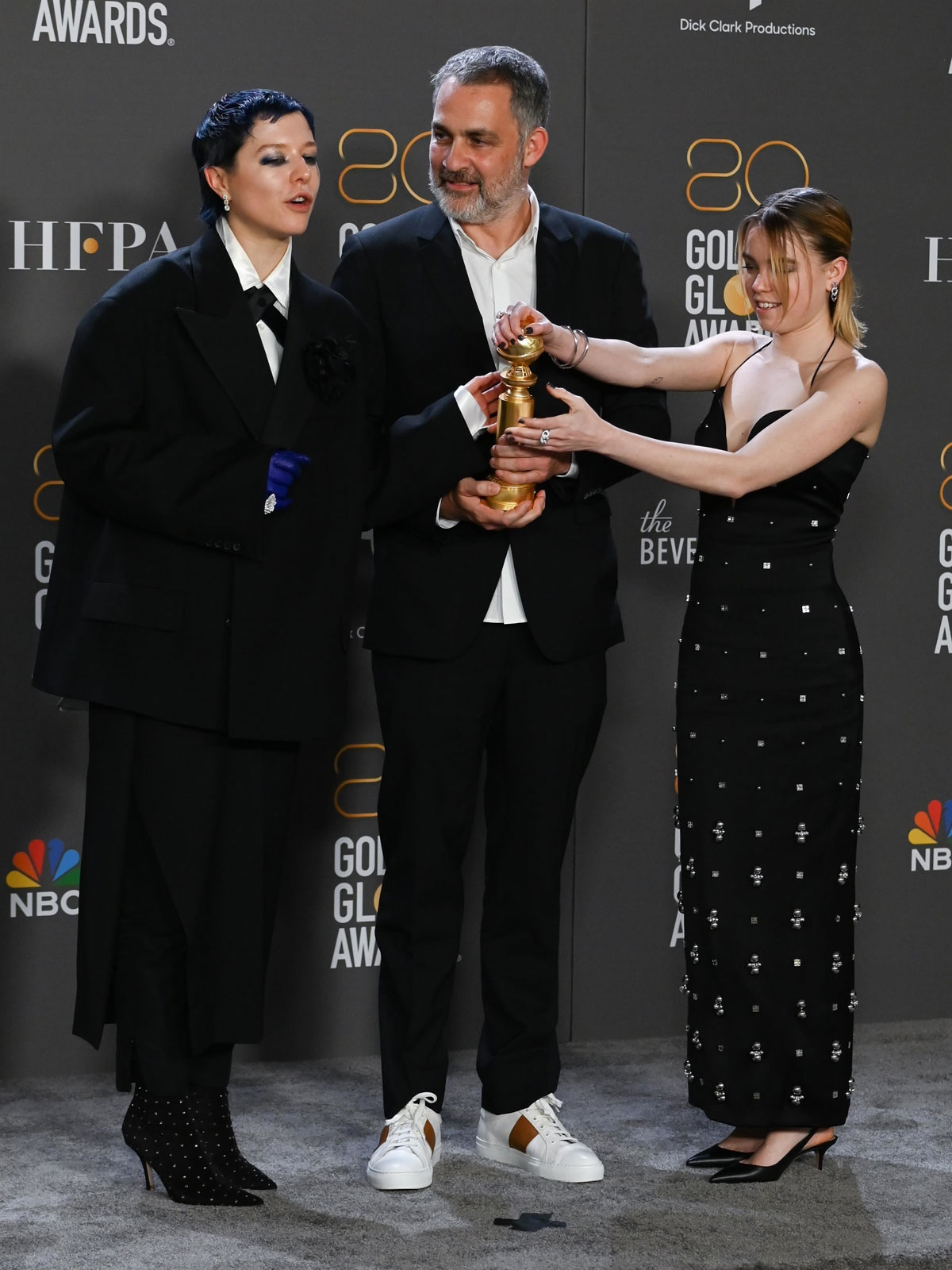 Embed from Getty Images
Embed from Getty Images
photos credit Backgrid and via Getty
Source: Read Full Article