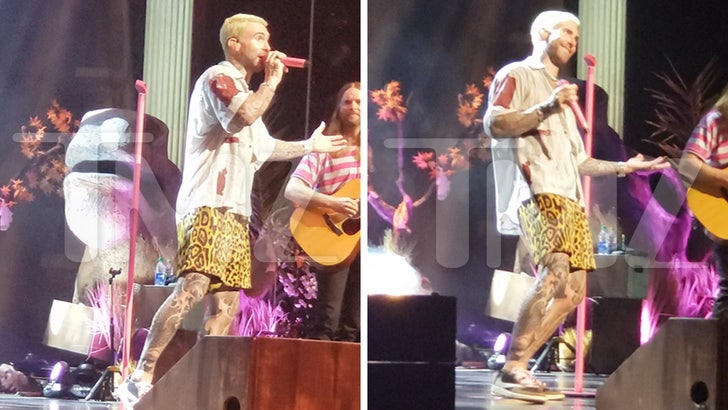 Adam Levine's lost it!!! Well, for a sec anyway 'cause he forgot the lyrics to "She Will Be Loved" … and everyone got a kick out of it.
So, here's what happened … "Maroon 5" had a show Thursday in Milwaukee at the American Family Insurance Amphitheater. Adam was sweet-talking the ladies — and gents — before crooning his 2002 banger off his debut album "Songs About Jane."
Adam quickly realized he mistakenly sang the SECOND verse first. He tried ignoring the hiccup but then … he screwed up AGAIN. 😅
The crowd actually enjoyed the blunder… but Adam stopped the show and confessed … "I f***ed up!!!" He told the crowd it's the first time he's EVER screwed up the famous track, which btw, celebrates its 20th anniversary next year.
BTW … before anyone starts throwing stones — Adam's show followed strict COVID-19 protocols as concertgoers had to either be fully vaccinated or show a negative COVID test.
Good times.
Source: Read Full Article