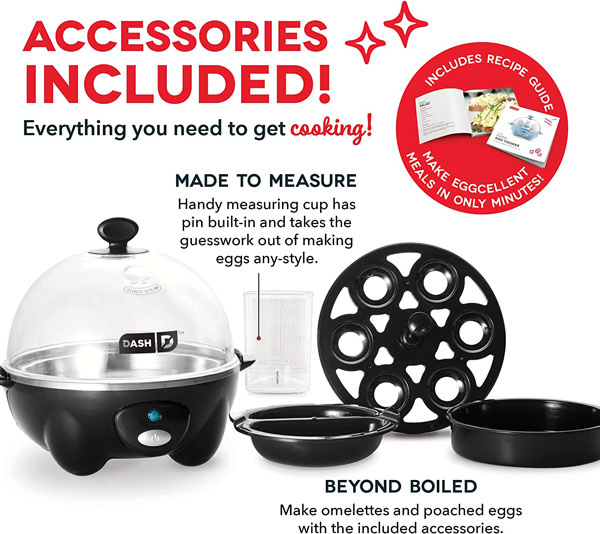 From CB: I bought a rapid egg cooker and regret that I didn't get one sooner! They make the perfect hardboiled eggs and because they're steamed they're easy to peel. My son and I are eating more eggs, which are high in protein and better than most of the junk I snack on. This Dash rapid egg cooker is the number one bestseller in egg cookers. Most colors are under $20 and it comes with accessories that help you poach eggs and make scrambled eggs too. Here are some more things Rosie and I are looking at on Amazon.
A four-in-one makeup brush for easy application and storage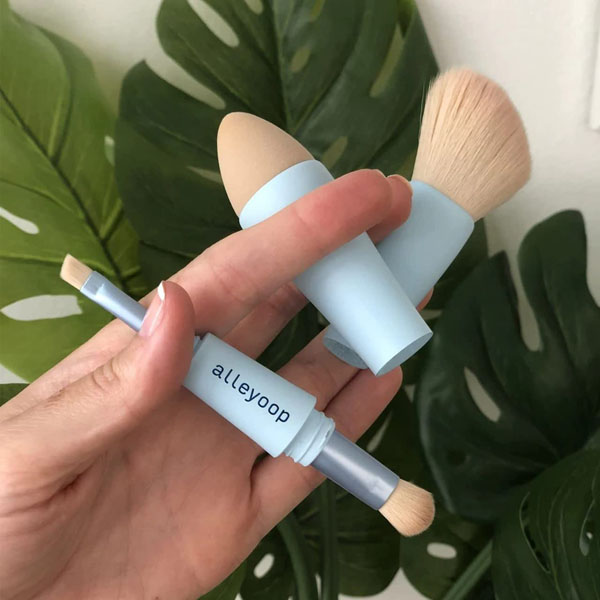 From CB: I bring my makeup brushes when traveling and they take up so much space. This four-in-one makeup brush by Alleyoop has two eyeshadow brushes, a sponge and a larger brush suitable for powder or blush. It would be great for travel or keeping in your purse. This has 463 ratings, 4.5 stars and the same score on ReviewMeta. People say it was just what they needed to streamline their makeup bag. "Love the storage pouch. Great for travel. The sponge applicator is perfect for under eye application of concealer. Very versatile." "I absolutely love this travel makeup brush and sponge combo! It's so convenient for when I'm on the go and need to touch up my makeup. The bristles are soft and the sponge is great for blending. Plus, it's compact and fits perfectly in my purse."
Create an effortless gallery wall with a set of ten frames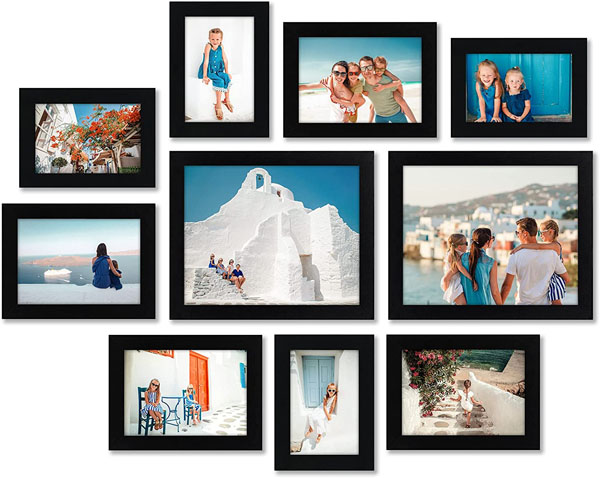 From CB: I recently created a gallery wall with frames I had on hand and it was tricky to lay out. This set of gallery wall frames is so affordable at under $35 for ten. You get four 4×6, four 5×7 and two 8×10 inch frames in choices of nine different wood and metal finishes. They can go on the wall or a table. People say these are well made and easy to hang. "I bought the white 10pc. I was really surprised with the quality. It is sturdy and looks well made. Planning on purchasing more!" "Perfect housewarming or wedding gift. These are beautiful and so sturdy. My dogs knock these off the shelf constantly and they have not been broken yet. The wooden style is beautiful and I will be buying more for our bedroom!" If you're looking to pay more for higher quality frames or want frames in different finishes, this set by trusted brand Kate and Laurel is just under $100 and has an A on Fakespot.
A hydrating night cream you'll wish you tried earlier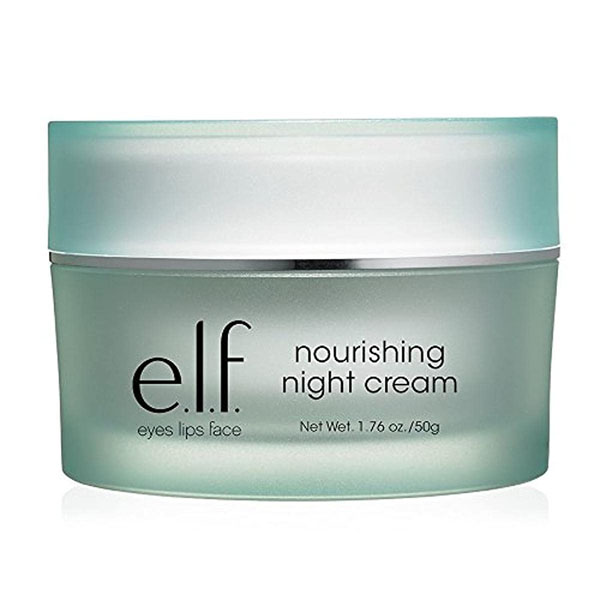 From CB: Face creams are so expensive and I've had to switch mine out to vegan brands due to an allergy. I bought this this Nourishing Night Cream from Elf and I love it! It's moisturizing without being oily, the scent is light and pleasant and it makes my skin feel so soft. This cream is just $13 and has 4.6 stars, 468 ratings and an A on Fakespot. Most reviewers like it as much as I do. "It baffles me to this day how cheap this is. I liken this moisturizer to a high-end product because it is amazing and so cheap for the great quality you are getting. I never repurchase anything but this is my go-to." "Moisturizes without being greasy. Soaks in well. Leaves my skin looking great. I really love this product."
An affordable eyeliner pencil you'll want in several colors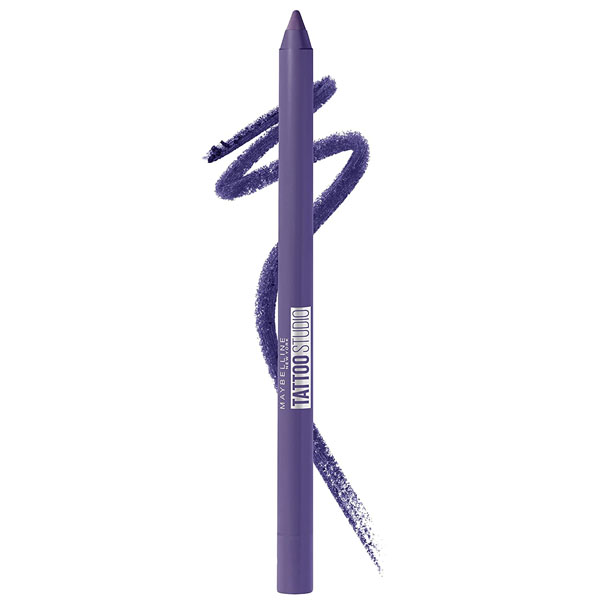 From Rosie: Summertime is approaching, and for me, that means it's time to play with fun-colored eyeliners! I sometimes dabble in the more expensive ones (usually if they're on sale on Prime Day) but my go-to affordable one is the Maybelline TattooStudio Gel Eyeliner Pencil. It's $8 and comes in 16 different colors. My favorite is Rich Amethyst. This eyeliner has more than 32,000 reviews and 4.3 stars on ReviewMeta. Reviews mention how long it lasts without smudging. "I have tried MANY eyeliners, and this is the first that I've worn all day and it didn't smudge." "I've never had a liner that lasted so long … I bought it in six colors!" "Love it, love it last 24 hours no smudging or smearing."
A hanging toiletry bag for easier travel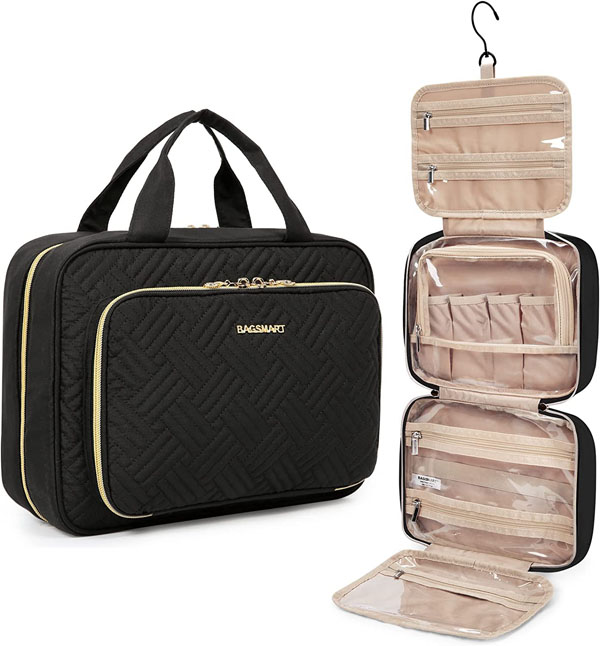 From Rosie: If you're traveling this summer and looking for something to organize your toiletry and make up, check out this hanging travel toiletry bag from BAGSMART. It comes in 8 colors and in a medium or large size. It has a 4.8 star rating, more than 8,800 reviews, and a B on Fakespot. Reviewers rave about how spacious and convenient it is. "I ordered the medium, and it has more than enough room to consolidate all skincare, shower, and makeup items. I also love that I can hang it up." "So nice to have everything in one bag, one place, easy to separate airline liquid products with the separate clear bag provided." "I got the medium size and I don't see how I would really ever fill it to capacity but I'm glad I'll have the extra space if needed."
A milk frother for luxurious coffee at home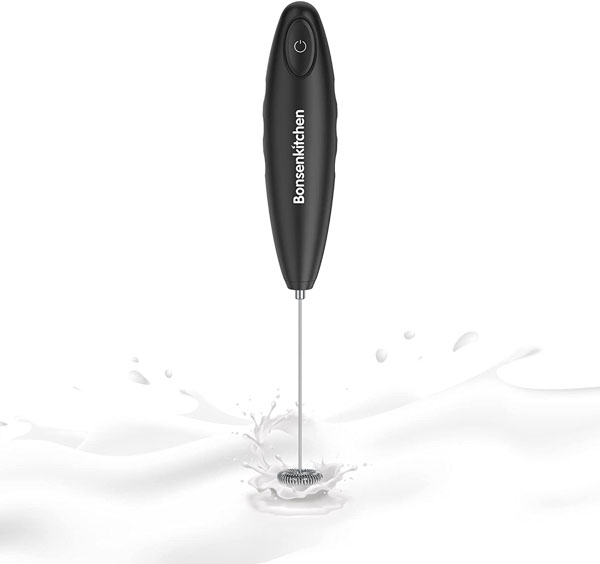 From Rosie: My sister has been on a mission to turn everyone in my family onto this handheld electric milk frother. It is pretty easy to use and affordable at $9. She uses it with oat milk (you can use any milk though) and says it's also good for mixing in matcha powder. It has more than 67,000 reviews and 4.6 stars on ReviewMeta. And just like my sister will excitedly confirm, people in reviews mention how much it's changed their coffee-drinking experience. "Soooooo worth the money. Starbucks quality foam (if you're not a coffee snob) at home." "I don't even know how I was living my life normally before I found these! Seriously, I can't even drink coffee without one now. I never knew just how much a frother could make my coffee so much better." "A few seconds and you get nice froth milk and some coffee, a sprinkle of cinnamon or powder chocolate and you will save $5 dollars every morning."
Reusable magnetic water balloons for hours of summer fun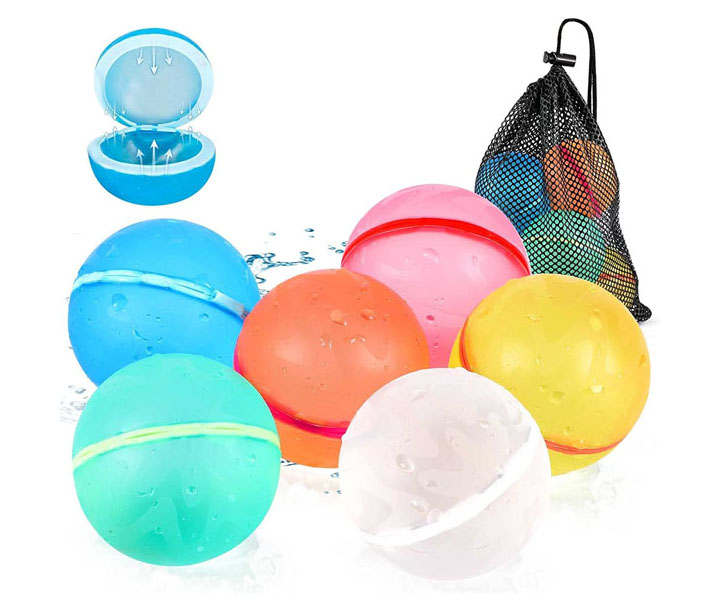 From Rosie: During a weak moment in the Spring of 2020, when we were desperate to find new ways to entertain our bored-at-home children, we caved and filled up a pack of Bunch O Balloons and had a water balloon fight in our driveway. Never. Again. It was the WORST to clean up. After coming across these reusable water balloons, I may be open to water play at home again. They're made of a soft silicon material and recommended for kids of all ages. They have more than 400 reviews and a 4.8 on ReviewMeta. Reviewers are amazed at how much better they are than actual balloons. "Where were these when I was a kid?!?! First of all they are super easy to fill. Second, they don't leak. Third, you reuse them over and over." "We got these for our toddler and they are so easy to use. We even play with them in the bathtub." "So, these things are freaking awesome. [T]hey work GREAT in the swimming pool."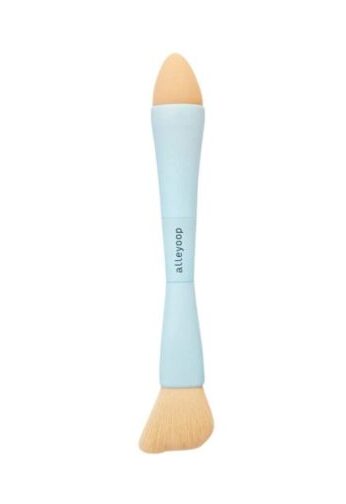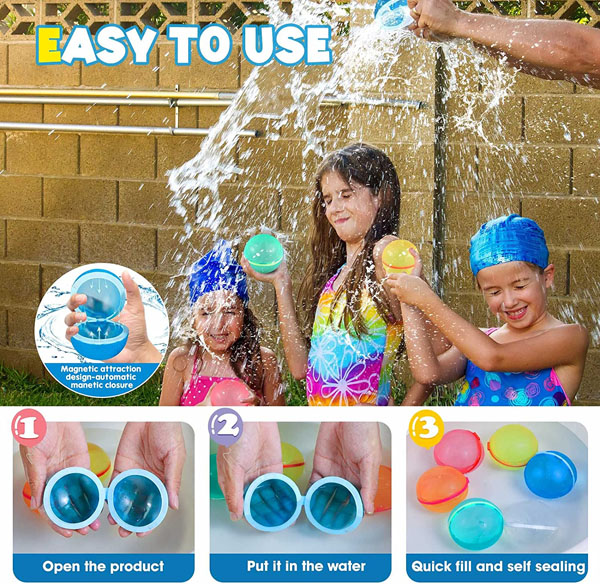 Thanks for reading and commenting on our affiliate post! If you make any purchases through these links we get a small percentage and appreciate it.
Source: Read Full Article