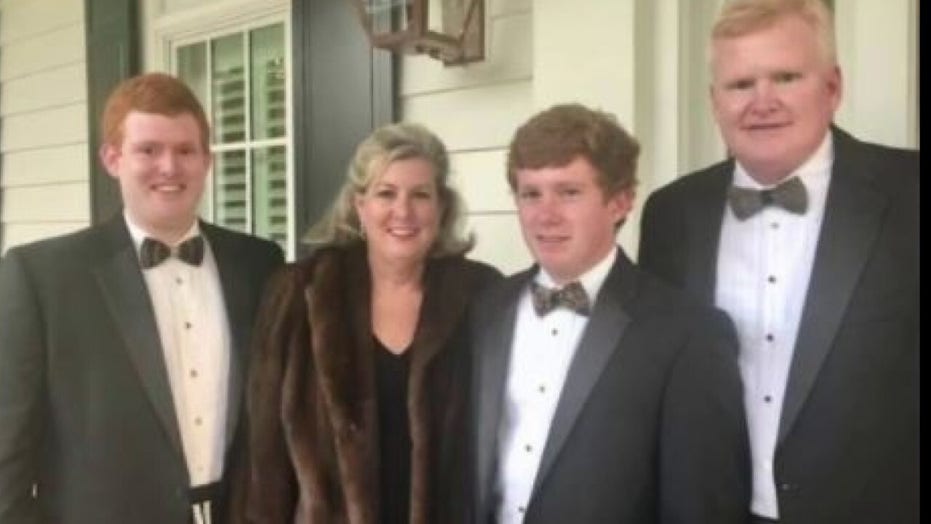 Lawyers say Murdaugh housekeeper's heirs never received money after reportedly falling, dying in family home
Estate attorneys for the Murdaugh Family's housekeeper, Gloria Satterifield, Eric Bland and Ronny Richter discuss the investigation into her death and its aftermath on 'The Story'Estate attorneys for the Murdaugh Family's housekeeper, Gloria Satterifield, Eric Bland and Ronny Richter discuss the investigation into her death and its aftermath on 'The Story'
A South Carolina judge denied a request to move a lawsuit regarding the 2019 boating accident death of 19-year-old Mallory Beach out of Hampton County, as controversy over the Murdaugh family's political influence has also shown a spotlight on a state lawmaker's move to join the defense team.
South Carolina's 16th Circuit Judge Daniel D. Hall denied a change of venue motion, ruling that defendant Greg Parker, the CEO of Parker's convenience stores, failed to present enough evidence that changing the venue would "promote convenience of witnesses and ends of justice," the decision filed in Hampton County Common Pleas Court Friday says. The plaintiff, Beach's mother, Renee Beach, as well as the other two defendants, Alex Murdaugh and his son, Buster Murdaugh, are all from Hampton County and had opposed the change of venue.
Alex Murdaugh's younger son, Paul Murdaugh, was seen on surveillance footage purchasing alcohol at a Parker's convenience store in Ridgeland, South Carolina, allegedly using an ID belonging to his older brother, Buster Murdaugh, on Feb. 24, 2019, and a credit card belonging to his mother, Maggie Murdaugh.
Murdaugh is charged with hiring another man to kill him Labor Day weekend, so his surviving son, Buster, could collect on a $10 million life insurance policy. But the gunman supposedly missed, only grazing Alex Murdaugh in the head. Tinsley subpoenaed records from the Savannah hospital where Alex Murdaugh was taken after the Sept. 4 shooting, The Herald reported.
In a separate civil lawsuit filed last month, one of the surviving boat crash passengers, Connor Cook, alleges that Alex Murdaugh sought him and other passengers out at the hospital following the February 2019 crash in an effort to control the narrative, telling the teenager having his fractured jaw X-rayed "to keep his mouth shut." The lawsuit says that Alex Murdaugh later started a "whisper campaign" to frame Connor Cook and spread the false rumor that Cook, not Paul, was driving the boat when it crashed.
The South Carolina Attorney General's Office dropped the boating under the influence charges against Paul Murdaugh after his death in June, WSAV reported.
Source: Read Full Article