Spider-Man cannot catch a break when it comes to leaks. The Spider-Man: No Way Home trailer leaked before its official release, and now it seems Sony's Venom: Let There Be Carnage post-credit scene suffered the same fate. While fans clamor for word on early screenings, studios remain cautious for this very reason.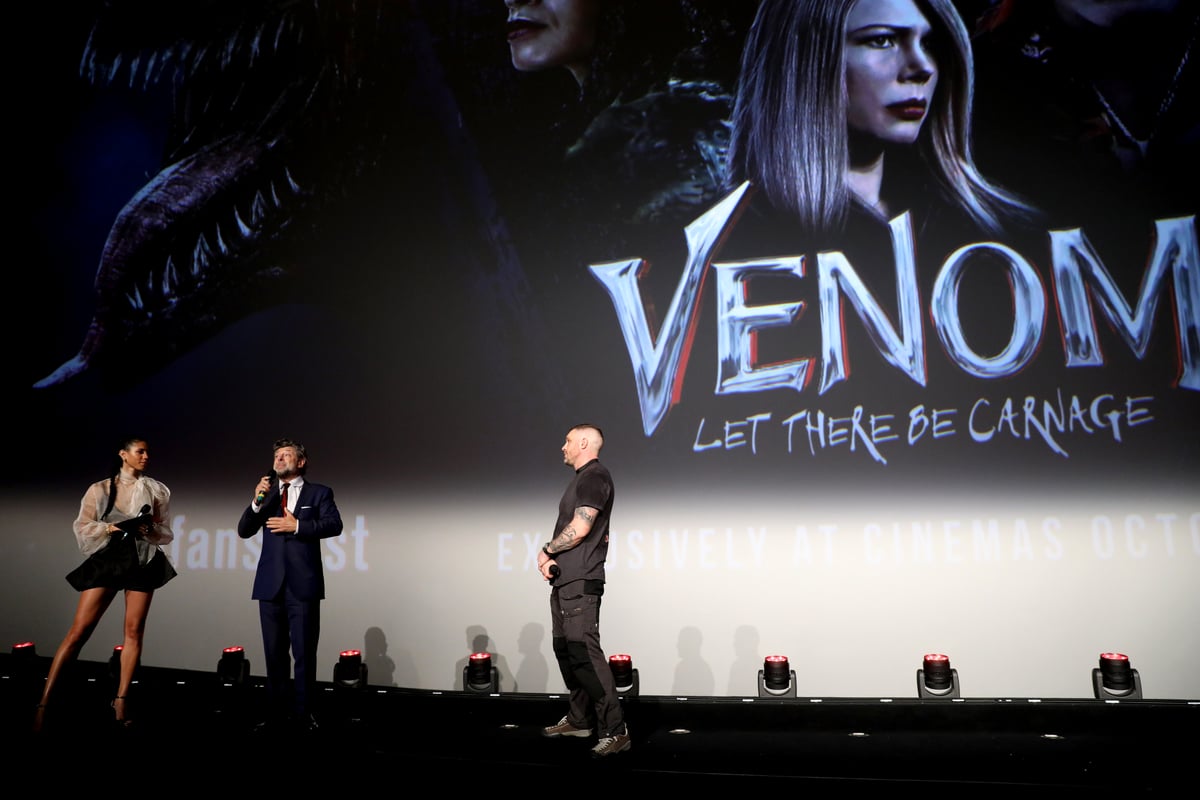 2021, the year of Spider-Man leaks
As one of the most popular superheroes, anticipation rode high among the fan base for the Spider-Man: No Way Home trailer.
The bubble finally burst on Aug. 22, 2021, when various news outlets reported a huge trailer leak. Sony and Marvel did what they could to clamp down on these leaks, but the internet moves a million miles a minute.
Once something hits the online world, removing it becomes more of a fantasy.
After a special screening in London, CBR reported huge fan reactions to the hidden scene in the end credits.
"The very first fan reactions to show up on the Twitter Events thread urge fans to stick around for the credits, stating, 'DO NOT MISS THE CREDITS!' and 'OH MY GOD, STAY FOR THE CREDITS'" CBR said.
Then, they said that the Venom: Let There Be Carnage post-credit scene audio leaked online and sparked an even bigger reaction.
"Reported leaked audio has also been shared online, though there are some segments of the sound that are hard to hear clearly. If the audio is true, however, it's another sign of where Sony plans to take Tom Hardy's Eddie Brock and Venom in future installments," CBR notes.
Was the real 'Venom' post-credit scene leaked?
Ahead of public releases, critics, and special screenings, see films first. However, these come with the risk of even one person recording video or audio, like Sony's Venom.
While no video footage of the leak exists, the audio has circulated along with transcripts if the audio gets removed.
Tom Hardy's Eddie Brock has already received praise, and the film looks to be a solid sequel. However, the discussion continues circling back to the leaked Venom post-credit scene.
This article will not include spoilers, but a few quick Google searches are all that separate the morbidly curious from spoilers.
To watch, or not to watch the 'Venom: Let There Be Carnage' post-credit scene leak
As with everything online, there has been plenty of debate over spoilers and leaks.
While leaks allow fans access to information early and can boost hype around a property, it breaks the flow of how companies and directors intend for the audience to experience things.
Spoiling a massive moment in a grainy phone video versus the big screen is another compelling argument against seeking out online rumors and recordings.
Whether you decide to seek out the alleged rumors or not, the leaked post-credit scene is sure to leave fans' jaws on the floor.
Venom: Let There Be Carnage releases on Oct. 1, 2021, exclusively in theaters.
Source: Read Full Article