Audiences worldwide fell in love with Milo Ventimiglia as Jack Pearson when This Is Us premiered in 2016. Unfortunately, as the episodes went on, fans learned that Jack was dead in the present timeline in the show. As a result, fans mostly see Ventimiglia through flashbacks, which sometimes hinders his relationship with the This Is Us cast.
Milo Ventimiglia barely sees his co-stars on the 'This Is Us' set
While doing press for This Is Us Season 6, Milo Ventimiglia appeared on The Kelly Clarkson Show to talk about the NBC drama. And when Clarkson asked him if he would miss his castmates once This Is Us ends, the actor got honest about his life on set.
"I mean, you know, look, I'll be honest, for me, I don't really work with anybody but Mandy [Moore] because I'm deceased in the present day," Ventimiglia shared. "So, I never work with the kids [Sterling K. Brown, Chrissy Metz, and Justin Hartley]."
Clarkson asked, "But you see everyone, right?" And Ventimiglia answered, "No, no. I see them when we do press. So, the thing is, they'll be on set like wherever we are. And they'll just, kind of, group together and inside joke inside joke, and I'm lost, dead dad. I've no idea what's going on."
However, Milo Ventimiglia admitted that he'd miss the This Is Us crew. He said, "For me, it is a little bittersweet to leave the group. But, for me, it's the crew. It's always the crew. I mean, you spend day after day with the people that you're with all the time. You see them, you walk past them. You know their kids' names, you know everything about them. And then it's just kind of done. You move on."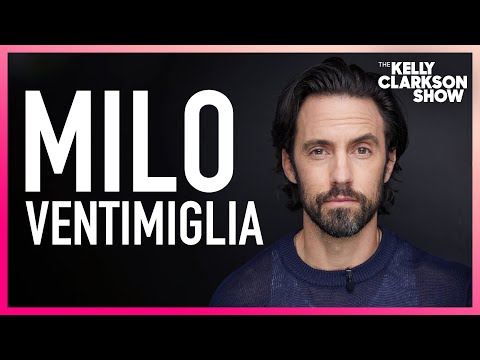 Milo Ventimiglia gushes over one of his 'This Is Us' co-stars
Since Milo Ventimiglia primarily works alongside Mandy Moore in This Is Us, the two have developed a deep bond over the years. And, in an interview conducted by E! News before the season 6 premiere, Ventimiglia expressed his love for his co-star.
"I remember saying to [Moore] that I'm not going to be happy unless you're happy," he shared. "That's been the consistent thread for Mandy and I. We both just invest so much. We communicate so much."
Ventimiglia added, "I just think the world of her. She's wonderful." He also said that Moore is "incredibly, naturally talented. She's very connected to what she does. She works incredibly hard."
Milo Ventimiglia praised his TV wife by saying he is "always inspired by Mandy. She puts a lot of effort into the work, but when the work is done, she leaves it in a studio. She walks away from it. And she's … passionate about something else: Her family, her music, her friends, giving back to community. She's a very inspirational woman."
What is Jack up to in the final episodes of 'This Is Us'?
This Is Us Season 6 Episode 4 focused on Milo Ventimiglia's character when he learned his mother died. The actor delivered a standout performance that fans praised everywhere. But what else can the audience expect to see from Jack Pearson as the series comes to a close?
"I think Jack is just consistently there no matter what," Ventimiglia told Variety. "He's there in the kids' behavior. He's there in the kids' actions, whether they're talking about him or not. There may not be much we're going to learn about Jack, but I think the thing to know is that he's always there. And going toward the end, we saw Jack's end, we'll get to understand where the true Jack's end is when we get there in April."
This Is Us Season 6 airs Tuesdays at 9 p.m. ET on NBC.
Source: Read Full Article