It may be decades later, but Beth Stolarczyk from MTV's The Real World Homecoming: Los Angeles is still addressing how she handled the infamous "blanket incident" that ended up destroying David Edwards' career as a comedian.
The 1993 Real World cast joked around about what Tami Roman was wearing (or not wearing) while she lounged in bed, underneath the covers. The entire cast got involved and some of the cast tugged the blanket off of Roman. Everyone laughed at the time, but Roman ended up exposed, wearing just her underwear and feeling violated. While other men in the house were involved, Edwards was left holding the blanket.
That's when some of the women, including Stolarczyk, said they felt unsafe with Edwards in the house. The word, "rape" was tossed around when they referred to Edwards. He was ultimately removed from the home.
Beth Stolarczyk said she used the word 'rape' but never called David Edwards a 'rapist'
Stolarczyk wanted to clarify the moment and her involvement. "It was really controversial obviously," she said on the Behind the Velvet Rope with David Yontef podcast. "And a lot of people have talked about it over the years. People have written things and to go back and kind of like break down everything."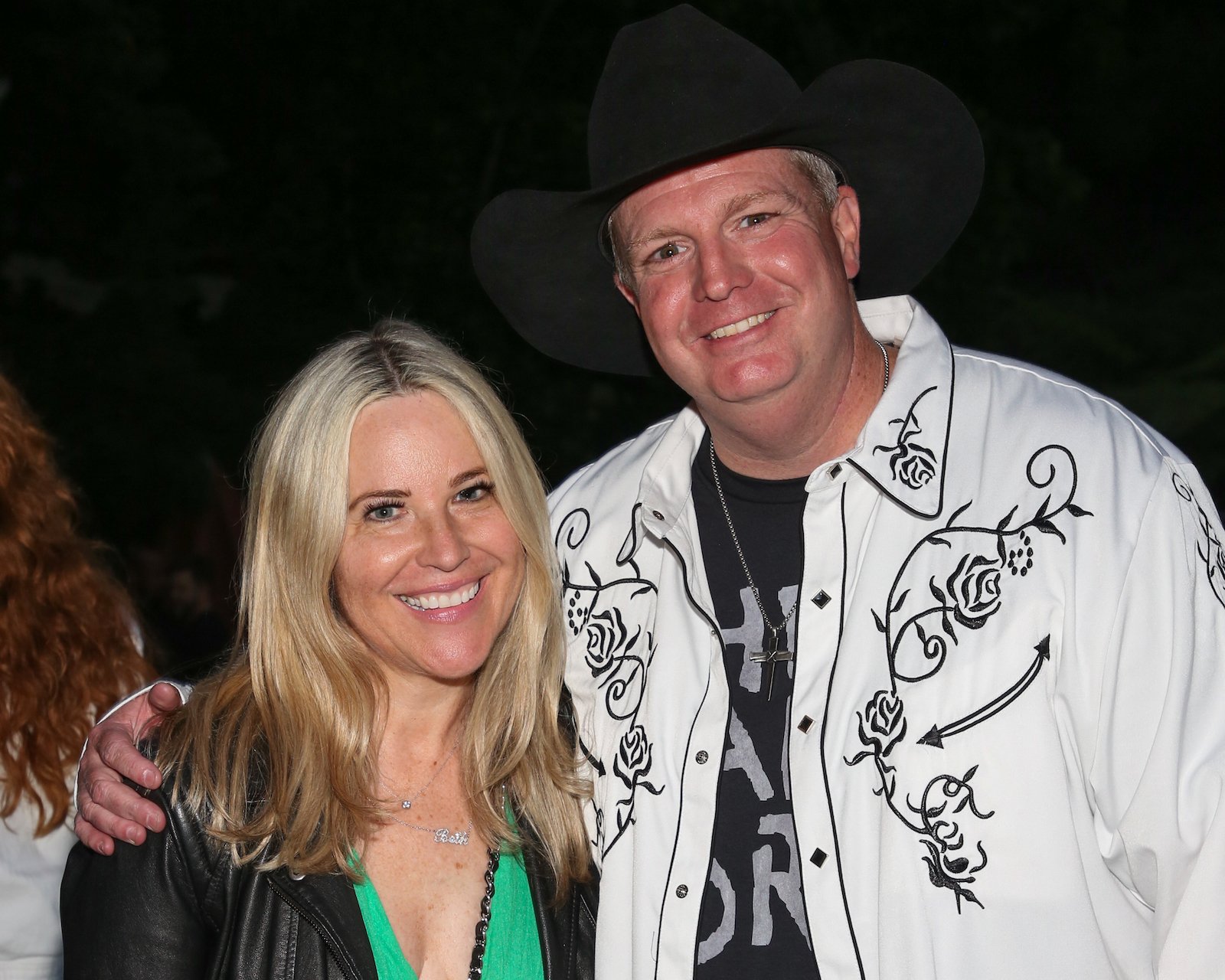 "I did not say, 'David, you are a rapist,'" she asserted. "That is not what I said. And Irene [Berrera-Kearns] actually said something about rape first. Then David said something to me. And in response to what he said to me, I said, that's something that a rapist says, no means no."
She recalled using the 'rape' term as an analogy
Stolarczyk recalled the environment as being extremely charged. "So I used it as an analogy," she admitted. "I did not say you are a rapist. It was very heated. You know, David was very aggressive. He did a lot of things before that incident. So he didn't get kicked out just because of that incident. It was because he really didn't have any boundaries. And you know, I mean he choked Jon [Brennan] and flipped him over the chair."
"On the third day we were living together, you know, and that night, you know, pulling the blankets off of Tami and then like, you know, taking off his pants in front of us. I mean, that's scary. I don't want to live with somebody that's being that aggressive," she added.
"So, I mean, we just didn't feel comfortable living with him," she concluded. "Did I want to ruin his career? Absolutely not. Absolutely not. So yeah. I mean, look, I feel terrible about what happened, but I did not make David do all the things that he did while we were living together. He's gotta be responsible for his, his actions, but I obviously, I'm sorry, I'm sorry that I used that word as an analogy, you know, I regret it and if I could take it back, I would, but I can't … so, you know, all we can do is move forward."
David Edwards said 'The Real World' incident ruined his career
Edwards opened up about how the moment changed his career trajectory. Immediately following his dismissal from the house in 1993, Edwards frantically tried to score as many roles as possible. "I went and got House Party 3," he said on an earlier episode. "I heard there were auditions there and I went and crashed it." He added, "I didn't know what the whole blanket incident, the word 'rape' being thrown around."
He had a hunch the show would impact his career in some way. "I didn't know how it was gonna affect my career, but it made me hungry. Like I got to go nail some s*** before this drops."
Edwards then shared how his career rapidly crumbled when the episode aired in 1993. "I had read-throughs that morning and we're hearing the commercials," he recalled. Someone asked him, "'Are you dragging a girl down a hall with a blanket?' And I'm like, 'My god its f****** starting.' The word, 'rape' getting thrown around. My career did like a [screeching noise]. Phone stopped ringing and s***."
Source: Read Full Article