At some point when you weren't looking in 2020, Rick Harrison of "Pawn Stars" got officially divorced for the third time. If you're like all of us and having a quick, "Wait, what?" moment, we're here to give you the skinny on what happened between Rick and his wife of almost seven years, Deanna Burditt.
On paper, Rick — who has helmed 19 seasons of "Pawn Stars" over on the History Channel since it debuted in 2009 — appears to have a spotty track record when it comes to marriage. His first marriage to Kim Harrison lasted just three years, from 1982 to 1985. And by 1986, he was already married to his second wife, Tracy Harrison. Their union lasted a seriously impressive 25 years, but eventually ended in divorce as well in 2011, per Distractify. This was also, coincidentally, the same year he met his third wife Deanna, who he married just two years later in 2013. Now that this marriage has also come to an end, you may be wondering what happened. Here's what we know.
Rick Harrison met his third wife in 2011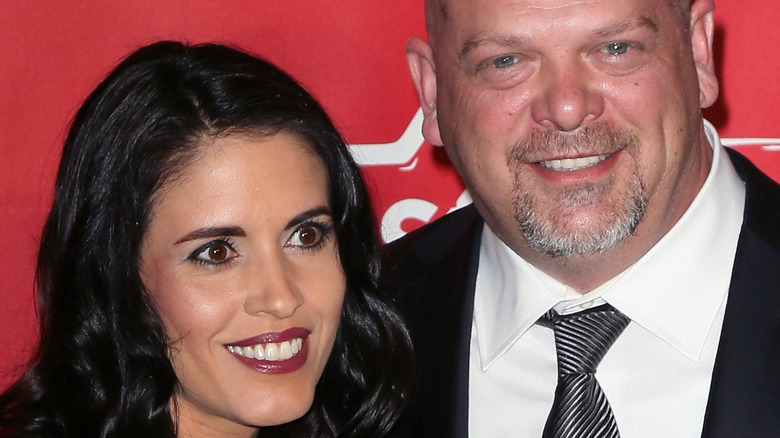 Rick Harrison met Deanna Burditt in 2011 and married her in Laguna Beach, Calif. back in 2013, according to People, by which time he was already a bonafide reality TV superstar. "I'm living the dream," he reportedly told the outlet after their engagement a year earlier. The wedding was attended by 180 guests, People reported, with Rick's "Pawn Stars" costar Chumlee acting as ringbearer and officiated by Danny Koker of the reality series "Counting Cars."
The couple exchanged traditional vows, and glam rock band Steel Panther played at the reception. "I just had no idea there was so much involved. I just thought you got a cake, had a party, buy a keg," Rick joked regarding the wedding planning process, per People.
Alas, it looks like the love story wasn't to last, and the couple got more or less secretly divorced in the spring of 2020, according to a report in TMZ. So what was the problem these two couldn't work out? Here's more.
Rick Harrison and Deanna Burditt grew apart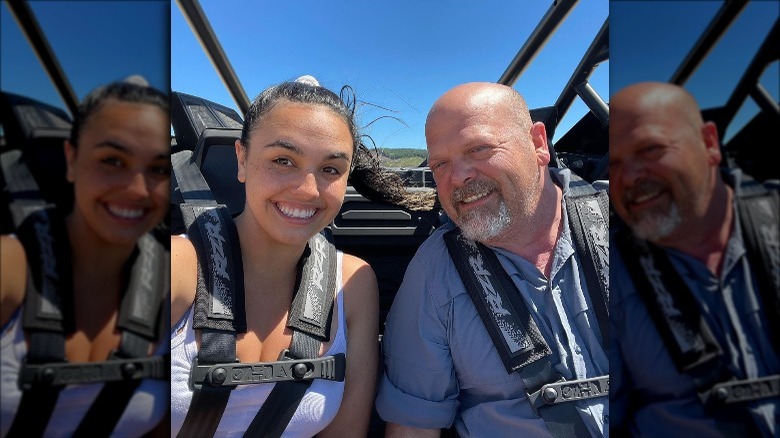 According to court documents obtained by TMZ, Rick Harrison and Deanna Burditt appear simply to have grown apart to the point where they could not continue the marriage. The outlet reported that in the suit, Rick said the couple's "tastes, mental dispositions, views, likes, and dislikes have become so divergent that they have become incompatible in marriage." TMZ also noted that the divorce may have flown under the radar thanks to the timing — it was during the middle of the national George Floyd protests, not to mention a worldwide pandemic.
Rick told the outlet, "I got three great daughters out of it," referring to Deanna's three children from a previous marriage, and added that the marriage "didn't work out and [the divorce] was a mutual decision." He also said that he's moved on. Based on the "father-daughter" pics he's recently posted on his Instagram, we can at least confirm that he still considers his step-children his own kids. "Father daughter day off roading," Rick wrote in an August 7 Instagram post (as seen above). And he's said as much about more than just one of his stepdaughters. So at least that's nice!
Source: Read Full Article