Season 2 of The Family Chantel has finally premiered, and it did not disappoint. Chantel Everett and Pedro Jimeno are back, and they brought their famous families with them. There has already been drama, and we even get to see Chantel with her new sister-in-law at a club. Things get even wilder though when Chantel's brother, Royal, shows up to take his wife home.
Chantel Everett's brother moves back to Atlanta with his new wife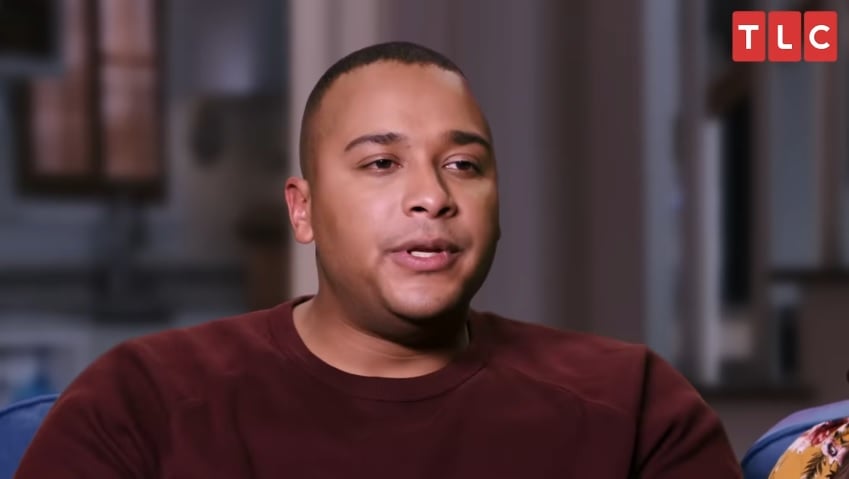 What would a new season be without some new faces in the mix? Chantel's older brother, Royal, has returned to Atlanta, and he has a new wife named Angenette. The couple met online, and were able to be together in the United States through the K-1 visa process. After a courthouse wedding, they plan to have a second wedding in the Philippines, where Angenette is originally from.
"She's really really sweet, but she's kind of quiet," Chantel says about Angenette. "And I just want her to open up to me a little more."
Chantel details that Royal and Angenette were married just a week after she came to the United States, even though they technically had three months to do so. Chantel has her suspicions right away about this new woman in her brother's life, but she invites her out for a girl's night with her sister, Winter, and some of Chantel's friends.
Chantel goes to a club with Angenette
Angenette comes over to Chantel's house to hang out with her and Winter and do some pre-gaming before heading out. On the way to the club, Chantel asks Angenette if Royal has texted her, and she says he has, and that he asked if he should come and get her. Chantel asks her if he doesn't like her going out so late, and she admits that's the case.
"Winter and I invited Angenette out because we want to get to know her, but I feel like Royal's being a little controlling," Chantel says to the cameras. "Angenette should be able to go out and not just with him, with whoever she wants."
They head to a club, and the drinks start flowing. Chantel tries to get Angenette to dance, but it's hard to get her to come out of her shell at first. After some drinks though, everyone is clearly having a good time and enjoying themselves. It's Angenette's first-time drinking hard liquor. But after some time has passed, Royal actually shows up at the club.
Royal admits he doesn't think Chantel is 'classy'
Chantel asks Royal what he's doing there, and he says he's there to get Angenette. Chantel says she didn't expect this to happen, and that Royal has "never done this" with his previous girlfriends. Royal says "it seems" like Angenette "might be a little too intoxicated."
Chantel thinks her brother didn't want Angenette to go out and be around "other guys." "Maybe he's insecure about her looking for another guy," she says.
Royal and Angenette go outside to leave, but Chantel catches up to them, and asks what he's doing there. Royal says they're leaving, and that Chantel can come along as well. But Chantel says she wants to go back inside and "have a good time." They part ways, and Royal and Angenette drive off.
Royal tells his wife that it's "very important" that she "conduct" herself "as a classy woman."
"What you don't find Chantel classy?" Angenette asks.
"No, I definitely do not find Chantel classy at all," Royal says.
"If you're a married individual, you need to make sure that you carry yourself and act in a way a married individual would act," Royal tells the cameras.
The truth is already coming to light, and it's only the first episode of season 2. We'll have to see how the rest of the season plays out from here.
Source: Read Full Article