The Blacklist has a rich history of bringing people back from the dead. This is likely why some fans don't trust when there's any character death on the show. Controversial Season 8, though full of new potential storylines, seemingly killed off one character viewers had only just gotten to know. Could they bring her back?
Who played 'Anne Foster'?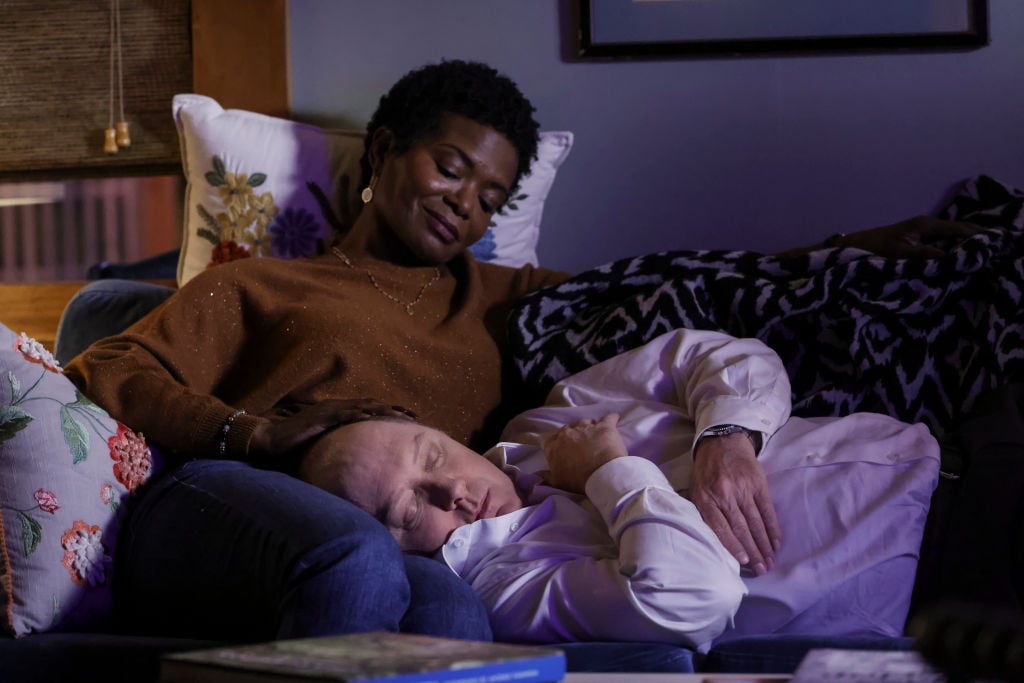 Season 8 of The Blacklist marked the first real relationship for Raymond Reddington (James Spader). At least, it was as real as it could be for the longtime criminal. For four glorious episodes, Rhonda LaChanze Sapp played the role of Reddington's love interest Anne Foster. Ironically, she also appeared in The Underground Railroad like Blacklist star Megan Boone.
The Broadway star, singer, and dancer appeared in "The Fribourg Confidence," "Ogden Greeley," "Anne," and "Misère." But, as things go in the world of RR, things went south once Liz zeroed in on the couple. Liz's revenge mission caused Anne to fall and hit her head on a table where we assumed she died.
Could Anne return in 'The Blacklist' Season 9?
On the surface, it appears as though Anne is dead. The relationship that made Reddington feel things he hadn't felt ended almost as quickly as it began. Still, we can't help but wonder if Anne's accident has to be a permanent one. Fans would love to believe she'll be back in some capacity.
"Can we just talk about the fact that Red and Anne are literally the cutest couple. I couldn't stop rewatching the scenes of them together. They had me smiling the whole time." a fan posted to Reddit.
"Spader played the part of being in love to perfection, and Anne played his perfect match. For me, it was magical when they danced," another said.
"That was my favorite episodes of the season. I loved seeing that side of Red, and Anne was just the best person for him. She loved him for who he was," another added.
With so many Anne fans, series creator Jon Bokenkamp told The Blacklist Exposed podcast following the season 8 finale that she's definitely dead. Having said that, Bokenkamp exited the show, which leaves creative direction to showrunner John Eisendrath. There's always the possibility he could decide to write Anne back in somehow.
Other 'Blacklist' characters who've come back from the dead
The only reason we can't completely trust that Anne is completely gone rests with the notion that multiple lead characters died and came back from the dead. Over the course of eight seasons, Tom Keen (Ryan Eggold), Mr. Kaplan (Susan Blommaert), and even Liz Keen (Boone) died, then re-emerged later.
The Blacklist is known for red herrings, twists, and turns, and yes — that includes death fakeouts. We don't know if Anne will return, but the season 9 premiere will be here soon enough, so get ready.
The Blacklist returns Thursday, Oct. 21, to NBC.
Source: Read Full Article