Welp, Bachelor in Paradise is almost over, and on the one hand, NOooOOOooOOOOo. But on the other hand, thank god because it's been 84 years and all those innocent beach crabs will soon be free from the stench of despair that assaults them daily.
As usual, this season promises to end in several romantic engagements that'll inevitably lead to a handful of PR stunts super romantic beach-side weddings. And as we poor, long-suffering fans know, matters of the heart on Bachelor in Paradise follow a pretty standard formula.
Step 1: The final couples decide if they're going to stay together.
Step 2: Several of them end up proposing on the beach with a fancy Neil Lane engagement ring, because nothing says romance like #SponCon.
Step 3: The all-new cast of Bachelor in Paradise's next season is forced to watch a wedding go down in the midst of their own emotional turmoil.
We've seen it happen time and time again, so naturally, the question on everyone's mind is:
Are the Bachelor in Paradise Couples Even Legally Married?
The short answer? Not always. And that's because Americans who wanna get married in Mexico need to have a civil ceremony in order for said marriage to be recognized in the eyes of the law. However, of course it's even more complicated for BiP couples, so let's break this down:
Season 1: Lacy Faddoul and Marcus Grodd
Lacy and Marcus got engaged during the Bachelor in Paradise season 1 finale, and then forced everyone to deal with their wedding ceremony during season 2. But in a plot twist literally no one everyone saw coming, it turns out there was nothing real about their wedding. They skipped the civil ceremony in Mexico and Lacy ghosted Marcus once they returned to the United States, which means they never got their official U.S. marriage license signed either.
"When we came back, we were supposed to start the paperwork," Marcus told Life & Style at the time. "But she stalled…"
Legally married? Nope, never.
Season 2: Jade Roper and Tanner Tolbert
Jade and Tanner are very much still together (they just welcomed baby #2) and got married in California during a horrifying episode of TV called The Bachelor: A Celebration of Love. Jade confirmed this wedding was fully legit on Twitter, writing, "Yes, we're legally married. @ttolbert05 is stuck with me! Although, I do respect the choices of others."
Legally married? Yes. (Allegedly.)
Season 3: Carly Waddell and Evan Bass
Carly Waddell and erectile dysfunction specialist Evan Bass found love in Paradise against literally all odds. And yep, they married in Mexico. It's safe to assume this wedding was definitely official (Chris "HELP ME" Harrison officiated), and Carly and Evan are currently expecting their second child.
Legally married? Yep.
Season 4: Nada
The blessed fourth season of BiP was an engagement-free zone, although Adam Gottschalk just recently proposed to Raven Gates. Moving on!
Season 5: Krystal Nielson and Chris Randone
Okay, so Krystal Nielson and Chris Randone got married this season and it was all very dramatic due to John Paul Jones doing the most. Unclear at this point if they've done the necessary ~paperwork~, but they seem pretty in love so let's assume they have their act together.
Legally married? Sure, why not?
So, Who's Getting Engaged This Season?
We've officially entered the part of this article that is a SPOILER ZONE, so turn away if you want to remain pure. Although let's be real, purity and Bachelor fan do not often go hand in hand. Get a full rundown over here, but the TL;DR is:
Dylan Barbour and Hannah Godwin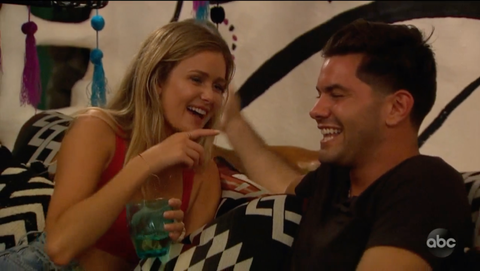 Apparently, it's happening for these two, and Dylan basically confirmed as much on Twitter:
Hey I'm Dylan, I'm 25 years old from San Diego, California, and I'm in love 🙇‍♂️ https://t.co/9bS5u128DS
Katie Morton and Chris Bukowski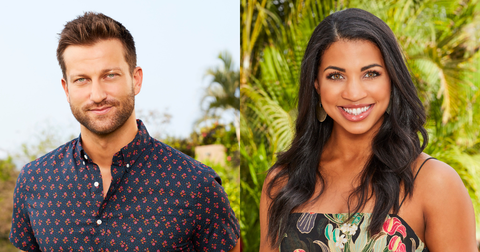 This one is especially shocking, considering Chris is one of the perpetually single forefathers of Bachelor Nation. Happy for them though!
(EXCLUSIVE BIP SPOILER)…The two other engagements this season are…
Chris Bukowski and Katie Morton
Dylan Barbour and Hannah Godwin
Soooo 3 engagements this season. Enjoy.
Demi Burnett and Kristian Haggerty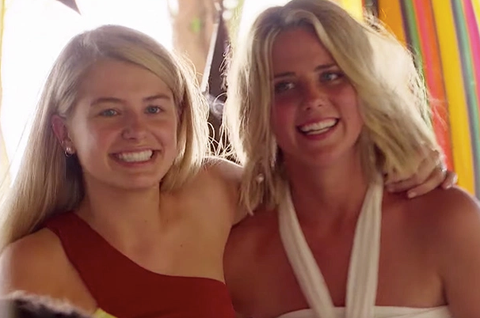 Assuming Reality Steve is right, I'm literally thrilled for these two.
(BIP EXCLUSIVE SPOILER): Filming wrapped yesterday. Here's at least one engagement I can confirm happened. Demi got engaged to her girlfriend Kristian Haggerty. Not surprised by that since the whole thing was pre-planned and ABC will milk their first same sex couple forever.
Guess we'll have to see what happens, but get ready for anywhere between 0 to 3 weddings next season!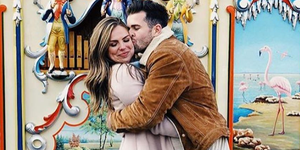 Source: Read Full Article