There have been many unlikely projects to have emerged from the coronavirus (COVID-19) pandemic, but one of the most interesting is the brand-new cooking series hosted by Selena Gomez. Gomez, who is best known for her expressive singing voice and gigs with Disney, is also a foodie and cooking aficionado — and when quarantined during the early days of COVID-19, she decided to challenge herself by launching Selena + Chef, a streaming series that is exclusive to HBO Max. With the first two seasons taking off like gangbusters among Gomez fans, many have been wondering when the third season will be streaming. Fortunately, diehard Gomez fans won't have to wait too much longer.
When did 'Selena + Chef' debut?
Selena + Chef first started streaming on HBO Max in August 2020, when many were still under quarantine orders due to the pandemic. The unscripted show is hosted by Gomez from her home kitchen, but the singer isn't the only personality on display. In fact, each episode of the show features Gomez tackling a new type of cuisine or dish, all while chatting and interacting with a different esteemed chef.
A few of the guest chefs that Gomez has welcomed to her series include Nancy Silverton, Curtis Stone, JJ Johnson, Roy Choi, and Marcela Valladolid. The show doesn't just have a food focus — in addition to prepping delicious meals, Gomez makes sure that the production donates $10,000 to the charity of each guest chef's choice.
What did Selena Gomez say about the third season of 'Selena + Chef'?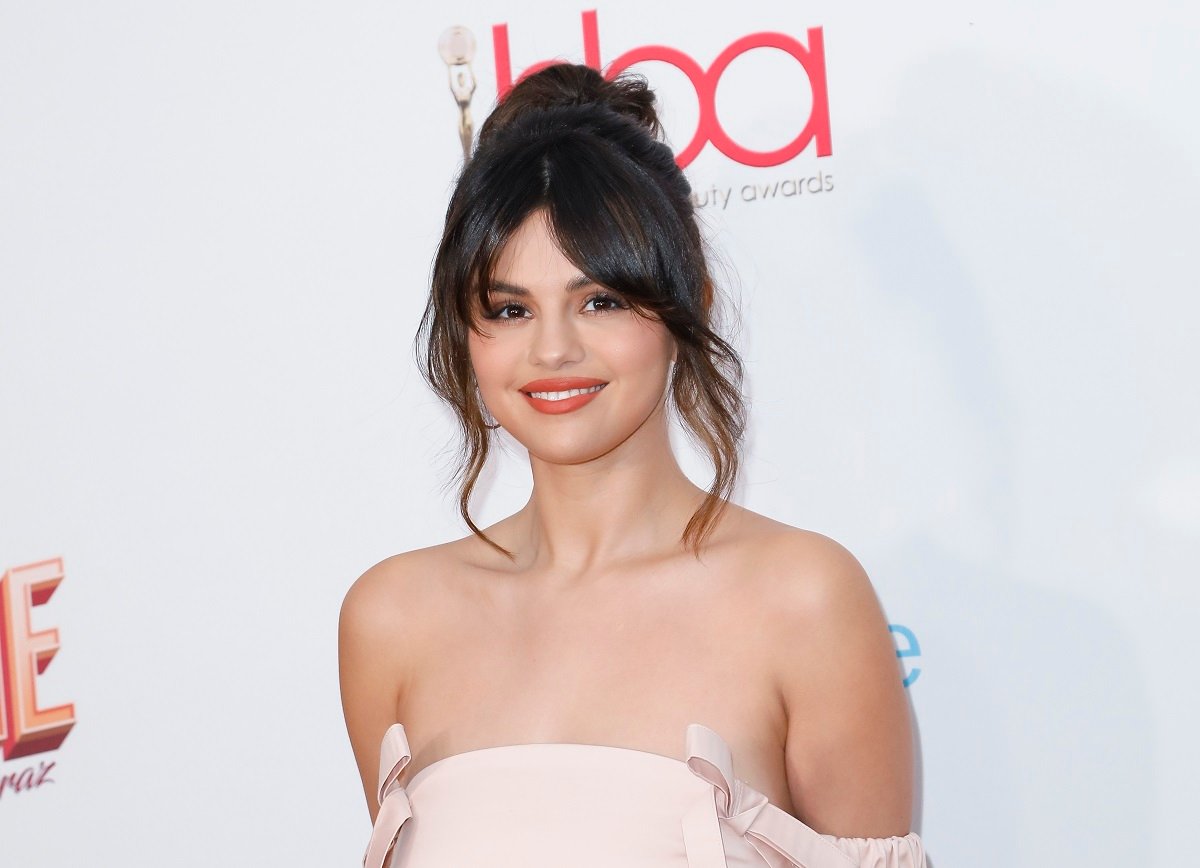 While some might have scoffed at the idea of Gomez hosting a cooking series, the actor/singer told The Koalition that her intentions with the show are to bring joy to people everywhere. "There's more important things going on, but this was an opportunity to make something that could make people smile," Gomez said. "I hope they're going to laugh because I look like a fool, and just enjoy. Like if you want to try the recipes and like — and I wanted to do that simply because I love cooking."
The first season of Selena + Chef was quickly followed by a second season in November 2020 — and in April 2021, Gomez took to social media to give fans a teaser for the upcoming third season. In the Twitter post, Gomez shared a spoof commercial for a product called the "Gomez-crowave," a specialty microwave oven. "Get yours before #Season3" Gomez wrote in the caption, without giving specific release date details or revealing any of the fun that is yet to come. More recently, in a mid-August post, Gomez shared on Twitter that the new season would be hitting HBO Max in October, although she still didn't drop the exact date.
What else is Selena Gomez up to?
In recent days, publications such as Just Jared Jr. have also confirmed that all-new episodes of Selena + Chef are set to hit HBO Max sometime in October, along with a full docket of other exciting new releases. The third season, which is set to follow the same format as the two earlier seasons, will feature Gomez cooking and learning new dishes alongside celebrity chefs and foodie personalities. Clearly, the show is a passion project for Gomez, who has thrived in the kitchen over the past year.
Still, Gomez has a long list of projects to focus on these days. The artist is heavily involved with her cosmetics line, Rare Beauty, and recently confirmed that the second season of her hit Hulu show, Only Murders in the Building, will commence filming very soon. It is certainly a very good time to be a Selena Gomez fan.
Source: Read Full Article