This article contains mention of suicide and substance abuse.
The "Real Housewives" universe was first introduced to viewers in 2006, kicking off with its first franchise in Orange County, Calif. Fast forward to over a decade later, we've seen housewives from seven different cities across the United States and have gotten the experience to live luxurious lives vicariously through them. Additionally, housewives such as Bethenny Frankel, NeNe Leakes, and Lisa Vanderpump have written themselves into reality TV history with their shady one-liners and compelling storylines.
Don't get us wrong — the lives of the "Real Housewives" aren't always champagne and designer. While it may seem as if the women are prone to shady read sessions and wig-snatching moments, some of the topics that arise on the show can be quite serious. The "Real Housewives" have touched on a number of weighty issues, including police brutality, mental health, domestic violence, and even death. It's not often that we hear of deaths in the "Real Housewives" franchise; when we do hear of them, however, it's hard to not feel emotional once you're invested into the show. These deaths have shaken cast members, and viewers have also gotten to know these guest stars who have frequently appeared throughout each franchise's seasons. Let's take a look at which "Real Housewives" stars we've lost.
Ashley "A.J." Jewell was tragically murdered during a fight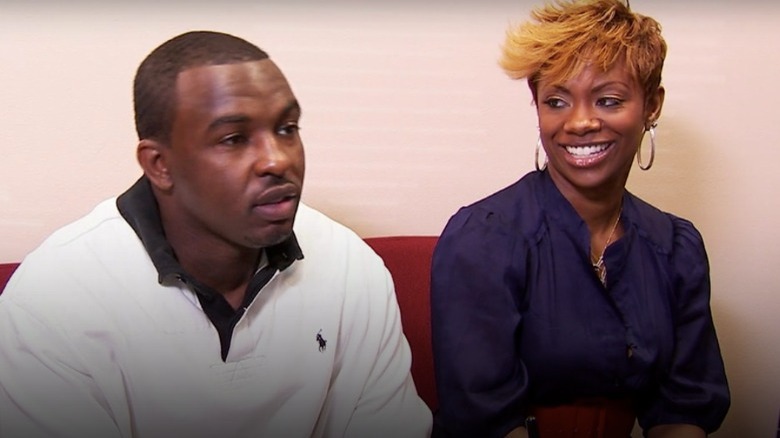 "Real Housewives of Atlanta" star Kandi Burruss may have found her "Mr. Right," but it wasn't the easiest journey. Compared to the other Atlanta housewives, Kandi's marriage to Todd Tucker was a long time coming despite all odds (*cough* Mama Joyce *cough*). Long before Todd came into the picture was Ashley "A.J." Jewell, who viewers met as Kandi's then-fiancé during her introductory season. Jewell rarely appeared on the show, but their relationship was frequently brought up due to Kandi's mom not approving of him.
Unfortunately, the rift between the two ultimately contributed to their split in 2009. Kandi explained to the New York Post at the time that Mama Joyce wasn't over the idea of Jewell having six children with multiple women. "At the end of the ['Real Housewives'] season you saw them making up, but as soon as the taping was over, they went right back at it," says Kandi. "[O]ne day [Jewell] and my mom got into it and my mom said something and he was like, 'I'm sick of this, I'm leaving.'"
Despite their relationship coming to an end, Kandi says she talked to Jewell often — and spoke just two hours before his death. Jewell was murdered on Oct. 2 2009 during a fight outside of a strip club in Atlanta, Ga. Atlanta Police Lt. Keith Meadows told WSB TV 2 at the time (via People), "It appears he was involved in an altercation in the parking lot and he received a severe blow to the head." As if the situation wasn't already tragic enough, Kandi's uncle died around the same time as Jewell, per CNN. As we can imagine, it was a tough time for Burruss.
Monty Brinson died of complications with cancer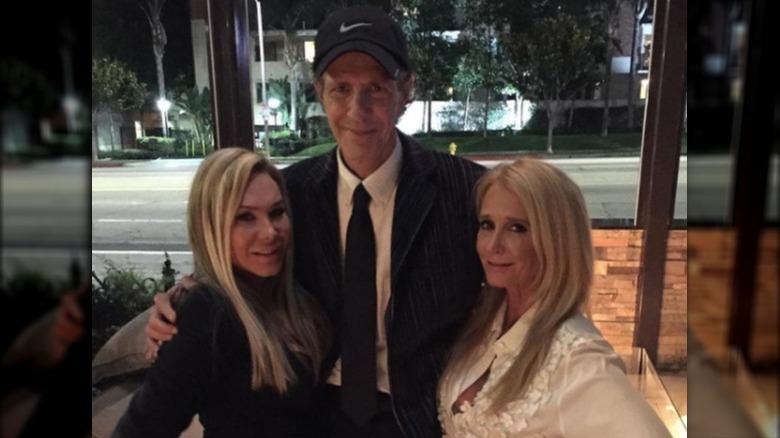 It's not often that we see divorced couples salvage a friendship once the romance has fizzled out. Fortunately for "Real Housewives of Beverly Hills" star Kim Richards and her late ex-husband, Monty Brinson, they were able to put their relationship aside to forge a genuine friendship. Kim was married to Brinson from 1985-1988, per People. A year after marriage, the two welcomed their daughter Brooke. The divorced exes remained close friends, and got even closer as Kim cared for Brinson upon news of his cancer diagnosis. On the other hand, Brinson supported Kim through her struggles with addiction and confrontations with the law.
According to People, Brinson was diagnosed with lung cancer, and in November 2015 Brandi Glanville revealed that he had developed "a tumor in his brain." Brinson also updated fans on his condition a month later, informing them that he would be spending his Christmas in the hospital. He wrote on Instagram, "So I will be celebrating Christmas in the hospital this year. Tomorrow I'm going to get Christmas Tree sent to my room and celebrate life. Then I'm going to decorate my room like a fine resort. I'm going to make the best of it."
Brinson died of complications related to cancer on Jan. 24, 2016. He was 58 years old. Brinson's niece, Hollywood socialite Paris Hilton, shared a tribute on Instagram at the time, writing, "Heartbroken to hear the sad news of my Uncle @MontyBrinson's passing after his long brave battle with cancer. He was such an incredible man with such a huge heart. … He will be truly missed."
Jeff Beitzel left Gretchen Rossi over $2 million at the time of his death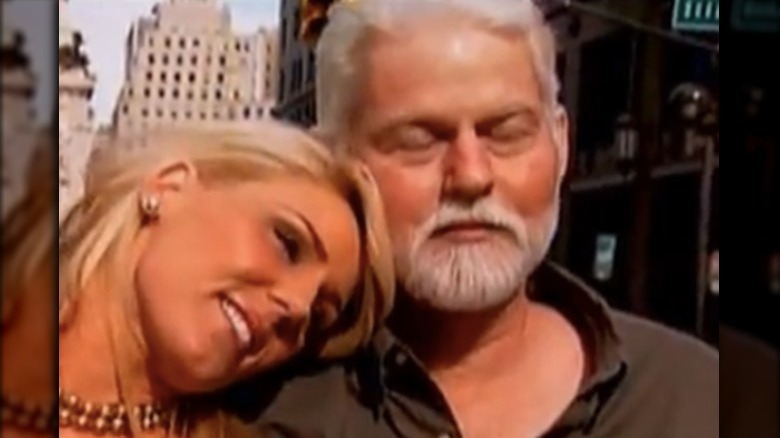 "Real Housewives of Orange County" alum Gretchen Rossi unintentionally kicked off her introductory season with a bang. The former reality star had everybody talking about her relationship with her late fiancé, Jeff Beitzel, who was 24 years her senior. As if that didn't already raise eyebrows, Beitzel was a businessman with adult children from a previous relationship. Many of Rossi's castmates questioned her true intentions with Beitzel, while she insisted she was with him for love.
Sadly, Beitzel became ill from cancer as his condition worsened throughout the season. Rossi faced criticism from the other housewives for continuing to go on vacations and attending social events. According to Rossi, she was attentive to her fiancé during his time in the hospital. "I respect someone for having a different opinion if they have been in my shoes, but I do not respect someone who chooses to make uneducated and ignorant statements about something they truly do not understand or have never experienced," she wrote in a blog post. "This is why statements like, 'My loved one was in the hospital for nearly a week and we never left their side, so I can't believe you went on vacation' are incomparable statements to me. If Jeff was in the hospital for only a week I would of [sic] never left his side either!"
Beitzel died on Sept. 13, 2008 due to complications from cancer. Rossi inherited $2.5 million from Beitzel's estate — some of which she received from his life insurance policy, per legal documents obtained by TMZ. Some of Beitzel's five ex-wives weren't too happy to hear of Rossi's secured bag, especially because the "RHOBH" alum seemed to move on to her current fiancé, Slade Smiley, shortly after his death.
Lisa Vanderpump's brother, Mark Vanderpump, died of suicide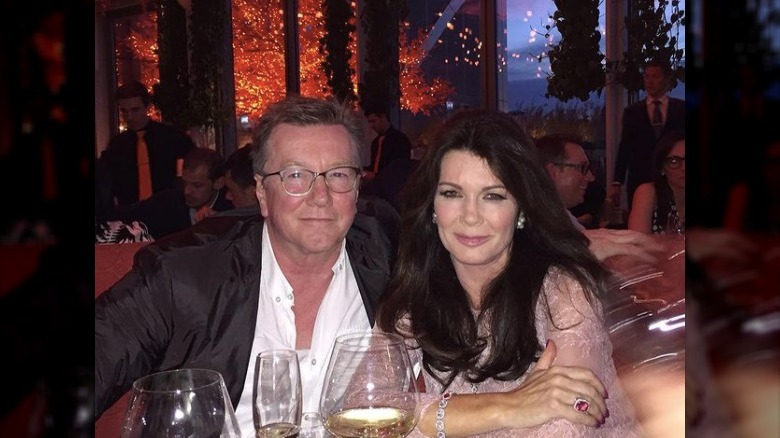 Lisa Vanderpump and her husband Ken lead quite public lives as reality stars on Bravo's "Real Housewives of Beverly Hills" and "Vanderpump Rules." It's not often that we hear many details about their family back in the United Kingdom. Viewers got to see a different side of the British couple upon the tragic news of the death of Mark Vanderpump, Lisa's older brother. Mark was found unresponsive and surrounded by bottles of whiskey at his home in Gloucestershire, England, on April 30, 2018, per People. The DJ was transported to a nearby hospital, where he died in the early hours of May 1. He was 59 years old at the time. It was later determined that drug toxicity was his cause of death.
The coroner classified Mark's death as a suicide in October 2018, revealing that he was in a strained relationship with fiancée Gemma Ramsay, and they were having 'intense' arguments a month prior to his death (via Gloucestershire Live). The coroner also shared evidence of text messages sent from Mark saying goodbye, as well as pictures of pills he had taken. She also noted Mark's previous suicide attempt in December 2017.
Mark's death took a noticeable toll on Lisa, as she became very emotional during season nine of "RHOBH." The restaurateur mourned her brother during the season premiere. "I know my brother well enough to know my brother didn't mean to do this," Lisa said. "It was a cry for help that went horribly wrong."
Bobby Zarin was diagnosed with thyroid cancer twice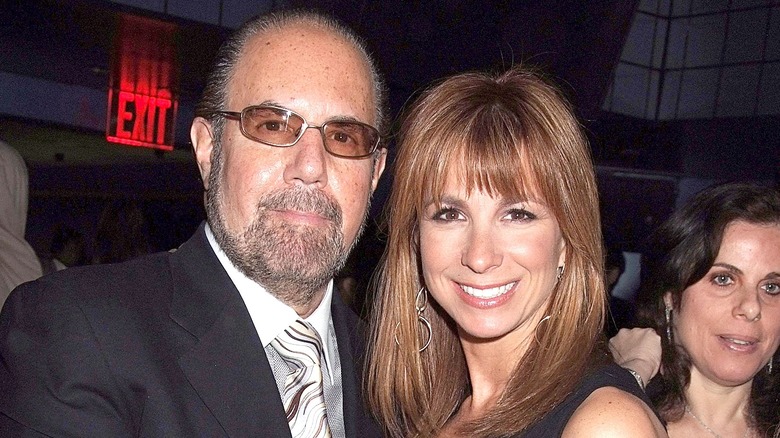 Jill and Bobby Zarin's relationship left a lasting impression on viewers. During her time in the "Real Housewives of New York" franchise, viewers saw the couple at their most vulnerable as Bobby fought thyroid cancer. Bobby beat thyroid cancer in 2009, but it returned four years later, according to People. Even after receiving the emotional news, Zarin seemed optimistic about beating the disease for a second time. "Now they are treating cancer in a whole different way. It's not where you have it but what kind of cancer you have – targeted therapy," he told the publication in 2015. "I have thyroid cancer, and it could be anywhere. In my case, it moved to my lungs. But it is still thyroid cancer."
Zarin revealed he didn't have any symptoms when he was diagnosed both times, but fortunately a routine checkup unveiled the diagnosis. The former reality star was treated for cancer for years, but his cancer "took an unexpected turn for the worst" when he was hospitalized in 2017. Zarin died on Jan. 13, 2018 at the age of 71.
The news of his death shook "RHONY" fans everywhere, as well as fellow cast members. Jill still mourns Zarin to this day; she wrote a touching tribute to her late husband on the third anniversary of his death on Jan. 13, 2021: "Today I mourn my soul mate Bobby Zarin, who lives through me every day. […] I talk to you everyday Bobby and I know you hear me. You feel me. You touch me. I have tried to live the way you taught me. To always do the right thing no matter what or how hard it can be sometimes."
Antonia Gorga died of pneumonia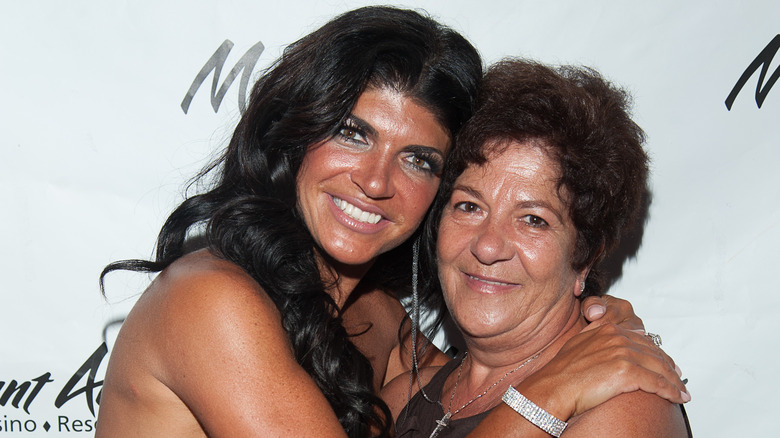 Regardless of their disagreements, "Real Housewives of New Jersey" siblings Joe and Teresa Gorga have one thing in common: the love for their family, especially their mother Antonia Gorga (not to be confused with Joe's daughter). Their mother died of a bad case of pneumonia on Mar. 3, 2017 at the age of 66, per Us Weekly. A source told the publication that Teresa didn't take her mother's death well. "Teresa has been in the hospital with her and is inconsolable now. Teresa is also in communication with [her husband] Joe and will be visiting as soon as she can," the source revealed. "This is a very hard time for Teresa. She was very close with her mother."
In the season eight premiere of "RHONJ," Teresa grieved the loss of her mother. At the time, Teresa just got out of jail after serving 11 months out of a 15-month prison sentence for mail, wire, and bankruptcy fraud. Her husband at the time, Joe Guidice, was serving a 45-month prison sentence. As you can imagine, it was a rough time for Teresa. On Mother's Day 2019, Teresa opened up about her "struggle" of not being able "to spend Mother's Day with my wonderful mom."
"I miss her every single day & know she's protecting me, my guardian angel. I wish I got just one more day," the reality star wrote on Instagram. "I'm so lucky to have learned from her & so grateful for my four gorgeous girls who I have the pleasure of hearing them call me 'Mommy.'"
Vicki Gunvalson found out about her mother's death while filming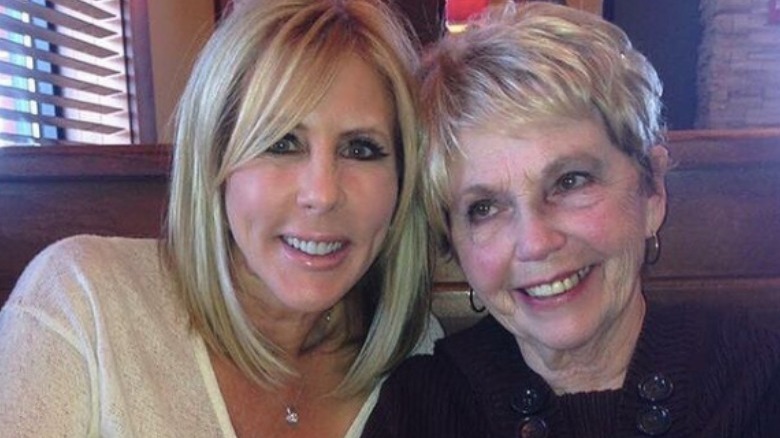 Death is already a tragedy that no one wants to confront; however, there is no worse feeling than to find out about someone's death on camera. Unfortunately, "Real Housewives of Orange County" alum Vicki Gunvalson had to experience such a heartbreaking moment while filming. In a 2015 episode of "RHOC," Vicki answers the phone while at a party and falls to the floor upon hearing the news of her mother's death. Vicki's mother, Joanne Steinmetz, died on Feb. 4, 2015 at the age of 83, per Daily Mail.
According to the outlet, Vicki spoke to her mother earlier in the day prior to the news. Although the cause of death wasn't immediately described, it appeared that Steinmetz died of a sudden medical condition. It was later revealed by the reality star that her mother died from "either a massive heart attack or an aneurysm."
A Bravo producer retrospectively asked if she regretted being filmed while receiving that tragic call. "It's part of my reality. I lost my mother. I signed up for all areas of my life to be exposed—the good and the bad. There's been a lot of great moments that have been aired and there's a lot of moments that I wish I wasn't on a reality show," Vicki said in an interview with Andy Cohen. "This is not a moment that I feel, as of right now, that I regret because statistically people are going to lose their parents, right? … I don't blame Bravo, I don't blame [production company behind RHOC] Evolution, I don't blame anybody—it's my life."
Dennis Shields died of a suspected overdose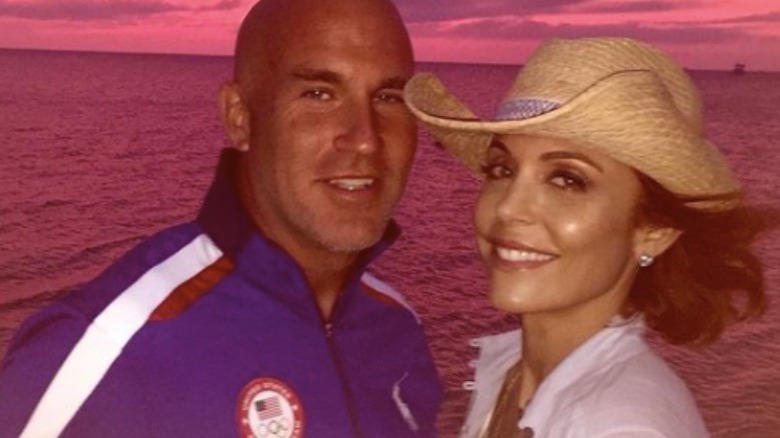 Dennis Shields' on-and-off relationship with "Real Housewives of New York" star Bethenny Frankel was quite the interesting one. While maintaining some level of mystery, the banker made several appearances on the show alongside Bethenny, whom he had known for over 30 years prior to dating. The two were in a tumultuous relationship since 2016 before Shields tragically died of a suspected overdose on Aug. 10, 2018. He was 51. As reported by People, Shields was found unresponsive in his Trump Tower apartment in New York City. The New York City Medical Examiner's Office announced that an autopsy was not performed on his body due to a "religious objection," therefore his cause of death was ruled undetermined.
Weeks after his death, Bethenny shared a heartfelt tweet about her late boyfriend. "It's hard to breathe & I appreciate you giving me the space & support to try to do so. It's excruciating-sudden death is no closure & constant ?s & memories. Our relationship is current so it's painfully raw. Trying to stay healthy & move through it w tears & close friends. Xo."
Russell Armstrong died of suicide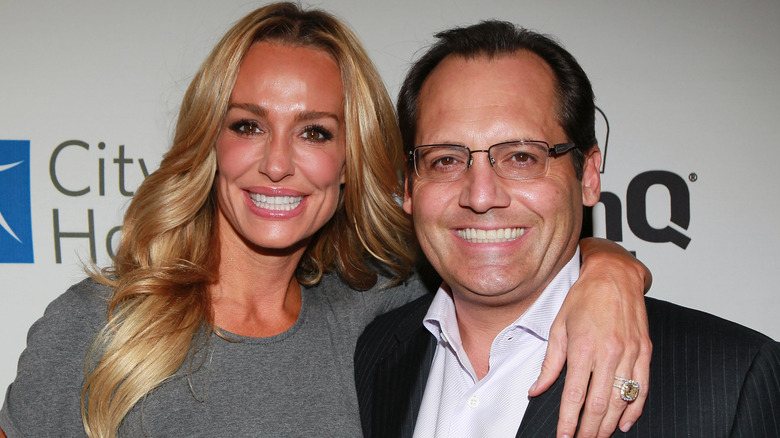 "Real Housewives of Beverly Hills" alum Taylor Armstrong and her late husband Russell Armstrong didn't have an easy marriage. Despite initially appearing to have the "picture perfect" relationship, the truth of their relationship came to light as the season went on. In season one, Taylor confessed to the other housewives that Russell was verbally and physically abusive to her. Shortly after, she filed for divorce (via HuffPost). With the weight of divorce, financial issues, and a pending legal case on his shoulders, Armstrong died of suicide on Aug. 15, 2011 at the age of 47. According to the Los Angeles County coroner's spokesman Ed Winter, the investment banker did not leave behind a suicide note before his death.
During an interview with "Life After Bravo," the "RHOBH" alum recalled being reluctant to return back to the show at the time after her late estranged husband's death. "I wasn't sure how that was all gonna play out on TV. I think part of me thought that the cameras might provide some protection," Taylor said. "And I actually think, subconsciously, it might make things better and it might help my relationship." Since Armstrong's death, Taylor has given love a second chance with her husband, John Bluher.
If you or someone you know is having suicidal thoughts, please call the National Suicide Prevention Lifeline at 1-800-273-TALK (8255) or text HOME to the Crisis Text Line at 741741.
If you or someone you know is struggling with substance abuse and mental health, please contact SAMHSA's 24-hour National Helpline at 1-800-662-HELP (4357).
Source: Read Full Article