Power Book II: Ghost Season 3 is on track for a fall/winter 2022 release date. However, everything is set to change for Tariq St. Patrick (Michael Rainey Jr.), especially at school. As fans know, Tariq has been using the school as a cover for the criminal drug enterprise that he runs with the Tejada crime family helmed by their matriarch Monet Tejada (Mary J. Blige), and his best friend Brayden (Gianni Paolo).
Now with season 3 approaching nothing will be the same for Tariq at school.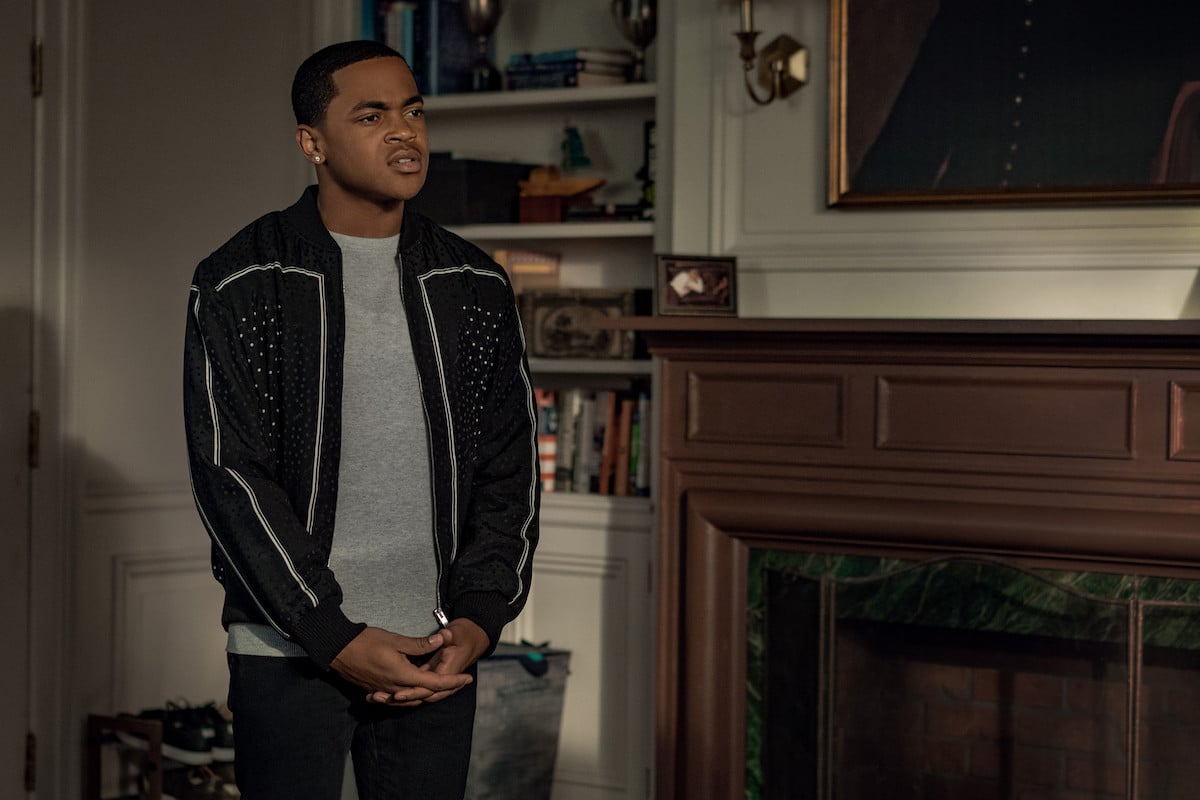 'Power Book II: Ghost' Season 3 will be shocking
As we saw at the end of the second season of Ghost, Tariq was acquitted of murder, Lorenzo (Berto Colon) accidentally shot and killed Monet's nephew Zeke (Daniel Bellomy), and Monet killed Mecca (Daniel Sunjata). Going forward nothing will be the same for Tariq or the Tejada family.
Season 3 is currently in production and Power Universe creator Courtney Kemp has warned fans to expect some shocking twists and turns. "There will be fault lines drawn between Tariq and his friends, for various reasons," Kemp explained to Entertainment Weekly. "And then those will affect some fault lines that will be drawn within the Tejada family. There will be a series of earthquakes, and then a series of aftershocks that will shake the foundation and remake the series in a really sort of impactful way. That's season 3."
In fact, Tariq's school life will never be the same.
Tariq's school life won't be the same in 'Power Book II: Ghost'
As we know, Brayden has been forced to leave Stansfield University to join his father's company. It's a ploy to keep him and Tariq apart. Moreover, he and Effie (Alix Lapri) are hiding a dark secret about Lauren's (Paige Hurd) death from Tariq.
As we know things haven't been the same at the school since Tariq was arrested. Though he might drop out in other circumstances, we know that he's required to get his degree in order to fulfill the terms of his father's will and inherit his money.
Still, without Brayden on campus, things aren't ever going to be the same. "To be honest with you, I have no clue," Rainey told PopSugar about what's next. "I just know that Tariq's going to be making some money and obviously he's going to be fighting a lot, because he's trying to figure out what's going on with Lauren and how her situation went because he doesn't really know what happened. Then, like we said, between Brayden and Effie, they're trying to hold that truth for him. So that's going to be another thing to unfold. It's going to be a lot going on."
Brayden and Tariq's relationship will change in season 3
It appears that Brayden and Tariq's relationship will change drastically in season 3. Not only is Brayden hiding the truth about Lauren, but the drug game is also forcing him into a darker headspace. Just wait for it," Paolo said during an interview with This Is 50. "Brayden is just getting darker and darker and deeper into the game. I think season 3 is Brayden's coming-out party for who he really is. You're gonna see. I'm telling you."
He added, "And we're getting these scripts, and I'm like, OK season 1 was great. Season 2 was like holy f***. You saw it on Twitter, how insane everyone went. I'm getting these scripts for episodes one, two, and three and I'm like, the bar is just being set higher and higher," he added. "I'm reading it [thinking], people are gonna go nuts for this. It's even way better than season 2, and I'm like, this is crazy. So I'm excited for everyone to see this."
Source: Read Full Article