Once Upon A Time in Hollywood is the ninth film by the brilliant and unpredictable Quentin Tarantino. This film has an all-star cast, so much so that we almost couldn't keep up with the talent on the screen. This movie takes place in the 1960s, the Golden Age in Los Angeles. It follows a television actor and his stunt double as they try to maintain their success.
RELATED: 10 Highest-Grossing Quentin Tarantino Movies, Ranked
This movie is hilarious and dark all at once, and it will definitely keep you interested. In case you needed reminding of the famous actors behind this film, we made a list. Here are the actors from the movie, ranked by their current net worth.
Click the button below to start this article in quick view
10

Margaret Qualley – $3 million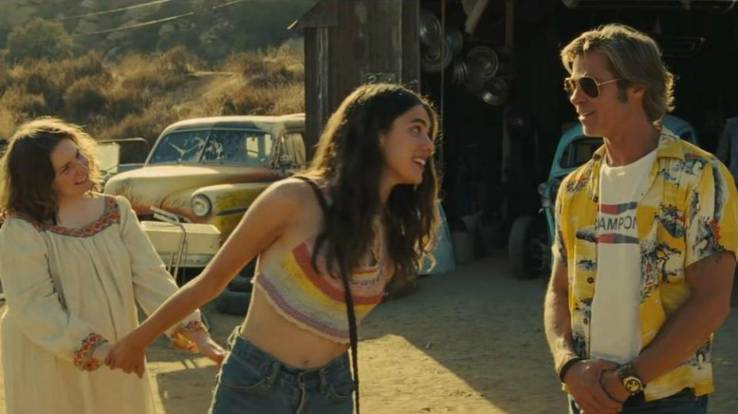 Margaret Qualley plays Pussycat, the young flame that Cliff Booth picks up in his car, and who takes him to the commune. This actress is only 25 years old, so it's safe to say we'll see more of her.
She has 21 acting credits that have led her up to a net worth of $3 million, including Death Note (2017), Strange But True (2019), and a recurring role in the TV mini-series Fosse/Verdon. We'd keep watching out for her, though.
9

Austin Butler – $4 million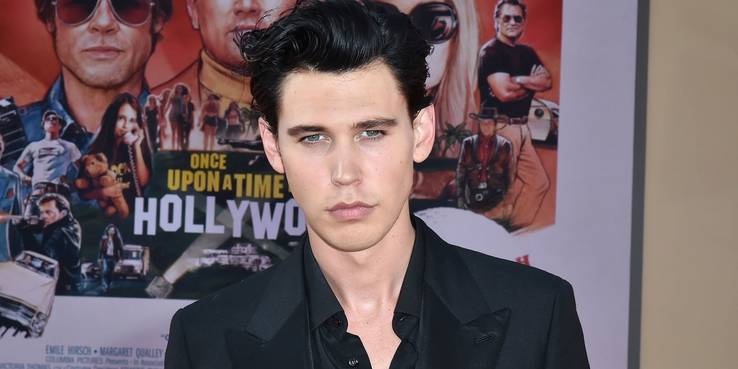 Austin Butler has just started making waves in Hollywood. He actually got his start on Family Channel and Nickelodeon, so you should look him up for a bit of nostalgia. In this film, though, he plays Tex, the leading man of the commune (besides Charlie, of course).
RELATED: 10 Things You Might Not Know Austin Butler, the Actor Playing Elvis Presley
Butler was also recently in The Dead Don't Die (2019) alongside Bill Murray and Selena Gomez. He's also been officially cast as Elvis Presley for his upcoming biopic. You definitely haven't heard the last of this talented young man.
8

Luke Perry – $10 million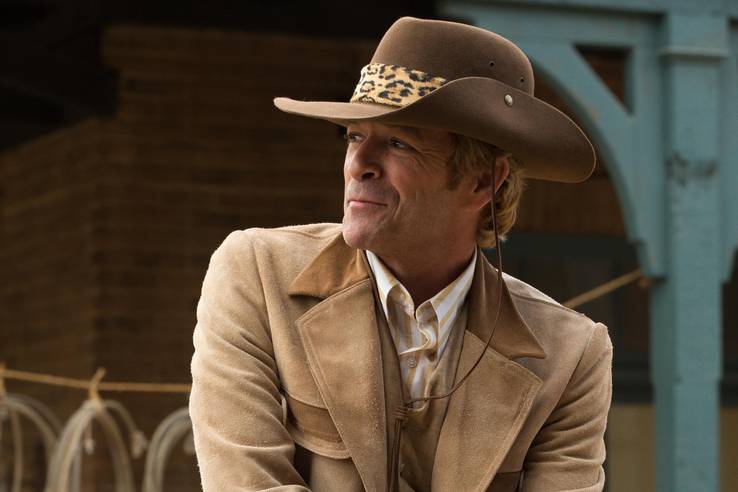 Luke played Wayne Maunder, one of the actors working on the movie with Rick Dalton. This was one of the last projects Luke Perry took on before his unfortunate passing this year.
Luke had a recurring role on Riverdale but has 95 acting credits under his belt. This man was truly a force to be reckoned with on the big screen and on television, and he will dearly be missed. RIP, Luke.
7

Emile Hirsch – $15 million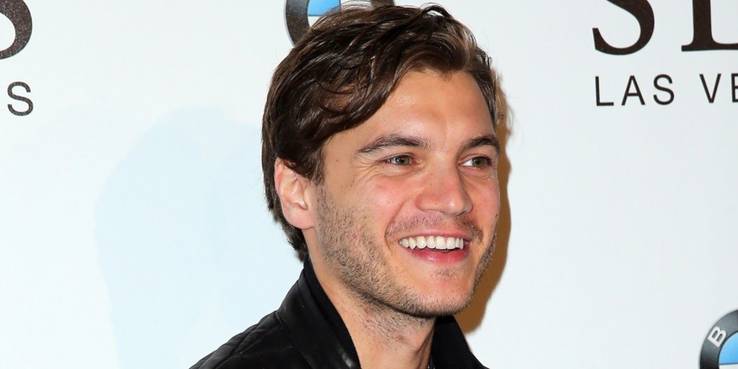 Emile played Jay Sebring, Rick's neighbor. You might've recognized this guy from The Darkest Hour (2011), Lone Survivor (2013), or The Outsider (2018). Emile has mainly dabbled in television, and he actually mainly participates in voice acting.
However, he's part of three new film projects coming out in 2020, so watch out for him.
6

Dakota Fanning – $16 million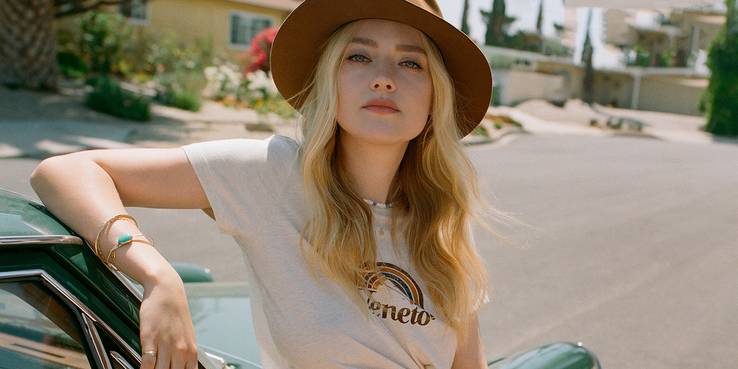 We're probably all used to a much younger Dakota Fanning. In fact, you might not even have recognized her as Squeaky Fromme, the leading lady boss at the commune. Dakota has 65 acting credits, including TV and film.
RELATED: The MBTI® Of Leonardo DiCaprio Characters
She most famously was in War of the Worlds (2005), Charlotte's Web (2006) and The Twilight Saga. Except she's definitely not a little kid anymore, and we're sure we'll see more of her soon. Her net worth is $16 million.
5

Bruce Dern – $20 million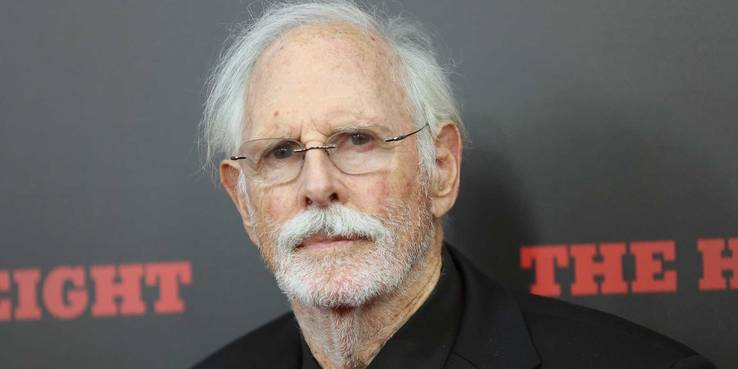 Bruce played George Spahn, who was the old owner of the ranch that Manson ran his commune. Bruce is no newbie to the big screen, in fact, he has 179 acting credits. Yeah, you read that right, and he actually has seven projects in production! You'll most likely recognize him from Nebraska (2013), The Hateful Eight (2015), White Boy Rick (2018), or The Artist's Wife (2019).
These are obviously his most recent famous films, because the guy has been in films since the '60s. Clearly, he's not done yet, either.
4

Margot Robbie – $22 million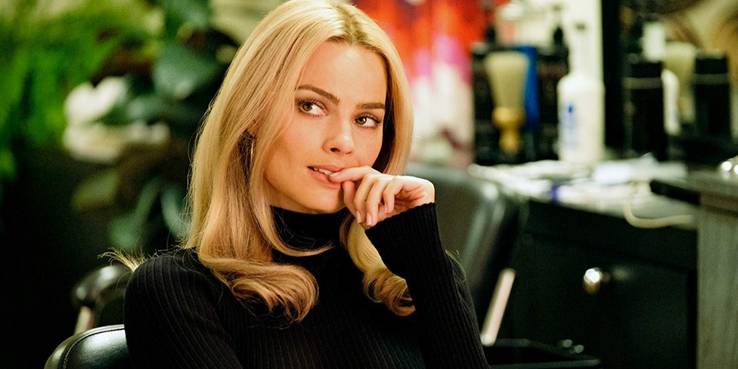 Margot Robbie, whose net worth is $22 million, played Sharon Tate, the Hollywood actress. However, you'll likely know this brilliant and beautiful gal from The Wolf of Wall Street (2013) (where she also co-starred with Leo), Focus (2015), or most obviously, as Harley Quinn in Suicide Squad (2016). 
RELATED: 10 Highest-Grossing Margot Robbie Movies Of All Time
She also recently got nominated for an Oscar for I, Tonya (2017). She has NINE films in production, so we assume this net worth will rise pretty dramatically. Watch out for Birds of Prey and Bombshell, her next two films.
3

Al Pacino – $165 million
Al Pacino is a legend, and we're glad he was part of this Hollywood film. He was Marvin Schwarz in this film, but it definitely wasn't his first rodeo. You probably know this brilliant man from Serpico (1973) or The Godfather (1972). 
He's most memorable from this decade, but he's also recently been in The Irishman (2019) which is a brilliant film directed by Martin Scorsese. And no, this man is not done, because he's got more projects on the way.
2

Leonardo DiCaprio – $260 million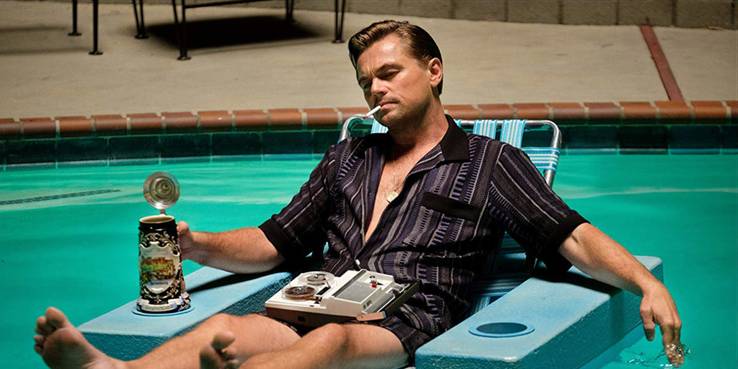 It's probably not a surprise that the two main characters of this film are the two most famous, and therefore richest, actors. Leo takes the silver medal, but he might be #1 in your heart. This heartthrob has 4 Oscar nominations and 1 win, which he finally took home in 2016 for The Revenant (2015). 
However, you'll probably know this man from his earliest beginning in Titanic (1997), or maybe you love Shutter Island (2010), The Wolf of Wall Street (2013), Blood Diamond (2006), The Aviator (2004), or, we think you get the picture. He's blown us away, and literally all of his films are stellar. Seriously, it was hard not to name them all.
1

Brad Pitt – $300 million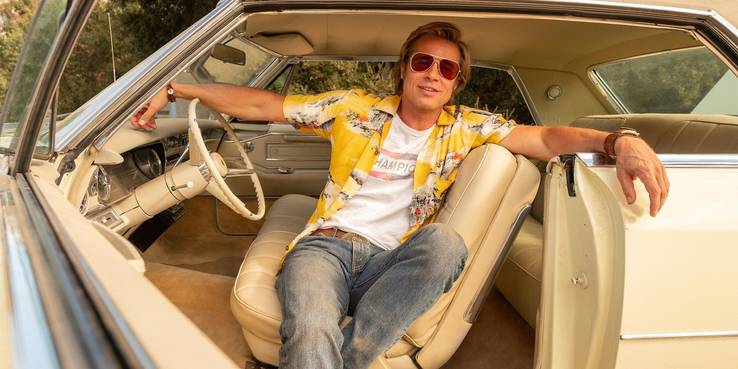 This incredible actor has also been making waves on the big screen for quite some time. He has 3 Oscar acting nominations, but Brad is also a pretty popular producer that's earned him 3 more nominations and 1 win. Brad has more movie credits than Leo, and his producing gigs are probably the reason he's earned a bit more dough.
RELATED: Ranked: The Most Expensive Celebrity Engagement Rings
While all of Brad's movies are equally as fantastic, and it's hard to choose some, you'll likely know him best from Ocean's Eleven (2001), Fight Club (1999), Se7en (1995), and most recently, World War Z (2013), Fury (2014), The Big Short (2015), and Ad Astra (2019). All of these are phenomenal, and we're definitely waiting for more.
NEXT: Every Cast Member of Girls' Net Worth
Home
Movies
Once Upon a Time In Hollywood Cast, Ranked By Net Worth
Tags:Quentin Tarantino
Source: Read Full Article