Nico Harris, a major character in Disney's "Sonny with a Chance," was a crowd favorite. Played by Brandon Mychal Smith, Nico shone on-screen alongside Demi Lovato's character, Sonny Munroe. The show centered around Sonny, who lands a job on a sketch series in Hollywood called "So Random!"
The TV series ran from 2009-2011, according to IMDb, and when Lovato confirmed that she would not be returning for future seasons, Disney created the spinoff, "So Random!" Naturally, Smith returned as Nico. But that's not all Smith did. In fact, those weren't even the first projects Smith worked on as an actor. He had a minor role in the 1999 film "She's All That" when he was just 10 years old. Since then, Smith has had an impressive career.
Despite his many roles, fans seem to remember him most for playing Nico. His character hilariously thought he was quite the hunk, yet he could never land a date to save his life. But that was then. You should see what he looks like now.
What Brandon Mychal Smith did before 'Sonny with a Chance'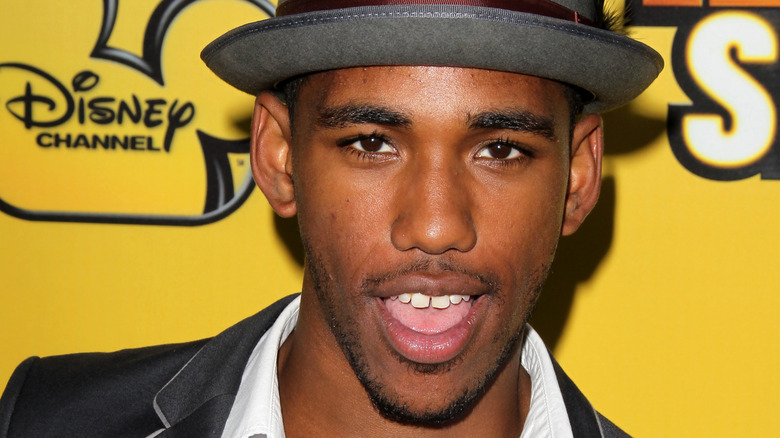 Brandon Mychal Smith actually worked with Demi Lovato prior to "Sonny with a Chance." In 2008, Smith directed the music video for Lovato's song "La La Land," according to IMDb. The song was a mega-hit and there was some star power behind it, as Lovato co-wrote the tune along with the Jonas Brothers and they also produced it. Clearly, Smith had a fun crowd to work with.
When Smith and Lovato brought their clout to Disney, there was talk of having their characters, Nico and Sonny, tied up in a love triangle. The third person would have been Chad, according to Showbiz CheatSheet. As J-14 reports, producers planned on having Nico act as one of Sonny's love interests along the way, but that plan got nixed. Why this happened, we don't know. But the two characters did develop a fantastic friendship and that counts for everything.
Judging from Smith's Instagram history, it's clear that he's still closely connected with the "Sonny with a Chance" cast and frequently posts videos of Lovato and the rest of the cast talking about reunions.
Nico brings the fashion inspiration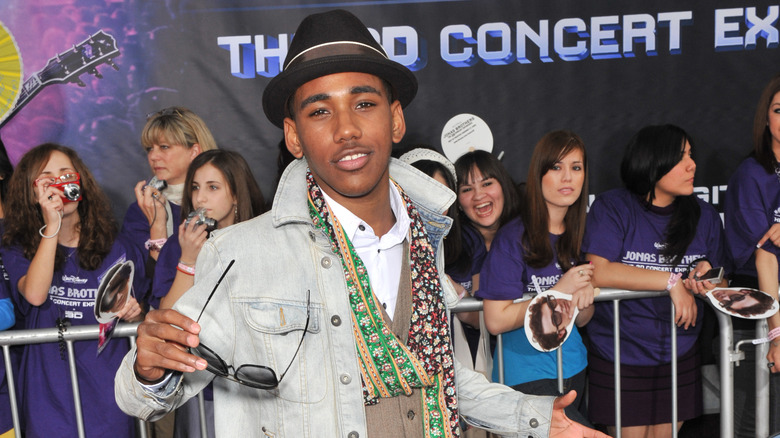 Brandon Mychal Smith knew his character Nico was a fashion stunner on "Sonny with a Chance" and "So Random!" In an interview with Kidz World in May 2011, while he was on "So Random!" Smith explained how he personally had a lot to do with Nico's amazing style.
"I'm very much involved in the fashion aspect of Nico Harris and his entire look through which he's becoming this fashion icon hopefully," Smith said. "I've always been into fashion and, actually, I go out and shop for my own things (for Nico to wear) and call in to our stylist or designer and let them know where the product is so they can come pick it up." Smith said he was very invested in Nico's style, and jokingly added, "I find myself on a Friday night grabbing stuff from Nico's closet to borrow and wear it out."
While Smith might not be playing Nico anymore, he is more invested than ever in an amazing look. But his attitude is very spiritual towards the whole thing. In an incredibly stylish post on Instagram, Smith added the caption: "Use things not people, Love People not things."
Brandon Mychal Smith's DUI
While Brandon Mychal Smith has been enjoying an upward trajectory, he did have a bump along the way. In July 2017, Smith was arrested on DUI charges, according to TMZ, while driving his Rolls-Royce in California.
The Burbank Police Department said: "Mr. Smith was stopped in the City of Burbank by the Burbank Police Department for a traffic violation." The statement also noted that this stop "led to a DUI investigation, which included several field sobriety tests." Ultimately, "police officers determined that Mr. Smith was operating a motor vehicle while under the influence of alcohol," and he "was placed under arrest and booked into the Burbank City Jail for DUI." According to E! News, his bail was set at $15,000.
Smith has not been the only actor to grace Disney's screens who has had a problem with substance abuse, however. Demi Lovato has been open about her own history with addiction. Thankfully, she has gotten control of her life again, and it looks like Smith has, too.
Brandon Mychal Smith prefers movies to TV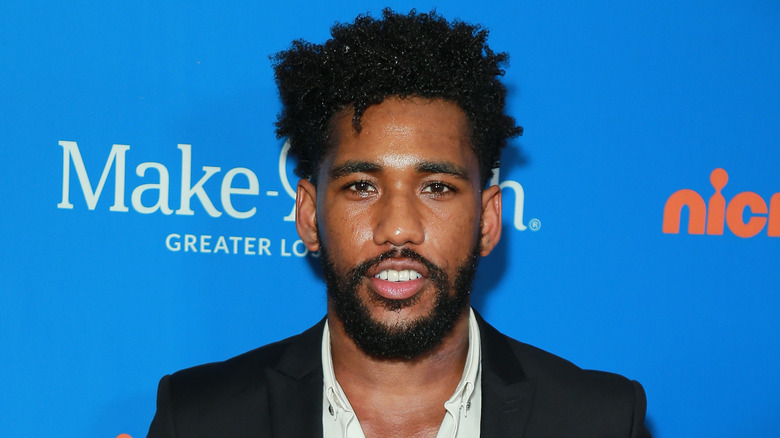 Brandon Mychal Smith is not short on talent. The star is not only an actor, but also a comedian and a singer. While the Disney channel was a big move for his career, Smith has gone on to work on several films. In 2016, he played the character of Tyrone in "Dirty Grandpa" and plays the voice of Michelangelo on the "Rise of the Teenage Mutant Ninja Turtles" series on Nickelodeon, according to IMDb.
Smith shared in an interview with Girl.com that he prefers films to TV work. "I definitely prefer filming a movie because … it does provide the comfort [and] ability and being on a set for longer periods of time which allows me to analyze the work at hand and figure out my character, even more, with the movie," Smith explained. "The shots are cool and you become closer with the director too, because it is one director for three months, [as] opposed to 'Sonny With A Chance' we have a different director every week."
While Smith has obviously found his groove in the movie world, he's also an avid activist. Here's how he gets involved.
Brandon Mychal Smith is a political activist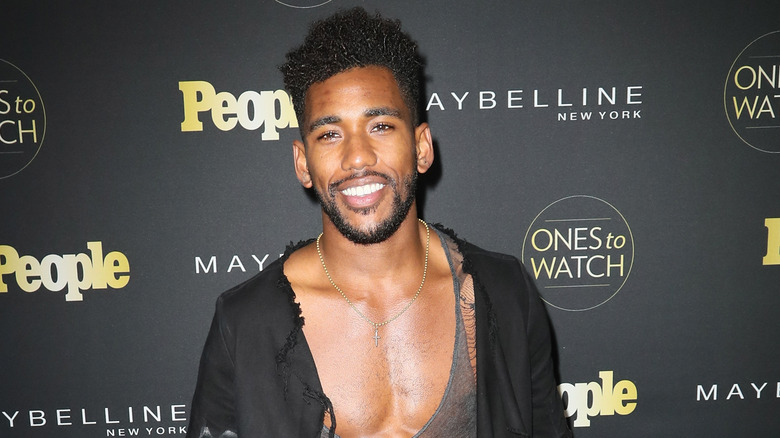 While Brandon Mychal Smith is a genuine Hollywood star, he's also using his platform for good causes. On Instagram, Smith posted a touching tribute to Vice President Kamala Harris, saying: "Hey Little brown girl. First generation girl, You can do anything you dream. One day my brown daughter will look in her history books and say: 'dad she looks like me.' Crying tears of joy." That's a message we can get behind in a big way!
Smith also posted several protests with the Black Lives Matter movement. He also posted a clip of Dr. Martin Luther King, Jr. with the caption: "Listen please listen , I am writing this in tears. We don't want to cry, We've been crying, So please just listen…"
Smith also loves posting uplifting messages for fans, like: "Pay Attention To Who You're With, When You Feel Your Best." Well, we feel pretty good when we are watching you, Smith!
Source: Read Full Article