Judd Apatow is mainly known for his movie work behind the camera. But the producer/director has fun whenever he can shine on screen. From Heavyweights to Jay Leno impressions to a memorable line in Anchorman, the King of Staten Island director occasionally slips into his own productions to show off his comedic chops. So what does Apatow think of his handful of acting performances? Read on for more about why Apatow tends to stay in the director's chair.
Judd Apatow appeared on screen in 'Anchorman'
When Anchorman: The Legend of Ron Burgundy hit theaters in 2004, Apatow was still transitioning from TV to film. Originally a stand-up comedian, Apatow made a name for himself as the executive producer of The Ben Stiller Show. He's also known for Freaks and Geeks, the beloved but short-lived comedy which introduced the world to the likes of Seth Rogen, James Franco, and more.
As the producer of the Will Ferrell-starring comedy, however, Apatow got to slide in front of the camera in one of the most-quoted scenes of the movie. After Paul Rudd's character, Brian Fantana, tries to woo Veronica Corningstone (Christina Applegate) with potent cologne, it creates chaos in the newsroom and prompts a series of over-the-top gags about the smell. As Apatow recalled in an interview for Wired, his news station employee character participates in this pile on.
But Apatow doesn't quite remember his line off the top of his head. Alongside his wife and frequent collaborator, Leslie Mann, Apatow tried to recall the joke. "Something smells like a diaper filled with hot dog farts," Apatow said in an effort to conjure up the quote. In reality, Apatow's character hops up and yells, "What is that? It smells like a turd covered in burnt hair!"
'Heavyweights' was a turning point for Apatow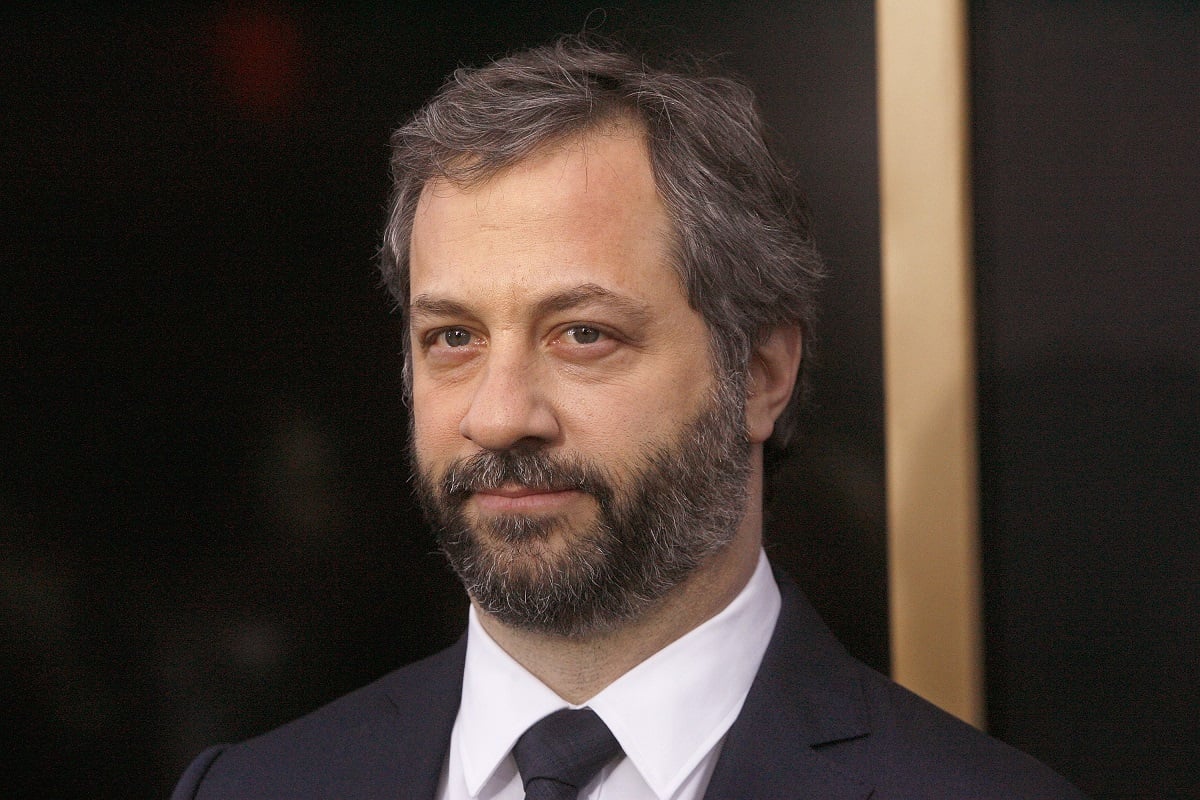 Apatow was a fledgling TV producer and writer in the early 1990s. A turning point came with Heavyweights, a 1995 comedy that gave him his first feature writing credit. It was also the first time he appeared in a movie, playing a counselor at the summer camp run by an outlandish Ben Stiller.
Although Heavyweights was only a modest commercial success, the cast was brimming with comedic talent like a young Kenan Thompson many years before Saturday Night Live. Heavyweights earned a favorable reaction from audiences. And it initiated Apatow into the world of feature writing after spending most of his time on TV productions.
Despite the unfortunate cancellation of Freaks and Geeks after a short run, Apatow rebounded by producing Anchorman. The beloved comedy marked his first major Hollywood production since the ill-fated The Cable Guy in 1996. Apatow teamed up with much of his Anchorman cast again for 2005's The 40-Year-Old Virgin, marking his first time in the director's chair.
James Franco tricked Apatow into playing an 'a**hole producer'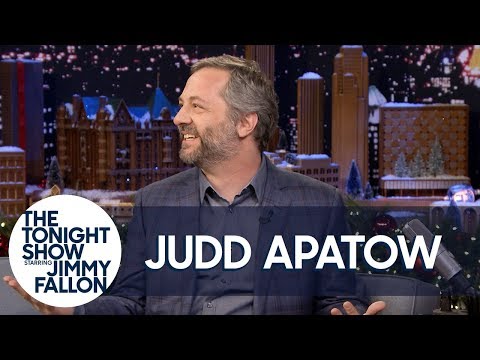 Despite his brief appearances in various movies and TV shows, Apatow says, "I wasn't good in any of them." He's known for his Jay Leno impression in two different shows, which actually were his first two acting gigs. The first time he did a Leno shtick was for The Ben Stiller Show. He then reprised the impression a couple of years later for an appearance in the animated series The Critic.
Sticking with playing goofballs, Apatow took on the voice of Barry the Elephant in Kevin James' screwball comedy Zookeeper. Finally, he proved he has no problem making fun of himself in the critically acclaimed comedy The Disaster Artist. Apatow described the character as an "a**hole producer," later admitting to Jimmy Fallon that James Franco tricked him into playing a version of himself.
Source: Read Full Article