Today, Tom Selleck is best known for starring as Frank Reagan in the hit police drama, Blue Bloods. Years before Blue Bloods made its way to Selleck's desk, the actor rose to stardom on the back of Magnum, P.I., and he later went on to carry lead roles in Three Men and a Baby and Quigley Down Under.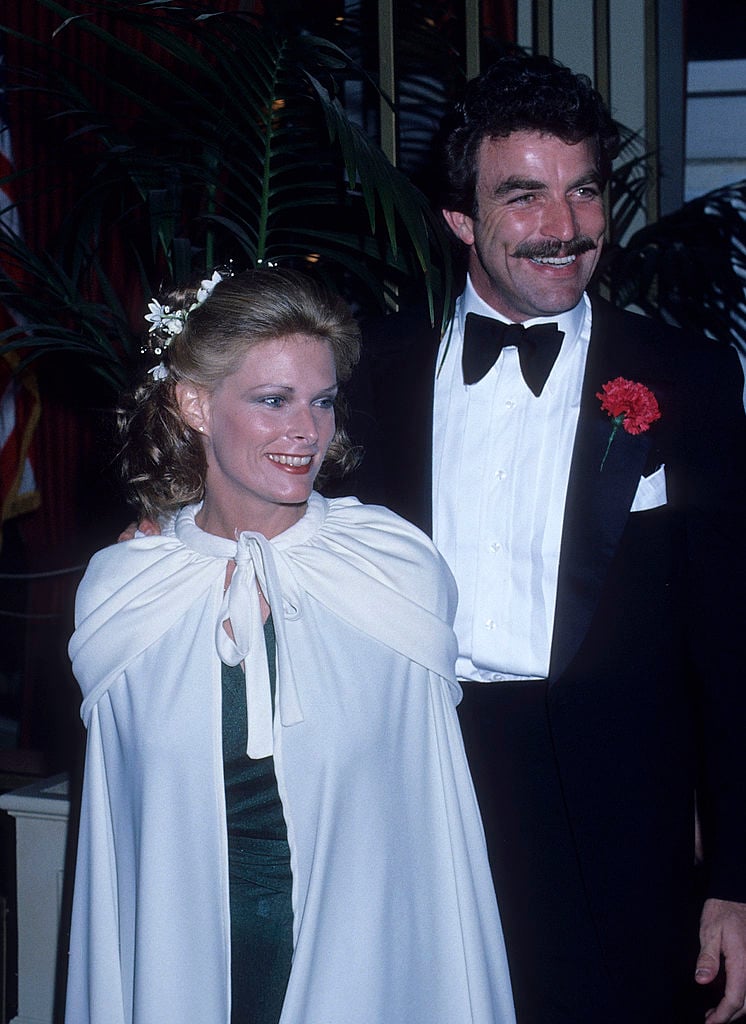 Selleck even boasted a recurring role in Friends (for a handful of episodes) as one of Courtney Cox's pre-Chandler love interests. Today, Tom Selleck is married to Jillie Mack; the couple has been together since 1987, and they boast quite a successful relationship (especially when comparing their romantic longevity to their Hollywood peers). Yet, from 1971 to 1982, Tom Selleck was married to Jacqueline Ray. So, who is Jacqueline Ray, and how did she wind up behind bars? 
RELATED: How Tom Selleck's Son, Kevin Selleck, Rose to Stardom Before Disappearing From Hollywood
All about Jacqueline Ray 
Jacqueline Ray started modeling in the 1960s, and she went on to appear in multiple fashion magazines before her TV and film career began to bloom. The actress was born in Burbank, California, and she is known for playing Dr. Marcia Forrest in The New Mike Hammer. Ray also played Ms. Roebuck in Magnum, P.I., and she played a dancer in the TV series Unfabulous. 
In addition to starring in a handful of TV shows — as a one-episode presence or a recurring character — she appeared in a handful of other productions, including The Killings at Outpost Zeta, Beyond the Universe, Marcus Welby, M.D., and more. 
RELATED: Tom Selleck's Wife, Jillie Mack, Is Best Known For 3 Roles
Though she boasted a moderately successful modeling and acting career, she has become notorious over the years — fame became infamy when she took some family matters into her own hands years following her marriage to Tom Selleck. Selleck was Jacqueline Ray's second husband, yet little is known about the actress's first marriage. Following her marriage to Selleck, she married and divorced Clarence Barry Witmer, and before she knew it, she wound wind up in prison.
Jacqueline Ray hired an assassin to kill her son-in-law 
Former model and actress Jacqueline Ray hired an assassin to kill her son-in-law. Nothing is stronger than the bond between a mother and her child. And, when Ray found out that her daughter was being abused by her husband, she took matters into her own hands, instead of going to the police, as Legit.ng notes. According to various gathered reports, the former model and actress paid a man named Luis Barker $12,000 to kill her son-in-law, Leon Bauchum. 
Following the case, Ray was found guilty of second-degree murder, and she is currently serving an 18-year prison sentence. The assassin will serve 29 years in prison. During the trial, multiple details emerged that suggested Ray tried to lure Bauchum to her home, as reported by Legit.ng. Ray also explained that her son-in-law was not only abusing her daughter, but also her grandchildren. Today, little is known about Jacqueline Ray's daughter, Umeko Ray. Yet, Jacqueline Ray is still serving her prison sentence.
Source: Read Full Article