Maintaining a career in Hollywood isn't an easy feat, but Markie Post managed to stay in the spotlight as an actor for more than four decades. Tragically, her journey came to an end following her death at age 70, but the undeniable legacy she established will forever live on in the world of show business. Post's manager, Ellen Lubin Sanitsky, confirmed her death to Deadline on August 7, revealing the "Night Court" star died nearly four years after she was diagnosed with cancer in 2017.
Post is survived by her husband, "Hot in Cleveland" writer Michael A. Ross, as well as their daughters, Kate Armstrong Ross and Daisy Schoenborn. In a statement to the outlet, Post's family praised the TV veteran for continuing to act as "a side job," despite juggling chemo treatments. "But for us, our pride is in who she was in addition to acting," they noted, saying Post was "a person who made elaborate cakes for friends" and "sewed curtains for first apartments."
While Post's loved ones will remember her as an example of "how to be kind, loving and forgiving in an often harsh world," fans will hold onto their memory of the beloved star through her Hollywood work. With more than 75 acting credits to her name (via IMDb), Post earned not only notable recognition, but she also made a ton of money throughout her career. Keep scrolling to find out the actor's net worth. 
Markie Post's 40-plus-year Hollywood career earned her millions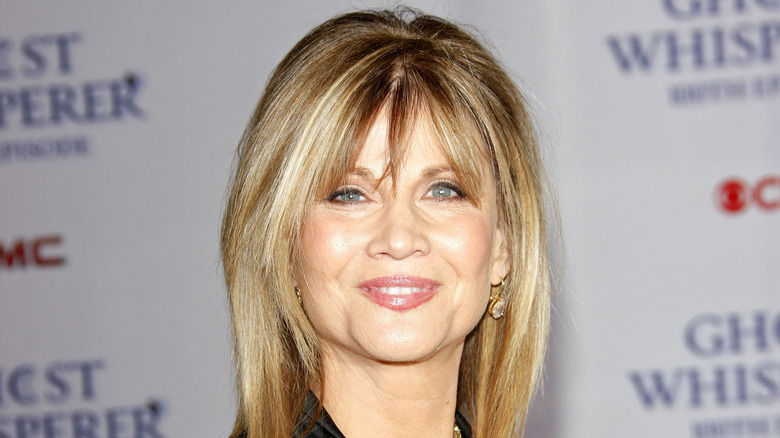 Markie Post is remembered for her countless appearances in award-winning TV shows and films, but her IMDb page isn't the only thing that speaks for her talent. Thanks to her impressive work throughout the years, the "There's Something About Mary" actor had a net worth of around $12 million at the time of her death, according to Celebrity Net Worth. ExactNetWorth.com, on the other hand, reported her fortune was estimated to be closer to about $14 million. 
Growing up, Post wasn't raised in the glitz and glamour of Hollywood. Born on November 4, 1950, the star lived a normal life in Walnut Creek, California until she moved to Portland, Oregon for college, per IMDb. After receiving a bachelor of the arts degree from Lewis & Clark College, she pursued a career in showbiz, having started out working on game shows. She worked alongside Alex Trebek on "Double Dare" in 1976, as well as "Card Sharks" in 1978. Upon making her debut acting role in 1978, she landed gigs in classics like "Cheers," "The Love Boat," "Hearts Afire," "Night Court," "The Fall Guy," and tons more.
In the later years of career, Post juggled her role as a mom of two daughters with her husband Michael A. Ross, while landing parts in "Odd Man Out," "Scrubs," "Ghost Whisperer," and "30 Rock." Her most recent credits were in "Soundtrack," "Christmas Reservations," and "The Kids Are Alright."
Markie Post is remembered by peers for being a 'rock' and role model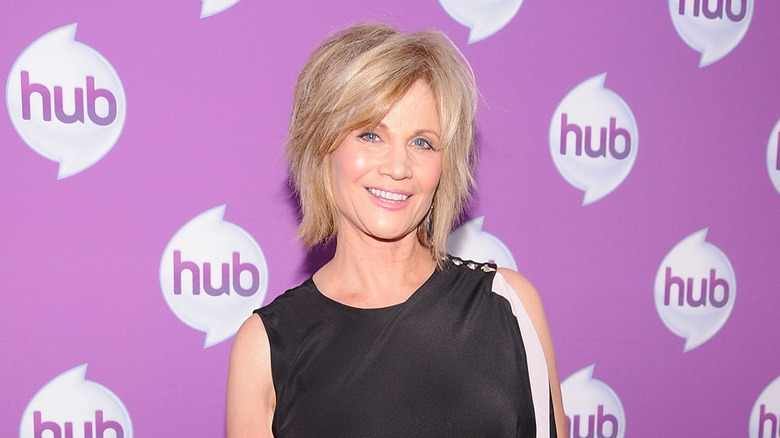 Having worked on dozens of film and television sets over the years, Markie Post starred alongside hundreds of fellow legendary actors, including the likes of Lee Majors, John Ritter, and Drew Barrymore. When the beloved star died at age 70 on August 7, the tributes quickly came pouring in on social media. Sophia Bush, who played Post's character Barbara "Bunny" Fletcher's daughter on "Chicago P.D.," shared an emotional goodbye on Twitter, uploading a beautiful selfie of the two.
"I'm just heartbroken at the news of Markie's passing … she was a rock. A light. A great friend and a phenomenal scene partner," Bush penned alongside the image. "She brought sunshine everywhere she went. Prayers." Hilarie Burton also honored Post, with whom she was cast in "Christmas on the Bayou." Sharing snapshots from the 2013 flick, Burton wrote on Instagram, "Devastated just isn't a strong enough word. To know Markie Post was to fall head over heels in love with her."
Tons of fans flooded Twitter as well, with one writing, "It's a shame. I really liked her. I absolutely loved #NightCourt." Another internet user stated, "Saddened to learn that Markie Post has passed away. Night Court was one of my favorite shows back in the 80s. RIP dear lady." 
Source: Read Full Article